Top Eight Tips for Running a Successful Bar
Whether you manage a pub or nightclub, the challenges of running a successful bar go far beyond just keeping customer glasses full. From inventory management to liability issues, we'll help you learn how to run a bar with tips from established food service resources and our in-house product experts. Whether you operate a taproom or tavern, swank cocktail lounge or neighborhood watering hole, we've got the tips and tricks to keep your bar up and running.
1. Stay Well Stocked
The last thing you want on a busy bar night is a shortage of your patrons' favorite beverages. But stocking your bar goes far beyond just filling your back bar cooler or refrigerator with beer, liquor, and wine. Keep track of your best sellers, your busiest days and times, and most successful seasons so you can stock accordingly. If you plan to introduce major changes to your menu, consider a "test phase" to evaluate the popularity of drink and food items. Stay attuned to popular trends and products that nearby competition offers.
Don't forget to keep your bar equipment in top order. Purchase the right size and type of back bar refrigerator to chill, store, and display drinks. Equip your bar with shakers and speed rails to speed up service on busy nights. For the summer season, keep blenders on hand. Impress guests with the right type of glassware, whether it be beer, martini, shot, or other drink tumblers. And don't forget the garnishes! Save money by buying bulk quantities of toppings like olives, cherries, and rimming salt and sugar.

2. Monitor Pour Levels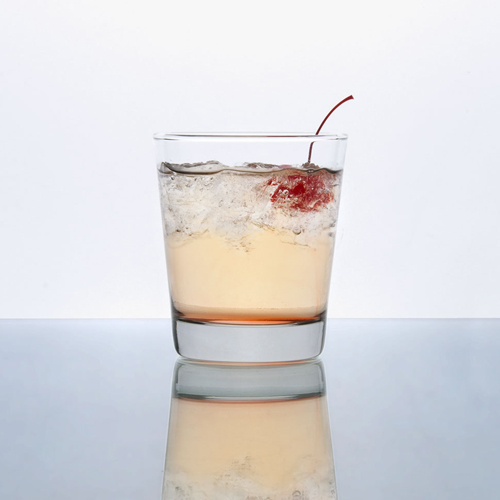 Control costs with measured pourers, jiggers, and heavy base glassware. Use measured pourers and jiggers to make sure mixed drinks stay consistent. Jiggers are a great tool for newer bartenders to easily measure alcohol amounts. Measured liquor pourers make it easy to gauge approximate portions, and also help prevent spillage to eliminate the risk of wasted product. Provide customers with a consistent product and don't waste inventory by over pouring alcohol.
Subtle changes to your glassware can also add up to great savings in alcohol inventory! Choose heavy base glasses; their base thickness means you don't have to use as much liquid to fill the glass compared to standard base glassware, resulting in savings over time. Plus, a heavy base glass brings a stylish appearance to any tabletop or bar countertop.
Shop for measured liquor pourers from $3
3. Create a Signature Spirit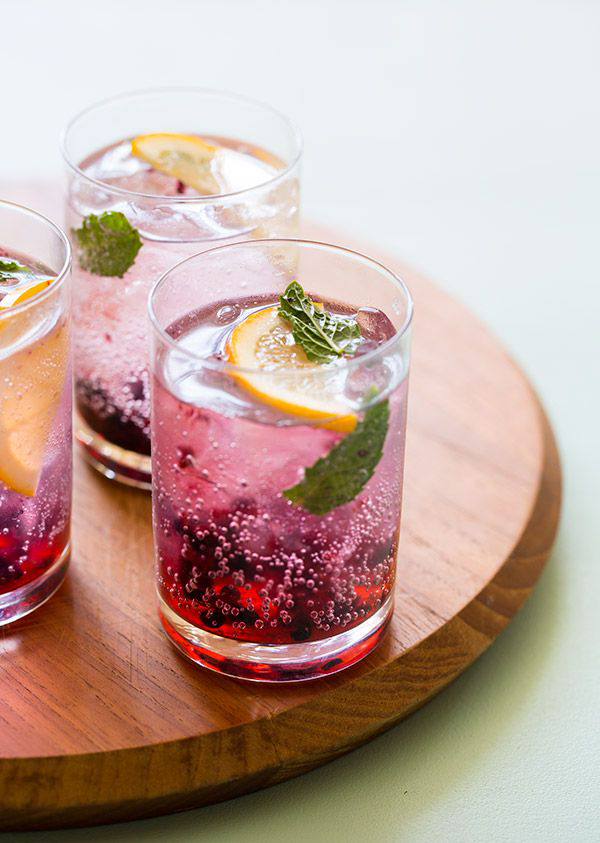 Adopting a theme at your bar helps you stand out from generic bar establishments that you're competing with. Whether it be an Irish pub or tropical bar, you can help reinforce that theme with signature drinks and food. Determine what demographic you are serving. Are you near a college campus? Target younger customers who want cheap drinks and an informal environment. Serving at a country club? Stock up on top shelf drinks and be sure to know your wine list!
Keep on top of current drink trends and offer customers something new, like spiced or fruity vodka infusions. Even something as simple as a unique garnish - for example, a fruit kabob placed in a strawberry daiquiri - turns your drink from typical to exotic. To further play up the presentation angle, turn drink prep into a show. Show off infused beverages in a lighted infusion dispenser, craft flaming cocktails to caramelize the top of a drink and dazzle guests, or throw a few bartender tricks in like palm spins, thumb rolls, and bottle tosses when pouring drinks.
Shop for rocks glasses from $16
4. Host Happy Hour, Trivia, and More
Rope in a regular crowd by hosting weekly, monthly, and seasonal events at your bar establishment. While happy hour is the obvious go-to, consider hosting alternate activities as well: Trivia, speed dating, sport playoff parties, dart and pool leagues, karaoke, open mic nights… you get the gist! By establishing routine events, you'll not only earn repeat customers, but open your doors to crowds curious to try something new.
Schedule your weekly event for specific, targeted times to help increase traffic: the post-work business crowd, weekend brunch, and a pre-game event prior to, during, or after a large sporting event. Establish a happy hour only menu that features discounts on items with a high profit margin, group specials, snacks, and designated driver discounts. Vouchers (such as a tokens or coupons) are also a great send-off for bar guests that will encourage them to return. Hosting a successful happy hour takes a bit of marketing skill. Social media is an effective, free method to get the word out about your event. And be sure to get your Happy Hour and other events listed in local online and print media.

5. Practice the Art of Upsell and Impulse Buys
Train your staff in the art of up selling. Predetermine items and times for upselling; for example, tell wait staff to always ask customers if they would like chips and salsa during your margarita happy hour. Rather than asking what customers want, offer suggestions and frame them as personal suggestions: "I sampled the new raspberry mojito last night, and it's my new summer favorite." Another tactic is to frame a beverage as a unique, temporary opportunity: "We use in-season fruit in our sangria. This week it's locally grown peaches." Lastly, hint at your top shelf options when customers order a cocktail. When they order an amaretto sour, ask "Do you have a preference? We have Disaronno."
Be sure to keep a bar munchies menus in clear sight of patrons. Patrons might approach your bar doors with just drinks in mind, but after a round or two that appetizer menu strategically placed in front of them might start to look tempting!
Educate your staff on the best food and drink pairings. What beers go well with your appetizers? What wines pair best with your desserts? Offering knowledgeable suggestions will be viewed as helpful rather than a sales pitch. Lastly, train staff to detect undecided customers. If someone has glanced at their menu for an extended period of time, a simple "Can I suggest one of our specials?" can help sway them.
6. Offer Something for Everyone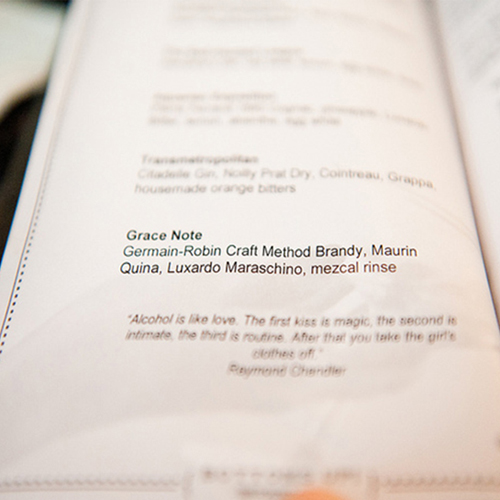 Don't forget about the designated drivers! Alcohol free drink options don't have to be limited to just soda and water. Whip up virgin daiquiri's, smoothies, Italian sodas, specialty coffee and frappe beverages, and other mocktail beverages. If you host an open bar, offer discounts or even a few freebies to designated drivers.
If you run a highly specialized drinking establishment like an ale house or wine bar, consider adding a few options outside of your theme. A taproom typically features beer-only menu, but keep wine on hand for any non-beer drinkers that walk in your door.
Lastly, don't ignore rising allergy and diet concerns - particularly gluten free. Stock your bar with a few gluten free beers and hard ciders to appease this quickly growing demographic.
7. Take Liability Seriously
Alcohol service is a risky business. All bar staff should be trained to handle alcohol-related safety issues, not just for the safety of customers who have consumed too much alcohol, but to protect your restaurant from fines, imprisonment, loss of liquor license, increased insurance costs, and even losing your business. If your establishment serves alcohol to a minor or visibly intoxicated patron, not only will you face administrate and criminal fines, but you can be sued in civil court for damages that person causes after leaving your bar. Many new and smaller establishments forgo liquor liability coverage to save money on premiums or are simply unaware of coverage, so know the specifications of your insurance.
Look to trusted, established alcohol training resources to effectively teach your staff. The National Restaurant Association offers ServSafe Alcohol training to prepare bartenders, servers, hosts, bussers, valets, bouncers, and all front-of-house staff in the event of safety and liability issues. State Liquor Control Boards offer initiatives (for example, Pennsylvania's RAMP program) that teach staff how to recognize signs of intoxication and detect fake IDs.
Stay in good standing with your community by learning and following state dram shop laws and licensing requirements. And don't ignore noise complaints, which can negatively affect public perception of your bar.
8. Purchase a POS System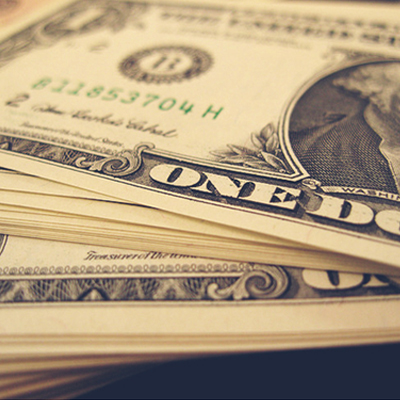 An essential for any contemporary business, an electronic Point Of Sale (POS) system organizes orders and keeps track of transactions. These order and receipt systems ensure smooth communication between the waitress, bartender, and kitchen to help keep track of customer tabs on even the busiest of nights. It also allows managers to see the breakdown of sales by employee. Stations run from $2,000 to $5,000, so research the best POS system for your business before purchasing one. Some salespeople will even offer a POS demo to try before you buy.
Bonus Tip: Give Out Change in Ones!
It's simple but true: patrons are more likely to leave tips if they have the correct change to do so. Even if their change comes out exactly to $5, $10 or $20, provide them with dollar bills to help increase your chances of receiving a tip. When collecting and distributing cash, handle bills neatly to show customers that you're not careless with their money.