Social Media Marketing for Restaurants
As a restaurant owner, social media is one of your best resources for getting your name and restaurant reputation out to the general public. And the best part - restaurant social media marketing is free! Any number of possible guests are scouring internet sites like Yelp and Instagram to find the best restaurants in their town, and having an online presence can help to put your establishment at the top of the list. At this point, you may be asking yourself, "What is social media marketing?" Below you will find 8 simple steps that will help to answer that question and to get you started on your social media marketing campaign. Then, just wait for the extra business to start making its way through the door!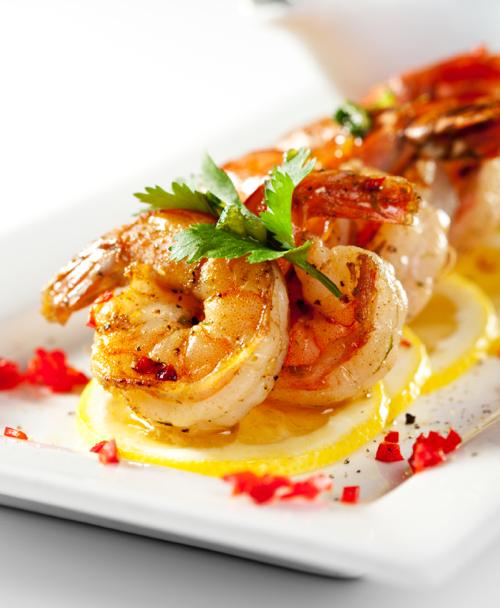 1. Post Photos
Instagram and Twitter are ideal for posting quick pictures of your daily specials or events happening at your establishment. On these platforms, you can post photos of menu items or drink specials with a simple message to draw customers in. Use Facebook to post full albums of the new set of menu items you've just added, or photos of your customers enjoying happy hour (but be sure to get their permissions first!) Posting pictures to back your claim of "The World's Biggest Burger" will not only help your credibility, it will give possible guests photo evidence of the delicious items you're offering in your restaurant. In addition, photos will help to give people an idea of what to expect when it comes to things like dress code and menu prices. Do you have a daily dinner special? Take a picture of it and post it to your social media sites advertising what you're serving up for dinner!
2. Use trending #hashtags in your posts
Hashtag use on sites like Twitter and Instagram is huge, and if you're unfamiliar with the world of hashtags, it's time to familiarize yourself! Post photos of your specials of the day on Instagram and use location-specific hashtags to help to draw in local customers. It's also a good technique to create your own unique hashtag for your restaurant. This will allow the people who come to your restaurant to post about their fabulous experience using your hashtag, which will pop up on their friends' and followers' sites. Make sure your hashtag is displayed in a location where guests are sure to see it, such as a page of your menu or a write-on menu board. While this marketing method is good for trendy and casual dining experiences, it may not be appropriate for fine dining establishments.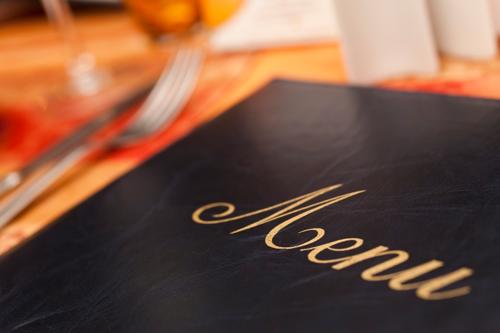 3. Link to your menu
You can have the most beautiful profile page with lots of posts and photos, but without some kind of menu or detailed description of what's being offered at your establishment, possible guests can only guess at what they can expect. Be sure that you have a visible link to your menu included in your profile. With this feature, you can also include a section for online ordering. This will take some additional software, but as the world becomes more technologically advanced, offering the additional service of online ordering will put you ahead of the competition.
4. Provide responses and rewards
When you have customers post on your page, whether it be praising something they ordered the last time they ate at your restaurant or asking about operating hours, always, ALWAYS respond. This helps you to appear as a friendlier and more welcoming establishment to both the person who posted and to others who visit your site. Word of mouth is huge, especially in the social media world, and creating a personal connection with guests is a surefire way to help generate positive conversation about your business.
Another great way to use your social media platforms to increase business at your establishment is to post coupons or deals. Offering a free appetizer to the first five people to mention you in a hashtag, or posting printable coupons for discounts on meals gives the general public an incentive for trying out your restaurant. You could also host contests for your guests. For example, have a photo contest looking for the best picture of a guest eating your signature item. The guest who posts the best picture to your Facebook or Twitter wins a free meal. In addition to giving people a reason to try your restaurant, it provides a glimpse of your restaurant's culture.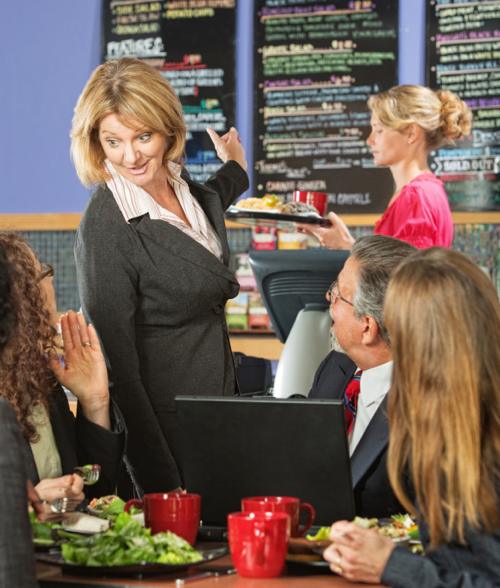 5. Show employee and customer appreciation
Be sure to show both your employees and your customers how much you appreciate them. Have employee of the month contests and create a positive work experience for your employees, and then tweet or post about the current standings of the contest. Post photos of your staff doing their jobs - from the waiters and waitresses, to the busboy, to the bartender. Posting these pictures on your social media site makes your restaurant appear friendlier and more approachable. Make your customers feel like their opinions matter by taking suggestions for daily specials, or allowing them to choose which items you post photos of on your sites. This will make customers feel more connected to the restaurant, and this will help to generate positive chatter about your restaurant beyond your actual establishment.
6. Post Ads on Facebook
Posting ads on Facebook allows you to reach people that may not have heard about your establishment yet. With unique options that allow you to show your ads to the people you want to reach, you can target audiences by location, age, gender, workplace, and more. You can set up your ads to take people to your Facebook page, to your website, or to a specific area of your website when they click on the ad, giving you the opportunity to advertise further with the content you have posted there. The great thing about these ads is that they can draw in business from places you may not have even considered. It's important to make these ads stand out to your audience, so make them as entertaining and bright as possible!
6. Address negative reviews
Yelp and other restaurant review sites like it can be wonderful for your establishment. It is unique in that it gives new guests a perspective of your establishment from other guests who have no personal interest in your restaurant. While this opportunity for people to speak candidly about their experience is usually a very good thing for your establishment, there is always the chance that you will receive a negative review or feedback. Unfortunately, these negative reviews are a part of having an online presence. Do not delete these reviews, even though that seems like the most logical course of action. Be sure to address these reviews in a timely manner and try to work with the disgruntled customer to learn about how their experience could have been better. See if there is anything you can do to improve their opinion of your restaurant. A good rule of thumb is to treat the customers giving online reviews the same way you would if you had an upset customer standing in your restaurant with the same complaint. You wouldn't let that customer go away dissatisfied - make sure the same thing happens when communicating with guests online.

7. Be visible
Gaining followers on Twitter and racking up likes on Facebook is a fantastic way to guarantee that more people will see your posts and photos. When your followers or friends like your page or tweet at you, it will show up on their friends' and followers' pages, which means more eyes will see your establishment's name and information. Make it known to your customers that you are online – be sure to put a blurb in your menu or on a table tent asking your customers to like you on Facebook or follow you on Twitter.
The idea here is to make your brand a house-hold name that is well-known and familiar to many people. Branding is a huge part of marketing and advertising, so it's very important to make sure that all of your logos and messages match on all of your social media platforms. It doesn't hurt to revamp your brand or logos either- make them something unique, relevant, and something that will stick in peoples' minds.
8. Time your tweets
Tweet with purpose! Post your 140 characters right around meal time – whether it's for dinner at 5 p.m., or for breakfast or brunch at 9 a.m. - so that your restaurant is fresh in peoples' minds as they are choosing somewhere to dine. Unlike other marketing techniques, social media allows you to post over and over again at the opportune time. Is it a hot summer day? Tweet out a picture of your famous ice cream sundae or frozen margarita at the hottest point in the day. If it's around the holidays, post descriptions of your special holiday menu or photos of your festively decorated restaurant. Play up particular items that people are known for craving at certain times of the day - post about late-night appetizer specials at 9 p.m., or tweet a photo of your mimosa brunch special at 11 a.m. on a Saturday or Sunday.
9. Social Media Automation
Since meal time is obviously the busiest time for you and your employees, use a social media automation program that will post statuses and updates for you, like Hootsuite or Buffer. With these programs, you can fill in what you want to post and schedule the time when you want it to post. Tools like IFTTT and Zapier allow you to connect all of your sites and create a call-and-response chain of action. For example, you can connect your accounts and then when you post on just one of your platforms, all of your other platforms update with the same content. Facebook also has a feature that allows you to schedule posts for free. Dedicate twenty minutes a day to preparing your photos and posts, schedule when they go live on your sites, and forget about it! You'll be able to keep up on your social media without taking away from your customer service.