How to Capitalize on Sports Bar Marketing
There are a lot of tips out there that can help you run a successful bar, but sports bars are a different beast and present their own unique set of challenges and opportunities. How can you combat lulls between major sporting events and keep the interest and excitement piqued year-round? Can you appeal to a casual crowd without alienating sports fans? Read on for a few sports bar marketing ideas for new and established operations, alike!
Sports Coverage
There is no marketing more beneficial than positive word of mouth so with that in mind, let's assume that you're already equipped with a great menu, great service, and great pricing. Perhaps the next most important thing to consider when it comes to sports bars is great programming. Broadcasting the local teams' games is an absolute must.
If you're lucky enough to have opened your business near a perennial championship contender, you know all about reaping the rewards of a ravenous fan base. But even if you're situated closely to a storied franchise whose greatest quarterback "couldn't care less about the team strug-gul-ling" and would rather focus his energy on awkwardly wooing sideline reporters, there are bound to be locals who will support their team no matter what. And remember—a team that is terrible today may be great tomorrow, and maintaining a commitment to that team can earn you some good will with its most ardent supporters.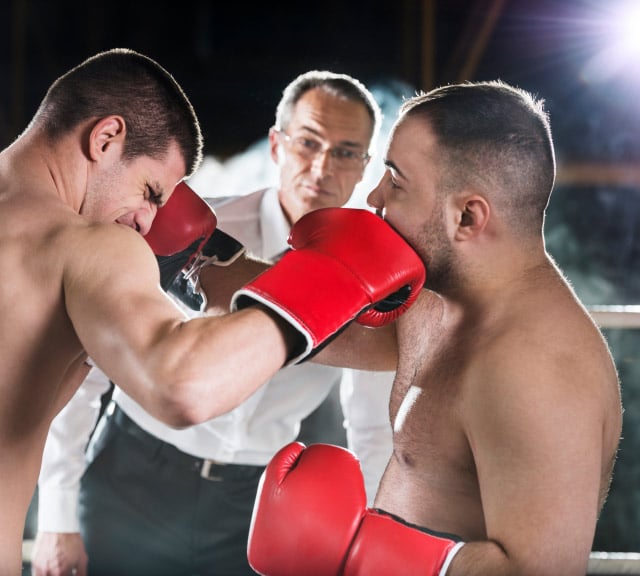 It's important to expand your scope beyond regional sports coverage, especially when it comes to big games and events with broad appeal, but you can really take things to the next level by offering premium content that customers otherwise wouldn't have access to without paying subscription fees. This could mean showing pay-per-view boxing matches or providing access to every pro football game (which are regionally restricted), but the key is to draw patrons in with something they couldn't just tune into at home on basic cable.
What about those few times throughout the year when many of the major sports enjoy their offseason? Consider showcasing classic sports broadcasts from years past that have local, national, or worldwide significance.
Sports Atmosphere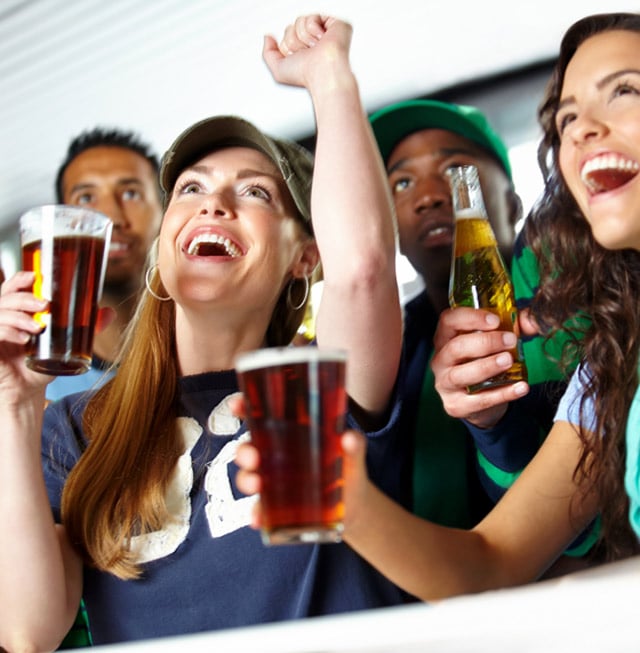 You can't really call your bar a "sports bar" just because you show sports on a few TVs—you also have to establish a sports atmosphere. Help your customers become fully immersed in the wide world of sports with some careful interior decorating. Pennants, pictures, jerseys, sports movie posters, balls and other memorabilia should be craftily sprawled across the walls of your sports bar, with extra points for anything that's autographed.
The decorating doesn't end with the walls, however—be sure to consider your staff's attire, too! On special occasions you might encourage them to wear their favorite team's jersey but, in the interest of an orderly appearance that maintains an athletic vibe, why not consider something as tried and true as a referee's uniform or as adventurous as designing your bar's own custom jersey with the employee's name on the back? And remember—your employees can't walk the walk if they can't talk the talk. Sporting events are a social experience so, while not everyone needs to be a walking sports anthology, hiring those who have a basic level of sports knowledge can only pay positive dividends for your more chatty customers.
Sports Advertising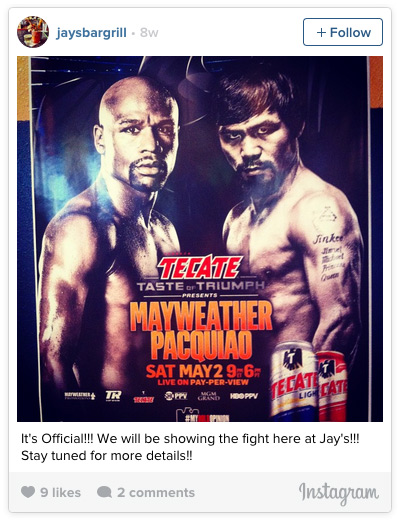 In today's world of short attention spans and constant connectivity, you need more than a tremendous product and a lively atmosphere to bring in customers—you need to stay in touch with them and be able to reach them at a moment's notice. Enter social media.
Establish a presence on Facebook, Twitter, Instagram and other social media platforms to make yourself more accessible to followers and give you a strong (and free!) way to spread the word about special deals and events to your target audience. But if promotions are all you have to offer on social media, they can easily become white noise, so be sure to actively communicate with your followers to establish a more meaningful and profitable rapport. Or, if you want to skip the social-media-middle-man, consider creating a mobile club using SMS marketing where customers can opt-in to having coupons and other special offers sent directly to their phones. There are a lot of things to consider when going this route, so be sure to research how to set up an SMS campaign system before you get started!
There are also more "traditional" opportunities for sports bars to build brand awareness, such as sponsoring local sports teams or buying radio ad space during sports talk programming.
Non-Sports Appeal
Shocking as it may seem, there are some out there who have no interest in any sport, but there are other types of entertainment that you can offer to appeal to these potential customers. Activities like arcade games, billiards, or pinball machines can be enjoyed by sports enthusiasts and everyday patrons alike. If you have enough space, you could host card games or trivia nights with prizes like free booze or shirts and bottle openers with your logo printed on them, or you could even arrange open mic nights for local comedians or musicians to showcase their talents. The key is knowing how far you can go with each event to create an environment that will appeal to non-sports fans, without interfering with the sporting atmosphere enjoyed by your regular customers.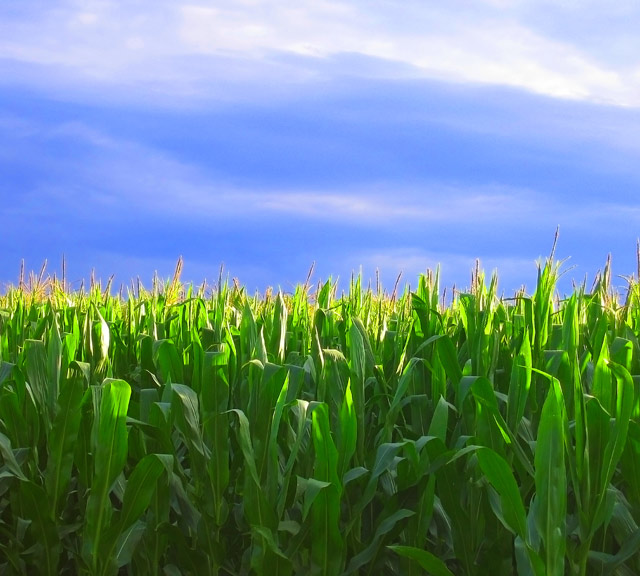 Field of Dreams
"If you build it, he will come"—a famous sports sentiment great for mystical cornfields, but not as true for sports bars. You can build these tips into your sports bar marketing plan to start bringing in customers and keep them coming back for more, but there is no substitute for knowing your market. If your efforts don't pay immediate dividends, don't be discouraged! Give it time, keep your finger on the pulse of your customers' needs and wants, and adjust accordingly to achieve the success your sports bar deserves.