Fast Casual Dining Trends
Whether you're looking to start a new business or give your restaurant a trendy makeover, consider operating as a fast casual kitchen. Filling the gap between fine dining restaurants and quick burger joints, fast casual is a category packed with potential. The market is filled with an endless amount of flavors, fusions, and cultural inspiration to fit the taste of any consumer. Discover below this year's trends in fast casual dining to keep customers happy and potentially expand your target market.
What is a Fast Casual Restaurant?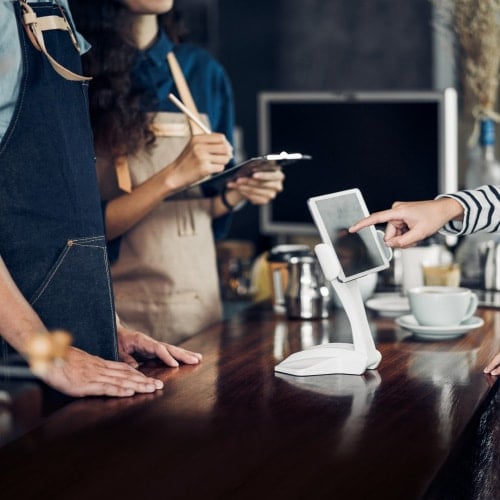 A fast casual restaurant combines the sit-down service of fine dining with the convenience and quickness of fast food establishments.
Typically, fast casual restaurants boast healthier options and menu items prepared with fresher ingredients than fast food. Customers may still order at a kiosk or counter, but food is often brought out to their table where they're encouraged to relax and enjoy eating in a comfortable dining area. Additionally, fast casual restaurants may include more customizable options than fast food places.
Popular fast casual restaurants include:
Panera Bread
Chipotle
Au Bon Pain
Noodles & Company
Moe's Southwest Grill
Boston Market
Benefits of Operating a Fast Casual Restaurant
Making the distinction between fast casual and fast food or fine dining can provide a number of benefits for your business. Below are a few ways operating a fast casual restaurant can be beneficial:
"Fast food" is often associated with unhealthy options, making "fast casual" a more appealing choice for many
Fast casual kitchens can charge more per menu item than fast food restaurants because of the additional quality of service and fresher ingredients
Most fast food restaurants are operated by franchises, whereas fast casual places offer both franchising opportunities and independent operations
Having customers pay when they order offers quick service for customers in a rush
Fast casual restaurants can usually accommodate larger parties better than fine dining establishments
Trends in Fast Casual Dining
While popular fast casual chains may remain timeless, there are a few ways in which your business can stay on top of customers' current wants and needs. Consider taking advantage of some or all of the trends below in your fast casual kitchen.
Incorporating Seasonal Options
With a current push for eating local and organic, it's no surprise that a top trend in fast casual dining includes fresh, seasonal flavors. Offering a rotating, seasonal menu brings a fine dining feel to your fast casual menu. Take advantage of fresh, in-season produce to create delicious yet cost-effective seasonal dishes.
Creating a Specific Concept
Creating a niche, focused menu is one of this year's top trends for fast casual restaurants. Instead of operating a generic burger joint or pizza place, try honing in on specific flavors, cultures, or genres. Successful fast casual concepts include specific menus such as vegan, Nepalese, organic foods, Vietnamese, smoothie bowls, and other similar ideas. Offering a niche subsection of generic genres makes your restaurant unique enough to stand out amongst the competition and pique the interest of potential customers.
Locating Near Business Parks
More and more restaurants are bringing their food closer to the consumer by operating their kitchen near or in business parks. Areas packed with corporate offices means you're almost guaranteed a lunch rush every Monday through Friday. And with everyone on a limited lunch hour, that makes your fast casual concept especially appealing. It'll offer business professionals a quicker option than full-service restaurants without sacrificing flavor or packing on the calories like fast food places may do.
Balancing Indulgent Flavors and Healthy Options
As customers become more and more conscious about the calories they're consuming, your restaurant needs to adjust its menu accordingly. Find a happy medium with indulgent dishes that include healthy and flavorful ingredients. Seeing foods commonly associated with healthy, wholesome choices can give customers peace of mind when choosing items off your menu.
For example, a smoothie bowl or frozen yogurt bowl packed with fresh fruits, dark chocolate shavings, seeds, and nuts may not be a low calorie dish, but thanks to the inclusion of fresh and flavorful ingredients, health-conscious consumers may feel more comfortable ordering it.
Offering More Digital Interaction
In the age of technology, customers want to be able to browse, order, and pay for food right on their smartphone. This means integrating technology into your restaurant is one of this year's top trends. These types of digital interactions could include:
Kiosks used by customers to order food
Online ordering or mobile pickup
Robots behind the counter preparing food for customers
Digital marketing campaigns via text message or social media ads
Using Third-Party Delivery Services
This trend pairs well with the addition of technological advances in your restaurant. Offering delivery services allows you to instantly expand your customer base and provide potential consumers with easier access to your food. Incorporating the use of third-party delivery services into your business takes away the time, hassle, and financial burden of creating your own delivery program. Instead, allow customers to peruse your menu and order delivery through mobile apps including Uber Eats, DoorDash, Postmates, and Grubhub.
Creating an Aesthetically Pleasing Atmosphere
Today more than ever, restaurants ranging from fast food joints to fine dining kitchens are putting more thought into the appearance of their food and, maybe more surprisingly, their restaurant's decor. That's because today's consumers are influenced by what they see on social media sites including Instagram and Twitter. Creating a unique, aesthetically pleasing, or especially photogenic dining area encourages consumers to take and share photos of their experience with social media followers. This then draws curious consumers into your restaurant to have their own dining experience, or photo shoot, in your place.
Plating and Presenting Foods with Vibrant or Unique Colorings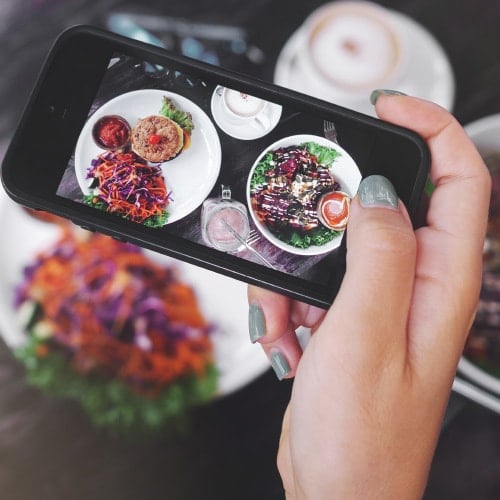 Along the same lines, creating especially photogenic presentations of your fast casual food can make your place well worth a visit. While fast casual restaurants are on stricter time constraints than their sit-down service counterparts, you can still get creative with presenting vibrantly colored or exotic-looking dishes.
Incorporate unusual ingredients, such as spices or fruits, to transform dishes into eye-catching colors. For example, create pitch-black foods such as ice cream, waffles, or macarons with the help of activated charcoal. Or, use matcha powder to create bright green smoothies, lattes, cakes, and ice cream.
Fast casual restaurants are in the enticing position to create unique flavors and offer fresher or more exotic ingredients than fast food kitchens. Taking advantage of this year's top fast casual food trends can help your business stand out in a crowd. Pair your fresh and exciting menu options with any of the above suggestions to help grow your customer base and turn curious consumers into weekly regulars.