Top Restaurant Design Trends of 2019
Decor trends come and go in the restaurant industry fairly quickly as peoples' tastes change. For instance, the rustic barn style that features lots of dark wood, earthy colors, and heavy pieces of metal with an aged patina has been a major trend for the past few years. But now that trend is starting to fade away, and it's being replaced by new styles of decor. How your restaurant looks, how the colors affect your guests, and how stylish your dining space is have a profound impact on your customers, which makes it important for restaurant owners and managers to be aware of design trends and update their restaurant design.
Implementing a new and unique style of decor can help bring in more guests to your establishment and boost your profits, so it's worthwhile to stay up-to-date with what design trends are popular. The top design trends of 2019 can be split into two main categories: conceptual trends that restaurants design their entire establishment and menu around, and design elements, which are small changes that restaurants can make to give their space a more modern feeling.
Conceptual Design Trends
Many new restaurants are building their business around a central theme or concept, and those concepts extend to how the dining space is organized and designed. Here are some major design trends you can expect to see in 2019:
Communal Eating
As we shift away from take-out and meal kits, consumers are searching for dining experiences enhanced with a more social atmosphere than ever before. That's why communal eating spaces are on this year's list of top design trends. Offering open tables and shared spaces amongst strangers creates a unique social atmosphere perfect for those looking to engage with both the food and each other.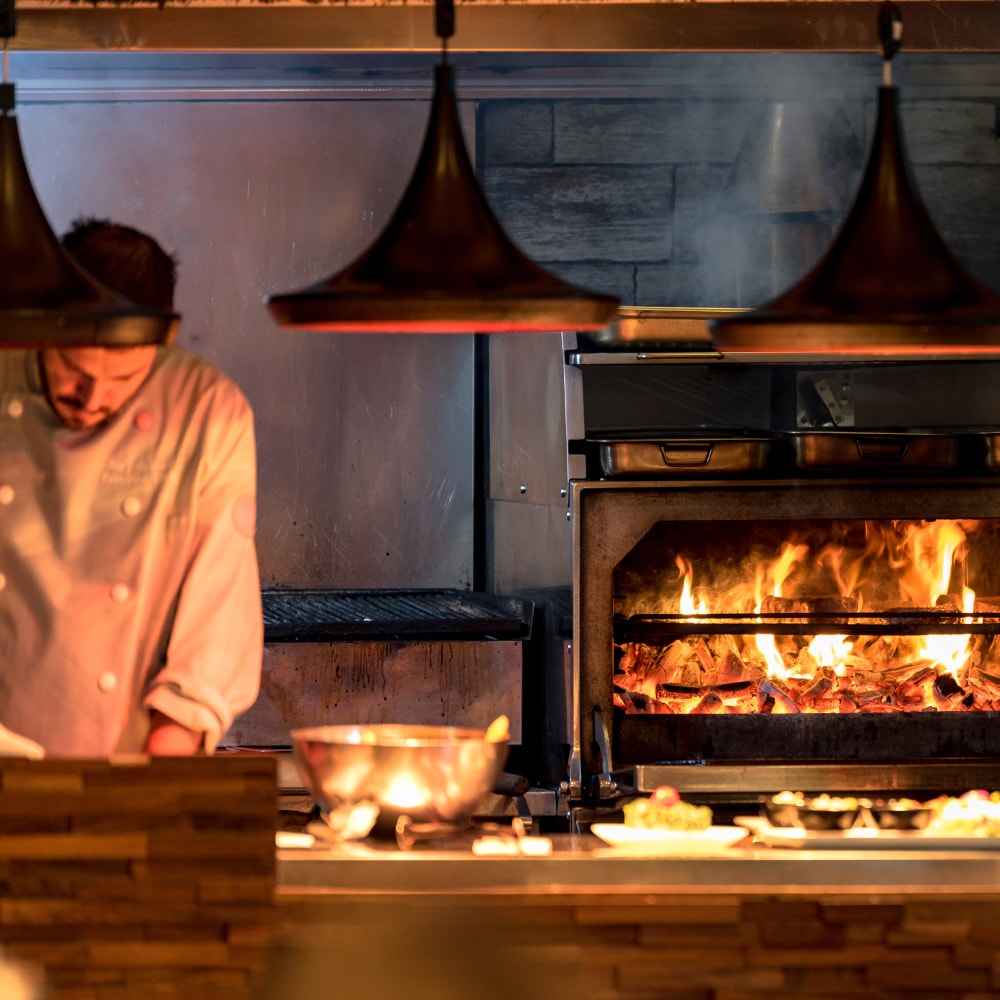 Open Kitchen
With a rise in demand for more food transparency in restaurants, it should come as no surprise that open kitchen concepts are on the rise in 2019. Customers want to see, hear, and smell food the minute they step through your restaurant's doors as a part of the overall dining experience.
Adding Restaurants to Existing Businesses
From coffee shops to fine dining bistros, businesses are beginning to introduce restaurants into their existing space. Not only is it a way to combat the rising price of rent, but incorporating a social space into your business gives customers a reason to stay longer and relax. Common business types looking to incorporate restaurants into their space include banks, large retail locations, and movie theaters.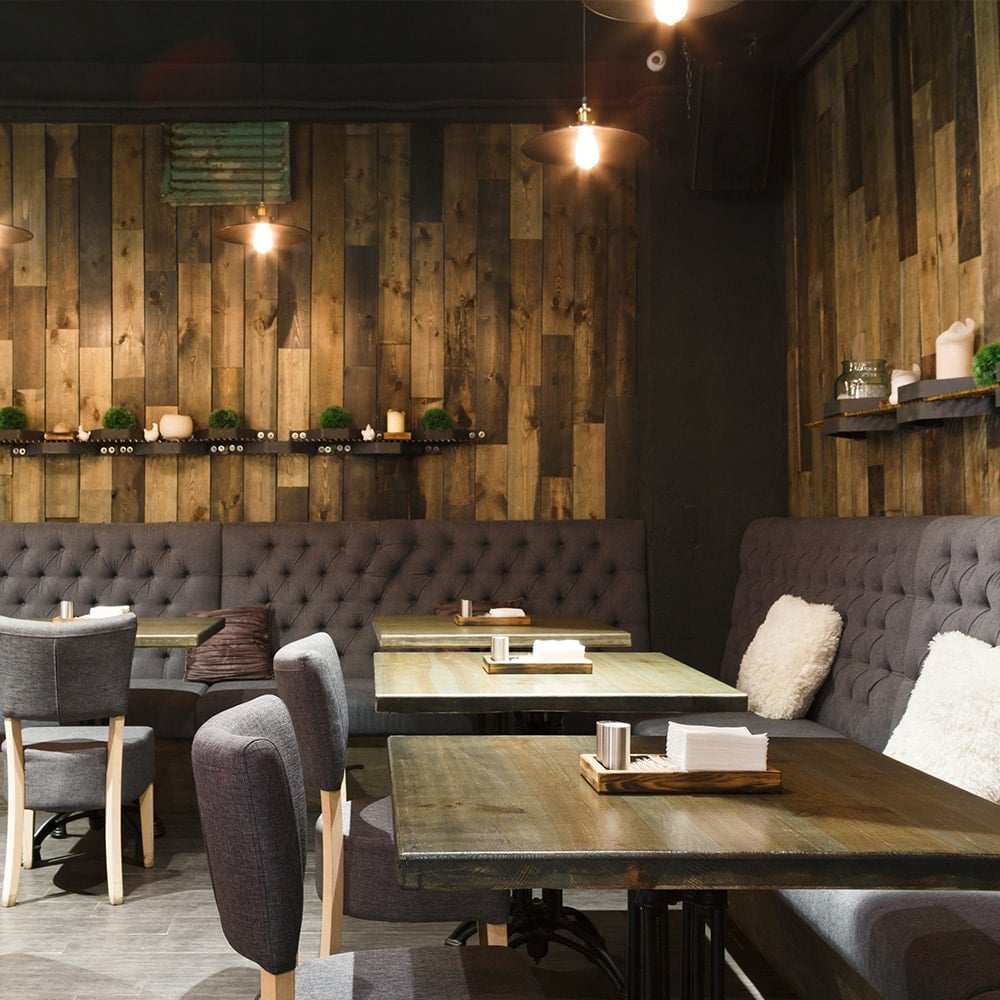 Hygge and Cozy Atmosphere
Hygge (pronounced HYOO-guh) is a Danish word and concept, and it doesn't have a direct translation to English, but it roughly encompasses the feeling of cozy contentment. The hygge trend has blown up recently, and it's finally starting to spread to the foodservice industry. Some restaurants are attempting to make their dining spaces feel more cozy, inviting, and hygge by using candles, warm and rustic elements, and comfortable furniture.
Design Elements Trends
While design concepts are the theme and foundation of your restaurant, design elements are individual aspects of your restaurant's design that you can easily change, such as the paint on your walls, the type of lighting, or the decorations in your dining space. Here are some design elements that you can expect to see in 2019:
Incorporating Local Art
While it's not uncommon to find the works of local artists hanging around your favorite coffee shop, this idea is making its way into mainstream foodservice design in 2019. Whether it's paintings, photographs, sculptures, or lighting fixtures, more and more restaurants are looking to connect with their community members by showcasing local talent and designs.
Instagrammable Decor
Creating an entire restaurant or specific space to be "Instagrammable" continues to top the charts when it comes to design trends. Whether it's an eye-catching exterior, plant wall, or statement design element, making your restaurant's decor interactive and photogenic can provide a serious leg up on the competition.
Boho Patterns and Rich Tones
Rich jewel tones and Boho-inspired patterns and textures are making their way onto the restaurant scene in 2019. Layering striking patterns with bold colors brightens up your restaurant's decor and creates a warm, inviting feel to match your aromatic, spice-filled dishes.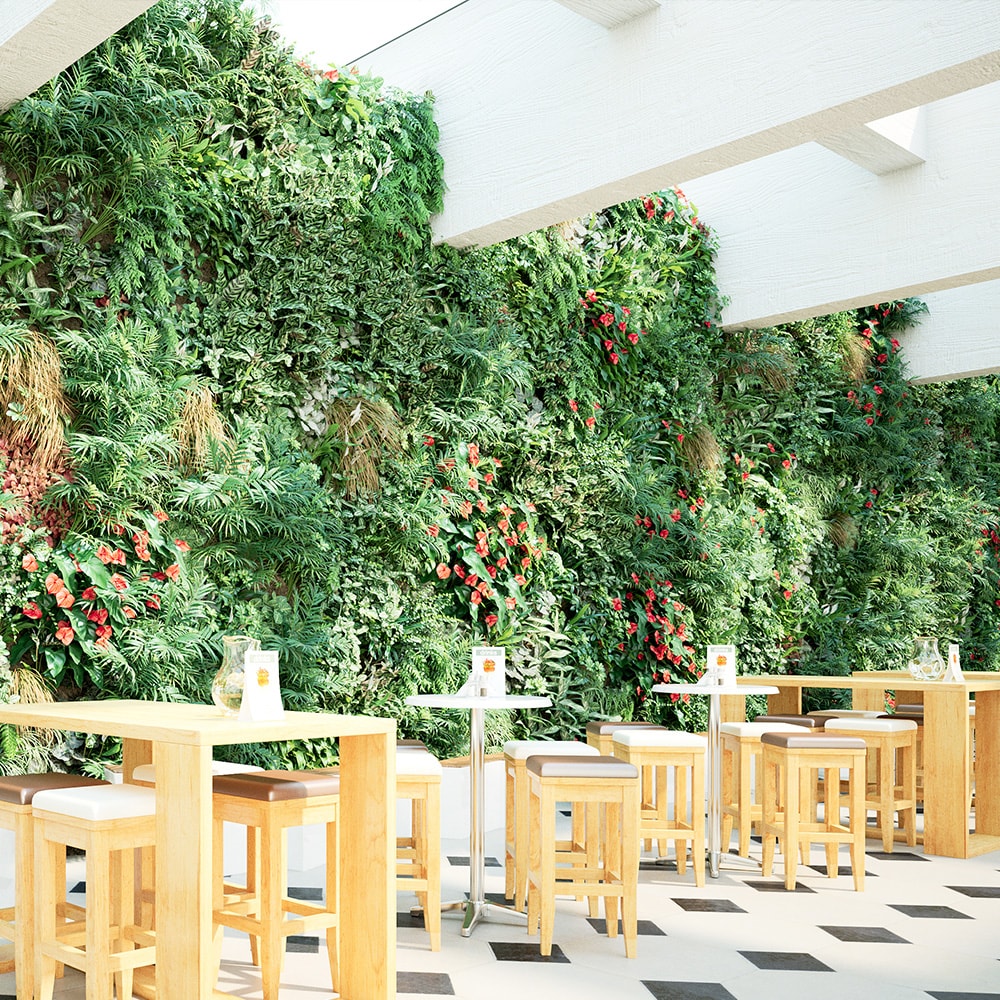 Plants and Green Spaces
Many foodservice establishments are now concerned with offering food that is not only delicious but also healthy and nourishing. As a result, many owners are choosing to use greenery and live plants in their space that reinforce the feeling of vibrancy and health that you get from their food.
What Can We Take Away from This Year's Restaurant Design Trends?
In all of these emerging design trends, there are a few general takeaways that we found that you should keep in mind when updating your restaurant's decor.
Customers Want Restaurants with Instagram Potential
One of the most important aspects that millennials and younger generations consider when going out is the Instagram potential of a restaurant, or whether the decor is unique enough to post on social media. So, if you're planning on updating your restaurant's decor, you should keep in mind how photogenic your dining space is, especially if you're aiming at younger demographics.
People Want an Immersive and Engaging Dining Experience
From the communal seating design concept to the incorporation of local art, restaurants should strive to create an inviting social atmosphere that allows customers to enjoy and linger. Create warm and inviting dining areas that encourage interaction and keep consumers coming back for more.
Trends in the foodservice industry are constantly changing and adjusting based on society and what's popular with consumers. Design trends especially have gone through a dramatic change from previous years, so it's important for your business to keep these design trends in mind when you decide how to update your restaurant's decor in 2019.
Everything You Need to Know About First Fridays
Today, many cities and towns are finding innovative ways to support their small businesses. One popular choice is to hold First Friday events that encourage residents to come together once a month and explore what their city has to offer. As a business owner, you can give back to your community while also attracting new business by participating in First Friday. To learn more about what First Fridays are, why they're beneficial to your establishment, and how you can make your business stand out during the event, keep reading.
What Is First Friday?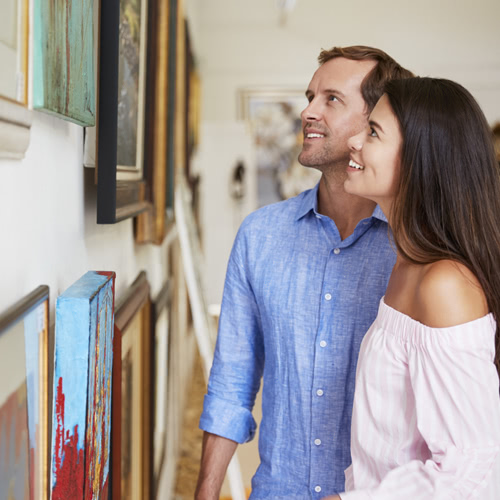 First Friday is an event held in many American cities and towns on the first Friday of each month. Some cities host it on other weeks of the month, so you may see Second Friday, Third Friday, or Fourth Friday instead. While each community hosts this event a little differently, here are some common elements that cities choose to include:
Live music
Extended business hours for shops and restaurants
Food trucks
Kids' activities
Art exhibitions
Craft vendors
First Fridays not only help to support tourism for cities and towns, but they also encourage members of the community to engage with each other. This event brings out more people at once than a typical Friday evening might, so it is an opportunity to support local businesses, enjoy cultural experiences, and fit in some social interaction.
Why Your Restaurant Should Participate in First Friday
Now that you know what First Friday is, you can consider getting your business involved. Below, we've outlined some reasons why participation in First Friday would be beneficial to your establishment.
Customers Are Already in Town
Because your city or town will already be full of more people than on a usual Friday evening, First Friday is an excellent opportunity for your business to attract customers. Many cities host First Fridays around dinnertime, so people could be interested in grabbing some food before they peruse the shops and vendors around town.
It Shows Your Support for the Community
If you choose to participate in such a community-centric event, this shows customers that you are interested in supporting your city and the businesses around you. Joining in on the First Friday festivities makes your business less of a stand-alone establishment and more of a member in a group. As a result, this could foster loyalty in customers who like your establishment's commitment to the community.
It Helps with Publicity
Many cities and towns use social media or websites to advertise First Friday events, and if your business participates, it will likely be shared on these platforms. That means that before they even come to First Friday, customers will see your business name and know to look for you while they're in town.
How to Attract More Customers on First Fridays
While just being open is a great way to bring in more customers on First Friday, here are some ideas for how you can make your business especially enticing to customers.
Offer First Friday Specials
Having some exclusive menu items that are only available on First Friday motivates customers to come in for the event. Whether you add a cocktail or a limited edition entree, these offerings will catch the eyes of patrons and encourage them to try out or revisit your establishment. If you want to really get into the First Friday spirit, show your city pride by naming one of your specials after a local landmark or characteristic of your locale.
Run First Friday Discounts and Promotions
Customers may go out on First Friday with the intention of shopping at boutiques and vendors, so a discounted meal or drink could convince them to eat out as well. Try offering promotions like a free dessert with the purchase of an entree, half-price cocktails, or 15% off of your bill during First Friday hours.
Host an Event
To offer something really special for First Friday, consider hosting an event. You could display artwork from local artists and hold a reception with drinks and hors d'oeuvres, hire some live music to play while guests enjoy your menu items, or even throw a party to celebrate your city. No matter what kind of event you decide to host, be sure to advertise it well in advance to increase curiosity and anticipation.
First Fridays are a growing trend in cities, and they're an excellent opportunity for your business to integrate with the community. Try offering specials or promotions, or open your doors for a special event like live music or an art exhibition. Either way, you can bring in new customers and show your support for your town.
Top Foodservice Trends of 2019
Just like in any art form, trends in the culinary world are constantly shifting to reflect the ever-changing interests and needs of people. Keeping up with these trends is important to restaurant owners, chefs, and really anyone working in the foodservice industry.
The past few years have marked significant change within the foodservice industry as the food culture shifts towards higher quality food and expediency. 2018 was an especially momentous year of change, with all sorts of innovations in equipment, service, food, and technology that have reverberated all around the world, and we expect that 2019 will also bring a lot of change. After researching all the forecasted developments in restaurant equipment, service, food, and even technology, we look forward to a 2019 filled with delicious cuisines and intelligent creations!
Restaurant Equipment Trends
With constantly changing technology and food trends, it makes sense that the equipment used would change, too. We've made a list of what experts think will be in every chef's kitchen in 2019.
Space-Saving and Multi-Functional
Kitchen space is shrinking as rent prices are going up. As a result, many restaurant owners are choosing kitchen equipment that is smaller and can perform multiple functions to optimize their space.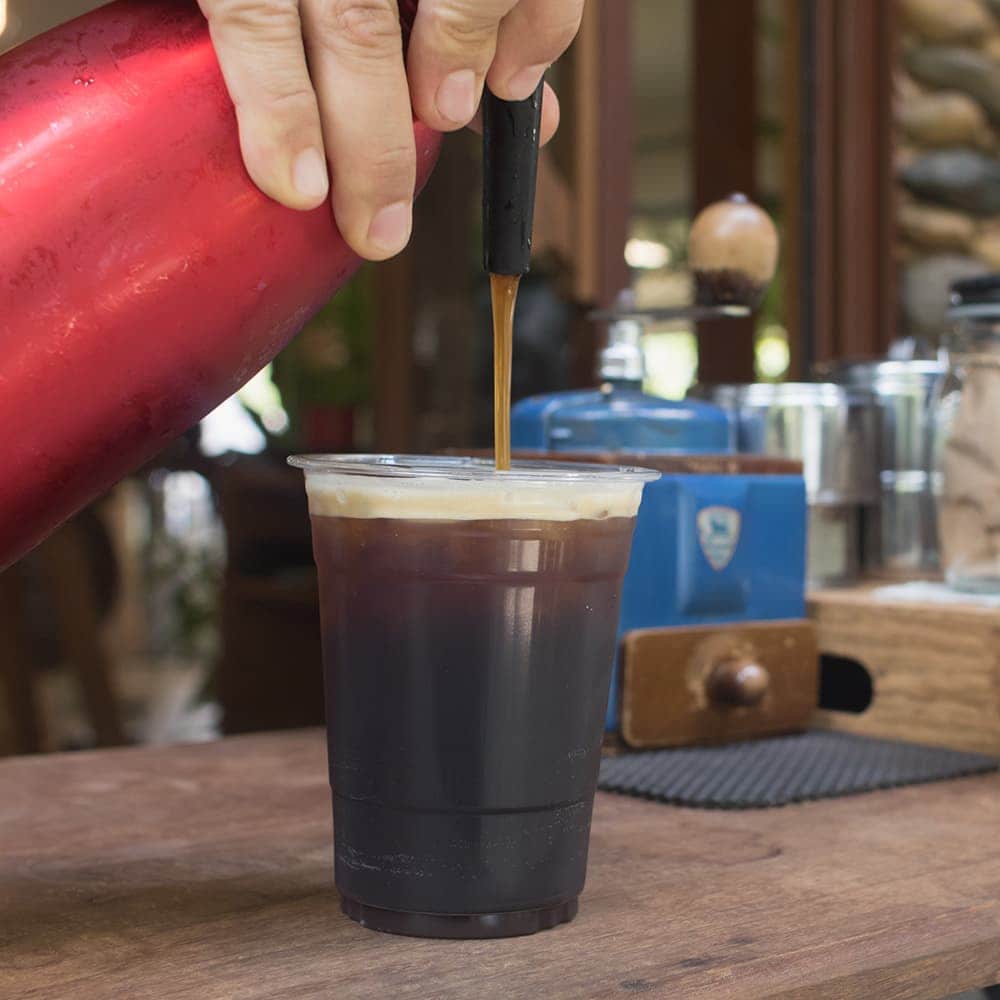 Nitro Equipment
Long-used in the bar industry, nitrogen gas is now being infused with cafe drinks to give them a creamy and smooth texture. Nitro coffee is the most popular beverage that uses this equipment, but watch out for tea and kombucha tapped with nitro in 2019.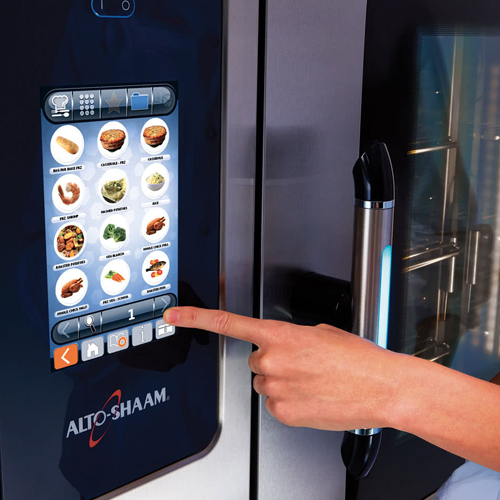 Programmable Settings
Many ovens and other pieces of equipment now feature programmable settings, so you can add the exact temperature and cook time for your recipes. This helps reduce user error and makes your kitchen more efficient.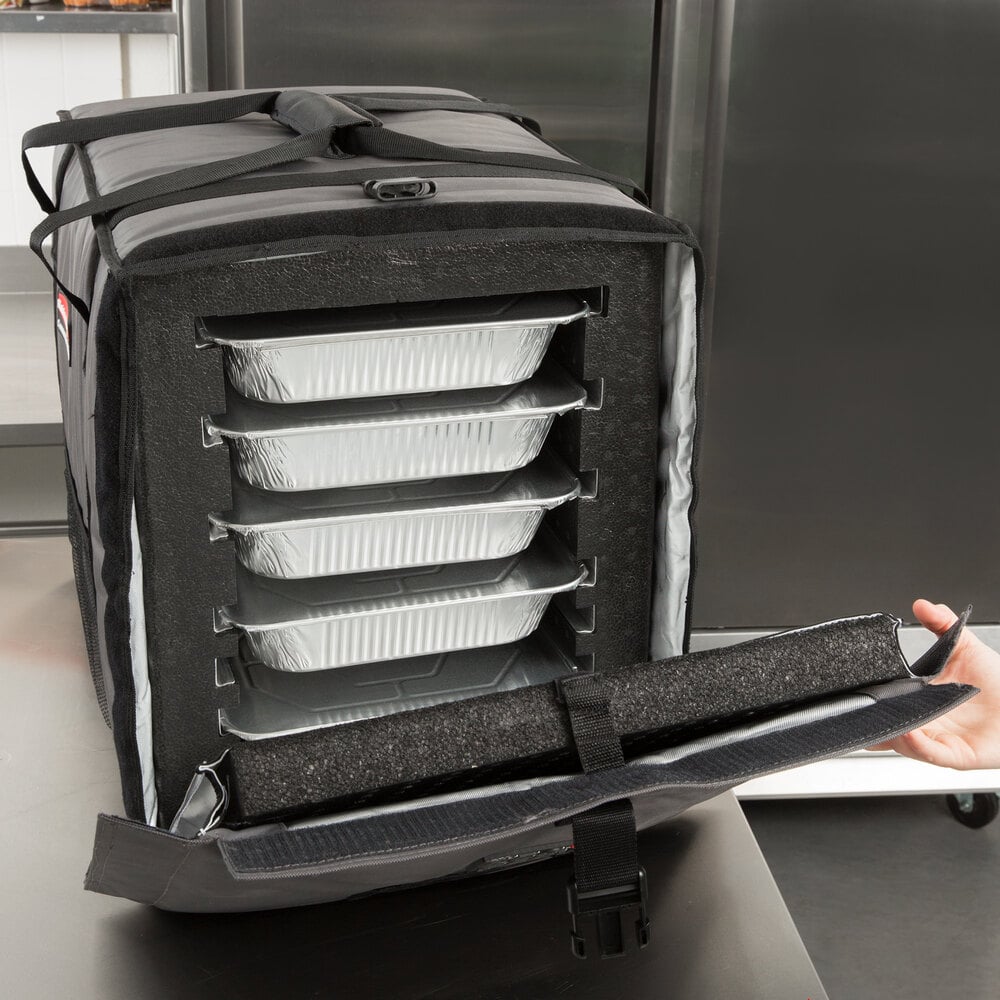 Ultralite Catering Transport Equipment
Several vendors of catering supplies have created new lightweight transport equipment. These pieces have polypropylene frames that are light and durable, which lessens the strain on your employees when carrying heavy food pans to catered events.
Bluetooth-Enabled Equipment
Many equipment manufacturers are designing smart appliances that are accessible by Bluetooth. This allows you to control your equipment from your phone or from a distance.
Boho Patterns and Rich Tones
In previous years, rustic decor, such as copper mugs and burnished metal flatware were the popular choice, but this year operators are instead choosing rich jewel tones and Boho-inspired patterns for their tables. This trend combines bright colors with striking patterns, which creates an inviting feeling to match aromatic and spice-filled dishes that are also trendy this year.
Service Trends
From the way food is prepared to the look of the building, there are a lot of ways the foodservice industry can change. So, here are the overall trends in the industry that we expect to see in 2019.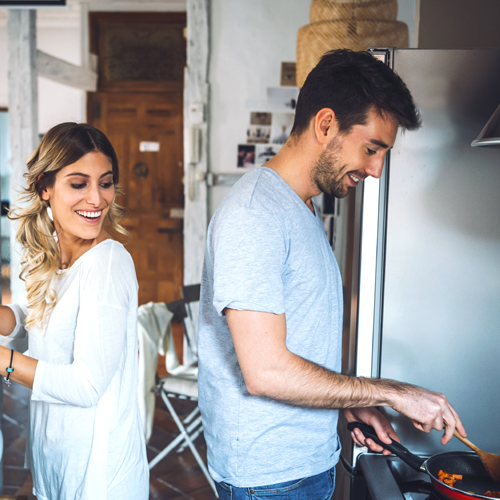 Meal Delivery Services
Services like Blue Apron and Hello Fresh have earned a large market for delivering delicious, ready-to-assemble meal kits directly to customers. In 2019, expect to see this trend continue to grow, as well as local options popping up that utilize fresh and local ingredients.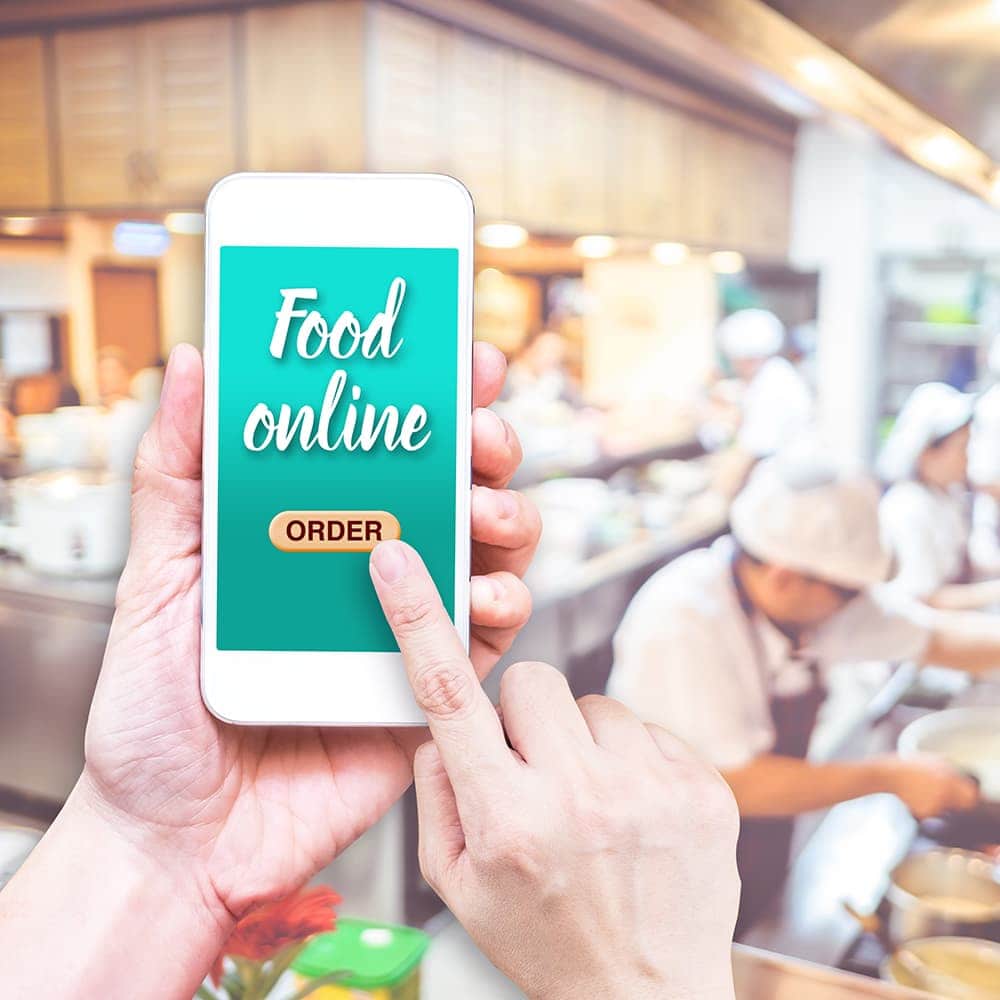 Ghost Restaurants and Off-Premise Sales
According to FESMag, around 37% of total sales in 2018 were from off-site purchases. With the growth of ghost restaurants, delivery apps, and takeout services, this percentage is expected to grow even more in 2019.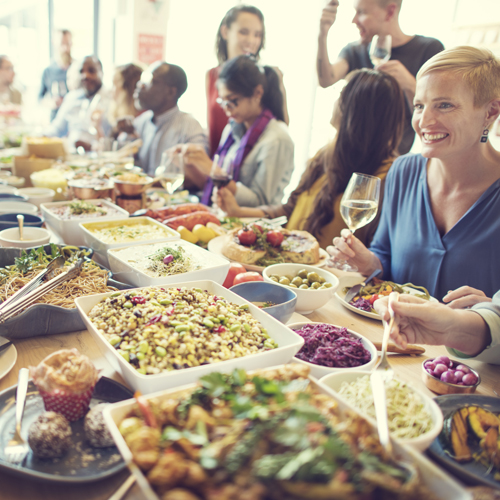 Dining as an Experience
Rather than the food being the main focus, customers are instead looking for an experience. Some customers are looking for a social experience where there is the option to meet other diners, while others are searching for unique menu items that create an immersive experience.
Zero Waste
Climate change and environmental issues are becoming a major selling point for customers, and restaurants typically produce a lot of trash and recycling. Some establishments are choosing to create a zero waste kitchen by dropping disposables and coming up with innovative ways to use all parts of their food.
Utilizing Your Space
With rent prices rising, many businesses (not just foodservice operations) are looking to get the most profit out of their space. Look out for banks, grocery stores, and malls adding cafes and restaurants to increase profits. Additionally, many foodservice establishments may consider creating a coworking space to cater to freelance and startup customers.
Fine Casual Dining
Fast casual restaurants have been popular for years for offering quick and easy sit-down meals. Fine casual dining establishments offer the same casual atmosphere and quick service, but with higher-quality ingredients and more unique menus.
Healthy Grab-and-Go Stores
Customers are choosing less and less to eat in store, instead choosing to take ready-made meals home. Grocery stores and gas stations are leading the way by offering delicious and healthy pre-made meals to-go, and at prices that are hard for independent restaurants to compete with.
Incentives for Dining Out
Younger generations have increasingly less income, and they're less likely to spend it on a night out. To attract these customers, some businesses are offering incentives in the form of rewards or coupons for ordering delivery or dining in the store. For example, the app Seated offers up to 30% back after eating out.
Food Trends
Every era has quintessential dishes that define the decade. From "Jell-O surprise" in the 30s to fondue in the 70s, food trends seem to reflect the times in which they reign. So, what's in store for us this year?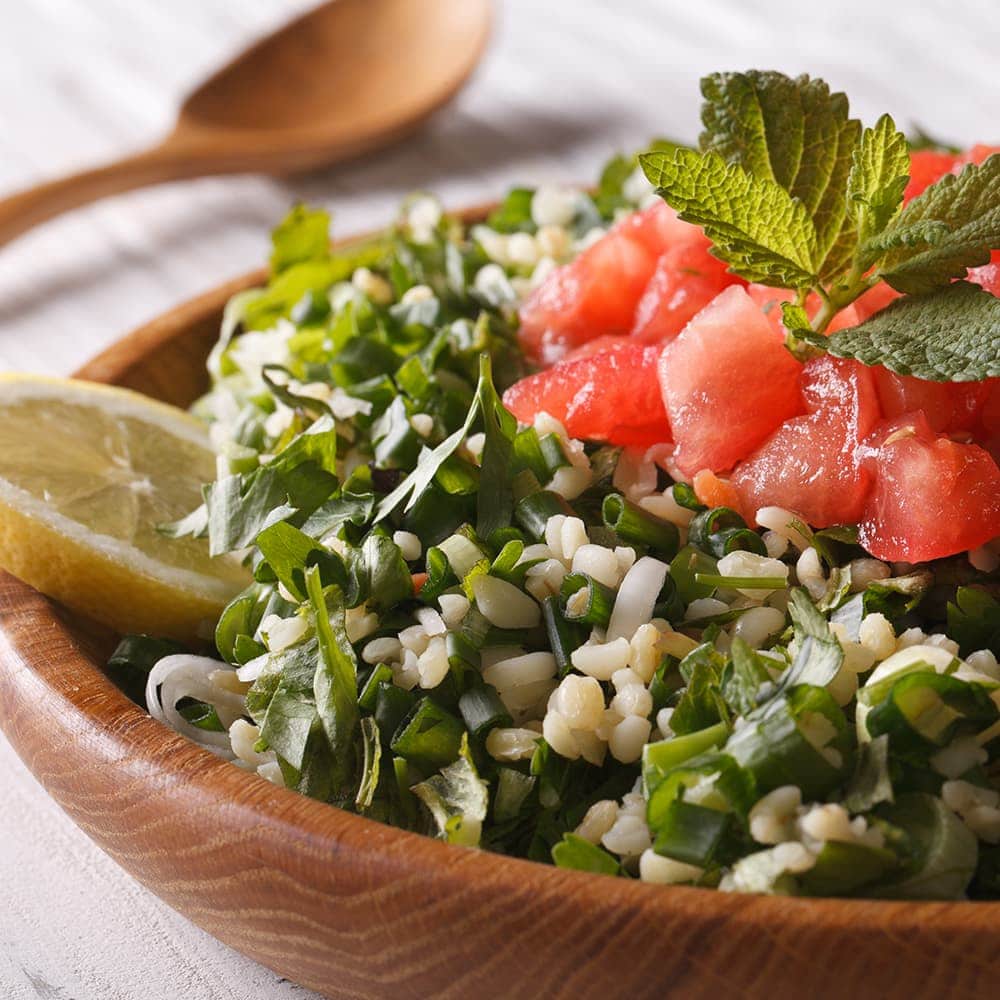 Global Flavors
Expect to see flavors and spices from around the world on menus this year. African and Middle Eastern flavors like za'atar, harissa, and sumac have been popular food trends for a few years, but expect to see them take a more prominent role this year. They will also be joined by the sour and complex flavors of Filipino food.
Alternative Citrus
Lemon, orange, and lime have been the go-to citrus fruits for many years, but some chefs are now choosing fruits that are lesser known in the United States, such as kumquat, yuzu, pomelo, and citron. These products provide the sourness that's popular, as well as unique flavors that are new to many customers.
Unique Seafood Options
Interest in sustainable seafood combined with interest in international ingredients will likely make unique seafood options like geoduck, cuttlefish, roe, and squid popular additions to restaurant menus in 2019.
Veggie-Focused Dishes and Protein Alternatives
With the growth of the vegan, vegetarian, and eco-friendly movements, many customers are turning away from traditional protein sources like meat. Instead, they're looking for veggie-centered main courses as well as other sources of protein, such as beans, lab-grown meat options, insect protein, and plant milk.
New Types of Greens
Kale has been the go-to leafy green in restaurants for the past few years, but fatigue is starting to set in. In 2019, look out for new types of leafy greens in restaurants, such as dandelion greens, amaranth, and sorrel.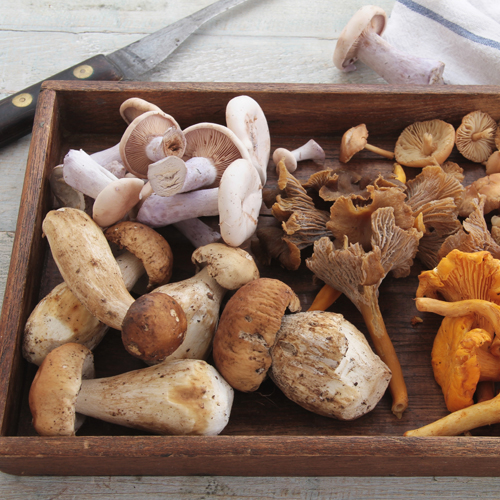 Mushrooms
Not only are mushrooms an excellent source of niacin, antioxidants, and B vitamins, they're also an excellent hearty alternative to meat. In addition to popular mushroom varieties like portobello, shiitake, and button, expect to see unique options like enoki, wood ear, oyster, and porcini on menus in 2019.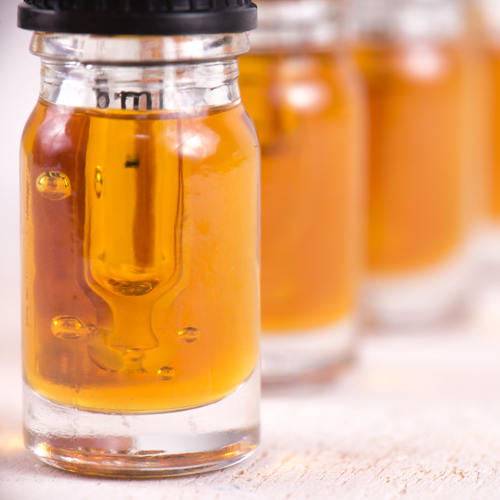 CBD
CBD, also known as cannabidiol, is an extract from marijuana that has a multitude of uses, but does not contain any psychoactive compounds. CBD is legal in 30 states, and it can be used to treat epilepsy, reduce pain and stress, and help fight anxiety. You can use CBD as a salve on the skin or use it as an ingredient in a variety of foods and beverages.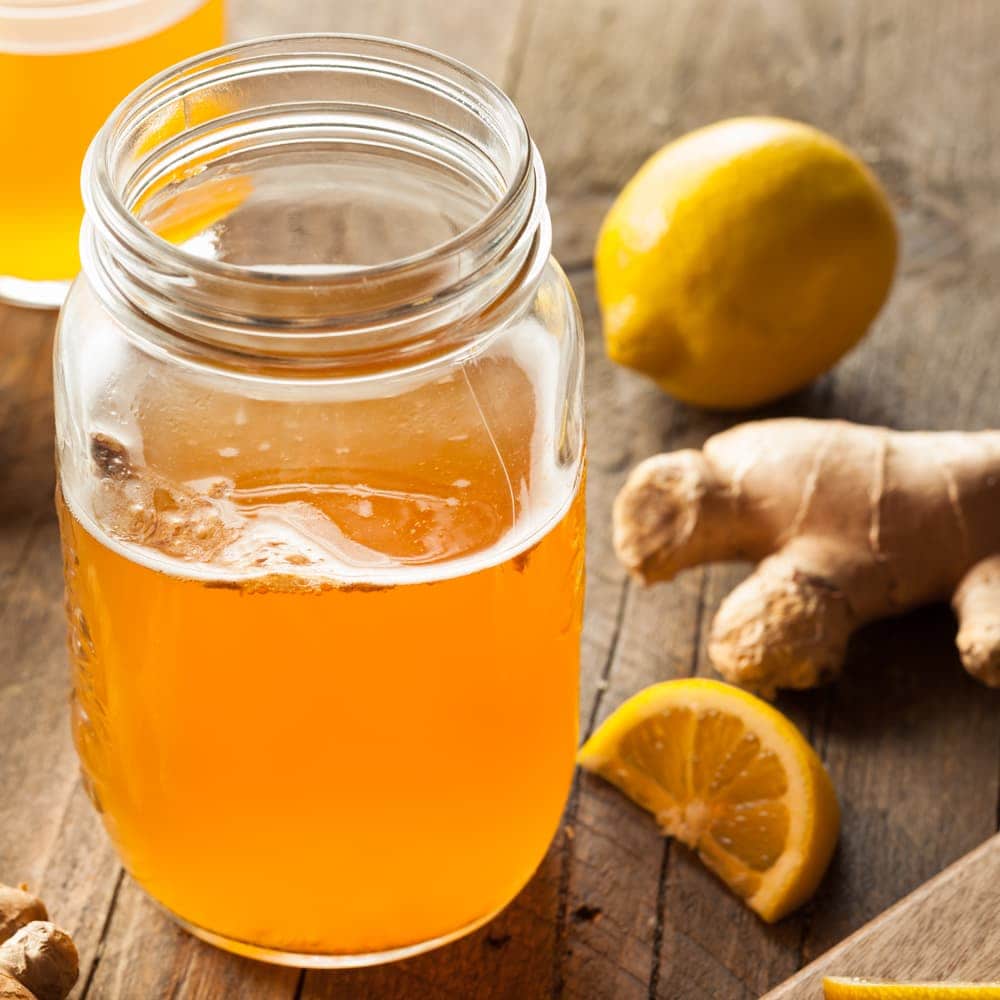 Health and Wellness Foods
Many customers are looking for foods that not only taste good, but also fuel their body, like foods with adaptogens. Adaptogens are foods that claim many benefits, such as stress relief, energy boosts, and fatigue relief. Additionally, in 2019 you can expect to continue to find fermented foods and probiotics like kimchi and kombucha in restaurants.
Restaurant Technology Trends
It's no secret that the smartphone has changed the way we live, as well as the way we cook, order, and even pay for food. It seems like there's an app for everything now, and restaurant technology is following suit.
Digital Menu Boards
Digital menu boards allow restaurant owners and managers to change their menu regularly to accommodate specials and additions. They also allow restaurant operators to adjust prices for different times. For example, you can set lower prices during slow periods to entice customers to visit and use higher prices during busy periods to boost profits.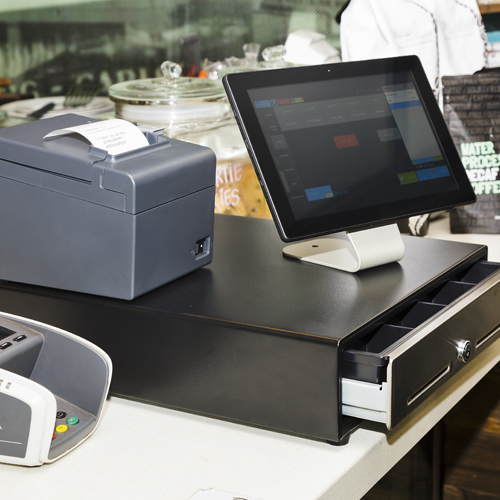 Mobile POS Systems
Mobile POS systems use mobile devices like phones and tablets to act as a cash register, and they've been popular in food trucks and concession stands for years. But, in 2019 many brick-and-mortar stores are expected to adopt mPOS systems because they offer security and convenience and useful features like built-in accounting software.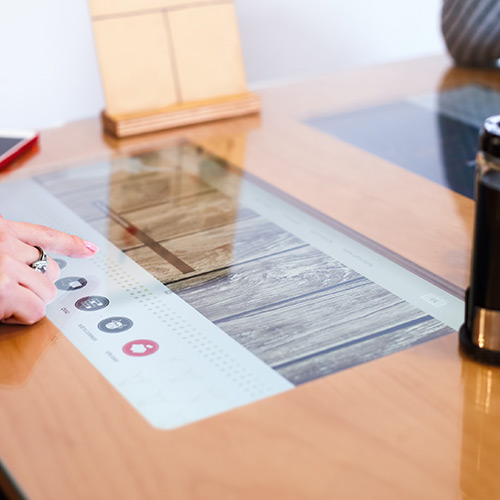 Touchscreen Kiosks and Tablets
Anticipating a change in the minimum wage, many fast food and chain establishments are installing easy-to-use kiosks and tablets in their restaurants. Tablets and kiosks help streamline the ordering process and can speed up your service. As an added bonus, adding these new ways to order can reduce your labor costs over time.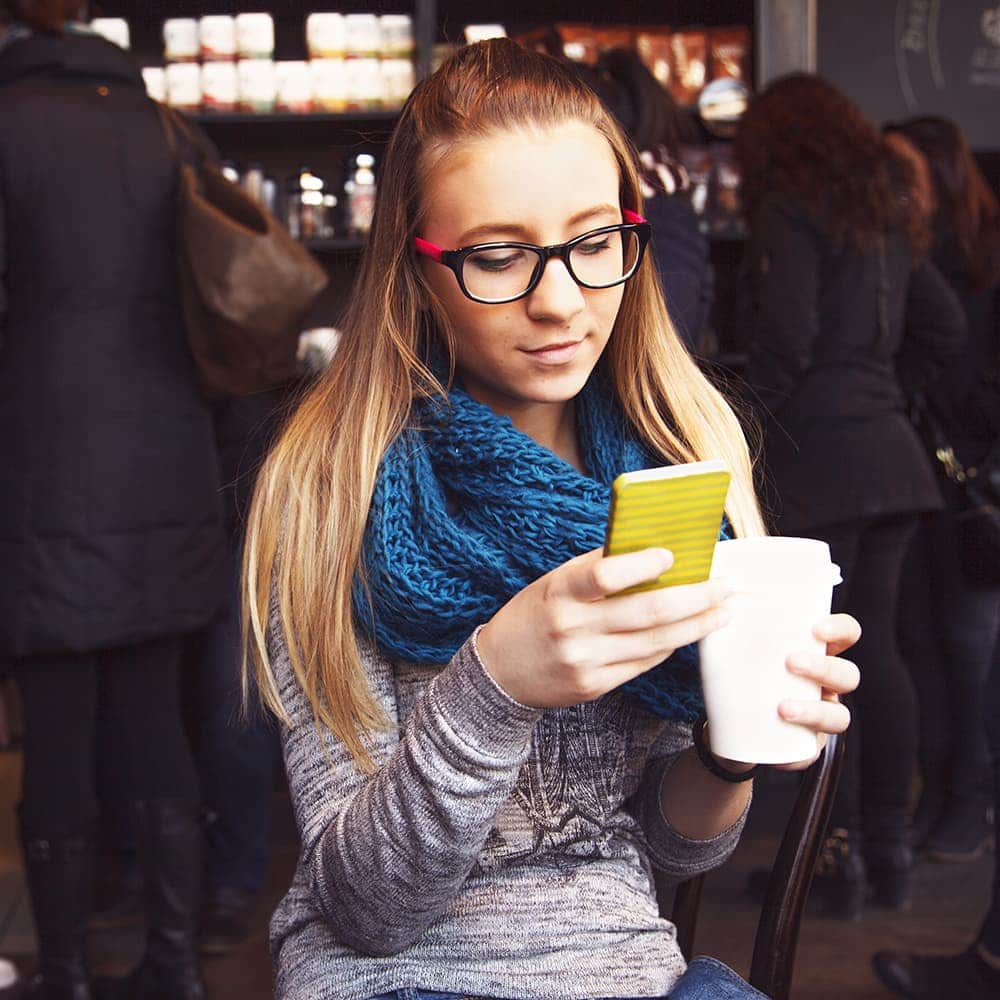 Text-Based Notifications
Long lines at your restaurant can clog up your waiting area and scare off potential customers. To combat this, some establishments are implementing text-based notifications, which sends a text alert to your customers when their table is ready, allowing them to shop and run other errands while they wait rather than standing around in your lobby.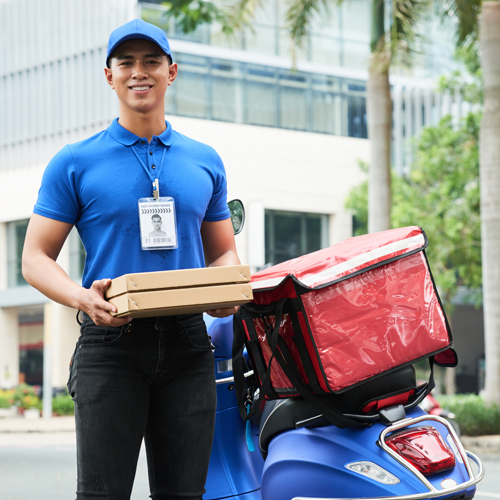 Delivering to Public Spaces
Delivery is becoming much more popular, especially in metropolitan areas, but driving to each individual location is time consuming, which can cost businesses money. So some restaurants and chains like Dominos are choosing instead to deliver to a central location, such as a public park, where multiple customers can pick up their orders.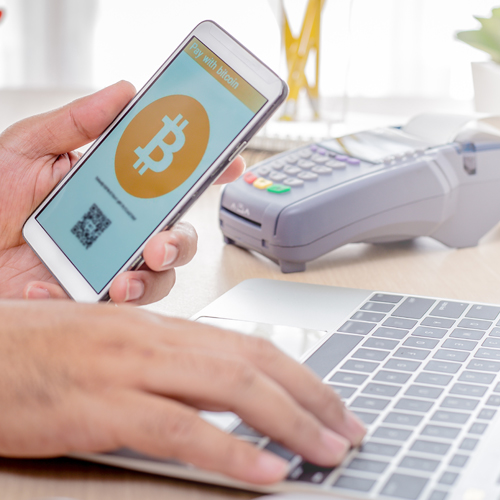 Paying with Cryptocurrencies
Cryptocurrencies like Bitcoin, Ethereum, and Litecoin exploded in popularity in 2018, and while the cryptocurrency market is still very volatile, expect to see customers in 2019 who want to pay with these options. Some mobile POS and mobile payment systems may look to integrate cryptocurrency into their existing service, making it more accessible in the coming year.
What Can We Take Away from This Year's Restaurant Industry Trends?
In all of these trends emerging in 2019, there are a few general themes that we found. Here are a couple major restaurant trends that you should watch out for in 2019:
A Rough Year for Restaurants
Rent, labor, and food prices are rising, but customers are choosing to eat out less, which signals that 2019 might be a difficult year for restaurant owners. Restaurants will have to compete with each other for the limited supply of customers and implement tactics that will make their business stand out. Additionally, some restaurants and cafes may turn to alternative revenue streams, such as offering meal prep services or using their dining area as a coworking space.
Potential Issues with Food Production
The increasing frequency of natural disasters like forest fires, hurricanes, and droughts has the potential to interrupt food production and the supply chain. Additionally, the potential of tariffs and sanctions on countries like Mexico and China might result in rising food and equipment prices, which can affect restaurants' bottom lines.
Competition from Non-Traditional Establishments
In addition to competing with other restaurants, many foodservice establishments now have to compete with non-traditional operations, like grocery stores, convenience stores, and gas stations that are now choosing to offer more robust meals and beverages. Many of these types of establishments are starting to offer high-quality pre-made and ready-to-order meals that appeal to busy customers. Additionally, these businesses are usually well established, so they have the capital and connections to offer these meals at low prices that are hard for independent operations to compete with.
How Can Keeping Up with Restaurant Trends Benefit Your Business?
The best restaurants are the ones that pick up on industry trends and make them their own. They find ways of giving people something new and exciting with a twist to stand the test of time. Of course, not every restaurant can adopt all of the most recent food trends. The best approach is to identify one or two trends that can easily be translated to suit your brand. It could be as simple as offering a limited-time menu item or as involved as rolling out a whole new concept. The most important thing is to stay true to your vision and cook great food. Here's to a successful year!
Should Your Ice Cream Shop Stay Open This Winter?
When the ground is frozen and the air is chilled, cravings for cold ice cream treats tend to diminish. Many ice cream parlors see a decrease in traffic and a loss of profits during winter months. But, of course, there are many factors that contribute to the decision of whether to stay open for business or close your ice cream shop for the winter. Read on to explore how you can still make a profit by staying open, and how to best use your downtime if you chose to close for the season.
Why You Might Keep Your Ice Cream Shop Open This Winter
It may seem counterintuitive to keep an ice cream shop open through winter, however, there are some reasons why you might choose this option for your establishment.
Location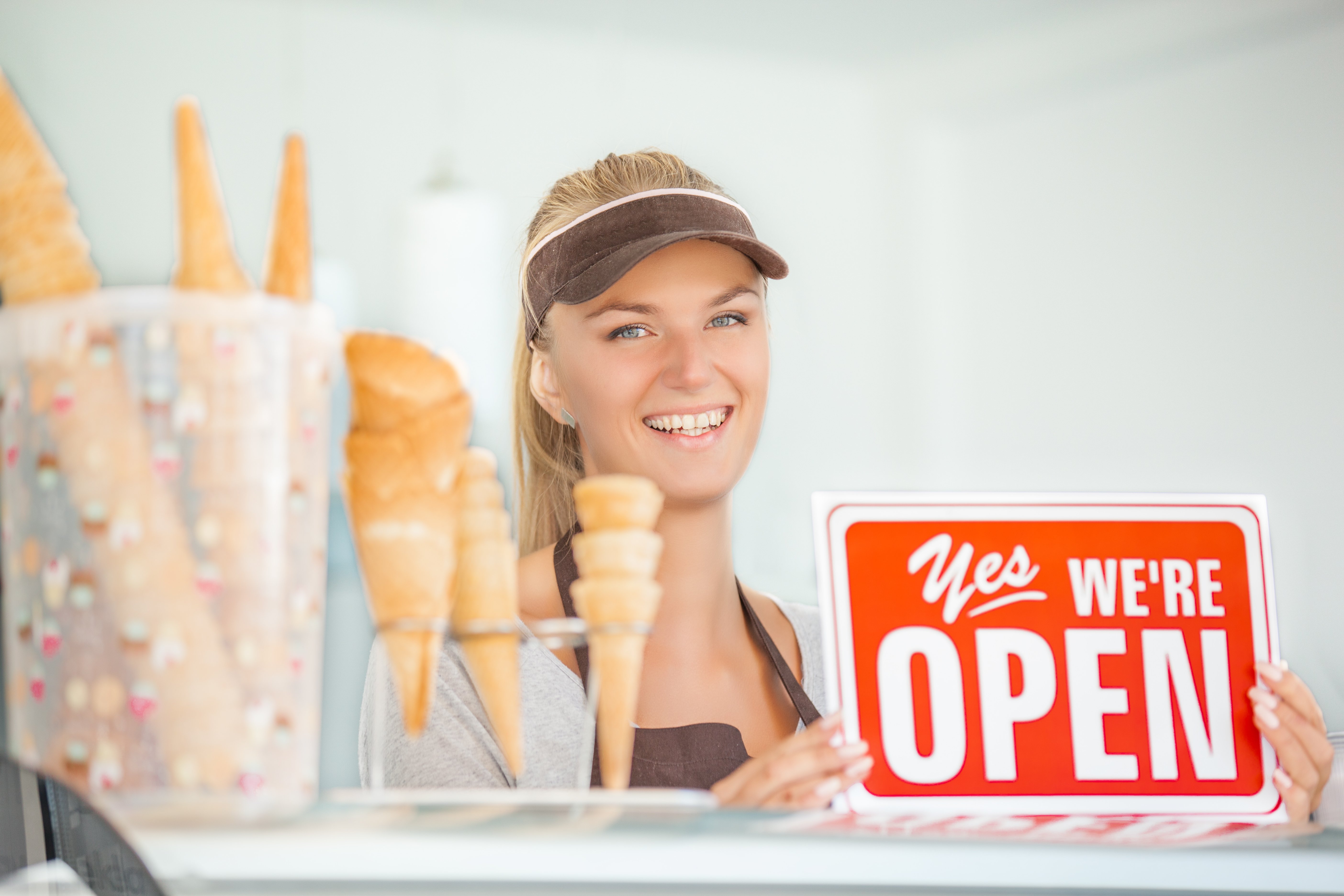 It may sound obvious, but the geographic location of your business plays a big role in whether or not you should keep your doors open all winter long. Of course, regions of Florida, California, and other states rarely, if ever, see snow. These are places where the rest of the country goes to escape winter and going out for ice cream is just another way your guests can indulge in imagining that it's still summertime.
Paying Rent
Some ice cream shop owners have found that it's in their best interest to remain open year-round because they need to pay rent on the space regardless of whether or not they're open for business. In these circumstances, ice cream business owners have found that adjusting their menus held them get through the cold months of winter.
Recognition
Although not many people think about going out for ice cream in the winter, some do. Various customers look to ice cream for celebrations or to satisfy a sweet tooth. Staying open in the colder months means that they still have access to your location while other shops may be closed. You may choose to continue operations at your business in order to keep your name in the forefront of customers' minds so that they do not forget about you when the busier days of summer roll around. By keeping your location available in the winter, you may create some loyal customers year-round.
How to Successfully Keep Your Ice Cream Shop Open This Winter
If you're looking for helpful ideas on how to prepare your shop for winter and make the most of your ice cream business, consider implementing a few of these tips:
Have seasonal hours of operation. If your shop is open 5 days a week during the summer, try staying open just on weekends in the wintertime. Or instead of being open 7 hours a day, cut back to 4 hours. This helps keep your business in customers' minds while still creating a demand due to your limited hours. You can also bring in some cash while saving on operating expenses during the week.
Only hire seasonal staff during busy months. During the winter months, you can reduce your staff size due to the decrease in demand. If you're an independent business owner, you can oversee your own shop in the slow season, reducing payroll expenses.
Produce less ice cream in the winter. It makes sense that if your hours and staff are cut back, you should make sure to cut down on your ice cream flavor options and quantities, too. You'll have less product to worry about selling, while still keeping the old favorites on hand for your die-hard fans.

Try creating seasonal flavors. Offering unique flavors that are only available for a limited time is a great way to create some hype around your business. Some great ideas for winter flavors include candy cane, gingerbread, and eggnog. You can even use your regular vanilla ice cream to create an innovative milkshake flavor by adding flavored syrups.
Package to-go containers of ice cream. While going out for ice cream may not be as popular during the winter, people will still have birthday parties and other occasions where ice cream is served, so giving your customers the option of taking your product with them can broaden the potential for your sales. This can be in the form of pre-packaged pints or ice cream cakes.
Offer seasonal promotions. Keep your customers engaged with your business through advertisements or social media by offering discounts during the winter months. By reducing your prices, customers may be encouraged to purchase more often.
Make menu adjustments. You may choose to broaden your menu or change it entirely during the wintertime. One option is to add a warm drink menu including hot chocolate, coffee, and hot cider for customers to warm up with. Another alternative would be to include seasonal desserts like pumpkin pie, apple pie, or warm brownies that naturally pair well with ice cream. If you feel that offering ice cream in the wintertime may not work for your business, consider rebranding for the season and offer a new menu altogether with the possible inclusion of seasonal soups like pumpkin, barley mushroom, split-pea, or lentil soup.
Why You Might Close Your Ice Cream Shop This Winter
If your ice cream shop is located in an area that is either sparsely populated or relies on the summer tourist crowd, you may want to consider closing your doors when the snow starts to fall. Additionally, if the rent for your shop is inexpensive enough, it may wind up costing you more to staff your business than if you simply covered the cost of renting your dormant shop. The best way to approach this decision is to sit down and take a look at your finances. If it will cost you more money to staff your establishment, it's probably a good idea to take a break and spend the season planning out your summer.
How to Use Your Downtime Productively If You Close Your Ice Cream Shop This Winter
If you do decide to close down during winter, there are a few different ways you can stay productive and ensure a successful reopening in the spring.
Brush up on industry trends. The foodservice industry is constantly changing and any business owner knows that keeping up with the competition is an important part of the job. Winter is a great time to do some research. Spend some time going to food shows and conventions, or read articles on the subject. Even something as simple as visiting new ice cream shops that may have opened recently can help give you a better sense of whether or not you're keeping up with trends.
Brainstorm new marketing strategies to try. You can get involved in local events, host musicians or other acts at your shop, or organize some other activities that will help customers get acquainted with your brand. Some ideas might include an ice-cream-making demonstration, or a flavor development session that's open to the public. Anything to help people become more familiar with and invested in your brand can help boost sales in the summertime.

Sell your ice cream to other businesses. Try distributing gallons of your handmade ice cream to other restaurants in your area, so they can include your product on their dessert menu. Creating a partnership with other local business owners can help to create a sense of comradery within your foodservice community. Selling your product in new places is a great way to reach new customers that will keep you in mind when the snow thaws again.
Developing new flavors. Customers will always have their old favorites, but they love trying new things too! Use your winter to come up with exciting new combinations and test them out before introducing them to the public. This way, you can begin your summer with a whole set of new flavors to rotate and keep your ice cream supply interesting.
Prepare for summer. A decrease in traffic is inevitable during colder seasons, but that doesn't mean this time is wasted. You can spend your free time organizing summer events, producing marketing materials, or purchasing nonperishable supplies to use when it's finally warm again.
If you're an ice cream shop owner, there can be a lot to consider when it comes to closing or staying open during the winter months. You may choose to poll your customers to gauge their interest in ice cream availability as the days grow colder and shorter. Whatever you decide, if you find that it didn't work for your business this year, you can always try something else next year!