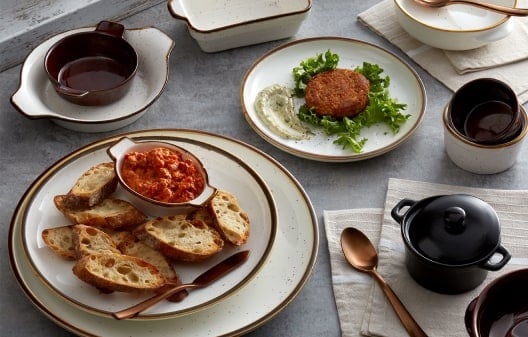 Dinnerware
Shop 11 Categories
Whether you run an upscale bistro, family restaurant, or casual buffet, having the appropriate dinnerware for your menu is crucial.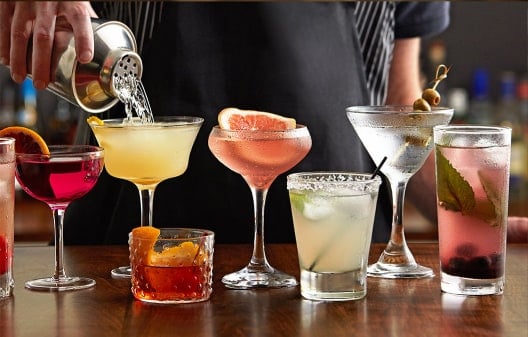 Beverageware
Shop 7 Categories
Our wide selection of beverageware includes a variety of shapes, styles, and materials, so you can find an option for every drink on your menu.

Flatware
Shop 409 Categories
No table setting is complete without the appropriate flatware and utensils. We carry many styles of forks, spoons, knives, and specialty utensils.
Trending Tabletop Supplies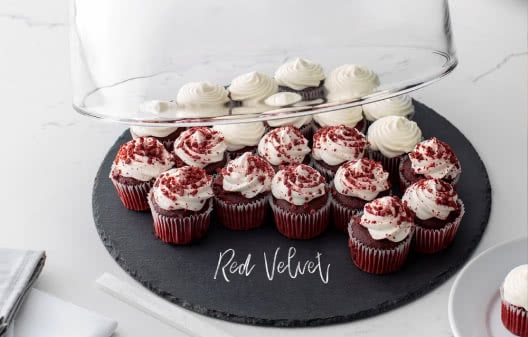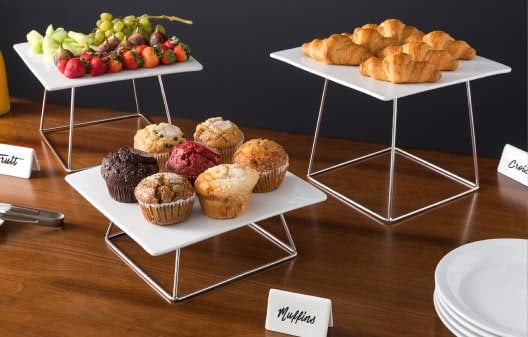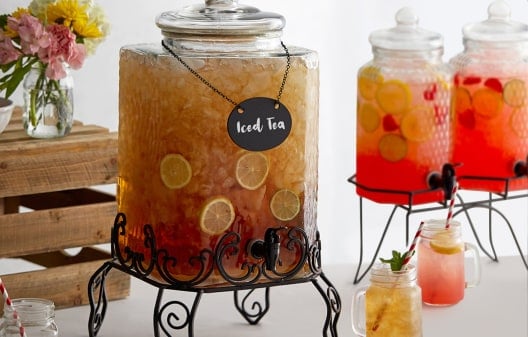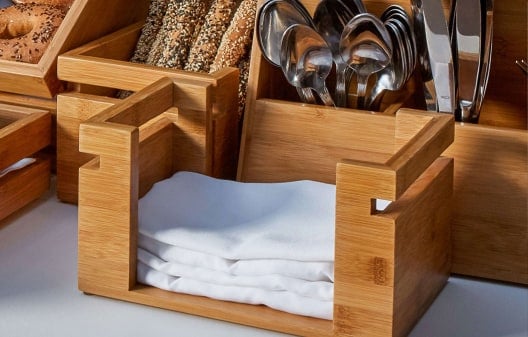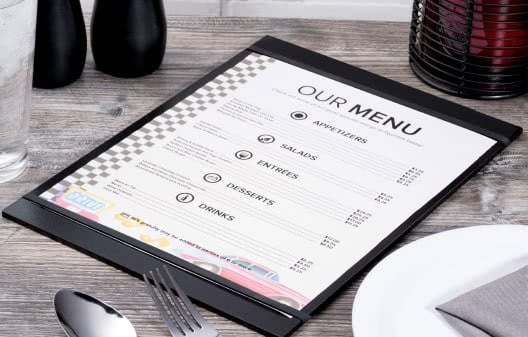 Add a Decorative Touch to Your Dining Room with Our Restaurant Tabletop Supplies
Decorate the dining tables in your restaurant, cafe, or event space with our varied selection of restaurant tabletop supplies. We have all the basic necessities your guests need to enjoy their meals, including flatware, beverageware, plates, and bowls. Choose from a range of different dinnerware materials, such as china, porcelain, stoneware, metal, and melamine to find an option that will complement your casual or elegant establishment. From practical items to decorative accent pieces, we have all the tabletop supplies you need to run a successful service. Read more
Some of the most necessary restaurant tabletop supplies we carry are our linens and table coverings, which are available in a variety of sizes and styles to suit any decor or theme. We offer a wide selection of menu holders and check presenters, as well, so you can provide professional customer service! Be sure to also keep your customers' tables well-equipped with our decorative condiment holders, pourers, and shakers.
Highlight your place settings with elegant display and decor pieces to create unique tabletop displays. Use charger plates for multi-course meals, and use bud vases as centerpieces. You'll find more elaborate tabletop supplies, such as fountains, that will create attention-grabbing beverage and dessert presentations. Don't forget that simple table lamps and candles are also great accessories that help make customers feel warm and welcomed. Setting a banquet table takes time, and you want to make it look fancy for the event. Find everything you need for a table setting like glassware, flatware, and other servingware that customers will enjoy using. Table accessories come in many colors to match the decor and design of your restaurant or bar. If you're wondering where to buy tabletop, we have a large selection of tabletop for sale at the lowest prices.