How to Hire a Bartender
Hiring an experienced and skilled bartender is central to running a successful bar. If you're looking to hire a new bartender for your establishment, there are a number of important factors to consider before making your final decision. From evaluating work history and asking the right interview questions to hiring specialty employees and checking safety certifications, there's a lot to remember. Keep reading to learn everything you need to know about hiring a bartender for your restaurant or catered event!
Evaluate the Bartender's Experience and Work History
While hiring a recent bartending school graduate might seem tempting, you should always look for candidates with experience. However, this doesn't mean that inexperienced bartenders don't have value and potential. Consider hiring them to work as bar backs, or give them slower shifts to help them build experience.
When you interview potential bartenders, ask about the types of establishments they've worked for in the past. For example, bartenders from sports bars or nightclubs may not be the right fit if you run a country club or fine dining restaurant.
Ultimately, working as a bartender is a hands-on job that cannot be learned solely by taking classes or reading books. Bartending schools are certainly valuable and teach students how to make a wide range of cocktails, but they aren't a substitute for real world experience at a busy establishment. As such, you should always look for experience over formal training when hiring a bartender.
Skills to Look For in Bartenders
While there are plenty of individuals who can pour beer and wine or make mixed drinks, not everyone has the disposition to be a bartender. When you're in the process of hiring a bartender, look for these desirable personality traits:
Compassionate: Some of your establishment's customers may view your bartender as someone they can talk with, so it's important to hire someone who can relate to patrons on a more personal level. One mark of a good bartender is customers coming to your business solely because they know their favorite bartender is working that shift.
Multitasker: Your bartender should be able to help other staff members and make service bar drinks (beverages for the rest of the dining room) while simultaneously serving bar guests.
Outgoing: Bartenders should function as salespeople by selling guests top shelf liquor and more expensive wine and beer. Additionally, they should be able to tempt customers into ordering food along with drinks, which will make your business more money.
Responsible: In addition to valuable bottles of alcohol, bartenders have access to more money than anyone else in your restaurant. Be sure to check their references to ensure they're someone you can trust.
Finally, you should hire a bartender who is hardworking and industrious. Their tasks are extensive and varied, so it's important to find someone who can handle the pressure. During any given shift, your bartender's responsibilities will probably include some combination of the following:
Serving guests sitting at the bar
Preparing drinks for all of the tables in the restaurant (service bar)
Creating daily or weekly drink specials
Changing out kegs and beer gas lines
Stocking the liquor shelves and rails
Ordering liquor, beer, and wine (and sometimes non-alcoholic mixers like juices and soda) from distributors
Stocking the cooler with bottles and cans of beer, chilled glasses, and bottles of wine
Regardless of whether you run a cheap dive bar or an upscale nightclub, it's essential to hire a bartender with the appropriate traits and skills. Doing so will not only help your business run more smoothly, but it can also help boost your profits.
Interview Questions to Ask Bartenders
Once you have a few bartending candidates lined up, you'll want to hold phone or in-person interviews. While you probably already have interview questions in mind, consider adding some of the following queries to your lineup:
Have you run a full bar before, or do you only have experience working a service bar?
How can you tell if a customer has had too much to drink? If they have, how do you handle that individual? Similarly, how do you go about flagging patrons and cutting them off?
Which safety certifications do you have? (Look for TIPS and ServSafe Alcohol in particular).
How do you handle unhappy customers?
If a customer said their drink was made incorrectly or wasn't strong enough, how would you remedy the situation?
Was your last bartending job in an environment similar to or different from this establishment?
How do you handle working solo during a busy shift?
Knowing your bartenders can deal with unruly customers, unexpected situations, and busy shifts will go a long way towards giving you peace of mind, especially if you're not there to supervise your business.
Hiring a Bartender with Specialized Certifications
If your establishment specializes in wine or beer, you may want to consider hiring a bartender with a sommelier or Cicerone certification. Keep reading to learn more about these two titles.
Hiring a Sommelier
"Sommelier" is a French word that roughly translates into "wine steward" or "cellar master." The Court of Master Sommeliers was founded in 1977, and the organization is dedicated to promoting knowledge of and appreciation for fine wine.
If you have an extensive wine list and can afford it, hiring a sommelier is always a smart choice. While many sommeliers work independently of bartenders, some of them may also be willing to work behind the bar.
If you're interested in hiring a sommelier for your establishment, it's important to know what their job entails. Here are a few of a sommelier's most important responsibilities:
Creating wine lists
Training staff on proper wine service
Pairing wines with complementary dishes
Suggesting wines to customers based upon their individual preferences
Being available to talk to patrons about wine
Hiring a sommelier for your business helps you create a more sophisticated and professional feel for your wine-loving guests, which is sure to improve their overall dining experience.
Hiring a Cicerone
Another option for establishments that are looking to hire specialized employees is to bring in a bartender with a Cicerone certification. Cicerones are less likely to work independently than sommeliers are, and in many cases, this certification is held by bartenders who also perform more general bar tasks.
Cicerones have taken classes and exams in order to become experts in beer flavors, styles, and service. Additionally, they understand how to properly store and handle beer and know the glassware in which each style should be served.
In many cases, Cicerones are responsible for educating the rest of your staff on all of the beers you offer. Most importantly, they should provide your servers with the knowledge necessary for them to suggest beers to pair with your customers' orders. Cicerones should also be available on the floor to answer any questions your patrons and employees may have.
Whether you run a brewery, sports bar, or upscale bistro, having a Cicerone or Cicerone-certified bartender on hand to help customers select the perfect beer is another way to heighten your guests' overall dining experience.
Check the Bartender's Safety Certifications
One of the most important factors to consider as you hire a bartender is whether they have safety certifications. Your restaurant and staff can face fines, imprisonment, loss of your liquor license, increased insurance costs, and even cessation of business in the event of alcohol-related safety issues. Accordingly, it's imperative to thoroughly address the safety side of bartending.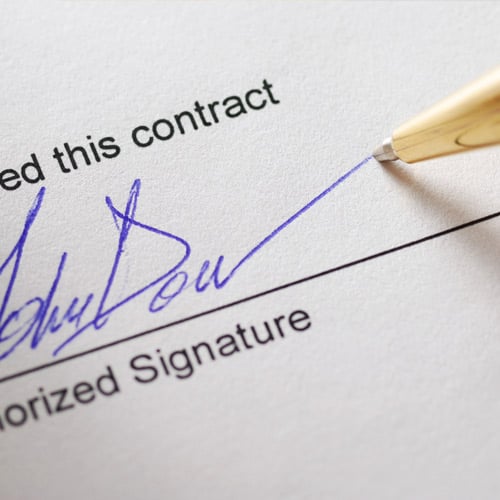 When you're interviewing potential bartenders, ask them if they are TIPS or ServSafe Alcohol certified. Both of these services teach bartenders, servers, bussers, bouncers, and hosts how to handle alcohol safety and liability concerns.
ServSafe Alcohol is a branch of ServSafe that was developed by the National Restaurant Association (NRA) and other experts who are experienced in the risks that come with serving alcohol. They're also responsible for staying on top of the ever-changing alcohol regulations in each state in order to help your employees serve alcohol responsibly. Becoming ServSafe Alcohol certified involves reading a variety of documents and taking exams.
Training for Intervention ProcedureS, or TIPS is a global leader in education and training for the responsible sale, service, and consumption of alcohol. Their goal is to help service industry employees prevent drunk driving, underage drinking, and intoxication in order to keep staff and patrons safe. Like ServSafe Alcohol, becoming TIPS certified involves reading and taking exams.
Additionally, some states have liquor control boards that offer initiatives that teach service industry staff to identify signs of intoxication, detect fake identification, and handle other alcohol safety-related issues.
Hire a Bartender Who Knows How to Be a Salesperson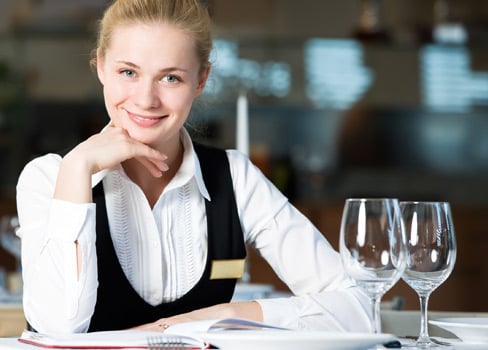 One other trait you should look for when hiring a bartender is the ability to upsell. Upselling involves the following three factors:
Being descriptive: Use appealing adjectives like "refreshing," "delicious," and "flavorful" to describe ingredients to patrons.
Being assumptive: Don't ask customers if they want to order another drink. Instead, assume they do and offer it to them preemptively.
Being suggestive: Offer guests additional items without them having to ask.
Your bartender should be knowledgeable regarding both top shelf and rail liquor brands and should always suggest that guests purchase more high-quality (and expensive) liquors. However, they shouldn't be too pushy. For example, they can say, "We have Tanqueray, if you'd like," when a customer orders a gin and tonic, or "Do you have a vodka preference? We have Grey Goose," when they order a vodka martini.
Additionally, make sure your bartenders are talking to guests about their preferences if customers aren't quite sure what they want to drink. Bartenders should be able to expertly recommend cocktails, wine, or beer based upon what your patrons already know they enjoy. Offering this level of personalized service goes a long way toward making your guests feel welcome and also creates a great first impression.
Hire a Bar Back to Help Your Bartender
Finally, consider hiring a bar back to assist your bartender(s). These employees perform the grunt work that accompanies bartending, since your bartender won't have time for these tasks during busy shifts. Your bar back's pre-shift responsibilities may include any or all of the following:
Putting away any liquor, beer, or wine deliveries
Stocking bar stations with coasters, straws, and napkins
Prepping mixers for service
Prepping garnishes for service
During a shift, your bar back should expect to be responsible for the following tasks:
Cleaning and refilling glassware
Changing beer kegs
Bussing the bar
Restocking liquor, wine, and beer bottles and cans
Restocking syrups, mixers, and garnishes
After each shift, your bar back may also help your bartender break down and close your bar. Bar backs usually receive a portion of the bartender's tips along with their wages, but you'll want to work out those details before making the hire.
Whether you run a nightclub, bar, restaurant, or catering company, hiring a bar back to assist your bartender is an excellent choice that will help you speed up service and make more money.
How to Hire a Bartender for a Catered Event
While hiring a bartender for a catered event shares many of the same steps required when hiring a permanent bartender for a business, there are also a host of unique factors to be aware of. Keep reading to learn about the specific steps you should follow when hiring a bartender for a party or wedding.
If you're planning a catered event and intend on serving alcohol at a venue that doesn't have a bar, you'll need to hire a professional bartender. Here are a few of the most important boxes to check off as you look for the right bartender.
Before Hiring a Bartender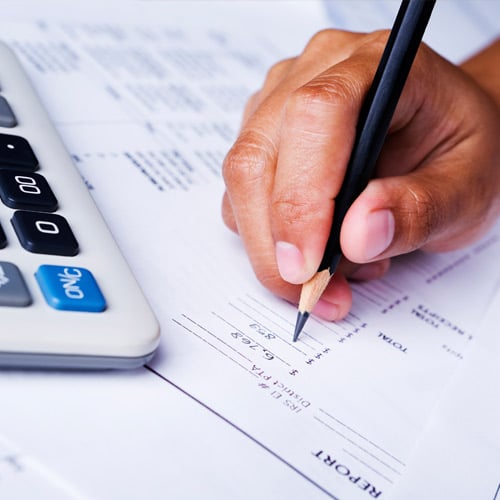 Be sure to address the following before hiring a bartender:
Start by determining how many bartenders you'll need. Most professionals recommend hiring one bartender for every 50 guests. Additionally, you should decide whether you need to hire a bar back or two.
Determine whether your venue only allows you to serve beer and wine or if they'll also permit you to serve liquor.
Take care of purchasing insurance. Most venues use something called Host Liquor Liability Insurance and will require around one million dollars of insurance, depending upon the size of the venue and the number of guests in attendance. Look for insurance costs to run you a few hundred dollars.

When Interviewing Potential Bartenders

Ask potential bartenders these questions as you interview them:

Are you licensed by the state? (This is only necessary for parties held at public venues).
Do you have any safety certifications (such as TIPS or ServSafe Alcohol)?
How much experience do you have making complicated cocktails?
What are your rates? (If the bartender will play an involved role in planning the alcohol side of the event, you should expect to pay more than if they're only showing up the day of the event and serving drinks).
After Hiring a Bartender
Don't forget to take care of the following items after hiring a bartender:
Ask the bartender to create a detailed list of what you'll need to purchase, including alcohol, ice, garnishes, and disposables.
Discuss how you'd like to handle alcohol service with the bartender if children and teenagers will be attending the event. One way to manage this is to tell the bartender to card anyone who looks under 30.
Discuss the dress code and what you expect the bartender to wear during the party.
Most importantly, make sure all of the details of your agreement are also documented in the form of a legally binding written contract.
Whether you're hiring a bartender for your sports bar, upscale bistro, or country club, there are a number of important factors to consider. Similarly, hiring a bartender for a catered event involves several key steps in order to help your special day go smoothly. The right bartender perfectly blends skills, personality, and salesmanship, so it's crucial that you choose wisely. Doing so will not only draw more new customers to your bar and keep regulars coming back, but it can also increase your overall sales figures and help you grow your business.