How to Become a Certified Cicerone®
Over the past 30 years, the number of breweries in the United States has grown from a depressing 89 prior to 1980 to over 2,800 today. At least 98% of today's operating breweries are classified as craft brewers. With a 14.3% dollar share of the total U.S. beer market, that's an estimated $14.3 billion, it's safe to say that craft beers are a rapidly growing segment of the beverage service industry.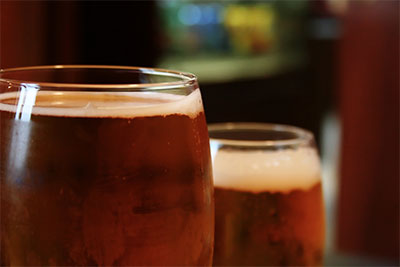 Along with the explosion of craft beer and changing American taste buds comes the need for educated, knowledgeable beer service professionals who not only have a grasp of the 140 + beer styles, but who also understand how to serve, store, brew, and pair those various beer types.
For years, people with this kind of expert knowledge were referred to as beer sommeliers. Like their wine counterparts, this title could be self-adopted with nothing to prove those skills except their word and work. Fortunately, just as we now have sommelier certifying agencies to test and license experts in wine knowledge and service, there is also one certifying organization for beer experts: the Cicerone® Certification Program.

Certification Level
Level I: Certified Beer Server
Level II: Certified Cicerone®
Level III: Master Cicerone®
Prerequisites
None

21 years or older
Passed the certified beer server exam

21 years or older
Passed the Certified Cicerone® Exam
2 years experience selling, serving, or managing beer service
3 recommendations from different brewers, wholesalers, or retailers can substitue for experience

Exam Format:

Online only
60 multiple choice questions
75% required passing grade
Must pass quiz about Cicerone® program
2 attempts per payment

In-person only
Written exam with short answer and essay questions
Tasting and demonstration component
80% required passing grade for written portion, 70% for tasting portion

In-person only
2-Day exam with multiple written, oral, and tasting components
85% overall grade required to pass

Cost:
United States: $69
International: $79
Initial: $345
Retake written: $150
Retake tasting: $75
Initial: $695
Retake: 80% of current exam price
How to Take:
Register online and purchase the exam from the "My Account" page

Register online and email Cicerone® certification program for exam schedule details
Exams are held every 6 to 12 months, limited to 12 people on a first come, first served basis

Things to Know / Syllabus:

Thorough knowledge of beer storage and service as well as basic knowledge of brewing processes and ingredients
See Certified Beer Server Syllabus for specific information

Extensive knowledge of beer storage, service, and styles as well as relative knowledge of beer history
Must identify flawed beers and appropriate beer pairings
See Certified Cicerone® Syllabus for specific information


Ways to Prepare:
Whether you're studying for a Cicerone® certification or wondering how to become Cicerone® Certified Beer Server, there is undoubtedly a huge amount of information to absorb and put to use. Thankfully, the Cicerone® Certification Program has plenty of tools and resources you can take advantage of or purchase to help get you ready for exam day.
Beginners can make preparing for their Certified Beer Server exam much easier by taking the BeerSavvy™ optional paid course prior to taking their certified beer server exam or their certified Cicerone® exam. This eLearning program teaches you to compare beer styles and can be purchased along with your beer server certification exam.
The Cicerone® Certification Program also offers a large compilation of free study links to help you learn more about beer service. For the Master Cicerone® exam, they suggest the following in addition to studying their free resources:
Tasting a Wide Range of Beer Styles
Practice Recognizing Off-Flavors using off-flavor kits and training
Travel to Beer Producing Areas (Particularly in Europe)
Brewing Alone or With Partners
Knowledge of the Proper Beer Glass Types for Serving
Practice with Daily Beer / Food Pairing


Corporate Program:
The Cicerone® Certification Program offers discounted group exam rates for companies who sell and serve beer. Businesses can take advantage of individual training for staff or on-site training by a Cicerone® representative. Your employees then take their Certified Beer Server exams individually online. This is a great option for brewpubs or any restaurant, brewery, or foodservice establishment that deals with the handling, manufacture, or serving of beer.