How to Obtain a Liquor License
Are you interested in obtaining a liquor license for your new bar, restaurant, or nightclub? Liquor laws vary by state and are determined by local agencies, so it's important to be well-informed before beginning the process of applying for a license. If you're interested in learning more about how to get a liquor license for your establishment, keep reading!
1. Determine Your State's Alcohol Laws
Because each state has their own specific rules regarding the distribution, sale, and consumption of alcohol, the first step in getting a liquor license is determining your state's alcohol laws. Every state has their own Alcoholic Beverage Control (ABC) agency, which is the governing body that makes any and all rules pertaining to alcohol. Additionally, many counties and towns have their own standards and requirements that accompany more general state laws.
What Do Liquor License Laws Usually Regulate?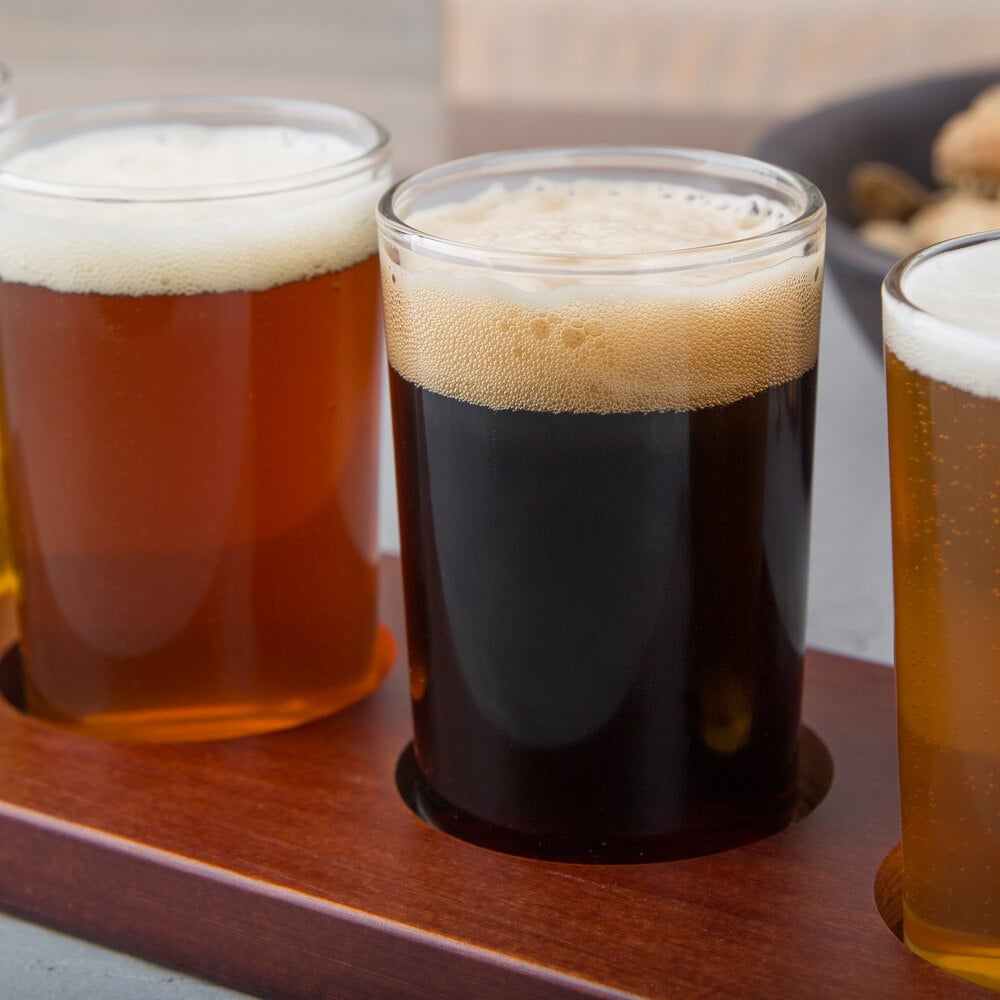 To whom alcohol can be sold
When businesses are permitted to sell alcohol
Types of alcohol that can be sold
Which containers alcohol can be served in and how much can be sold at one time
Where and when alcohol can be served or sold to go
Whether businesses are permitted to manufacture, distribute, and sell alcohol (or any combination of the three)
How much alcohol costs
Liquor license fees and quotas
Liquor license laws may also stipulate that:
Wholesale beer, wine, and liquor vendors may not sell to establishments without a valid liquor license
No discounts on liquor are permitted (such as happy hours or 2-for-1 specials)
Unfinished bottles of wine may not be taken home
Customers be limited to 1 drink only
Insurance companies will not cover claims related to alcohol if a business doesn't have a valid liquor license
Is Your Area Zoned to Sell Alcohol?
While the majority of states and counties in the United States are zoned to sell alcohol, there are also plenty that aren't. In states like Kansas, Oklahoma, Texas, Arkansas, Mississippi, Tennessee, and Kentucky, there are dry counties, which are areas that prohibit the sale of alcohol. On the other hand, states like North Carolina, Ohio, Michigan, and Pennsylvania have "mixed" counties that moderate the sale of alcohol but not its on-premise consumption. So, you'll want to ensure your local township or county is zoned for the sale of alcohol in the first place.
2. Figure Out if You Live in a Liquor License Quota State
While some states offer an unlimited number of liquor licenses, others have specific quotas set for the number of licenses they'll issue. As of 2014, the following states are considered "quota" states: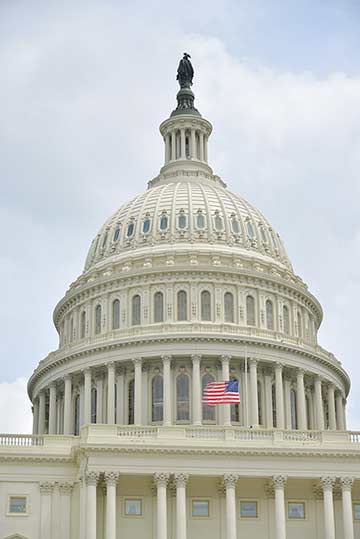 Alaska
Arizona
California
Florida
Idaho
Kentucky
Massachusetts
Michigan
Minnesota
Montana
New Jersey
New Mexico
Ohio
Pennsylvania
South Dakota
Utah
Washington
Some neighborhoods in Washington, D.C.
Why Do Liquor License Quotas Exist?
In the majority of states with quotas, the specific locality's population determines the number of licenses available. So, as an area gains more residents, the amount of new licenses that can be issued increases. These quota figures vary across states. For example, in New Jersey, there can be 1 new license per 3,000 individuals, Massachusetts offers 1 new license per 2,000 residents, and Utah is the strictest state in the country with only 1 new license per 5,000 people.
In the other 33 non-quota states, liquor licenses cost only a few hundred dollars. In quota states, however, restaurants and bars can pay up to $300,000 for a new license. Quota laws were created in the aftermath of the 21st Amendment, which repealed Prohibition. Politicians were concerned about the consumption of alcohol and felt drinking and the perceived ills that accompanied it would run rampant if liquor went unregulated.
Interestingly, establishments in quota states that already have licenses often resist efforts to raise the number of licenses permitted or the elimination of quotas because it would increase the number of bars and restaurants they'd be in competition with.
3. Find Out if Your State Requires a Specific Class of Liquor License
There is no one-size-fits-all liquor license, and some states may require more specific licenses than others. To start, you'll want to figure out whether you need an on-license or off-license. If you'll be selling alcohol to be consumed on the premises (i.e. bars, nightclubs, and restaurants), you'll need an on-license. On the other hand, bottle shops, liquor stores, and other retail locations where alcohol is sold but will be consumed off the premises need an off-license.
What Are the Different Classes of Liquor Licenses?
Not all states require specific classes of licenses, but some do. Here are the main ones: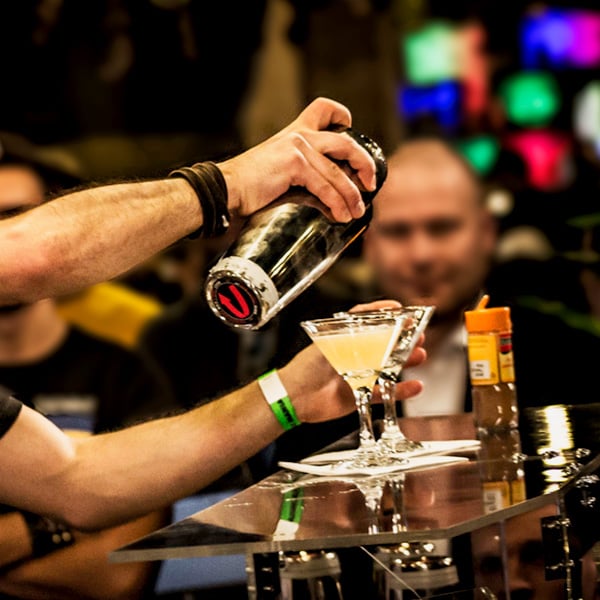 Arts licenses are designed for places like theaters and art galleries and usually stipulate that these establishments can only sell alcohol 15 days out of the year.
Beer and wine licenses are sometimes given to smaller businesses that only sell beer and wine.
Brewpub licenses may be necessary for establishments that plan to make their own beer or wine. Depending on your state, you may be issued an alternating premises license, which requires you to make alcohol at certain times and serve it at other times.
Club licenses allow private social clubs to serve alcohol to their members. While some states only permit the service of beer and wine, others allow clubs to also serve liquor.
Delivery licenses allow companies to deliver sealed containers of alcohol to customers.
Eating place licenses are given to carryout businesses like delis that serve food, but also sell small amounts of take-out beer. These licenses usually restrict the amount of alcohol that may be sold to one customer.
Hotel licenses are issued to hotels with bars and restaurants that serve alcohol.
Restaurant licenses are also referred to as "all-liquor licenses" and allow a business to serve any kind of alcohol. However, some states do require that only around 40% of the establishment's total earnings may come from the sale of alcohol.
Retail licenses are issued to grocery stores, convenience stores, liquor stores, and any other retail establishments that sell alcohol.
Tavern licenses are required if a business serves food but makes at least 50% of their total sales from alcohol.
BYOB (bring your own bottle) restaurants, wholesalers, and bed and breakfasts may also have to be licensed, although this process varies by state.
4. How to File a Liquor License Application
Once you've researched the liquor laws and regulations in your area, you're ready to apply for your liquor license. To apply, you'll need to contact your state's ABC agency and find the necessary paperwork. Because the regulations vary greatly by location, you may also want to ask your local agency these questions:
What kind of license(s) do you need?
How much should you expect to pay for your license(s)?
Are there any available licenses in your county or town (if you live in a quota state)?
Are there any establishments in your area looking to sell their license (if you live in a quota state)?
Over-preparing for your liquor license application is practically impossible, so it's wise to have everything you'll need ready to go before you apply to get your liquor license.
What Documents Do You Need to Apply for a Liquor License?
While the information and documentation you'll need before you file your application varies by state and locale, here are the most important documents to have and where to obtain them: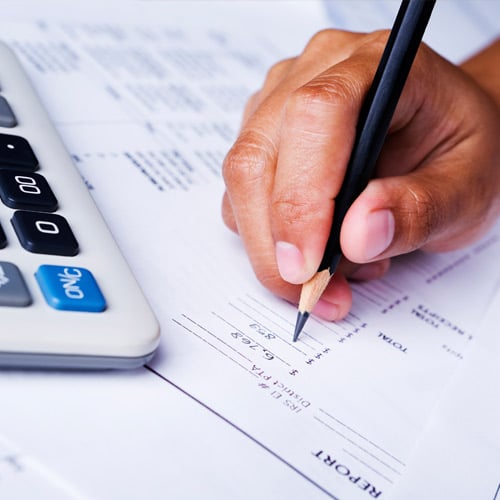 Employer ID number from the IRS
Zoning permit from your local zoning commission
Business license from your local government
Sales tax permit from your state's website
Alcohol tax permit from your state's business taxation department
Food handler's permit (if applicable) from your state health commission
Building permit from your local zoning commission
Signage permit from your local zoning commission
Health permit from your state health commission
Music license (if you'll be playing copyrighted music) from online licensing companies
Make sure you've paid any delinquent taxes or outstanding fees before applying for your liquor license. Failure to do so can negatively impact your chances of obtaining a license.
What Other Documents Should You Have Ready When You Apply for a Liquor License?
In addition to the documents mentioned above, you may need to provide:
Photos of your building's exterior
A floor plan of your building's interior
Your proposed food menu
A copy of your building title
Your code compliance certificate
Your certificate of incorporation
Your company constitution
Your partnership agreement (if applicable)
Details regarding your age and business experience
Of course, you'll also need to determine whether you'll be selling alcohol on or off the premises, the percentage of total income you expect to earn from the sale of alcohol, and information on the type(s) of alcohol you'll be serving. Additionally, your state may dictate that servers and bartenders must take training courses before your license will be issued.
5. How Much Does a Liquor License Cost?
Because costs and fees vary from state to state, there's really no way to accurately determine what it will cost to obtain a liquor license until you talk to your ABC agency. Keep in mind that in some areas, you might need a liquor license for all four levels of government - federal, state, county, and local, which will obviously incur extra costs.
Do You Live in an Alcohol Control State?
In control states, state governments have a monopoly on the sale of alcohol through privatization. Accordingly, liquor (and sometimes wine) can only be sold at state-run stores, rather than at independently owned and operated businesses. This leads to increased revenue for state governments, which is usually the driving force behind privatization.
For example, Utah's state government collects around $140 million in profits and taxes annually from their privatized wine and spirits stores.
The following states prohibit the sale of liquor in private stores:
Alabama
Idaho
New Hampshire
North Carolina
Pennsylvania
Utah
Virginia
Washington
Additionally, these states permit the sale of liquor in privately owned stores but still set minimum prices and determine product selection for distributors and wholesalers:
Iowa
Maine
Michigan
Mississippi
Montana
Ohio
Oregon
Vermont
Wyoming
West Virginia
6. Filing Your Application for a Liquor License
Once you've gathered all of the necessary materials, you're ready to file your application for a liquor license. In most areas, you simply visit your state government's website, print the application form(s), fill them out, and then mail them in. Typically, you'll also have to pay a non-refundable $50-$100 processing fee. Depending upon the state you live in, you may even be subject to a background check and/or fingerprinting.
Will You Need to Defend Your Liquor License Application?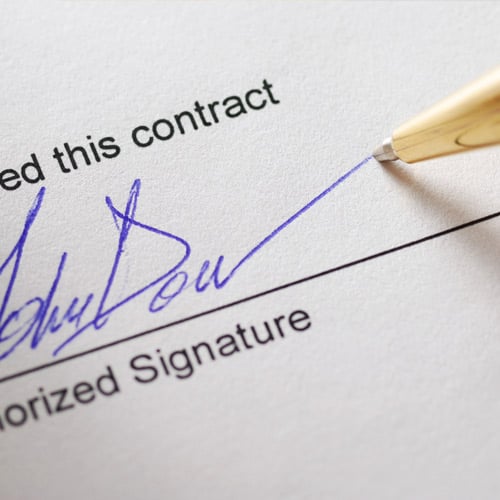 Once you've submitted your application for a liquor license, a notice will be posted at your business that lists your name, the kind of license you're applying for, and what you'll be selling. During the time period when this notice is posted, anyone from your local community may contest your application. If this occurs, you may be required to defend your proposal at a public hearing before the decision on whether you'll receive a liquor license is made. If no objections are presented, your local government will review your application and (hopefully) grant you your liquor license.
How Do You Avoid Losing Your Liquor License?
Once you've obtained a liquor license for your business, you'll need to maintain it. Most states require you to renew your license every 1-3 years (depending on local laws), which also involves paying a renewal fee. If you're in good standing with your local ABC agency, though, you may be entitled to a reduced fee.
However, your liquor license can be revoked at any time if you violate the terms established by your state's ABC agency. Common violations include:
Selling alcohol to a minor
Over-serving patrons
Allowing employees to drink to excess on the premises after their shift
More State-Specific Information on Getting a Liquor License
The following table lists all 50 states and the District of Columbia and the website for each state's ABC agency:
While obtaining a liquor license may seem complicated, thorough preparation and knowledge will put you well on your way to selling alcohol at your business. Offering beer, wine, and liquor will help you increase your establishment's profits with very little extra effort and can also help turn your restaurant into a neighborhood hangout. Whether you own a restaurant, bottle shop, or grocery store, obtaining a liquor license is a smart choice.