WebstaurantStore / Food Service Resources / Blog
December 2017 WebstaurantStore Coupon Code Update
Great Specials for Winter with our December Coupon Code!
Holiday party season is here and our December Coupon Code features several items from Core Dinnerware and Glassware, including champagne glasses, to help you get through the season profitably. To help you start your next year right, we also have some great supplies and light equipment for sale, including the new Vigor steamtable pans. Vigor steam table pans offer the same heavy gauge of stainless steel as the big name steam table pans for at a much better price. Now that the two biggest sellers are on sale, it's the perfect time to try them out. Have a happy and safe holiday season!
Sign up to see these and

100s more items
Use Coupon Code: DECSAVE
Like us on Facebook!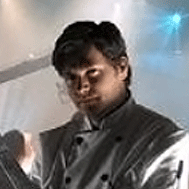 Posted in:
Product Spotlights
| By Steven Ziegler