WebstaurantStore / Food Service Resources / Blog
March 2018 WebstaurantStore Coupon Code Update
You're in Luck with These Great Deals for March!
You're in luck! Whether you are looking to replace kitchen tools, refresh your tabletop, or get ready for Spring cleaning, we have items on sale this month to help you out! If you are looking to indulge your customers (and maybe yourself), be sure to check out the big tubs of Nutella we're offering at a special price in March. If you aren't already signed up for our email flyers, be sure to sign up below and get even more sale items direct to your inbox. Also below is a link to sign up for our Plus program, where you can get a free month of free shipping on the vast majority of our items!
Sign up to see these and

100s more items
Like us on Facebook!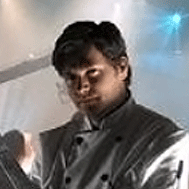 Posted in:
Product Spotlights
| By Steven Ziegler