Restaurant Management: How to Start a Restaurant
Ever dreamed of opening a restaurant, but unsure of where to start? Opening and managing a restaurant can be a daunting task! But with a clear cut menu, theme, marketing, and management plan, you can turn that vision into a reality. Our eight step guide provides tips and resources to help you open and operate a new restaurant. It includes handy hints compiled from industry professionals, the U.S. Small Business Administration (SBA), National Restaurant Association (NRA), and reputable publication The Restaurant, From Concept to Operation.
1. Build Your Menu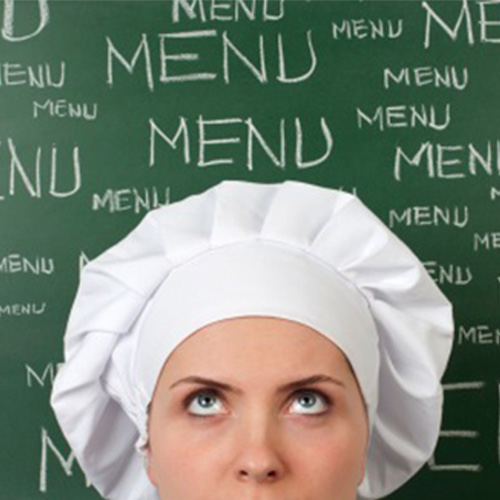 First and foremost, map out your menu! The menu is the most crucial part of your restaurant concept. Your restaurant cuisine will determine the equipment you buy, the crowd you are targeting, the staff you hire, and many other aspects of restaurant management. By creating your menu, you'll help establish these keystones for your business:
The demographic you are interested in serving
Capability of cooks and staff
Equipment capacity and layout
Availability of menu ingredients
Pricing strategy


2. Choose a Theme and Own It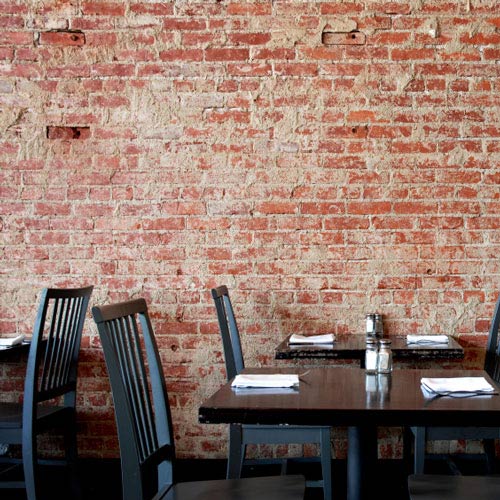 Now that you've established your entrees, it's time to choose a restaurant theme and own it! Visualize the type of space you'd like to create before you choose a color scheme, logo, and other marketing insignia.
Use lighting, color, and furnishing to set your stage. For an intimate dining experience, use dark colors to make a space seem smaller and choose comfortable seating to be more inviting. For a quick service atmosphere, use bold colors, bright lights, and hard seats to ensure that diners move on after 20 minutes. And don't forget staff apparel! Whether you own a tropical themed restaurant or operate a 5 star establishment, your staff should emphasize that theme (Hawaiian shirts and pressed white aprons, respectively).
For branding appeal, it is essential to create a restaurant logo. This will serve as your restaurant emblem and appear on your menu cover, marketing and press material, storefront and outdoor décor likeumbrellas, take out containers, and customizable items such as glassware. Further promote your logo with more customizable restaurant supplies. Remember that color is a mark of recognition, so choose your logo hues wisely.
3. Establish Equipment Layout
You've established your meals and restaurant theme. Now it's time to think about equipment installation, and how it can meet the goals set forth in your menu and theme. Your goal is to create a systematic flow from front of house to back, from the receiving hostess all the way back to the kitchen. When it comes to installation, think about the frequency in which you'll use equipment in order to avoid overuse. For instance, do you plan to feature many broiled items? Too many broiled products will slow down service if the broiler can't handle them. Considering planning appetizers that don't require stove tops and grills to avoid conflicts with main entrée prep.
Be aware of restaurant layout snafu's that can delay installation.
Common culprits include:
Utility specifications for electric and gas equipment
Water connection, water pressure, and drain requirements
Hood depth requirements
Mounting surfaces
Building access
For a detailed list, view our Equipment Installation Checklist.
4. Obtain a Loan and Acquire Capital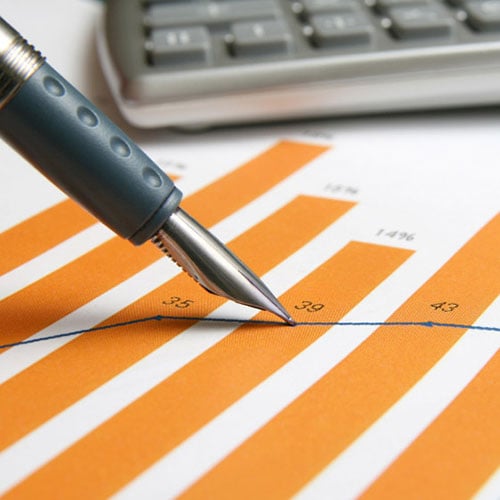 Financial planning is one of the most challenging aspects of restaurant management. Before you seek out a loan or other means of obtaining capital, ask yourself: How much money do I have? How much money is needed to get the restaurant up and running? How much money will it take to stay in business? Plan to have at least 6 to 12 months of payroll bank available before opening. This is where many restaurants fail.
Decide if you will buy, build, or lease space, and know the pros and cons. Keep in mind that building is the most time consuming, as you must arrange for financing, employ an architect, purchase land, and get approvals
Seek your licensing and approvals before applying for a loan. And be sure to speak to the SBA, who can vouch for your loan application if you meet the criteria on their Loan Application Checklist.
5. Find a Reliable Supplier
You've envisioned your restaurant layout - now it's time to purchase the supplies. A constant, reliable source of supply at a reasonable price must be established and maintained to ensure restaurant success. Wholesale suppliers like us offer high-quality equipment, next day shipping and reliable customer service for your restaurant supply needs. There are two elements of supply you want to think about: Ingredients and Equipment.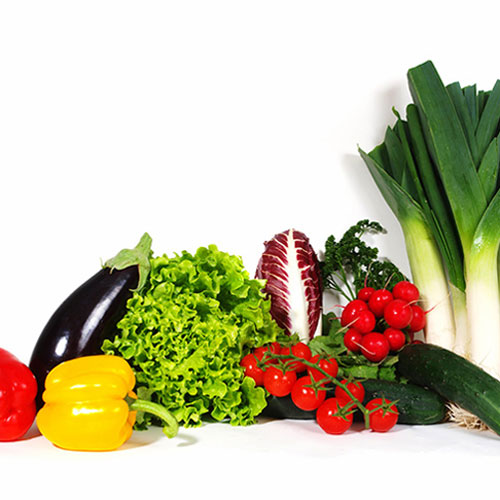 Ingredients:
Assess your ingredients and their uses - are you buying products that can only be used for one signature dish? Consider choosing multi-faceted ingredients, and buying in bulk at wholesale prices to save money. Consider a seasonal, or even daily, menu to avoid drastic price increases for out of season items. Check out this interactive Regional Guide to Fresh Produce to see what's in season in your state.
Equipment:
The SBA suggests choosing a reputable wholesale supplier and doing your research before choosing. While it's tempting to buy used equipment to save money, new machines that come with a clear warranty are your safest bet in the event of equipment malfunctions. And in the event that you need to quickly replace or restock an item, be aware of industry terms and shipping policies. Lastly, choose a supplier with reliable customer service that aligns with your time zone.
6. Hire the Right Staff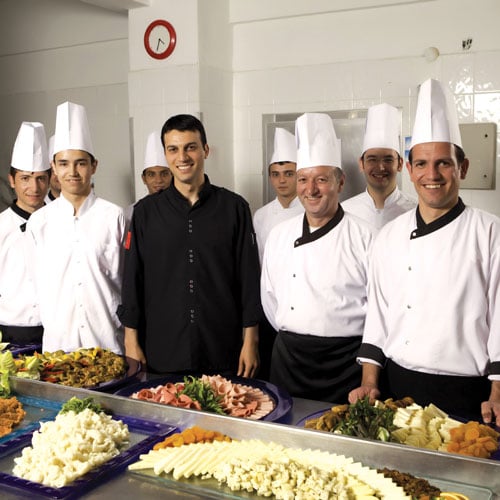 Consider all roles that need to be filled at your restaurant before hiring staff. This includes human resources management and supervisors; food and beverage purchasing; receiving and storing products; food preparation; foodservice; food cleaning and dishwashing; marketing and sales; public relations; accounting and auditing; and bar services.
Investing time and training into the right staff can spare you the headache of constant rehires. The SBA outlines crucial issues to think about prior to hiring, including a realistic checklist of anticipated costs and overheads (wages, insurance, recruitment costs, and more).
7. Be Mindful of Your Competition
Whether it be depressed economy, offbeat location, or the brand new burger joint across the street, you'll always be up against some obstacle prior to (and during) your restaurant's operation. This will call on you to get creative! If you can't compete with a neighboring restaurant's low prices, play a different angle: Family owned. Ingredients freshly grown. An exclusive, one of a kind dish. Live music.
Look to franchise restaurants to see how they navigated through economic depression while establishing a unique branding angle. Applebee's, for example, offers a 2 for $20 dinner menu, Pick N' Pair lunches, and half-priced appetizers after 9 p.m. Although their new campaign shifts away from nostalgia and focuses on fresh ingredients, their longstanding "Eatin' Good in the Neighborhood" and "Your Favorite Neighbor" slogans are reinforced by the local memorabilia and community specific murals found at each restaurant location.
8. Build Anticipation with Soft Openings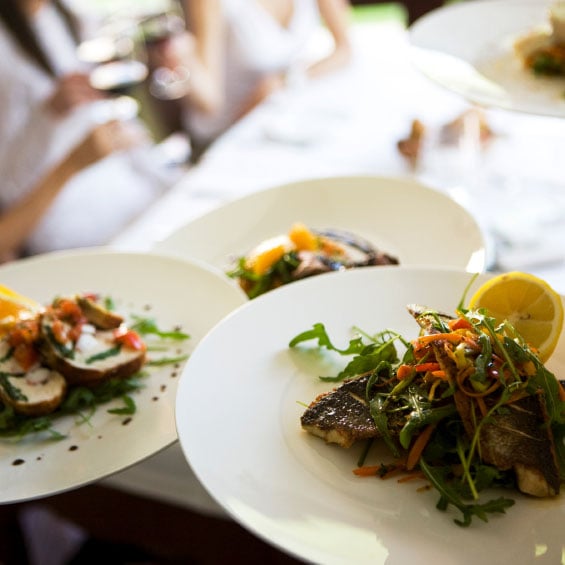 You've heard the old adage "Practice makes perfect." The same goes for restaurant openings! Consider hosting a soft opening for a limited number of people before opening your restaurant doors to the public. This "test run" strategy allows you to hone in on specific meal times to see where your staff could be more efficient. From private parties for friends and family to sneak peeks open to the public, there are several soft launch strategies. Here are a few popular ones:
Offer a "beta" menu that offers half of what is on your complete menu. It reduces stress on new staff, and encourages customers to come back to see the full menu reveal.
Don't operate all day. Consider offering just breakfast and lunch for 4 days, then dinner on the fifth.
Host a "sneak peek" happy hour with select menu items and signature drinks.
Hold a friends and family only opening with complementary dishes, with the intent of inviting them to help train your staff.
Hold a soft opening for neighboring homes and businesses. This will help you gain local fans, in hopes that they will return and suggest your restaurant to visiting friends and colleagues.