Permits and Licenses for Restaurants
Starting a restaurant takes more than just the startup cash. It even takes more than the location, staff, and menu. On top of all the other planning you have to do, you also have to acquire the restaurant licenses to operate where you want, which requires you work through federal, state, and local governments. Getting the writs and proofs you need for each restaurant license takes time, so it's important to start the process as early as possible. It's equally important to work closely with legal counsel who can help you get your restaurant permits step by step, particularly because that lawyer will be the one most familiar with how to get through all of the necessary hoops.
But for a quick run-down, it's easiest to work your way down from the top. Here is a brief explanation of what you can expect at each level of obtaining a business license.
Federal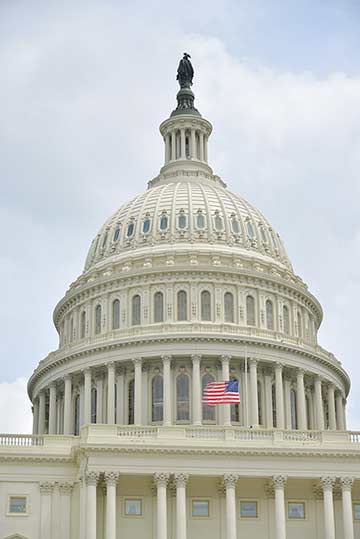 As you start your search for a restaurant permit, you have to make sure you're compliant with the laws from the head honchos. Every business must register with the federal government at some point to receive an employer identification number, which is essentially a social security number for your company. This number allows you to officially hire employees and have them on a legal payroll, among other business essentials. If you sell alcohol, you will also have to obtain a separate federal license before checking with your state or local standards.
Federal registration also sets you up for your regular rounds of taxes and other necessities that you have to fulfill with the United States government. Above all else, the simple task of this registration legitimizes your business so that you can legally grow your brand as you want. Failure to do so can result in penalties from multiple agencies, and your state can also issue penalties of its own. But no matter where you operate, the penalties for not registering are always worse than the time and energy it takes to just get a restaurant license in the first place.
Informative websites like the Small Business Administration, BusinessUSA, and other resources are a great way to get general information, especially if you're just starting. Your legal advisor can also take you through this information with more detail and accuracy, which is critical to your success.
State
To open up a restaurant, you'll also need restaurant permits and licenses at the state level. Your state will give you an employer identification number that is separate from your federal number, and it also helps legitimize your business's standing.
States issue licenses differently, although many states — like California and New York — have posted relevant information or even streamlined the application process on their websites. These are great places to start your research at this level before directly contacting your state government to get the process rolling.
Obtaining a restaurant license from a state can take a different amount of time depending on where you plan to operate. The state is also more likely to have a direct impact on your company as well, considering you'll have to abide by federal rules while also enforcing the extra rules your state may have. This can make state licenses somewhat tricky, but as long as you understand where your state's laws differ from the federal, your business will be in good shape.
Much like the federal level, it's best to start working on your state license as early as possible. And once you've done all you can for your state certification, it's time to move on to the next level.
Local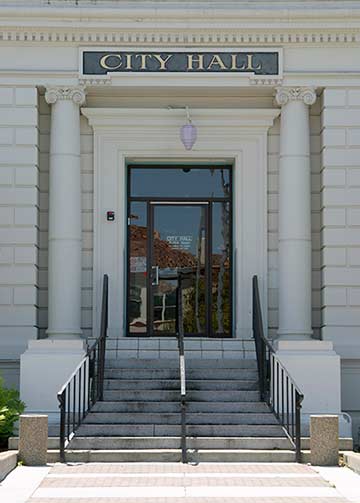 The license that you obtain to actually cook and serve food will commonly come from your county or local government. Requirements can vary widely from municipality to municipality, so the best tips and instructions you can get will be from either your legal counsel or the government itself. On top of their own standards, local municipalities have to abide by federal and state laws, which makes them the strictest of all the governing bodies that you must work through. They will also be the one that most often directly impacts your day-to-day business. In addition, your health inspections will be administered by professionals who are aware of local, state, and federal health codes, so making sure you're compliant with all of them — especially local — is integral to the future of your business.
With all of this in mind, your local municipality will also be the government with which you'll most want to be on good terms. Your local governing body must check on federal, state, and local requirements, meaning they'll be the people to contact you if an issue arises. Maintaining a friendly rapport can, at least, make things move more smoothly during inspections.
Keeping your mayor or city council on good terms isn't for any quid pro quo arrangements, though —it's so that you can comfortably contact them with any questions you have. Working with people who want to work with you is always easier than fighting for the information that you need. By keeping a positive relationship with your borough, it'll be easier and faster to work through issues or ideas you encounter, like growth and expansion, and they'll be more sympathetic to helping you with what you need. It's definitely not easy to work with bureaucracy all the time, but your relationship with your local government can make it much easier.
Conclusion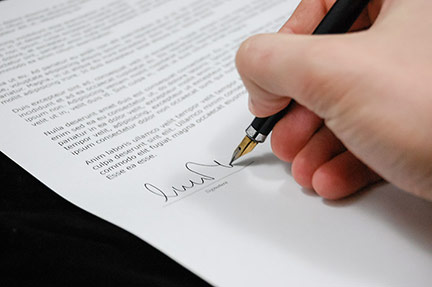 Whether you're starting a restaurant, buffet, or catering business, the restaurant permits and licenses you acquire are essential to your success. With penalties that can affect your bottom line or even close your doors, there's no reason not to actively pursue the proper restaurant licenses that will legitimize your foodservice business. If you keep up with federal, state, and local standards, you'll be in the perfect place to grow your business — and your profits — to the next level.