How To Host A Restaurant Soft Opening
You've heard the old saying Practice makes perfect. You wouldn't invite a full audience to a play without first holding a dress rehearsal, right? Well, the same goes for the restaurant industry. If you plan to open a new restaurant, consider hosting a series of soft openings, or soft launches, to give your staff (and kitchen equipment) a test run before officially opening your doors to the public. But before you host this restaurant dress rehearsal, there are few factors to consider. What type of audience will you invite - and how many will attend? Will you serve your whole menu? How many soft launch events should you host prior to opening?
To gain insight on how to host a successful test launch, we spoke with Kim Liedel, front of house manager at newly opened restaurant Aussie and the Fox, of Lancaster, PA. We even attended some of their soft openings to experience them firsthand. Now fully operational, this restaurant is approaching reservation-only status due to their popularity. Take a cue from the soft launch strategies they employed.
1. Offer Your Menu in Increments
First, Target a Time Span. Think of your soft opening strategy as a multi-course meal served over the span of several days. Aussie and the Fox began hosting sneak peeks of their menu two weeks prior to officially opening. Each soft opening was reserved for friends and family who received hand-delivered paper invitations and emails.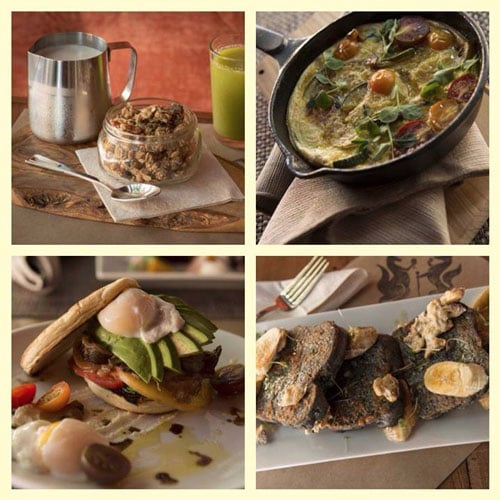 Spotlight a Section of Your Menu. While every restaurant varies, Aussie chose to serve a particular segment of their menu at each opening. The restaurant's first test course was a Sunday brunch. Later in the week, they held a breakfast (or brekkie, as the Aussies say) launch. This was followed by a lunch-only day. One week prior to opening, they opened their doors to the public for both breakfast and lunch served on the same day. Additionally, Aussie hosted three bar and late-night menu launches over the two week timespan (two were for friends and family only, and one was held specifically for downtown merchants). By the time the restaurant officially opened to the public on August 20, the staff already had experience serving crowds of more than 100.
Stand Out From the Start. To ensure that your restaurant stands out from day one, serve signature dishes that give guests something to talk about. Staying true to their mission to merge American fare with cuisine from down under, Aussie served emblematic entrees such as smoked trout pate, pineapple chutney-topped burgers, and cocktails like the Sydney Sunrise to give customers an early taste of their unique menu.
2. Select Your Guests
Invite Familiar Faces. You may be tempted to open your doors to the public right away. However, friends and family are much more forgiving in the event of rough patches during your initial opening. A crowd of familiar faces will give you constructive criticism, offering insight while being aware that this is in fact a test run. And by inviting people you know, it's easy to follow up with them for critiques. This allows you to assess your strengths and weaknesses to make those final tweaks before opening to the public.
Create Time Slots (but be flexible). In the particular case of Aussie's soft openings, the restaurant grouped invitees into specific time slots of 20 people per hour. Approximately 100 people were invited to each bar soft opening, and 60 to each meal. It's important to note, however, that the restaurant permitted walk-ins for breakfast and lunch when space allowed for it. By inviting people beforehand while still allotting space for more, you are able to gauge how you handle both the reservation and walk-in crowds. Liedel noted that Aussie saw an estimated 60 to 70 people for the breakfast and lunch openings, while the brunch and dinner launch drew a crowd of over 100.
Pick A Pricing Strategy. Restaurant pricing for a soft opening is very case to case. Some offer completely free food, a discounted menu, or a meal selection limited to just a few options. Aussie decided to take the plunge and reveal their full menu for each mealtime. Invited guests received all food at a 50% discount (not including alcohol). If you plan on charging full price, be sure to include freebies like complimentary cocktails as a thank you for guests' input.
3. Introduce Yourself to the Neighborhood
Meet Local Merchants. Located in center-city Lancaster, Aussie and the Fox is surrounded by already established cafes, bars, and boutique and specialty shops frequented by both locals and tourists. By holding a bar night specifically for local merchants, the restaurant extended a handshake to their neighbors. And in doing so, they just might have earned some regulars for upcoming happy hours, businesses lunches, and other meal slots.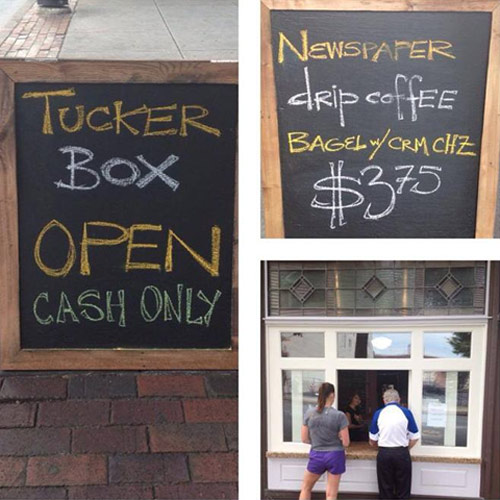 Showcase Your Business Before Opening. Extend your restaurant services prior to opening. This marketing tactic speaks volumes more than any flyer or social media posting. Aussie acted on this opportunity and opened The Tucker Box, a street side window operated right from their restaurant. This specialty coffee and pastry stand opened a month prior to the restaurant's grand opening, allowing Aussie to meet, greet, and rope in a few regulars before they even hosted a soft opening.
Consider operating your own grab-and-go stand prior to opening. If that option isn't available, seek out other local opportunities to grant a sneak peak at your food. A month prior to opening, Aussie served up wine, appetizers and desserts at a chamber orchestra event and hosted a table at the Lancaster Food & Spirit Festival. By announcing your restaurant's presence before officially opening your doors to the public, you'll build anticipation leading up to your grand reveal. What better way to do so than with a live showcase of your menu?