WebstaurantStore / Food Service Resources / Blog
Top Foodservice Trends of 2017
Just like in any art form, trends in the culinary world are constantly shifting to reflect the ever-changing interests and needs of people. Keeping up with these trends is important to restaurant owners, chefs, and really anyone working in the foodservice industry.
Each year, we attend trade shows like NAFEM and NRA to stay up to date on the most recent emerging foodservice trends. These shows offer a great opportunity to exchange ideas with other people in the industry and help us stay abreast of any new information that might inform our decisions as we move forward. This year, we learned about everything from remote-controlled ovens to cooking with fire. After finding out about all the forecasted developments in restaurant equipment, service, food, and even technology, we look forward to a 2017 filled with delicious cuisines and intelligent innovations!
Restaurant Equipment Trends
With constantly changing technology and food trends, it makes sense that the equipment used would change, too. We've made a list of what experts think will be in every chef's kitchen in 2017.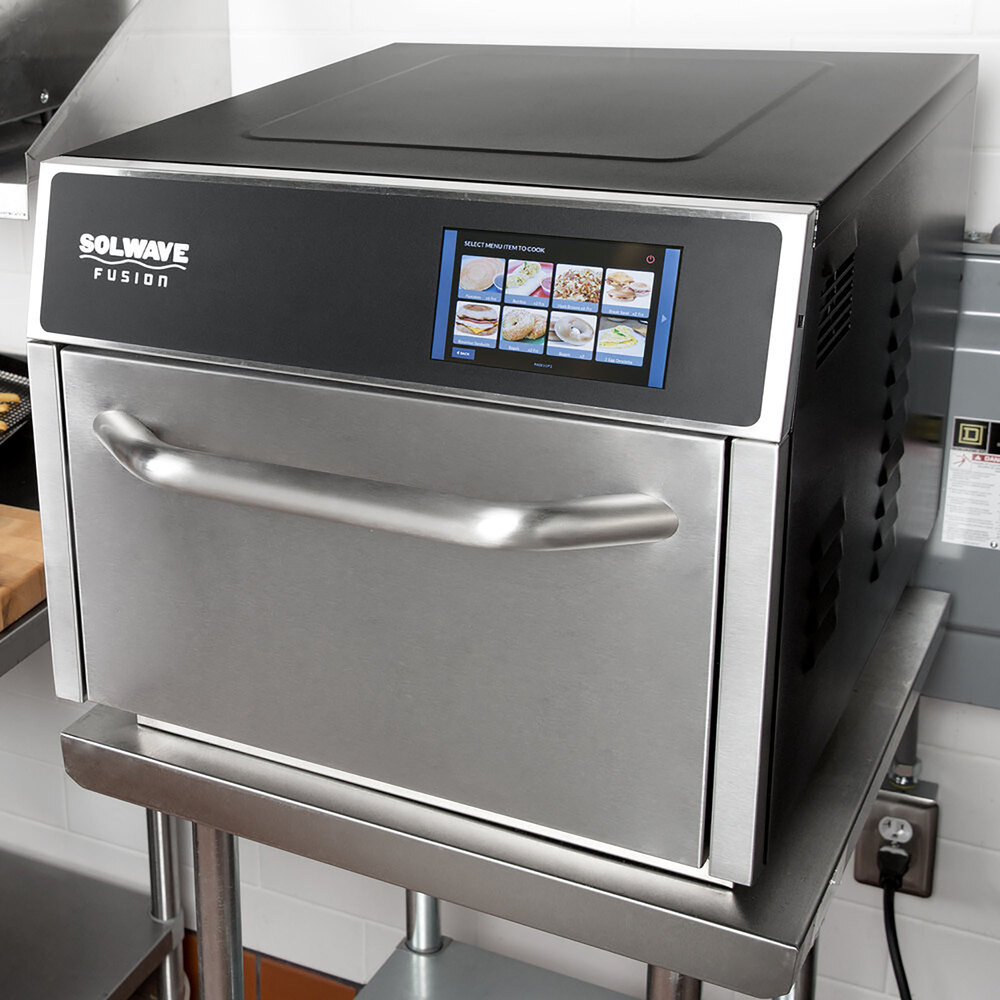 New designs
With open kitchens and front-of-house prep becoming more popular, you'll see a lot of visually appealing equipment showing up. This includes ovens and fryers in bright colors as well as sleek touchscreens replacing knobs and buttons.
Multi-Functional
Since restaurant kitchen space is always at a premium, more and more places will be adopting equipment that can perform multiple functions. This includes combi and rapid cook ovens, which combine multiple cooking methods to prepare different types of food.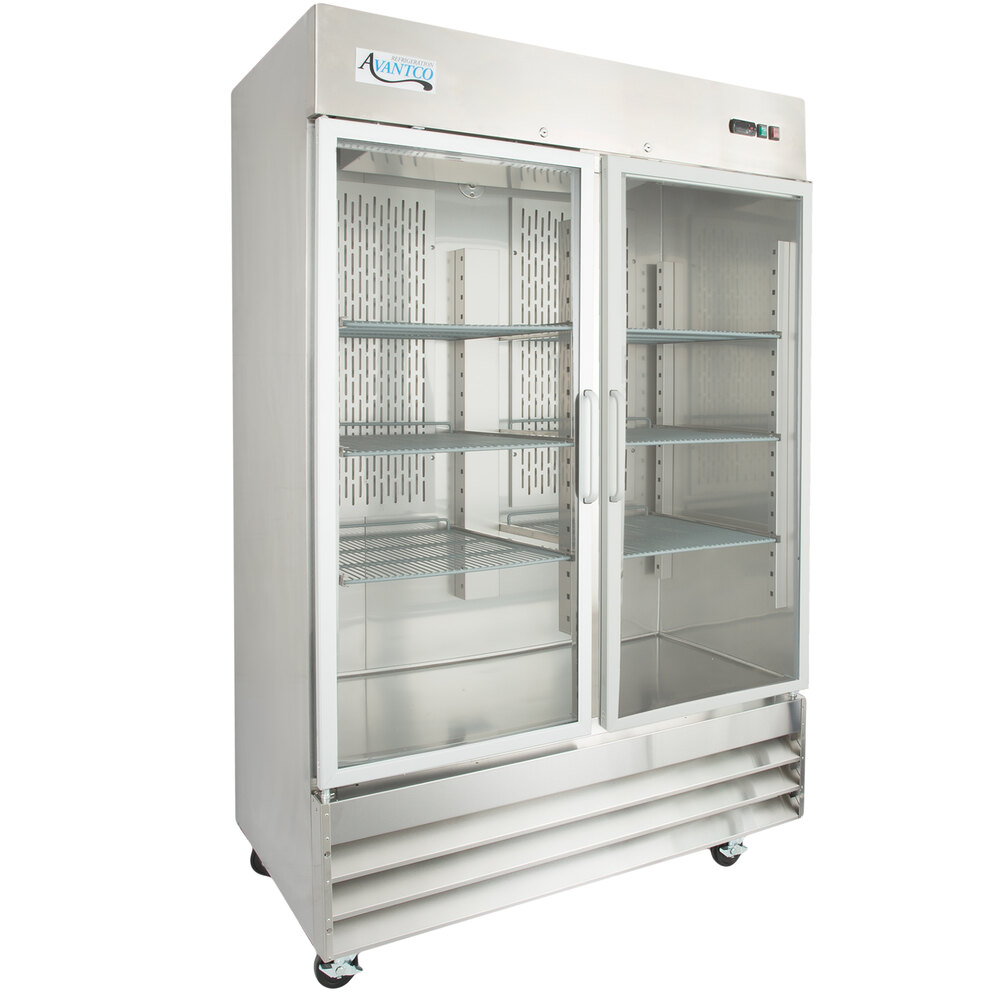 Refrigerant regulations
In 2015, the EPA released a new program dealing with residential and commercial refrigerant standards. This year, we'll see more establishments replacing their old units to comply with these standards.
Old-Fashioned Servingware
Front-of-house servingware that reminds us of years gone by is growing in popularity. This includes everything from rustic hand-thrown pottery dishes to enamel-plated servingware that looks like it came from retro kitchens.
Paella pans
Paella pans are everywhere this year. These large, flat pans can be used as oven-to-table cookware for family-sized, sharable portions of appetizers, dips, and even entrees.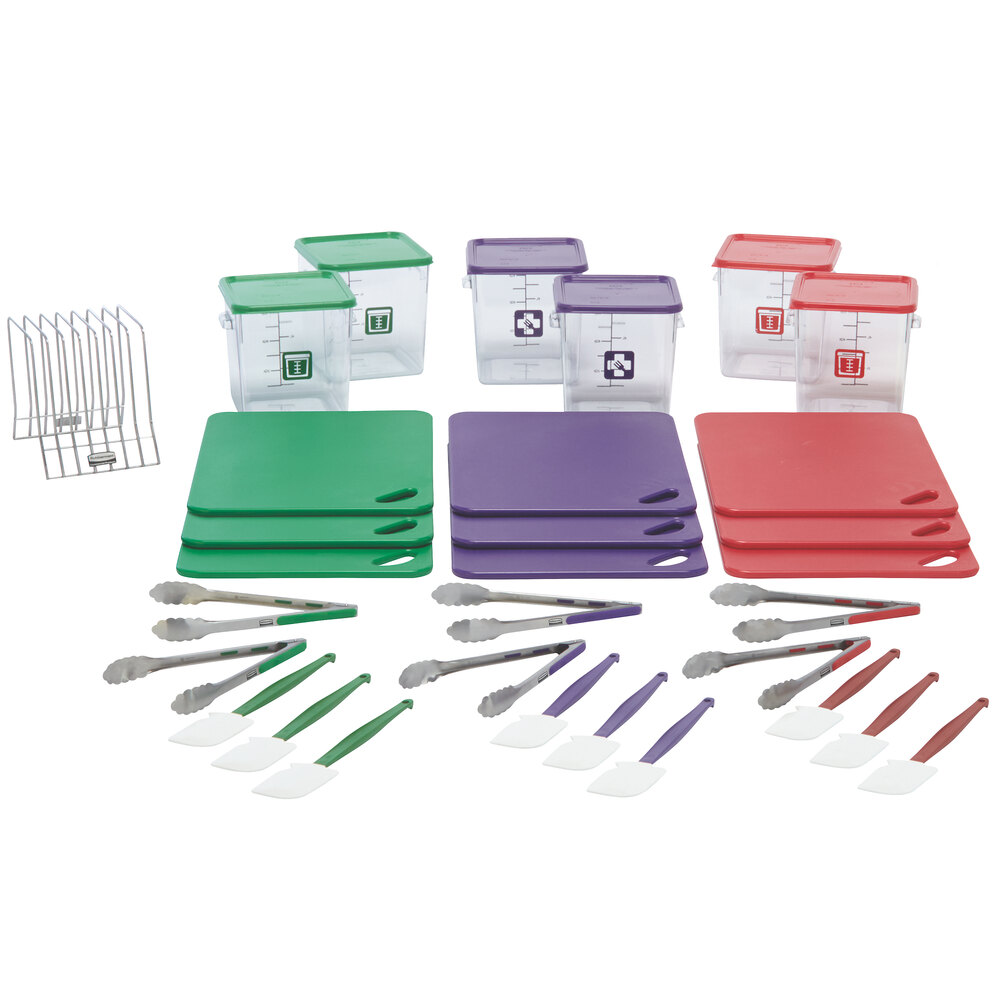 Color Coding
While color coding has always been used with knives and cutting boards to avoid cross-contamination, that system is now featured in more prep and front-of-house tasks. Expect to see color-coded tongs, scoops, measuring cups, and other similar items.
Service Trends
From the way food is prepared to the look of the building, there are a lot of ways the foodservice industry can change. So, here are the overall trends in the industry that we'll be seeing in the coming year.
Open kitchens
Modern diners want to know what they're getting when they eat out. More restaurants will be breaking down the walls between their front- and back-of-house areas to show off their kitchens. This includes fine dining as well as fast casual restaurants.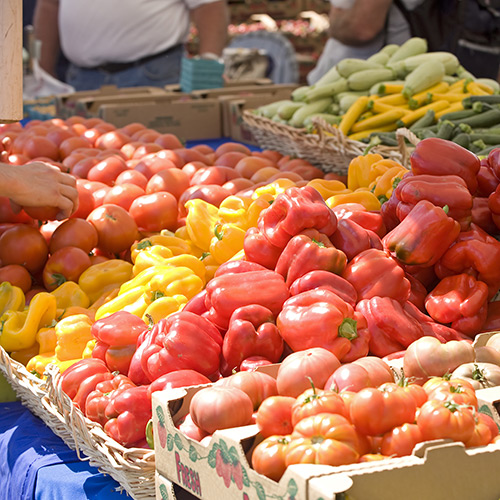 Farm-to-Table
This one isn't new, but it is still popular. Using local ingredients helps to stimulate the local economy, get businesses involved with nearby farmers, and ensure freshness in your dishes. Is it really a surprise this trend is still popular?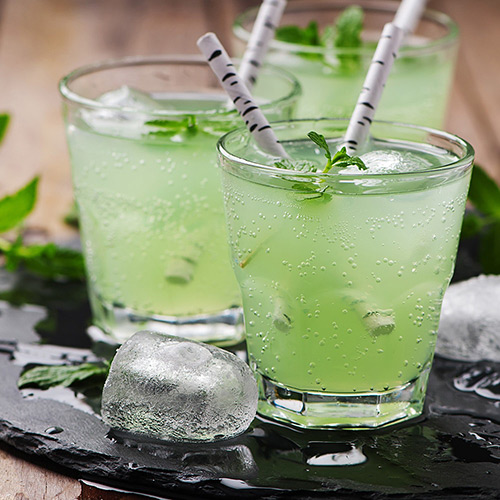 Garden-to-glass
To get your bar in on the hyper-local trend, consider growing a small herb garden with fresh mint for mojitos or basil, lavender, and rosemary for creative cocktails. You'll see these popping up all over, giving businesses fresher ingredients and customers something to talk about.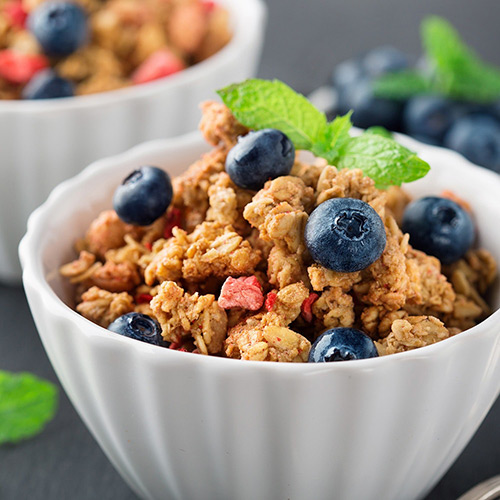 Zero waste
Reducing food waste is not only good for the environment, but also for your wallet. Foodservice establishments everywhere will be getting rid of their culinary by-products this year. One example of this is craft breweries offering spent grains as feed to local farms or making it into homemade granola.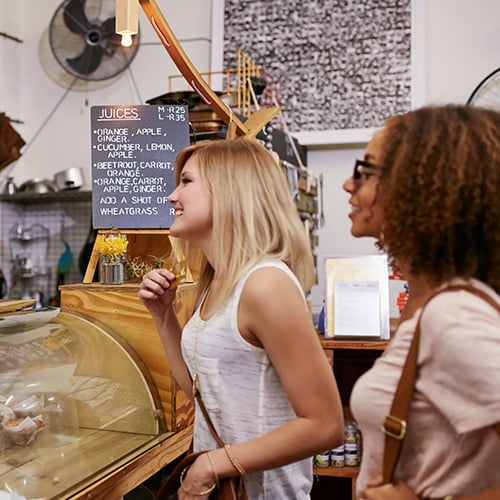 Fast Casual
Fast casual restaurants have been competing with traditional fast food for several years now, and we should expect more of the same in 2017. Expect fast casual drive-thru windows and more value options cropping up on fast casual menus.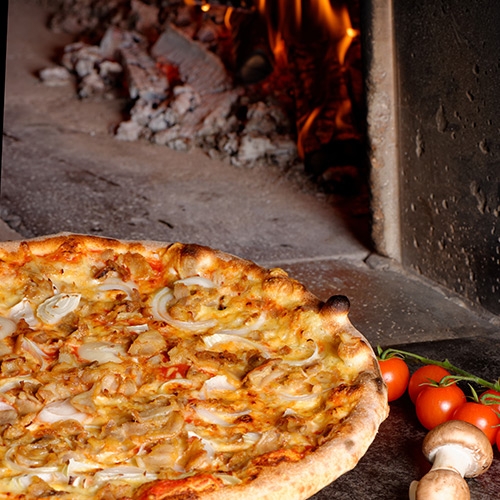 Open Fire Cooking
We're taking it back to basics! Restaurants are going to start making new foods in an old way by cooking with open fire. In the coming months, expect to see smoked foods, wood-burning ovens, and open flame cooking in trendy open kitchens.
Food Trends
Every era has quintessential dishes that define the decade. From "Jell-O surprise" in the 30s to fondue in the 70s, food trends seem to reflect the times in which they reign. So, what's in store for us this year?
Pickles and Fermented Foods
From house-made dill spears to kimchi and kombucha, 2017 will feature funky flavors and medicinal drinks that are good for the gut. While yogurt has been in vogue for a while now, we expect savory uses of yogurt to really make an appearance this year.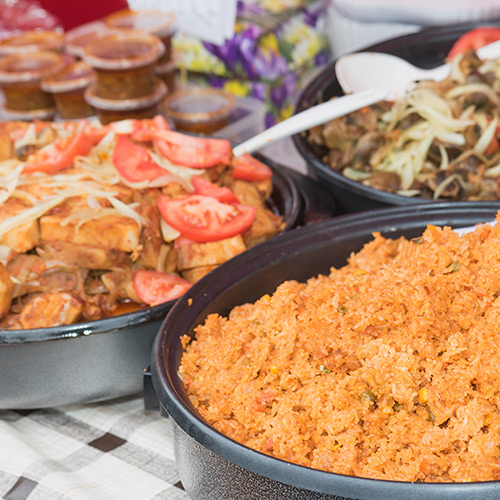 Global Flavors
We expect African delicacies like lamb tagine and harissa to make their way to local eateries. This year, we'll see culturally authentic dishes as well as ethnically-influenced fusions take the spotlight. Think harissa BBQ sauce… yum!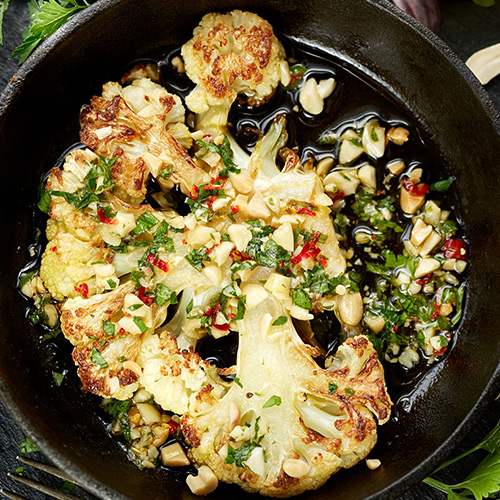 Vegetable-Focused Entrees
Proteins no longer need to be the star of the plate. We'll start to see vegetable-based dishes, like cauliflower prepared as if it were beef—butchered, grilled, then served on a bed of polenta.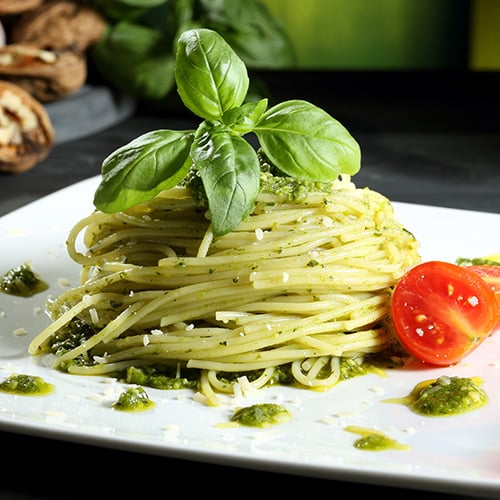 Alternative Pasta
You may have heard of spiralized zucchini (or "zoodles") taking the place of traditional noodles. Well, this year, we're taking it one step further to explore pastas made from ingredients like lentil or chickpea flour, which are both gluten free and packed with protein.
Colorful or Elaborate Desserts
Icing will be swirled with color, and cupcakes will be topped with rainbow sprinkles. French macarons in pastel shades will continue to make an appearance, and we also expect to see elaborate mashups of experimental combinations. Waffle cake, anyone?
House-Made Charcuterie
Just as pickling is an age-old preservation process, creatively cured meats are also coming back into style. We expect to see more restaurants offering charcuterie boards, including small bites of specialty meats paired with jams, cheeses, mustards, and breads.
Restaurant Technology Trends
It's no secret that the smartphone has changed the way we live, even the way we cook, order, and pay for food. It seems like there's an app for everything, and restaurant technology is following suit.
Remote-Controlled Equipment
Smart cooking technology is emerging as a way to alleviate some of the stress surrounding time-sensitive recipes. Some of these devices can be controlled by a smartphone or tablet, so chefs can control their equipment on the go.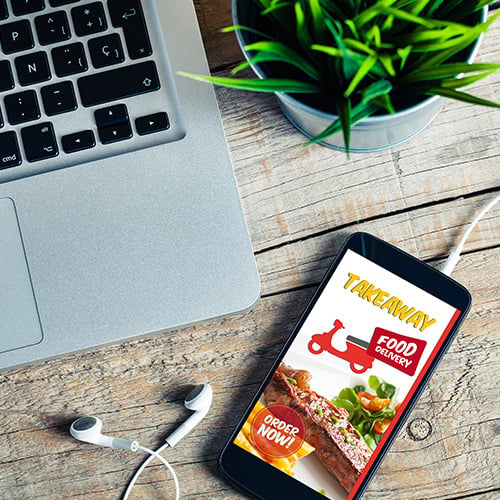 Delivery Apps
Apps like Grubhub, Doordash, and UberEats are available in many cities around the globe, but we'll likely see their reach broaden in 2017. We'll probably see some similar apps emerge, too, as more customers enjoy the convenience of ordering delivery from their mobile devices.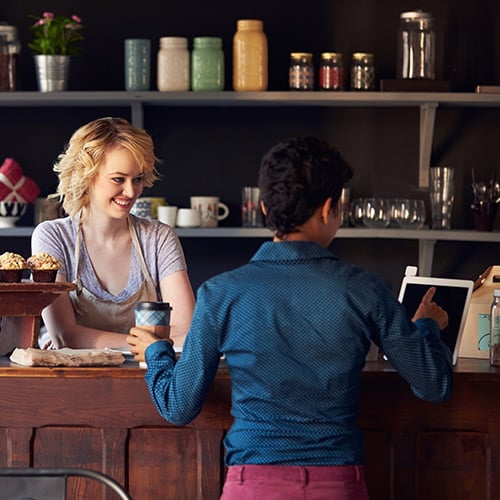 New Ways to Order
Online ordering and kiosks can make it easier for customers to see all their options before choosing what they want to eat. We expect these new technologies to increase efficiency by allowing customers to place their order before they arrive or without having to wait in line.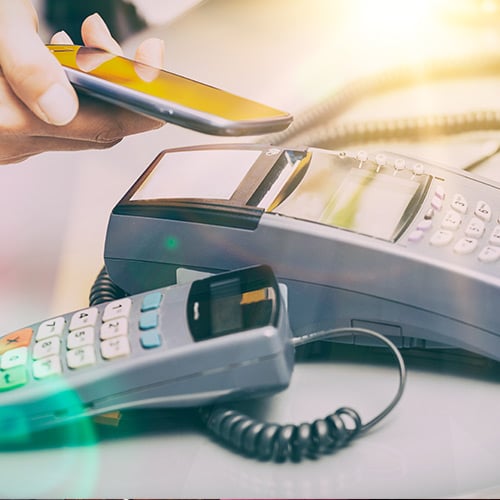 Mobile Payment
From card readers to processing programs, technology is opening up new ways to pay. Many business owners (especially food truck and farm stand proprietors) will benefit from the ability to accept credit card payments right on their mobile devices.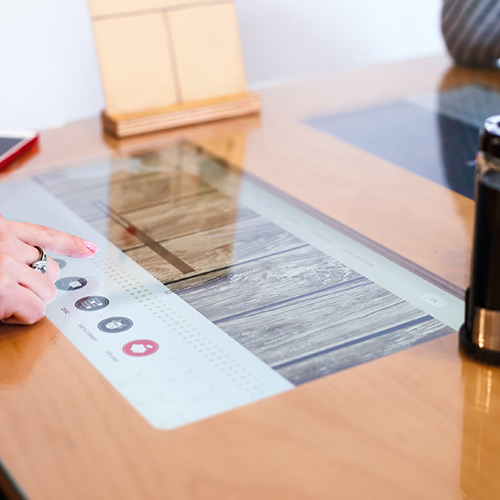 Touch Screens and Tabletop Devices
Ziosk is a popular tabletop device at fast casual restaurants because it allows diners to pay at their leisure. Some devices even allow customers to place orders directly on the device, without having to wait for a server, so don't be surprised if you see more touch screens in 2017.
Automation
While vending machines may not be new, they continue to be relevant, and people are finding new ways of filling them with unusual food items. You may also have seen restaurants with sushi conveyer belts. We expect the trend of automation to expand this.
What can we take away from this year's restaurant trends?
In all of these trends emerging in 2017, it's easy to spot some interesting contrasts that seem like contradictions but may actually be complementary.
Time-Honored Techniques vs. Cutting Edge Technology
With the resurgence of locally-sourced ingredients and time-honored techniques (like pickling and curing), it's clear that more people are embracing the old ways of handling food. The focus is shifting towards quality rather than convenience when it comes to how ingredients are sourced, processed, and stored. Conversely, the modern age has brought with it a slew of technological advances to increase efficiency. Touch screens, apps, and even remote-control kitchen equipment has made foodservice more convenient for cooks and customers alike.
So, while people may want to go back to basics, they're also expecting that these familiar simplicities keep up with their modern lifestyles. Whether it's a delivery service, a mobile credit card reader, or an ordering kiosk, many foodservice professionals are finding new ways to serve up fuss-free food.
Locally-Sourced vs. Global Flavors
Another interesting contrast we can point out in this year's trend forecast is between origins of recipes versus the origins of their ingredients. Global flavors are taking off, as people want their food to tell a story they may not have heard before. Ethnic cuisines are finding their way into familiar kitchens, and many dishes are becoming a celebration of heritage. But, these world recipes are assembled with locally-grown produce, acting almost as a melding of near and far.
It's not all fast food chains and greasy burgers anymore. Even fast casual establishments are putting a healthy or cultural spin on their dishes as more people are demanding to know where their food came from, what's in it, and what's special about it. Diners want to be the first to tell their friends about the next exciting thing in food, whether it's a shawarma truck or a taco stand.
How can keeping up with restaurant trends benefit your business?
The best restaurants are the ones that pick up on trends and make them their own. They find ways of giving people something new and exciting with a twist to stand the test of time. Of course, not every restaurant can adopt all of the most recent food trends. The best approach is to identify one or two trends that can easily be translated to suit your brand. It could be as simple as offering a limited-time menu item or as involved as rolling out a whole new concept. The most important thing is to stay true to your vision and cook great food. Here's to a successful year!

Posted in:
Foodservice Trends
| By Jessica Wieser