How to Buy a Restaurant
Owning a restaurant is a common dream. It combines the thrill of small business ownership with the practical challenge of satisfying hungry customers dozens of times per day. But just because you want to own a business doesn't mean you have to start it. Buying a restaurant can be a great alternative to starting one yourself, as long as you do your homework. By reading up on how to buy a restaurant, you can make sure you'll be prepared to bring in profits as your new business thrives. With the right background, preparation, foresight, and support, you can buy a restaurant that you want with minimal complications.
1. Establish Your Credit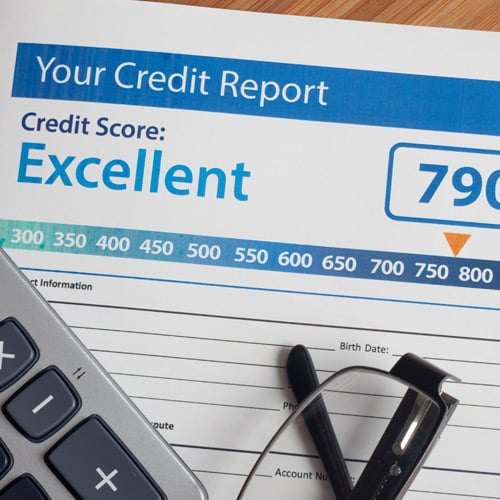 Active credit cards, previous loans, payment histories, and other characteristics are all critical to keeping your personal credit high. Credit is measured on a scale between 300 (worst) to 850 (perfect), and there are five primary factors that go into calculating your total score.
Payment history (35%)
Money owed (30%)
Length of credit history (15%)
New credit (10%)
Types of credit used (10%)
By practicing good financial habits, you can gradually build toward a perfect credit score. The closer your score is to 850, the more likely you'll be able to pay off long-term loans at lower interest rates, ensuring you can get the best deal possible when looking to buy a restaurant. But there is more to buying a restaurant than just your financial history.
2. Find a Restaurant You Want
Finding a restaurant for sale can be hard, but it's easier depending on where you look. Keeping a finger on the pulse of local business can help you quickly locate possibilities, similar to watching classifieds when you're looking for a job. Once a listing pops up, all it takes is a phone call to get the ball rolling. You can also check out online sources that could have listings all in one place.
3. Educate Yourself
Buying a restaurant without a grasp on the foodservice industry is a poor way to start your entrepreneurship. Understanding the inner workings of a commercial kitchen, dining areas, restrooms, and more is integral to promoting a successful business, and there's always something more to learn. While general information is great, your best source for all of these ins and outs is the current owner of the restaurant. He or she will be able to go into detail about everything you can expect on a daily basis, from operations that run smoothly to areas that could need improvement.
Most importantly, you want to ask the one question that, depending on the answer, can make or break your deal.
Why is the business for sale?
Answers will vary, and hearing the opinion of the current owner can be both helpful and detrimental. If it sounds like the owner is blaming external factors for the business's failure, they may have a flawed business plan. If the owner is blaming the business itself, it may have been mismanaged. It's important to dig into a seller's explanation because you can more accurately identify why the owner wants to sell and changes you want to make.
4. Check Sales, Costs, and Prices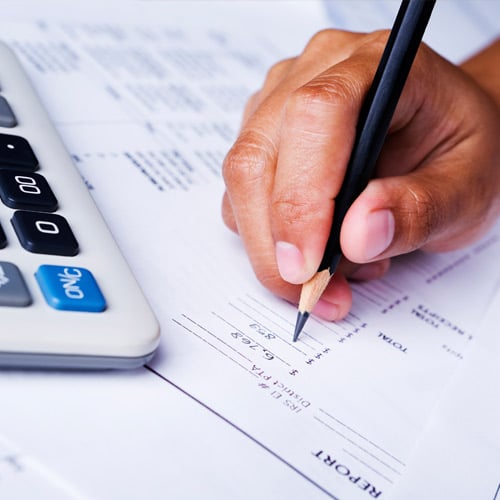 Checking the books can give you a great way to plan areas for change. You can start thinking of events for the busy season, promotions for periods of low traffic, and more. Making this information a part of your business plan can yield exceptional results while promoting forward thinking, and it can also show where your predecessor had difficulty. By learning from the previous owner's mistakes and successes, you can narrow your ideas to a select handful that will work best.
5. Check Building Ownership
Determining whether you're obtaining the physical real estate with the business is another imperative step to purchasing a restaurant. Areas in malls, shopping centers, and similar areas will commonly rent their space from a real estate company, while single-unit buildings may fully own their building.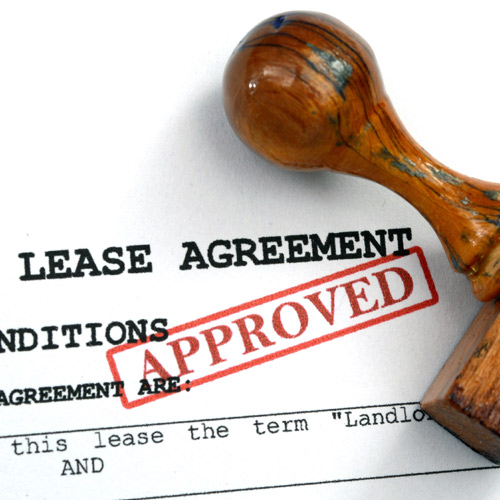 For leases, there will be an agreement between the current restaurant owner and a realtor establishing rent, acceptable operations, and other details that you'll need to know to be successful. Make sure you get a copy of the lease and read it with your legal counsel to ensure you can do what you want with your purchase. This part of the process can take time, as leases for businesses can be written in legalese to cover everything that needs to be covered. But once you're done, you'll have a much more in-depth appreciation of what you can and cannot do.
If the building comes with the restaurant, you mostly need to worry about your municipality's zoning and business laws. Without a realtor, you just have to concern yourself with similar day-to-day operations like minimizing litter and property surveillance. The biggest advantage of this is that the building becomes an asset to the business you're buying.
6. Perform Due Diligence
After you're sure you're permitted to do everything you want with your business, it's time to check every detail of your potential purchase. If you're not already an expert on foodservice equipment, hire someone to check the equipment on your behalf. You'll also want to speak to your lawyer to double-check contracts and translate any legalese that comes your way. The current owner needs to be an open book and let you tour the facilities to go over every detail with a fine-tooth comb, particularly in terms of liability. In general, you will want to check these factors and make sure they're all appropriately up to your standards.
Cooking equipment
Food storage areas
Dining room furniture
Warewashing areas
Health code compliance and history
Liabilities (unpaid overtime, tax issues)
In addition, you'll also want to make sure you're up to snuff with any on-going deals that the current owner may have with other businesses in the area. Some of these deals can be written in contract, and the current owner may have signed it for a certain period of time that didn't account for ownership changes.
Lastly, check with your local police department to see if any crimes had been committed around the premises, particularly during working hours. This will get you acquainted with law enforcement if you aren't already, and it'll also help you crack down on any preventable crime. Instituting new rules for your staff can help, as can installing surveillance equipment around your business. While this may seem excessive to more frugal buyers, it's important that, if a crime does happen around your business, you can cooperate with police and prove you're not a willing accessory to anything illegal.
7. Make the Contract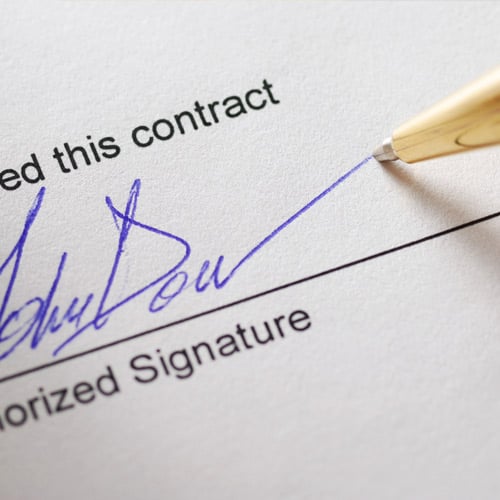 When you're ready to sign, recheck everything you went over to make sure you looked at everything you wanted. If something stood out to you, make sure you account for it as best you can in the contract. Any licensure, including liquor licenses, should transfer smoothly from the owner's name to yours as soon as possible. And, as with the lease, keep your legal counsel informed on what's going on and have them review the finalized contract before you sign anything.
It's also good to think outside the box and consider the seller's next career move. Adding a non-compete clause into the contract will prevent them from opening a similar restaurant near you in the foreseeable future, ensuring you'll have enough time to establish yourself as a major community presence. Without a non-compete, the business's seller could take your money, purchase a new location, and open up competition right across the street. This can be devastating to a new owner, especially during the vulnerable adjustment period for employees and customers. A non-compete covers your bases in a way that few other contracts can.
8. Prepare Your Finances
Getting the actual funds for your endeavor is the next big challenge. Naturally, your first source of money is going to be your own bank account, but using that for the entire cost of the business is ill-advised, if not impossible. Taking out a loan through the Small Business Administration is a good first step, as is checking into financing through your bank or even your 401k. Regardless of how you choose to obtain the funding, acquiring the loan means you have everything you need to finalize your transaction.
9. Ease the Transition
Both employees and customers require slow transitions to adjust to new ownership. Employees need time to adopt new policies, and customers don't want their favorite foods to disappear from the menu. To make sure both groups can adjust appropriately, they need separate consideration.
Establishing and maintaining an open, transparent policy on upcoming changes will help employees adjust to the new ownership. This also gives employees a chance to offer their input, which can be valuable since they'll be able to tell you what new ideas you have that could be incompatible with what they currently do. These kinds of questions and points can help spur innovation on your part to make your restaurant operate more efficiently.
Customer transitions are based on the atmosphere, personality, and menu of your business. Anything from a sudden change in lighting to removing a popular dish can have a huge impact on your customers and their attitudes, which makes it important to be honest with the public as well. Posting signs about new management, changes to décor, and — most importantly — alterations to your menu is the best way to grease the wheels during this time.
10. Conclusion
Buying a restaurant is no easy task. From establishing outstanding credit to signing on the dotted line, you have a long process ahead of you to make sure you get the best possible returns for your money. But if you make sure you're ready, you can quickly acquire an operating business to see your dream come true.