Mobile Marketing For Restaurants
Today's consumer is constantly on the go in search of local businesses and eateries to spend their hard earned money at. The difference in how they're doing that searching today, compared to 5 or 10 years ago, is that it's increasingly from their phones. In the modern foodservice industry, if you aren't marketing to customers on their phones or tablets, your restaurant is missing out on a great deal of potential business. If you find that you are someone who's fallen behind the eight ball, here are some tips on implementing a mobile marketing strategy for your restaurant or foodservice business.
Mobile Optimized Websites
The average person has an attention span of exactly 8 seconds, and when it comes to mobile you're lucky if you get that. According to Latitude, an international research firm, "61% of people have a better opinion of brands when they offer a good mobile experience." If you don't have a website that's been optimized for mobile with a responsive web design (RWD), you're losing out on a lot of potential customers the moment they realize they'll have to pinch and expand to read anything on your page.
Sites with RWD are designed to be viewed on all devices and browsers, and thus reduce or eliminate the need for scrolling or resizing. Using a responsive web design will improve potential customers' overall user experience by simplifying your updates and speeding up page load times over your current mobile website. Furthermore, Google considers RWD to be best practice, and gives preference to sites using RWD for their mobile configuration.
Example of Responsive Web Design: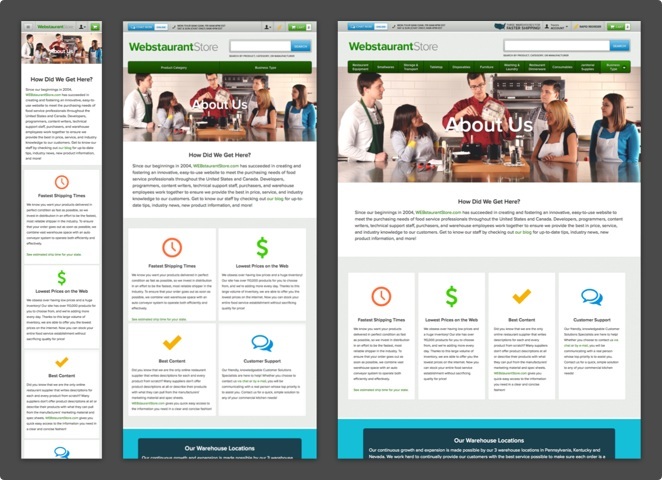 Implementing Responsive Web Design:
You can go about optimizing your website for a mobile audience in a number of ways. If you have a webmaster who handles the design and information on your website, speak with them about implementing RWD. If they're unsure of how to do this, there are a number of new tools like Webflow and Macaw that allow designers to visually lay out how the mobile versions of the site will look while also generating the HTML and CSS code. You or your web designer will still need to have knowledge of HTML and CSS to use these options, however.
If you've hired someone in the past to quickly design a site for you, or you've done some amateur web design on your own, then you also have the option of outsourcing the work to a web development company, or finding a local designer or programmer with the capability of making your site compatible across multiple platforms.
SMS Marketing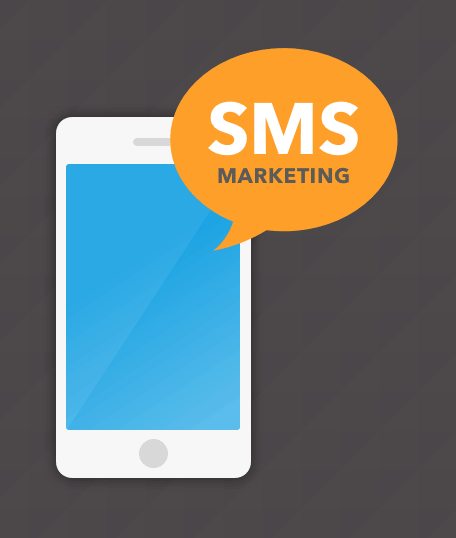 SMS marketing refers to using short text messages to directly interact with your customers. Since, on average,