Featured
How to Take Off Gloves
Training your staff on proper glove removal is critical in minimizing the risk of cross-contamination. Watch this video for step-by-step instructions to better maintain a safe and sanitary operation!
Product ReviewsView All Product Review Videos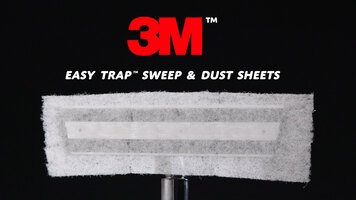 3m Easy Trap Sweep and Dust Sheets
3M Easy Trap sweep and dust sheets make it easy for you to clean up dirt, dust, and sand to keep your business clean. Watch this video to learn more about these sweep and dust sheets!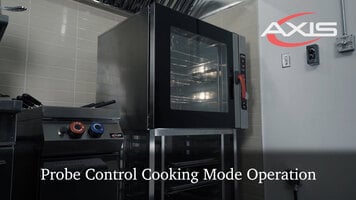 Axis Combi Oven: Probe Cooking
Learn about the features and operation of probe cooking with this Axis Combi Oven in this how-to video!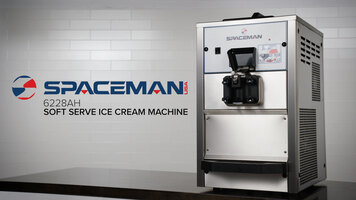 Spaceman 6228AH Soft Serve Ice Cream Machine
The Spaceman 6228AH soft serve machine produces the highest quality soft serve, frozen yogurt, custard, or sorbet! Watch this video to learn more about this versatile machine.
Demonstrations View All Demonstration Videos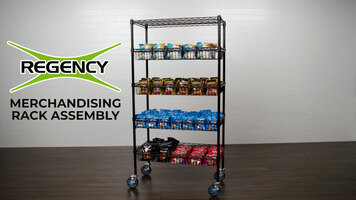 Regency Merchandising Rack Assembly
Watch this video for a step-by-step guide to assemble your Regency merchandising rack!
How to Use a Pan Extender
Using a pan extender provides a final product with smooth, straight sides, and a uniform height, color, and texture, with minimized over-baking! Learn more about using a pan extender by watching this video.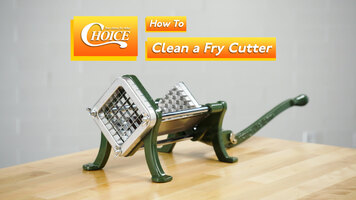 How to Clean a Choice Fry Cutter
Cleaning your Choice fry cutter is a quick, easy process, ensuring you can make more perfect french fries in no time! To learn how to properly clean your fry cutter, watch this step-by-step video.