Featured
How to Take Off Gloves
Training your staff on proper glove removal is critical in minimizing the risk of cross-contamination. Watch this video for step-by-step instructions to better maintain a safe and sanitary operation!
Product ReviewsView All Product Review Videos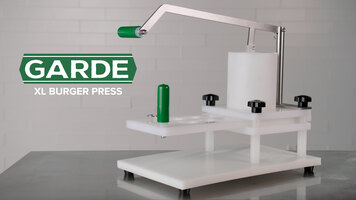 Garde XL Burger Press
Create consistent burger patties with a Garde XL burger press! These helpful tool makes it quick and easy to form consistent portions while saving on time and labor.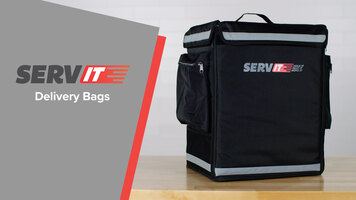 Servit Backpack Delivery Bags
Reliable and versatile, ServIt delivery bags make it easy to transport food and beverages. With various features such as pockets and dividers, this bag makes organizing and delivery product a breeze!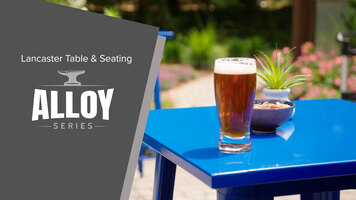 Lancaster Table & Seating Alloy Series Tables and Chairs
Add a unique flair to your restaurant or bar with the Lancaster Table & Seating Alloy Series. Available in a variety of solid and distressed colors, this line of metal furniture offers a clean, industrial look for both indoor and outdoor dining areas.
Demonstrations View All Demonstration Videos
Nuke BBQ Pizzero Oven Demonstration
Watch this video to see a demonstration of how to use the Nuke BBQ Pizzero Oven.
How to Use a Corkscrew
Watch this video to learn how to use a corkscrew!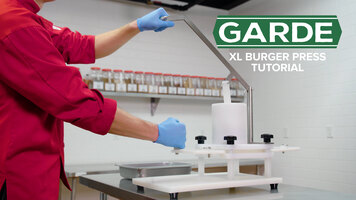 Garde XL Burger Press Tutorial
The Garde XL burger press is both easy to assemble and operate! Follow along with this video to learn how to not only put together your unit, but how to properly use it.