Featured
Basic Food Plating Techniques
Amp up the presentation of your meals by mastering three basic food plating techniques! Though artistic and impressive, plating does not need to be difficult. In less than 2 minutes, you can learn the need-to-know basics, and start adding flair to your food! This video shows you how.
Product ReviewsView All Product Review Videos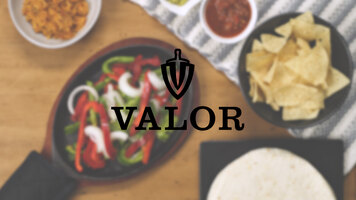 Valor Cast Iron
Check out the Valor line of cast iron cookware and discover the strength, versatility, and longevity that it has to offer!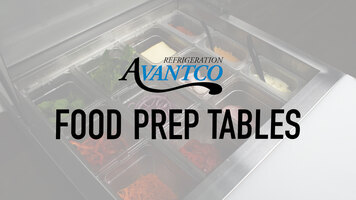 Avantco Food Prep Tables
Watch this video to discover how Avantco sandwich and salad prep tables deliver unbeatable value, efficiency, and convenience for your business!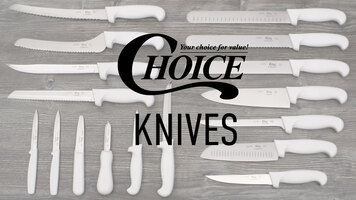 Choice Knives
From oyster knives to boning knives, Choice offers the perfect knife for every kitchen task, ensuring your kitchen is equipped with all the proper commercial cutlery it needs. Made of high carbon 420 stainless steel, these knives offer long-lasting durability at a price that is sure to meet your budget!
Demonstrations View All Demonstration Videos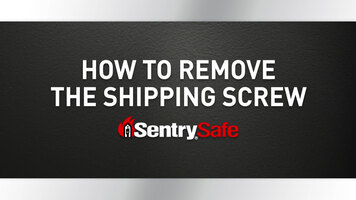 Sentry Safe: How to Remove the Shipping Screw
SentrySafe fire safes are shipped with a shipping screw inserted into the door to prevent them from locking during shipping. Check out the video for step-by-step shipping screw removal instructions, and ready your safe for immediate use.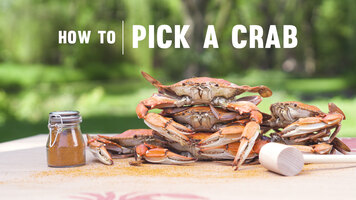 How to Pick a Crab
Crab is a delicious and versatile meat to be used in a number of dishes, but accessing this meat can be tricky. Watch this video to learn the best method for picking a crab!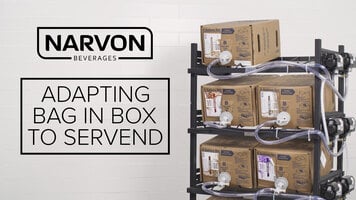 Adapting Narvon Bag in Box Syrups to Servend Dispensers
Use you favorite Narvon bag-in-box beverage flavors with your Servend beverage dispenser. See how easy it is to adapt your dispenser in order to use these bag-in-box flavors.