How to Cater Your Own Wedding
Wedding receptions are expensive. From high venue costs to even higher food costs, the price of a dream wedding can be astronomical. Add in the fact that limited or restricted menus can hinder your creative spirit, and you're left with one downer of a day—the biggest day of your life at that. To get around these costs, and let your inner foodie soar, perhaps it's time to consider catering your own wedding? Catering your own wedding reception certainly has its share of obstacles, but with proper planning, it's easy to get the fairytale ending you've always dreamed of. Keep calm, get organized, and remember that this is going to be your day, so enjoy it!
Stay organized.
Nothing is more important when catering your own wedding than staying organized. Start with your menu. Once that's nailed down, consider anything and everything you need to serve what's on your menu—and write them down! Then consider what you need to prepare your menu items—again, write them down. Create lists, check them twice, and, if necessary, get help from a close friend or family member to assist in the organization and delegation of tasks to make sure all the food makes it to the reception on time and is served safely.
It's your day—and your menu.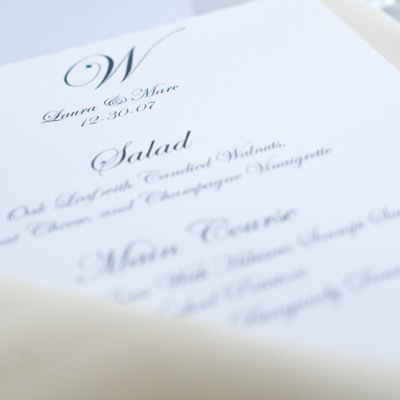 From fairytales to fantasy weddings, your big day has been in the works longer than you know. It's your day, so serve what you want. Whether it be a hot, sit down meal or cold cuts on the buffet line, your options are endless. Don't let tradition get in your way when determining your menu, but remember that you have to prepare all the food, so don't go too crazy unless you're prepared to spend countless hours in the kitchen too. Our recipes section is a great place to start when looking for budget-friendly foods that will please the masses. Set a vision of what you want and follow that vision the whole way through your big day. And for goodness sake—have fun with it!
Keep it simple.
While exotic ingredients and intricate dishes may seem to be all the rage these days, if you're catering your own wedding, you need to keep it simple. Keep in mind that you'll be serving a significant number of guests, so now's not the time to try something new. Stick with what you know, and provide versatility in your offerings so you don't need to plan two (or three) completely different menus, depending on the main dish.
Buy, don't rent.
Nothing is more frustrating than heading off to your honeymoon, only to remember you forgot to return the cloth tablecovers on time. Save yourself the hassle of late fees by buying your supplies, not renting them. After the event, pack them up in storage for the next big occasion, or sell them to another bride-to-be looking to buy, not rent. From chinaware to serving and display ware, flatware to glassware, the supplies you need to cater your own wedding are now more affordable than ever, and if you buy, are late-fee-free.
Buy in bulk.
If you're catering your own wedding, chances are that you're looking to save money too. Buying in bulk is key to achieving the bottom line your budget demands. From spices to sauces, disposables to dinnerware, buying in bulk is traditionally much more economical than buying at an everyday retailer. Make sure that what you're buying bulk you really need in bulk, and if so, take that route to save a few Benjamins.
Don't do it all alone.
Remember that you're just one person, and one very busy person at that, especially on your wedding day. From photo ops to first dances, your wedding day is going to be filled with a frenzy of fun, and food will probably not be at the top of your mind from start to finish. Do all that you can in advance to prepare, but remember that on the day of the event, you need to get help (even if you have to hire it). Family and friends may not be the best route to go, since they will want to be part of the festivities too. Consider asking around to see if anyone knows anyone looking for a short gig. You could even put an ad out there to see if there are any teenagers or college students looking to make a few quick bucks by helping out.
Check, check, and check.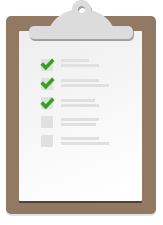 Once you've decided on your menu, narrowed down your list of supplies, and found help for your big day, it's time to really zone in on the details. These are the things to really consider once you get in deep into catering your own wedding.
How will you light your chafer fuel?
When will you light your chafer fuel?
When will you heat up the food?
When will you cook the food?
What temperature must your food be kept at?
How will you keep your food at that temperature?
Does your venue have refrigeration?
Does your venue have cooking equipment?
How will your help wash their hands?
Is there a commercial kitchen on premise?
Do you have the serving utensils?
Do you have somewhere to clean the serving utensils?
Start early with your list of questions and get to asking as soon as possible so that nothing gets forgotten.
Plan a set-up and clean-up time.
| | |
| --- | --- |
| Noon - 3:00 | Set up/decorate venue |
| 3:00 - 6:00 | Prepare food |
| 6:00 - 6:30 | Send food out to buffet line/send appetizers out with servers |
| 6:30 - 7:30 | Appetizers end, dinner is served; keep food stocked during service |
| 7:30 - 8:00 | Send food back to kitchen; tear down buffet line |
| 8:00 - 10:00 | Wash dishes/package & put away food/clean up kitchen |
| 10:00 | End of event |
After you have your help lined up and the details ironed out, it's time to plan a set-up and clean-up time. You need to let your help know when to arrive and when they need to start packing it up. The last thing you want to do on your wedding day is try to plan these types of logistics, so have a plan in advance, and stick to it. Additionally, make sure to set times for when to put the food on to cook, when to get the food out for service, and when to serve the food (if doing table service). Remember to set times for appetizers to come out, and even for when to put the appetizers away. Cocktail hour should be planned out too, as should dessert service (think, cake!).
Remember food safety.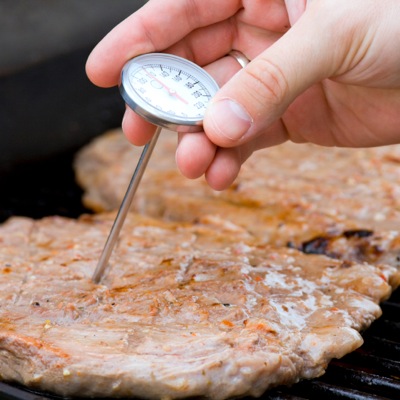 Thousands of people each year get sick from improper food handling. Make sure your wedding reception doesn't aid in that statistic. Remind your help of safe food handling techniques, and ensure that a food thermometer (or two) is present on your big day to make sure food is kept at the proper temperatures. Gloves are key to have on hand for food handlers, as are proper sanitizing chemicals for use throughout the food preparation process. This is not the time to forget food safety, so have a plan in advance for how food will be handled, and make sure everyone handling the food is in the know too.
Have a plan for after.
No matter how much planning and preparation you put into your big day, chances are that you're going to have some food left over. Have a plan for what you're going to do with the leftovers. Remember to buy take out containers for your help to take food home with them. Or have a plan to donate the food after the event. If you're heading off on your honeymoon right after the reception, you probably won't have time to take the food home yourself. Make a plan and stick to it!