How to Reduce Overhead Costs in Your Restaurant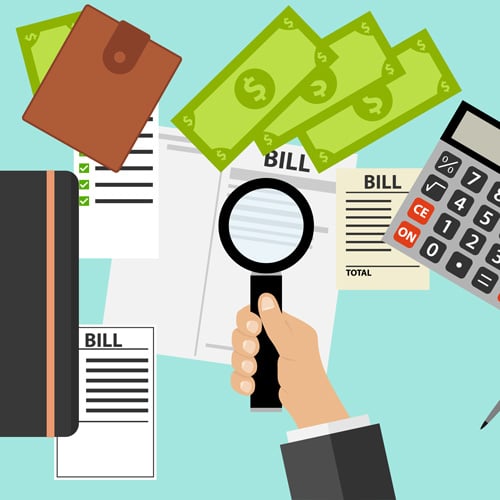 Restaurants are costly operations to run, and some of the largest expenses go toward paying overhead. Overhead refers to ongoing expenses that come with running a business, such as rent, utilities, advertising, and salaries. It is important to note though, that overhead only applies to expenses that are not directly related to producing goods, so the cost of ingredients and raw materials do not factor into overhead costs.
Many of the expenses that factor into a restaurant's costs are fixed expenditures, but there are some actions you can take to reduce overhead costs. Taking steps like negotiating with suppliers and landlords or buying newer, more efficient appliances can have a big impact on your bottom line. By tracking and looking for cost-saving opportunities in your rent, advertising, equipment, and utility bills, you can lower expenses and boost profits in your restaurant.
How to Calculate Overhead
Typically, overhead is calculated on a monthly basis, although you can also calculate your overhead costs per day, week, or year. Once you have your overhead costs, you can make comparisons and take actions to reduce that number and save money.
To calculate your overhead for the month, you first need to draw up a comprehensive list of your expenses. This list should be split into categories that include things like rent, taxes, salaries, utilities, equipment, administrative supplies, maintenance, and advertising. Then, simply add up all of your costs to find your overhead costs for the month. For more clarification, check out our example table.
Lil' Richard's Pizza Overhead Costs - April 2017
Expenses:
Costs:
Rent
$8,000
Taxes
$2,000
Salaries
$4,000
Equipment
$2,500
Utilities
$3,750
Repairs and Maintenance
$500
Advertising and Marketing
$250
Total Overhead Costs:
$21,000
Once you have your overhead for any given month, you can use it to find out about the profitability of your restaurant. One useful metric is your overhead as a percentage of your sales. To calculate this percentage for your restaurant, refer to the image on the right. If the percentage is below 35% it's a sign that your restaurant is running efficiently, but if it's above 35%, you should take a close look at your expenses and consider looking for ways to cut costs.
Regardless of your restaurant's profitability, it is important to track your overhead costs regularly. Many expenses, like rent and salaries, are constant and will not fluctuate much over time, but some costs, like utilities, repairs, and advertising, can change greatly in a short amount of time. So, you should track your overhead costs each month to see how your business is doing.
How to Lower Your Rent Bill
Rent is one of the largest monthly expenses for restaurants. It can be difficult to have meaningful reductions in rent expenses, but here are a few things that you can do:
Renegotiate Your Lease
If you're on a month to month lease, talk to your landlord about renegotiating your contract. Your business is a steady stream of income for your landlord, so they may be able to make a deal with you, especially if you commit to staying there for a while.
Sublease Your Space
Subleasing your kitchen space is becoming a more popular and available option nowadays. After work hours or early in the morning, you can rent out your kitchen to other businesses, like food trucks and catering companies, that need a space for food prep.
Additionally, you can rent your space part time to pop-up restaurants. Pop-up restaurants are establishments that operate temporarily in parks, galleries, warehouses, and even private homes. These restaurants use social media to promote themselves, and many chefs use pop-up restaurants to hone their skills, find potential investors, and gauge interest in opening a full-time operation. Because pop-up restaurants operate in non-typical locations, many times they need to borrow kitchen space from another restaurant or operation to prepare their food, which you can offer during your off hours.
Low Budget Advertising and Marketing Ideas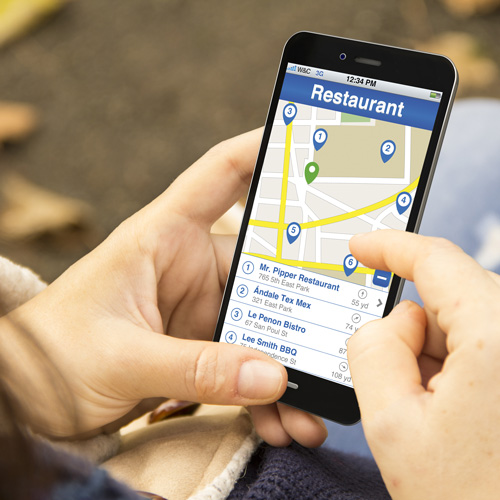 Just a small investment into advertising and marketing solutions can cause a big boost in your restaurant sales. Additionally, there are plenty of free options if you're really looking to cut costs as much as possible.
There are many free ways to market your restaurant, which can help you increase brand awareness while engaging with your local community. Hosting events, such as karaoke, trivia, and happy hour, is a great option for bringing in customers. Additionally, if you host events regularly, you can amass a regular crowd of loyal customers and create a steady stream of income.
Social Media Marketing
Social media is not just for young adults and teens anymore with most adults using at least one social media site a day, which makes it the perfect tool for reaching out to potential customers. With sites like Facebook, Twitter, and Instagram, you can post pictures and videos of your delicious food to entice people into your restaurant. Additionally, social media allows you to inform customers of new menu items, daily specials, and upcoming events at your restaurant.
In addition, retweeting and reposting pictures allows you to interact with customers and show your appreciation for them. Plus, when you interact with your customers, you are reaching out to all of their followers and connections, potentially bringing in new business.
Online Reviews
Restaurants and bars have a bit of a love/hate relationship with review sites like Yelp, TripAdvisor, and Zomato. Regardless of how you feel about online reviews, they can have a major effect on your business. Many people take online reviews seriously when making decisions. As a result, these testimonials can be a powerful tool for bringing in new business, so it is important that you take them seriously.
Just like positive reviews can be a benefit to your business, too many negative ones can be a detriment to your restaurant. Fortunately, most review sites allow you to claim your business, so you can respond to negative reviews. Treat negative reviews the same as dissatisfied customers - by offering your apologies, a refund, or a free meal. Whatever you do, do not delete negative reviews or try to coerce reviewers to give you a more favorable review, as this is more likely to have a bad effect.
Additionally, don't ask your customers to leave positive reviews. Asking for good reviews can seem desperate and may make customers distrust your online ratings, which can end up causing you more harm than good. Let the reviews come in organically and have your service and food speak for itself.
How to Save Money on Appliances and Supplies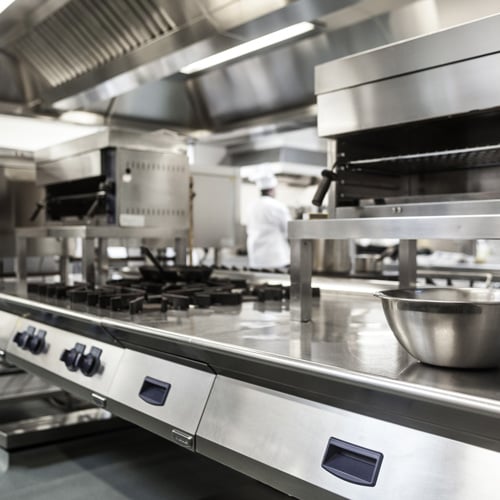 Appliances and supplies are a major cost in restaurants, and repairing and maintaining old appliances can add thousands of dollars to your overhead. Replacing old appliances with newer models can save on repair costs as well as your utility bill because many new appliances have energy-saving features. While energy-efficient appliances may be more expensive than standard equipment, the money you will save on utilities over time will make up for the discrepancy. Here are some other tips for cutting costs on appliances and supplies.
Consider investing in combi ovens. These units have three unique cooking modes - convection, steam, and a combination of the two, which allow you to cook a variety of dishes all in one appliance. Because combi ovens have so many cooking options, you can replace several costly appliances with one purchase.

Commercial steamers are a great option for restaurants that are constantly boiling and steaming food. Commercial steamers allow you to steam your food perfectly every time with the push of a button. For operations with limited cooking space like bistros and cafes, there are also some smaller models, like microwave steamers, that do the same job while taking up less space.


Depending on your volume of dirty dishes, commercial dishwashers can be a good investment. Dishwashers can replace some of your dishwashing staff, reducing your salary expenses.

Sous vide cooking has become more popular in recent years, and it is an excellent way to consistently cook meat to the perfect doneness. The sous vide process involves vacuum sealing your food and boiling it at a precise temperature. Maintaining a specific temperature ensures your food doesn't get overcooked. Plus, because the temperature is regulated carefully, it doesn't need to be constantly watched, freeing up your staff to work on other projects.
How to Lower Your Utility Bills
Using energy-saving appliances is an excellent way to save on utilities, but there are some other steps you can take to cut your bill even more.
Thaw frozen food in the refrigerator rather than running it under water.

Turn off lights in areas that aren't being used. Additionally, you can further reduce your electric bill by using energy-efficient lighting, like LED lightbulbs.


Buy equipment like pre-rinse spray valves and faucet aerators that reduce the amount of water you use at your dishwashing station.

Only give your customers water if they request it. One or two wasted glasses of water may not seem like a lot, but compound that over the span of a month and it can add up to a substantial amount.

Don't overstock your fridges and walk-in coolers. These appliances work by circulating cool air, and if the fridge is too full, the air can't circulate. This forces the machine to work harder to maintain the cool temperature, costing you more money.

Run one large load in the dishwasher rather than doing several smaller loads throughout the day.

Turn off your dishwasher at night. Many high-temp dishwashers have a water tank with built-in heating elements that keep the water hot at all times.
Overhead costs can eat away a substantial amount of your profits each month, but managing your expenses is possible, and it can help you boost profits. By tracking your costs, you can notice redundancies and change your operation to run more efficiently, which will drive down overhead in the long run. Reducing some expenses, like rent, requires a lot of leg work and negotiation to effectively lower costs. With other expenses, like utilities, appliances, and advertising, small changes can have a big impact on your bottom line. The most important thing to keep in mind to drive down your overhead costs is to consistently monitor and track your spending while keeping an eye out for cost-saving opportunities.