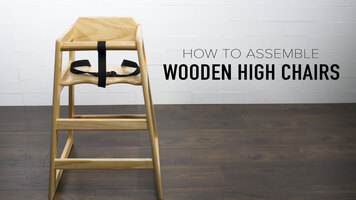 Lancaster Table & Seating: How to Assemble a Wooden High Chair
Unassembled high chairs are a great way to save money on shipping! This video guides you step by step on how to assemble your high chair, so you can be sure that the children you serve are safe and comfortable.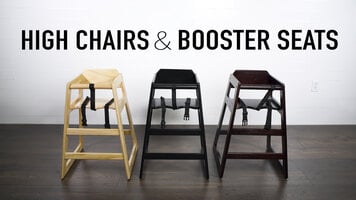 Lancaster Table & Seating High Chairs & Booster Seats
Welcoming families of all sizes is easier than ever with high chairs and booster seats from Lancaster Table & Seating. All seating options, whether solid wood or plastic are Consumer Product Safety Commission compliant to ensure guest safety and comfort.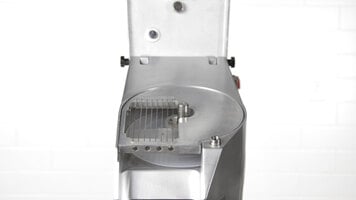 How To Assemble An Avantco French Fry Kit for CFP5D Food Processors
Want to make French fries from fresh potatoes? Check out this video and learn how the Avantco French fry kits attach to your CFP5D food processor and make consistent cuts every time!