Food Truck Permits and Licenses
Last updated on 1/13/2021
Before you can take to the streets with your new food truck business, you'll have to acquire the proper permitting. Although food trucks share similarities with restaurants in regards to selling food, there are some differences between restaurant permits and licenses and those required for food truck vendors. We'll provide you with a list of the most common food truck licenses and permits required by almost every state and offer examples of some permits you may encounter depending on where you plan to sell your food.
Click any of the food truck permits and licenses below to learn more about it:
What Licenses Are Needed to Start a Food Truck?
Along with food truck insurance, you'll need the appropriate food truck permits and licenses for your city and state to sell food legally. Licenses may vary in name, so be sure to check with your county clerk or state business office to ensure you've covered all of your bases. The following are the most commonly required food truck permits and licenses, regardless of where you live:
1. Business License
Also known as a "vendor license" or "basic business operation license", a business license allows you to operate a business in your desired city and state. Acquiring the license means that the government recognizes your operation as a legitimate business and can track your business for tax purposes.
A food truck business license can typically cost anywhere from $50 to $500, but application prices and terms will vary depending on your city. Be sure you know when your license expires and how to renew it. Some cities will limit the number of mobile food vendor licenses they distribute, sometimes putting new vendors in a lottery, so be sure to apply as soon as you complete your food truck business plan. To find out how to apply for a business license, visit your county clerk's website, or check the U.S. Small Business Administration website.
2. Employer Identification Number (EIN)
An Employer Identification Number, more commonly referred to as an EIN or Social Security Number, is a federal tax ID number that registers your business with the IRS. It allows you to open a business bank account, create a credit profile, and hire employees. Some states provide this number along with your business license.
Your Employer Identification Number is free through the IRS and can be applied for via their website, fax, or mail. The processing time can be around 4 weeks so be sure to apply with plenty of time before you open.
3. Driver's License
To drive a food truck, you'll be required to have a valid state driver's license and registration for your truck just as you would with your car. In most states, your standard driver's license will suffice. However, other states will use the weight and length of your vehicle to determine if you will need to apply for a commercial driver's license.
A driver's license can cost anywhere from $10 to $100 depending on the state and license type. To apply for a driver's license, reach out to your local Department of Motor Vehicles (DMV) for their requirements and application process.
4. Food Handler's Permit
A food handler's permit, also known as "food handler's license" or "food manager certificate", is granted to those who complete food handler training and a food safety course. In most states, only the manager-on-shift is required to obtain the permit. Other states call for one or more employees to have a valid permit at all times if food is to be handled, prepared, cooked, or stored on the premise. The permit provides customers with the peace of mind that your food truck staff is knowledgeable and skilled in sanitary and safe food-handling strategies. Having your managers certified also means that a health inspector can be sure that someone on staff has in-depth knowledge of food safety.
Food handler's permits typically cost less than $50 and are valid for approximately 5 years. Cities will typically require most, if not all, employees on a food truck to have their food handlers certificate and request that the cards are visible to the public. To obtain a food handler's permit, visit the ServSafe website to receive the study material and locate a testing site near you.
5. Health Department Permit
A health department permit, or "food service license", is issued by the health department and indicates that your truck passed the health inspection. An agent from the health department will examine your truck in search of health code violations and provide you with notes on what to correct along with an overall grade for your truck. They check for proper food storage, overall cleanliness, and that clear HACCP plans are in place. Most cities require that your health score be displayed where customers can see.
A health department permit can cost anywhere from $50 to $1,000 depending on the city. You can contact your local health department via phone or email to request and schedule a visit from an inspector.
Back to Top
---
City-Dependent Food Truck Licenses and Permits
Each state and city will have their own permits that are necessary for food truck owners to obtain before they can commence their operations. Large cities typically have a clear list available of the permits needed for food trucks in their jurisdiction. However, if you operate in smaller towns, you may find the information harder to obtain. Here are just some food truck permits and license you may encounter after you buy a food truck:
1. Seller's Permit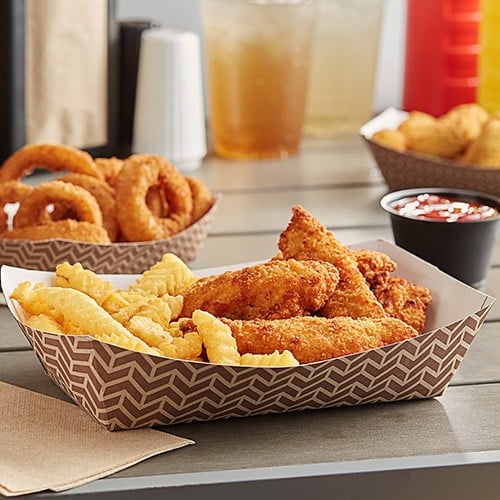 A seller's permit is required in some states to allow foodservice business owners to purchase ingredients and supplies at wholesale prices without needing to pay sales tax. The tax would be collected when the product is sold to customers so that the item is not taxed twice. Check your local state government's website to learn if a seller's permit is needed in your state and how to apply for one.
2. Fire Certificates
In some counties, you'll need to get your food truck inspected by not only the health department but the fire department as well. In most cases, this will only be necessary if you have cooking equipment and gas lines on your truck. If you only sell refrigerated items, you most likely will not need a fire inspection but it is best to check with your local jurisdiction just to be sure. The fire department will want to check your cooking equipment for proper installation and function, your electrical wiring, and to ensure that there is a fire suppression system in your vehicle.
3. Parking Permits
You'll want to check with your local county clerk about the need for parking permits in the areas where you plan to sell your food. Some streets may be off-limits to food trucks entirely or have time and date restrictions. Other cities have designated dates for food trucks to reduce congestions and stagger the trucks on the streets. Your parking permit will indicate where and when you can park your truck during business hours. It will also indicate if you can leave your truck on the street overnight or if it must be stored in a garage when not in use.
4. Commissary Letter of Agreement
Your city may require that you store your supplies and do food prep in a commissary kitchen before setting out for the day in your food truck. If that is the case, you may also need a commissary letter of agreement, which is a signed document between you and the commissary owner confirming your access to the facility and what services you're permitted to use on location. The commissary would provide you with a cooking space and access to fresh water, trash services, and food storage, along with other agreed-upon terms.
5. Standard Operating Procedures Document
It's rare, but a couple of cities require that food truck owners provide them with a standard operating procedures document before opening to the public. This document should outline the process you and your employees take to perform tasks on your truck. You'll need clear step-by-step lists detailing how each dish is made, how your equipment should be cleaned and sanitized, and how your truck should be locked up for the night. Some food truck owners save a copy of these documents for their training handbook.
6. Special Event Permit
A special event permit, also known as a "vending permit", is a temporary permit that allows you to sell food at a particular venue location during the duration of an event. Most sporting events, festivals, and concerts will have an event coordinator who can inform you about the permit types needed to vend food on the property and how long those permits need to be valid for. So if you're planning to cater a wedding with your food truck, you'll want to ask the venue coordinator what permit they'll need from you to do so.
Back to Top
---
Finding out what permits you need for a food truck is an essential part of running a successful business. The permits can vary depending on which type of mobile food business you own and where you plan to sell food so be sure to reach out to your local small business office and county clerk for a complete list of permits you need to operate legally. Use our list above to learn what to expect as you get your business off the ground.
---