Restaurant Recruiting Guide
Last updated on 8/25/2021
Even though recruiting employees is easier than ever thanks to online job sites, restaurants are still lagging behind when it comes to targeting the right applicants. If you're struggling through a labor shortage and you want to attract a better pool of candidates, it's time to make recruiting your focus. We'll guide you through some of the best methods for improving your recruiting so you can hire the best restaurant employees.
Click below to learn more about recruiting restaurant staff:
What Is Recruitment?
Recruitment is the process of sourcing new employees for your business. It's a proactive approach that involves seeking out and attracting the right talent. In large restaurant chains, the recruiting is usually performed by trained professionals in the human relations department. Independent eateries and small shops may not be as familiar with recruiting practices, but that doesn't mean they can't use the same methods. Keep reading to learn how recruiting can help you hire the best employees for your business.
How to Make a Career Page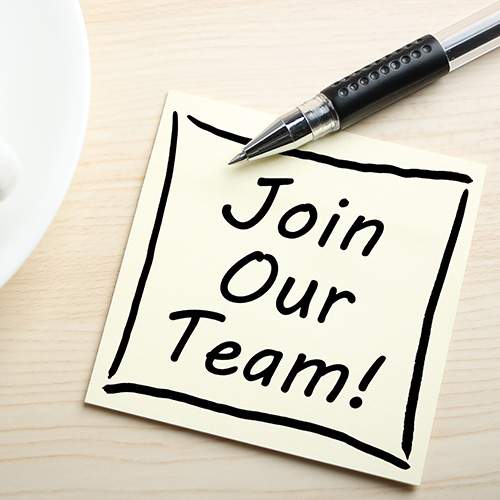 Adding a career page to your restaurant's website provides a landing page for potential applicants. You can use it to provide more information about your company than you would include in a single job posting. This gives interested candidates a peek into what it's like to work for your business. Today, most applicants will research your business online before applying, and if they can't find the info they're looking for, they will move on. That's why it's important to create a career page as your recruiting hub.
Just like your restaurant's website, your career page should be attractive and easy to navigate. Include the page in your menu of options so it's easy to find from your home page. If you're not sure where to start with the design, get inspired by looking at the career pages on other websites. All career pages are unique, but these are some common sections to include:
Who You Are - This is your opportunity to highlight your core values and mission statement. Why did you start your restaurant and what are your future goals?
What You Do - Describe your restaurant's concept and why you are unique. What type of cuisine do you offer? How do you want customers to feel when they dine with you?
Who You're Looking For - Use this section to outline the soft skills you value in your employees. List out the character traits that are most important to you.
Open Positions - Keep an updated list of open positions with links to your online application so it's easy for candidates to find.
Benefits and Work Culture - What are the perks of working at your restaurant? List out the types of benefits you offer to your employees.
Videos and Photos - Videos and photos are great ways to engage applicants and keep their interest. Give a tour of your restaurant, provide a tutorial for making a cocktail, or film employee testimonials.
If writing isn't your strong suit, consider hiring a freelance writer to work on your career page content. It's a small investment, and a professional writer can create appealing copy that captures attention while staying true to your brand.
---
Write Better Job Descriptions
Writing better restaurant job descriptions doesn't just help you recruit new employees, it also helps you hire the right ones. Transparency is very important to prospective candidates because they want to know what to expect in their future role with your company. A detailed job description helps you and your applicants find the perfect match.
How to Write a Job Description
Don't wait until you need to hire a new employee to write a job description. Be proactive and create a list of descriptions to keep on hand. That way, you'll have the job summaries ready to post on your career page and any other outlets you use for recruiting. A fully fleshed job description should include the following information:
Job Title - Most job seekers search for employment by job title, so make your titles are specific. If you're hiring a certain type of chef, show that in your job title by listing pastry chef, sous chef, or executive chef. According to Indeed, specific titles are more successful than generic titles. Don't use terms that are unfamiliar outside your company. For example, don't list a posting for Customer Satisfaction Specialist if you're trying to recruit a host or server.
Job Summary - Your job summary should be a well-written, attention-grabbing paragraph (or two) describing your business and company culture. Be transparent, friendly, and sincere. Make sure that you capture the human side of your business and avoid writing a laundry list of boring details.
Responsibilities - Make a list of job responsibilities that highlight the day-to-day tasks associated with the role. It also helps to describe how the job fits into the hierarchy of your business. Who does the role report to? Does the position have any direct reports? Indicate if the role is a solo position or part of a team.
Qualifications - Specify the education, experience, and technical skills that are required for the role. You'll also want to include a list of the soft skills, or character traits, that will lead someone to success and happiness in the position. A common tactic is to split the list of qualifications into must-haves and nice-to-haves.
Compensation - Many employers skip this section and don't include hourly rates or salaries. You can actually be more successful at attracting the right employees if you provide compensation information.
Benefits - What makes your restaurant or bar a great place to work? Maybe you provide a staff meal every day or pay for food safety certification classes. List out the perks of employment, and don't forget the important benefits like health insurance, PTO, and 401k.
Link to Career Page - You should already have a career page set up on your website. Provide a link to your career page within your job descriptions so curious job seekers can learn more about you.
---
Recruiting Websites
Today, most job seekers do their searching online. There are large job search engines that get millions of visits every month, and there are smaller niche sites that get less traffic but cater specifically to the foodservice and hospitality industries. Using both types of job sites is a well-rounded strategy that ensures your posts are seen by the right people.
Large Job Search Sites
Today you have your pick of job search engines. They all have beneficial features to consider, but these are the sites you don't want to miss:
Indeed - Indeed is the largest job search engine and boasts millions of monthly users.
LinkedIn - LinkedIn is a professional networking platform with recruiting features that allow you to search for the ideal candidate.
Google for Jobs - Did you know job seekers can find your postings just by searching on Google? It takes some technical know-how, but Google provides instructions for setting up your website and career page so your postings show up in online searches.
Foodservice Job Search Sites
These are the restaurant job boards you might not know about yet. Many of these sites partner with Indeed or Craigslist to cross-post your job listings.
Poached - Poached divides up job postings by categories like kitchen, bar, counter, and management to make it easier for job seekers to find their match.
Culinary Agents - Culinary Agents offers flexible payment plans and also helps with your employer branding strategy.
Hcareers - Hcareers serves the hospitality industry and matches employers with candidates based on skill, culture, and salary.
---
Host a Job Fair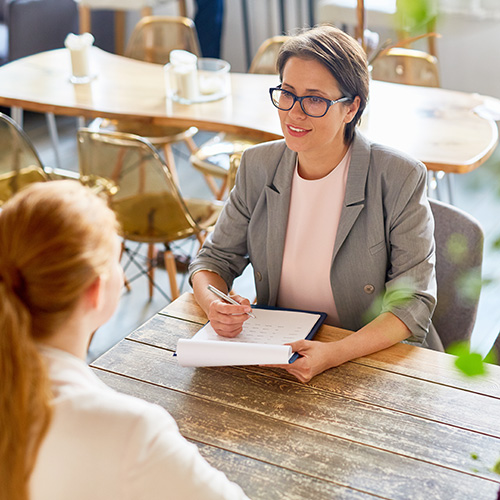 A recruitment event is a great way to connect with potential candidates face to face. You can speed up the hiring process by reviewing resumes and performing interviews for servers or chefs on the spot. These are our tips for executing a successful job fair:
Location - Choosing to hold your job fair onsite is a great way to introduce applicants to the work environment, but it might not be possible for all restaurants to host an event while operating their business. If you need to keep your dining room open and serve guests without interruption, an offsite venue makes more sense. Make sure to consider parking availability and the proximity to bus stops or subway stations when you settle on a location.
Date and Time - Avoid scheduling your career event on Mondays or Fridays because attendance is likely to be low on those days. Instead, try holding an event midweek and a second event over the weekend. Choose a time frame that accommodates job seekers who may be in school or working at other jobs.
Promote Your Event - Get the word out by promoting the job fair on your social media, posting flyers in your neighborhood, or sending out emails. Let job seekers know what to bring with them (resume, driver's license, etc).
Organization - You should arrive early to your venue and make sure it's organized. Set up stations for filling out applications, holding interviews, and Q&A sessions. Think about how to control the flow of traffic to different stations.
---
Connect with Culinary Schools
Your local culinary schools are a great resource for hiring talented chefs. Reach out to the schools in your area to build a relationship with their career services departments. School faculty are happy to connect with local employers to help students and alumni find employment. One of the best parts about working with career services is that they know their students well and can help you make a match that will last.
The Culinary Institute of America has its own job board called Culinary Connect where you can advertise job postings. You can also work with the institute to set up job shadowing and internships. Many schools host their own career fairs or meet-and-greets where you can promote your restaurant.
---
Employee Referral Programs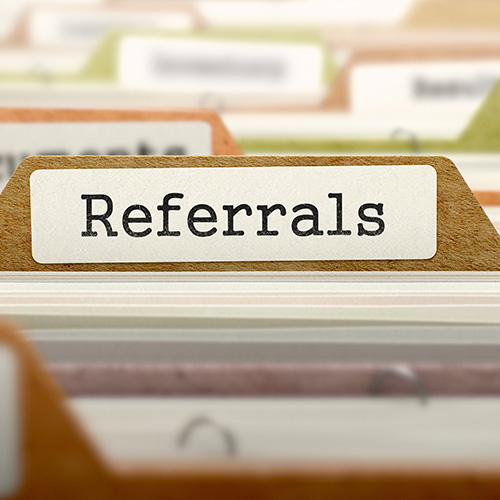 An employee referral program rewards current employees who refer a successful candidate for employment. You choose the type of reward, usually a cash bonus. You also determine the definition of a "successful candidate." For example, will you offer a cash bonus for every referral that is hired or every referral that stays with your company for a certain period of time?
Employee referrals work. According to ERIN, a referral software company, employee-referred hires stay with their companies longer. The hiring process is also much quicker and ends up saving you money on other recruitment costs. Another great part about employee referrals? You pay your own employees! That helps build loyalty from within.
---
Recruiting takes a lot of work! If you employ all our tactics, you might not have time for much else. You'll get better results if you think of recruiting as a full-time job. Appoint a couple of team members as your recruiting experts and allow them to put the effort into doing the job right. If you can't spare the time or resources to handle recruiting in-house, think about hiring a third-party recruiter. There are restaurant recruiting firms all over the country, and they source employees for front-of-house, back-of-house, and management positions.