Grand Opening Ideas for Your Restaurant
Last updated on 4/22/2019
A grand opening is a great marketing strategy to create buzz in the local community before you open a new restaurant. This event will serve as your first chance to invite customers into your establishment, showcase your menu offerings, and start building the relationships necessary for repeat business. However, it can be difficult to come up with grand opening ideas to help your business stand out. Follow the tips and advice below to find out how to plan a grand opening and get the most out of your establishment's big day.
Create a Grand Opening Plan Early
Before your restaurant grand opening, you will want to be sure you have a proper grand opening plan in place for that day. Being prepared ahead of time allows you to focus, create unique launch party ideas, and enjoy the big day when it arrives.
Here are a few areas to focus on when you begin planning your grand opening:
Pick a day for your event: When choosing a day, be aware of upcoming events in the area to avoid competing for customers. Create a timeline of the soft opening events leading up to your grand opening day.


Select a time frame: How long will you host a grand opening? Decide if you want a breakfast, lunch, or dinner crowd and for how many hours you're prepared to stay open.


Recruit volunteers or hire employees: Give yourself enough time to find and train employees for the grand opening. Or, gather volunteers willing to help out.


Select entertainment: Decide if you want to offer entertainment for the grand opening event, and book talent early. This could include bands, DJ's, comedians, clowns for the children, or a local celebrity or sports mascot.


Set a budget: Create a budget early in the planning process to avoid overspending on an extravagant affair. Most restaurants will allocate 20% of the first year's marketing budget towards the event. Be sure to set funds aside for:

Soft Opening and Grand Opening Invitations
Grand Opening Advertisement
Grand Opening Party Supplies and Decorations
Grand Opening Giveaways and Prizes



Decide on a style of service: Begin working on your menu for the big day. Will you offer a full or limited menu, sample platters, or an altered service such as buffet-style?
Host a Soft Opening
Before your official restaurant opening, host a "soft opening" for a limited number of guests to test the staff, the flow, and the atmosphere of your establishment. This gives you and your staff a chance to iron out any kinks before you open your doors to the public. You may even want to host various soft opening events, tailored to a specific group of people, such as:
Friends and Family: This is a free event for trusted people who understand that they are participating in a test run and have agreed not to share details publicly.
Vendors: This is a way to thank those who helped you get your restaurant running and give them a chance to see the final product of their work.
Local Business Owners: People who work in the neighborhood around your restaurant can become your best customers if given a chance to become familiar with and feel connected to your business.
Influencers: Host an event for your local influencers, including politicians, police chiefs, journalists, and bloggers to help the word-of-mouth spread about your location just before the grand opening.
Use these events as an opportunity to get helpful feedback from friendly faces before opening to the public. Sending Google surveys or collecting feedback forms after each event is a great way to get a variety of perspectives.
Allow enough time between the soft opening events and grand opening to potentially rework your menu, service style, or atmosphere. Waiting too long, however, could cause community excitement to die down and potential customers to forget or lose interest.
Offer Grand Opening Promotions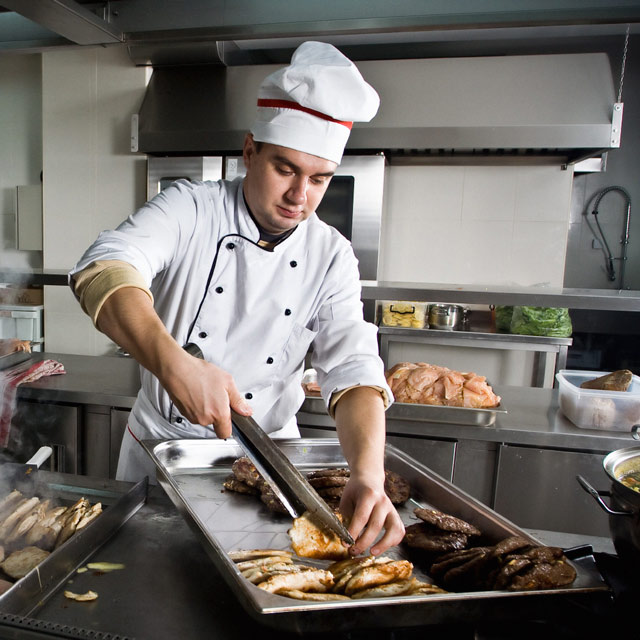 It's important to offer your grand opening attendees something that they'll want badly enough to come to your event. On your grand opening menu, be sure to offer a taste of your signature dishes that best summarizes your restaurant's offerings, while staying on-brand in order to give guests a clear understanding of what they can expect when you open.
When deciding how to encourage patrons to come to your grand opening and keep them coming back to your restaurant, ask yourself the following questions:
What grand opening specials will you offer to customers? You might offer free samples of your specialty dishes or
What will you do to encourage repeat business from patrons attending your grand opening? Considering offering loyalty cards, buy-one-get-one deals, and coupons for free products on the next visit
How will you ensure you're encouraging your target market to come to your restaurant? Try boosting your internet presence and community advertisement.
Become Involved with Community Events
Before your official opening, start building the hype around your restaurant by getting involved with local events and going where your potential customers go. Give the public a taste of your culinary or confectionary creations by setting up a stand at local farmers markets or neighborhood events to establish your business as part of the community.
Hand out samples and inform customers of your upcoming grand opening. This is a great opportunity to also pass around menus and invitations to your opening events and get customers excited for other menu items. Giving them a taste of your signature dishes will entice them to try more when you release the full menu on opening day.
Partner with a Local Charity
When trying to spread the word about your business through local events, consider partnering with a well-known charity. By providing charitable donations, not only will it help debut your restaurant, but it will also show that you are passionate about a cause that may be close to your customers' hearts.
Offer to donate a portion or all of the proceeds of a soft opening event or grand opening day to the charity. It gives your event a personal touch and benefits those in need. Customers will love seeing a business getting involved for a cause.
Spread the Word with Grand Opening Advertisement
There are several savvy ways to promote your business's grand opening. From social media to printed flyers, here are a few restaurant marketing tips you can use to hit your target customers when advertising your restaurant grand opening event.
1. Use Social Media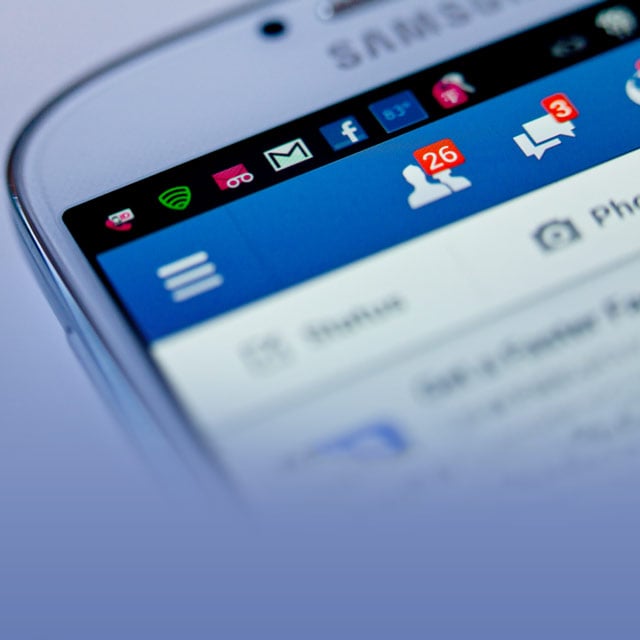 Social media is a budget-friendly way to quickly spread the news about your event. Incorporate the following tips into your social media strategy to create interest before your grand opening:
Offer deals and contests exclusively for followers
Give out free perks for followers before your grand opening
Incorporate hashtags into your posts to make it easy for patrons to find you
Team up with community-wide forums or groups
Create Facebook events to have potential customers RSVP online
Post pictures of your new space, menu items, and employees to drum up excitement
Post regularly to keep your audience interested and interacting with your page
2. Hand Out Flyers
Depending on your target market, creating printed invitations, flyers, and postcards may be a more effective approach. Flyers can be handed out at community events and placed in neighborhood libraries, visitors centers, or pinned on community boards in local cafes. Another option is to have your grand opening flyer included in the local newspaper.
Offer a discount or free perks like a complimentary drink or dessert with a meal on your flyers to encourage patrons to check out the restaurant. Drawing customers in to your grand opening with a free pastry or appetizer can lead to repeat business once your restaurant officially opens.
Here's what should be included on your flyers and postcards:
Your business's name and logo
Any discount or free item coupons
Personalized message to invite customers
Date and location
Images of the restaurant or your specialty dishes
Social media links
Phone number, especially if reservations are recommended
3. Place Grand Opening Signs Around Your Restaurant
Sidewalk signs and banners are a great way to let passersby know of the grand opening. Keep a grand opening sign outside your location space prior to the event to advertise the date and the deals that will be available to customers. After the opening, wooden signs and letter boards can continue to be used to advertise deals and new menu or seasonal items.
4. Create a Google My Business Listing
Boost your internet presence by creating a Google My Business profile. By using a Gmail account and a picture of your location, you can put together a free listing of your restaurant that will appear on the search page when someone looks up the name of your establishment.
This listing will show your potential customers where to locate you, your business hours, your restaurant's phone number, and any photos you would like to add. You can even advertise your grand opening by adding an event post to your Google My Business listing, which can help bring customers in for your big day.
5. Contact Local Media Outlets
Reach out to local newspapers and television stations to check if they would be interested in covering your grand opening. The free publicity could attract a crowd of customers who may not have heard about your event.
When inviting local media to come to your restaurant, put together a media kit including your restaurant's menu, business hours, business card, and any additional information that may be important for them to know. If you are able, designate an employee on staff to serve as the face of your business and handle all professional communications and public relations matters.
The success of your grand opening can make a name for your restaurant early and continue to build your reputation in the community. Your unique grand opening ideas will help reach new customers who will spread the news to their friends and create repeat business. Showing loyalty to your guests and patrons from the beginning can benefit your business for years to come.