How to Bottle and Sell Your Own Sauce
Last updated on 11/03/2021
You can elevate any dish from derivative to decadent with a premium sauce. The consumer trends towards healthy ingredients, global flavors, and sustainable practices created niche markets that sauce makers can tap into. Whether you own a BBQ restaurant and want to sell your house-made barbecue sauce in stores, or you have a killer pepper sauce recipe and want to learn how to bottle and sell your hot sauce, there are business strategies and legal requirements you need to uphold. To help you start your sauce business, we walk you through the steps of how to bottle and sell sauce.
Shop All Sauce Packaging
Use the following links to learn more about each step of starting a sauce business.
How to Start a Sauce Business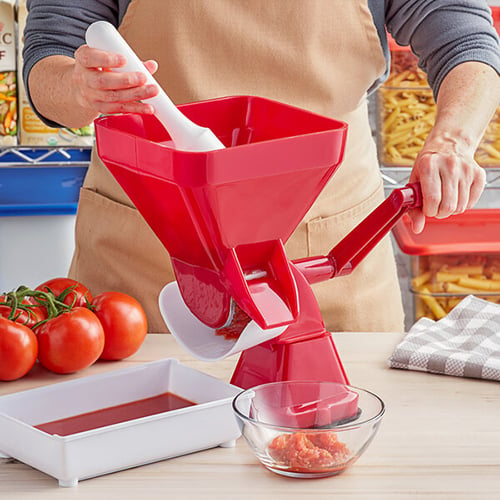 With e-commerce, social media shopping, and small markets, it's easier than ever to start a sauce business. However, you can't pour your sauce into a jar and start peddling it on a website. You need to follow food safety guidelines and institute solid business strategies. Transform your sauce recipe into a business with these simple steps.
1. Create a Scalable Recipe
If you want to start a sauce business, you probably already have a delicious recipe your friends and family rave about. The question is, can you scale your recipe? In other words, can you produce your sauce in bulk year-round with affordable ingredients while maintaining a consistent flavor? Ask yourself the following questions to determine if your sauce recipe is fit for retail.
How long does it take to make a single sauce recipe? If creating a small batch of your sauce is time-consuming, then it isn't the best recipe for mass production.
Are the sauce ingredients expensive? You need to sell your products at prices customers will pay, but you also need to turn a profit. Expensive ingredients make this challenging.
Are the ingredients available year-round? You may have a delicious seasonal sauce, but if its ingredients aren't available year-round, it can't serve as the backbone of your business.
Use our recipe converter to figure out how to make your sauce in bulk.
2. Write a Business Plan
Once you have a solid sauce recipe (or several recipes you want to sell under one brand), it's time to write a business plan for your sauce company. No matter the size of your operation, a business plan allows you to outline goals, projections, and strategies for your sauce company. You can use your business plan to secure financial assistance from banks and investors, and promote your product to local retailers. An effective sauce company business plan includes:
Executive Summary - Briefly outline your company's purpose, products, and goals.
Company Description - Provide an in-depth look at your company's mission, growth projections, and strategies.
Concept and Menu - Detail your products and what makes your brand unique.
Management and Ownership Structure - Build your sauce business on a firm foundation by creating a well-thought-out ownership structure and management system.
Employees and Staffing Needs - Assess how many employees you'll need to bottle your sauce. Even if you're the sole employee at the start, consider what your staffing needs will be as your business grows.
Marketing and Competitor Analysis - You need to identify who your core customer base is and analyze the competitors in your sphere.
Advertising and Marketing Campaigns - Research marketing and advertising strategies and come up with a plan to reach your target demographic.
Financials - Determine your initial and ongoing expenses. Create a realistic projection of when you can expect to see a return on your initial investment.
Ready to dive in and write a hot sauce business plan? Check out our in-depth business plan guide to get started.
3. Choose Sauce Bottles
Knowing your brand, target audience, and baseline finances, you can choose a package that meets your needs. The first thing you'll need to do is choose sauce bottles. While bottles with interesting angles add visual appeal, we suggest using round-walled bottles. Round-walled bottles provide fewer areas for your sauce to clump up and dry out. You'll also need to decide between plastic and glass bottles. We explain the benefits of each below, and why glass is preferable for sauce bottling.
Plastic vs Glass Sauce Bottles
Plastic bottles are cheaper than glass bottles and are usually cold filled, meaning the manufacturer dispenses the sauce into the bottle once it's cooled. Cold filling saves money on chilling equipment, and it also protects you and your staff from burns. However, unless the manufacturer uses a blast chiller, cold filling exposes your sauce to bacteria. You may have to add flavor-altering chemicals and preservatives to your plastic bottled sauces. If you're starting a hot sauce business, glass bottles are your only viable option, since peppers are acidic and can dissolve plastic bottles into your hot sauce.
Glass bottles are perfect for the hot fill technique, which dispenses sauce at a high temperature. Hot filling prevents bacteria development so you can forgo unhealthful and flavor-altering preservatives. Acidic ingredients won't break down glass bottles. While they may be more expensive to purchase, fill, and ship, if you're creating a niche and premium sauce brand, glass bottles suit your product and your target audiences' expectations.
4. Adhere to FDA Label Requirements
Labels serve the dual functions of creating a recognizable brand and providing FDA-required ingredients and nutritional information. Most sauce companies use two separate labels, placing one on the front and the other on the back of their sauce bottles. The official name for the front label is "Principal Display Panel" (PDP). The FDA has specific size and elemental requirements for a product's PDP. You'll want to create an attractive logo for your PDP and use it across your products to raise brand loyalty and awareness. The label on the back reveals the ingredients and nutritional information.
The law dictates that most packaged foods disclose their ingredients and their nutritional value. You may have to break your sauce down into serving sizes and provide the correlating calories per portion. If your product contains possible allergens such as nuts, gluten, or soy, you will need to identify these ingredients on your label. A freelance food scientist can perform a nutritional analysis and help you meet food labeling requirements.
Food certifications and labels can also set your product apart as having increased quality and help you attract your ideal customer base. For example, if you sell Italian goods and you produce, process, and package them in a fixed geographic area following regional methods, you can apply for a DOP label to signify your product's authenticity. Products that meet the requirements of alternative diet plans such as vegan, gluten-free, and keto can attract people following those diets through their labels. If your product is halal or kosher certified, appropriate labels catch the attention of shoppers looking for kosher or halal goods.
What Information Must Be Stated on the Principal Display Panel?
The Principal Display Panel (PDP) is the front label on a food product. We explain the FDA's requirements for PDPs below.
Principal Display Panel Size Requirements
The size requirements of a PDP vary by its shape.
Rectangular Packages PDP Size: Must encompass the entire front of the package.
Cylindrical Package PDP Size: Must encompass 40% of the package's total side area. To arrive at this, multiply your package's circumference by its height.
Miscellaneous Package PDP Size: Must encompass 40% of the package's surface area.
Required Elements on a Principal Display Panel
The FDA requires the following elements to appear on the PDP:
The common name of the food item
The net quantity the package contains
FDA Labeling Requirements
Review our summary of the standard FDA labeling requirements below:
Labels Must Have a Nutrition Facts Chart - The FDA-required Nutrition Facts Chart provides the serving size and the number of calories per serving. The FDA has a specific format for the Nutrition Facts Chart you must follow. Familiarize yourself with the font sizes, order of contents, and placement of the Nutrition Facts Chart.
Labels Must Share Every Ingredient the Product Contains - List every ingredient in descending order by weight percentage. Unlisted allergens are the primary reason the FDA requests product recalls. No matter how small the amount, be sure to list the most common allergens, such as peanuts, eggs, wheat, fish, shellfish, milk, tree nuts, and soybeans. If you make your sauce in a facility exposed to common allergens, you need to disclose this as well, even if your product doesn't contain the allergens.
Nutrition and Health Claims Must be FDA Approved - Before including health claims on your label, submit claims to the FDA and verify that scientific evidence supports your claim. Labels cannot make unbacked promises that the product will affect the normal structure or function in humans.
Required Label Information - The FDA requires the following information: total calories, calories from fat, total fat, saturated fat, trans fat, cholesterol, sodium, dietary fiber, sugars, vitamins A and C, calcium, and iron. Base nutrient percentages on recommended dietary allowances.
Write Nutrition Facts in English - While other languages can appear on labels, the FDA requires manufacturers to print their Nutrition Facts panel in English.
Back to Top
5. Decide How You're Going to Sell Your Sauce
If you're just starting your sauce business, you may assume you can produce your sauce in your home kitchen. While this may be the best strategy while you test your product and grow your brand, it limits where you can sell your sauce. Cottage food laws regulate whether entrepreneurs can produce low-risk foods for sale from their homes. Cottage food laws vary from state to state. They apply to micro businesses with low revenues. Below, we outline the typical ways cottage food businesses can and cannot sell their products. Check with your state and local guidelines to adhere to the cottage food laws in your area.
How Do I Sell My Cottage Food Products?
From your residence to the consumer
Farmer's markets
Flea markets
Roadside Stands
Where Can't I Sell My Cottage Food Products?
Restaurants
Stores
E-commerce
If there are no cottage food laws in your area or you find them too restrictive, use a commissary kitchen to prepare your sauce. Commissary kitchens are rentable commercial kitchens. They allow small businesses to prepare their goods in an FDA-approved kitchen without investing in an expensive facility. If you prepare your sauces in a commissary kitchen, you can sell them in every forum.
6. Production Strategy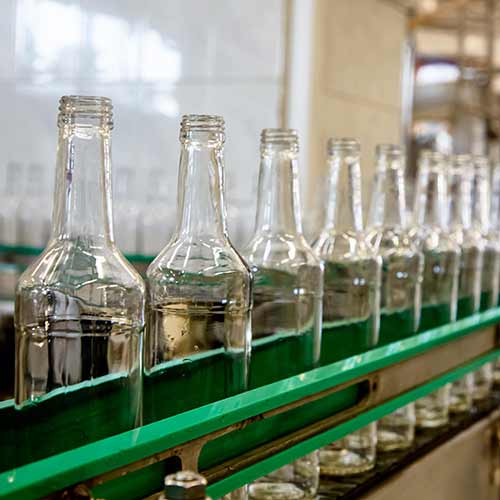 The ideal production strategy for your sauce business depends on the size and scale of your operation. If you're creating small batches of your sauce to sell at local markets, you can produce it on your own or with the help of a few employees. If you're selling to a wide audience on your e-commerce site or grocery stores, consider outsourcing your sauce production to a co-packer.
What Is a Co-Packer?
A co-packer is an established food manufacturing company that businesses pay to produce their products. Also known as co-manufacturing, co-packers own heavy-duty equipment that streamlines food production. Co-packers either manufacture your product line for you, or they can package your finished product. Most co-packers offer various service packages, so their customers decide how many logistical details they want to handle themselves.
For example, one client may pay a co-packer to bottle and package their BBQ sauce. Another customer may only want to pay for bottling and will handle the packaging and shipping themselves. A third customer may have the co-packer handle everything from making their hot sauce to shipping it to their clients.
Working with a co-manufacturer is a cost-effective way to bring your product to market without having to build your own manufacturing facility. It also saves labor costs such as wages, benefits, and training. According to a Contract Packaging survey, 85% of respondents believed co-packing effectively cut costs and brought their margins up, and 68% reported increased business flexibility.
When Is Your Sauce Company Ready to Partner with a Co-Packer?
Given the benefits of co-packing, you may be interested in working with a co-manufacturer from the start. However, co-manufacturing only makes sense for larger operations. Unless you're selling your sauce in bulk to grocery outlets or selling thousands of units on your e-commerce site, you're not ready to work with a co-manufacturer.
Most co-packers will not work with entrepreneurs. A trial process validates mass-producing a product, and small food businesses typically lack the funds to conduct multiple test runs. Since running experimental production runs and line times can cost thousands of dollars, co-manufacturers work with established food companies that can back the investment.
Co-manufacturers don't advertise their facilities. They use brokers to connect viable clientele to their services. Working with a broker benefits you as well. Brokers make sure the co-packer produces your sauce to your specifications, and they help you establish legal protection in case the co-manufacturer cannot uphold their end of the deal.
7. Determine The Best Price for Your Sauce
With the first five steps of starting a sauce business in place, you can generate a profitable price point. To price your sauce, you need to find out what your competitors are charging. If you're planning to sell a specialty salsa, go into gourmet and natural food stores in your area and look at the prices of competing salsa brands.
If you're interested in mass-producing a product, your co-packer will give you a manufacturing price. With that number in mind, go into retail stores and see if the stated manufacturing price allows you to charge a competitive amount and still earn a profit. If not, you may need to adjust your recipe and use less expensive ingredients. After you browse the aisles, research your competitors' sales figures to make sure people are paying their asking price.
3 Point Gross Cost Calculation System
To figure out how much you should sell your product for, you need to calculate the total cost of producing it. Add together the following three things to calculate your gross production cost:
Cost of the materials - packaging, ingredients, shipping materials
Labor costs - salaries, benefits, training materials
Overhead costs - taxes, rent, insurance, marketing, transportation, and any other fees incurred
Pricing Formula
Once you know the gross cost of producing your product, you're ready to plug that number into the pricing formula. To determine the ideal wholesale price for your sauce, multiply your gross cost by 1.5. This will yield the base price for your product if you're selling it to a store. The store will then multiply that number by 1.5 to generate your product's retail price. If you're selling your product directly to your customers, multiply your gross cost by 3 to find its retail price.
Average Prices of Common Sauces
While a sauce's sales price varies by its customer base and where it's sold (ex: e-commerce vs farmer's market vs supermarket vs gourmet grocery store), we've rounded up the average prices for various jarred items to help you get a sense of how much you can charge for your sauce.
Average Specialty Hot Sauce Price - The average 8.78 oz. jar of specialty hot sauce costs $5. While some specialty brands cost more than $5, they usually remain under $10 a bottle.
Average Specialty BBQ Sauce Price - Most specialty BBQ sauce brands charge .57 cents per oz.
Average Chutney Price - On average, chutneys sell for $1.31 an oz.
Average Pasta Sauce Price - When you average the prices of specialty and generic pasta sauces, the average pasta sauce costs .66 per oz.
Average Specialty Salsa Price - Many specialty salsa brands price their products at .71 cents an oz.
8. Advertise Your Sauce
You can have a fantastic recipe, attractive packaging, and competitive prices, but none of that will matter if no one knows about your sauce company. We recommend taking advantage of as many advertising avenues as possible. Discover some of the best ways to advertise your sauce brand below.
Social Media Advertising
No matter where you're planning to sell your product, creating a strong social media presence can boost brand loyalty. If you're planning to sell your wares at local farmer's markets and festivals, use your social media account to share your location and encourage your followers to find your booth. Having a large social media following makes you a more attractive vendor applicant because event coordinators prefer vendors with large social media followings because they draw crowds.
Giveaway Free Samples
In the specialty sauce sector, samples are one of the best ways to convert potential customers to paying customers. At events, free samples draw attendees to your booth. Contact local grocery and gourmet markets and ask if you can set up a booth/sample station inside their store.
In-store demos are critical for smaller brands that aren't on shoppers' grocery lists. Having an on-ground representative allows you to engage prospective clients and explain why your small sauce brand is worth more than a big box brand. You can detail your sauce's ethical production strategy, local ingredients, and how your cultural heritage influences your sauces.
While free samples have changed in the pandemic's wake, they're not off-limits. Lather your sauce on crackers, chips, or bread, then place individual portions in sealed condiment containers. Rather than leaving a tray of samples out in the open air, you can opt for a covered display dome, or you can serve guests individually upon request.
Create a Website
Web presence provides legitimacy. If you're producing your sauce in a commissary kitchen, you can sell it on your website. You can also use your website to keep customers up to date about new flavor launches, build email lists, and provide coupons. If stores sell your sauces, offer a list of locations where customers can purchase them.
If you're not comfortable building a website, hire a web designer to make sure your website is easy-to-use and visually appealing. If people are searching for a killer hot sauce, you want to make sure they find yours. So, work with a search engine optimization strategist to make sure your website is appearing on the first page of Google search.
Attract Media Attention
Entering your sauce into a state fair, food competition, or magazine's "best of" list can provide invaluable exposure for your brand. If you win, you can mention your achievement on your product's label and use it in your advertising. Offering free samples to food reviewers and social media influencers is a fantastic way to spread awareness of your sauce brand. If they like your product and share it with their following, that will drive sales.
Back to Top
---
Bottling Your Own Sauce FAQs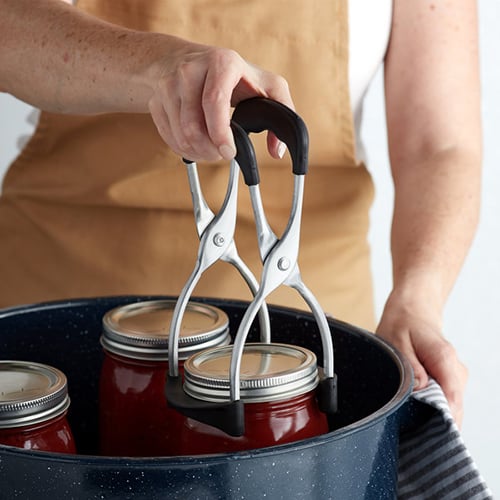 Now that you understand the basics of how to start a sauce business, you need the details of how to operate your unique sauce brand. From the nuances of starting a hot sauce business to the gritty details of bottling a sauce for retail, we break down the most frequently asked sauce bottling questions below.
How to Start a Hot Sauce Business
The largest brands in the hot sauce industry only make up one-third of the sector's sales, so starting a hot sauce business can be a profitable venture for entrepreneurs. If you start a hot sauce business, your chief competitors will be other small producers rather than big brands like Tabasco. The best way to make yourself stand out in the hot sauce market is to create a niche product.
When you make your hot sauce recipe, consider its heat level. While you can promote your product to the micro-market that loves the experience of lasting pain, most consumers won't enjoy a scalding sauce. Experiment with different heat levels and have test groups provide feedback. You can use the Scoville scale as a guide and play with your pepper sauce's heat level. If you're working with extremely hot peppers, you'll need to wear PPE. The capsaicin in peppers that creates a burning sensation in your mouth can damage your body.
Ask yourself what type of heat sensation you want to create. Do you want your hot sauce to flash or linger on the palate? You'll need to research how the body responds to different peppers. A habanero will immediately produce a burning sensation on the tongue and cling to the back of the mouth. Jalapenos send a heatwave to the tongue and the roof of the mouth before dissipating.
How to Bottle and Sell Your Own BBQ Sauce
Besides the general steps for how to start a sauce company, there are special considerations for how to bottle and sell your own BBQ sauce. Depending on the types of BBQ sauce you're selling, you'll need to choose between the hot and cold packing methods. Hot packing is ideal for acidic sauces, so if you're selling a vinegar or tomato-based BBQ sauce, this is the packing method for you. If you specialize in Alabama white sauce or Carolina Gold sauce, consider the cold packing method.
BBQ sauce companies can market their products directly to barbecue restaurants. While a BBQ joint may have spectacular smoked meat, that doesn't mean they have a premium sauce to serve it with. Contact local BBQ restaurants and pitch your sauce to them. Becoming the signature barbecue sauce of a local restaurant provides a steady stream of revenue because they will purchase your sauce in bulk. The restaurant may even allow you to sell bottles of your barbecue sauce in their store.
How to Get Your Product in Stores
To get your product in grocery stores, contact local sellers and ask if you can show your product in their store. Small markets are more receptive to emerging brands than chains. We suggest reaching out to local gourmet, specialty, and organic grocers. Offer the product manager a sampler packet of your sauces so they can decide if they meet their clienteles' tastes. If they think your product is a good fit for their store, ask to set up a product demonstration booth and provide samples at your booth.
In-person stores are not your only option. You can sell your sauce on an online wholesaler's website. As the largest restaurant supply store, WebstaurantStore is always looking to partner with innovative brands. We can ship your products to 90% of the US in two days and expose millions of visitors to your products each month.
You can also hire a specialty food broker. A food broker handles the placement and delivery of food products created and advertised by a small business. They are independent agents who work on commission. Get legal advice before contracting with a food broker.
How to Bottle Sauce for Retail
Most sauces bottled for retail sale use either the hot fill or cold fill canning process. We explain the differences between these two techniques below.
Hot Fill Canning Process
The hot fill canning process uses heat to sterilize the food product and the container it's going into. Manufacturers begin the hot fill process by heating the food product to a temperature between 194- and 203-degrees Fahrenheit. They inject the hot liquid into its packing container and hold both the container and its contents at a high heat temperature for 15-20 seconds. This sterilizes any bacteria that may have clung to the packaging or contaminated the product. The packer leaves the containers to rest until they cool to 180 degrees Fahrenheit. They then seal the packages and leave them to finish cooling.
Which products are hot filled? - Acidic products require the hot fill canning process.
Examples of hot filled products - vinegar-based sauces, hot sauces, juices, and sodas.
Cold Fill Canning Process
Wondering what cold packing means? In the past, cold packing meant putting raw food into a jar. When modern manufacturers cold pack food items, they use extreme cold to kill bacteria during its packaging process. They keep the food at low temperatures before they distribute it into the packaging, and they blast the packaging with icy air to sterilize it.
Which products are cold filled? - milk or cream-based foods
Examples of cold filled products - Alfredo sauce, Alabama white BBQ sauce, bechamel sauce, Bolognese sauce.
How to Sell Homemade Sauce
To sell homemade sauce out of your residential kitchen, you'll need to check the cottage food laws in your area. Cottage food laws regulate the sale and production of low-risk foods (such as sauces) from an entrepreneur's home. In most states, you can sell foods produced under cottage food laws from your residence to the consumer, at farmer's markets, flea markets, and roadside stands. In most areas, you cannot sell cottage food items to restaurants, stores, or e-commerce applications.
Are Nutrition Labels Required to Be on Food Products?
The FDA requires a Nutrition Facts label on most food packages. To adhere to the law, labels should have a heading that reads "Nutrition Facts". The "Nutrition Facts" heading must extend the width of the Nutrition Facts box and have the largest type size in the nutrition label (it must exceed 8-point font, but it doesn't have to exceed 13-point font).
Back to Top
---
Whether you want to start a hot sauce business or bottle BBQ sauce, there is a lot of money to be made in the sauce sector. You can sell your sauces directly to consumers online or sell your sauces at festivals and specialty grocery stores. Since unique sauces are one of the fastest-growing food trends, now is the time to start a sauce company and tap into this expanding market.
---