Becoming a YouTube Chef
It's no surprise that social media marketing plays a crucial part in drawing attention to restaurants and menus, but what can you do to market yourself as a chef? Showcase your talent and exercise your creativity by starting your very own cooking show on YouTube. We'll walk you through creating content for a YouTube cooking channel that will have viewers flocking to your page to follow along.
How to Start a YouTube Cooking Channel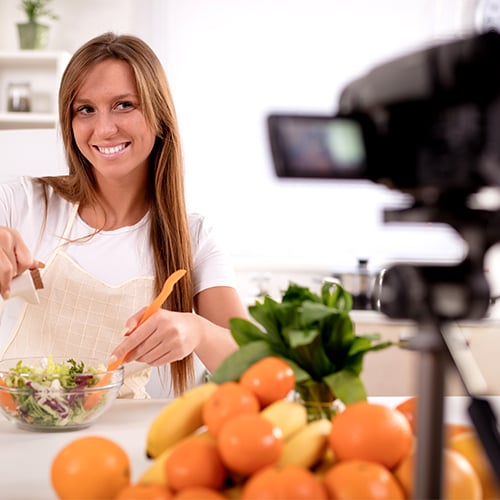 A successful YouTube channel takes a lot of work, but we've broken down how to start your YouTube cooking show into these simple steps:
---
How to Make Cooking Videos
To launch a YouTube cooking show, you'll need to produce high-quality videos that your viewers can follow in their own kitchens. Below, we've included some of the recording essentials and key details you'll want to include for your cooking videos.
Cooking Video Supplies
Here is some of the equipment you'll need to film cooking videos:
Camera: Whether it's your phone or a digital camera, you'll need a device with high-quality recording capacities and internal storage to capture the videos of your recipe.
Tripod: To keep your shot steady and properly angled, use an adjustable tripod that can hold your device as you film.
Lighting: Professional-looking videos need to be well-lit so that viewers can see the details of your recipe. You can use ring lights or professional studio lighting to make sure your kitchen is illuminated well enough for your camera.
Microphone: Most cameras have built-in microphones, but they may not be as crisp as a professional option. If you're adding voice-over to your videos, an external microphone would be a great addition to your recording kit.
Editing Program: Once you have all of your footage, edit the recording together to create the final product that you'll upload on your channel. Some of the commonly used editing programs include PowerDirector 365, Apple iMovie, Animoto, Lightworks, and Adobe Premiere Pro.
Cooking Supplies: Make sure your cooking supplies are all clean and gathered before you start working on your video. This makes the filming process run smoothly and can help produce a professional finished product.
How to Film Cooking Videos
Once you have your filming equipment gathered and set up, your storyboard will help you collect the footage you need to put the video together. Follow these steps as you begin filming your YouTube cooking video:
Set up your cooking supplies. Organize your cooking supplies and ingredients in a way that lets you flow from one logical step to the next while keeping your space tidy.
Film an introduction. Record a small clip introducing yourself and the recipe you'll be teaching.
Show the necessities. Grab footage or a still image of the supplies and ingredients your viewers will need to follow along with the video.
Record the recipe. First, you'll need to decide if you'll be recording the prep straight through or grabbing individual recordings of each step. Recording without stopping allows very little room for error but lets the viewer follow in real-time. Individual recordings can be time-consuming but then you can re-record and stitch together only the best footage.
Show off the final product. Finish by recording the dish coming out of the oven or refrigerator before you serve it. You can grab a video or still image of the dish plated and ready to serve to close the video.
Edit the video and upload. Transfer all of the footage to a computer and edit together the clips. You may choose to add captions and voice-over to get it presentable before uploading. The easier it is to follow along, the better.
---
How to Create Content for YouTube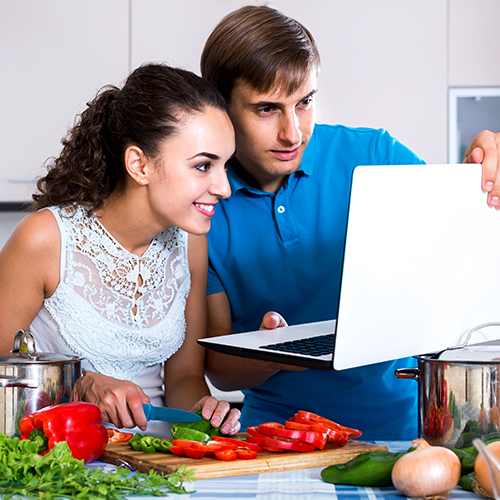 To gain a loyal base of subscribers, you should upload at least one video per week. However, you shouldn't rush and churn out non-descript recipes. Viewers want to see a unique twist on each dish you do because that's what will keep them interested.
Here are some tips for planning your YouTube content:
Create a content calendar. It's easiest to keep your subscribers' attention when you're producing content for them regularly. Mapping out your videos on a calendar will help you stay organized.
Try to account for running out of ideas as you plan your content. Creativity comes and goes in bursts, so consider producing more videos when you're full of concepts.
Keep an eye on trends. Just like with foodservice trends, you'll want to stay informed on what consumers want. Tune in to your competitors' channels and YouTube's trending page to see what people are watching. But, as always, put your own spin on these concepts to create original content.
Ask your viewers what they'd like to see. Create a relationship with your subscribers so that you can create content that you know they'll be interested in. They can leave comments on your videos or social media accounts with ideas for you.
Skills You Need to Start a YouTube Cooking Show
Creating cooking content for YouTube means practicing your techniques and recipes frequently. You'll spend lots of time testing dishes, brainstorming plating techniques, talking to cameras, and thinking about each step in your recipe.
Aside from basic cooking techniques, you'll want to make sure you can teach the recipe as you perform it. Break down your recipes into easy-to-understand steps. The key is to stay engaged with the camera throughout the video to bring in viewers and keep them watching. On top of being a great chef and teacher, you'll also need filming and video editing skills to compile your video and upload it for the world to see.
---
How to Gain Exposure for Your Channel
Joining the YouTube community will allow you to connect with hundreds, thousands, or even millions of people who love food as much as you. Each of these people is an opportunity for engagement and exposure that your channel needs to succeed.
1. Encourage Users to Like and Subscribe
Including these helpful reminders in your videos calls your viewers to action. YouTube's algorithm favors videos with many likes and views, so high rates of engagement could help you be featured on other users' "recommended" feeds or even the trending page.
2. Engage with Your Subscribers
Get to know your viewers by reading their comments and responding to some of them. Not only will this help your subscribers feel connected with you, but it can also help you gain insight into what your audience likes about you. Communicating with your audience could give you valuable feedback that you wouldn't have otherwise.
3. Collab with Other YouTube Creators
Reach out to other YouTube hosts and set up collaborative projects. Most of the time, "collabs" include creating one video for each YouTuber's channel, in which the visiting user gains exposure to the other's audience. This allows you to interact with a whole new group of viewers and learn from fellow creators.
How to Make Money on YouTube
There are two main ways that you can make money from your YouTube channel: video ads and sponsored content.
1. Getting Ads on Your YouTube Videos
When you gain enough subscribers and watch hours on your channel, you can "monetize" your videos, or allow YouTube to put ads on them. You earn money depending on the format of the ad put on your content, the price of the ad featured, or other factors set by YouTube.
2. Getting Sponsorships for Your YouTube Channel
If you can grow your channel to have several thousand subscribers, product brands may start contacting you for sponsorship opportunities. Generally, a brand will ask you to use their product in your video and will compensate you according to terms set before you create the video. The bigger your base of viewers, the more attractive your channel will be to brands looking to promote their products.
Becoming a Full-Time YouTuber
For some people, creating a YouTube cooking show can change the path of their career. Growing your channel to a few hundred thousand subscribers could give you the opportunity to turn YouTube into your full-time job if your videos generate enough revenue.
Be Prepared for the Time Commitment
While YouTube gives you schedule flexibility, running a successful YouTube channel and its supporting social media profiles is practically a 24/7 job. Subscribers may want daily content on other platforms because they can't get enough of your unique perspective.
Learning how to balance your work with your personal life is a challenge that many full-time YouTubers face. When you work from home and your job is to be present on social media, it becomes difficult to know when to stop working. This is something to keep in mind if you want to pursue YouTube as your full-time income.
If you want to explore opportunities for more creativity in your cooking career, consider starting your own YouTube cooking show. This endeavor could help you hone your skills, earn some money, and may even change your career. After working on YouTube full-time, some users find even more success by transitioning to network television. Having a successful YouTube channel is a big time commitment, but your dedication could take your cooking career to the next level.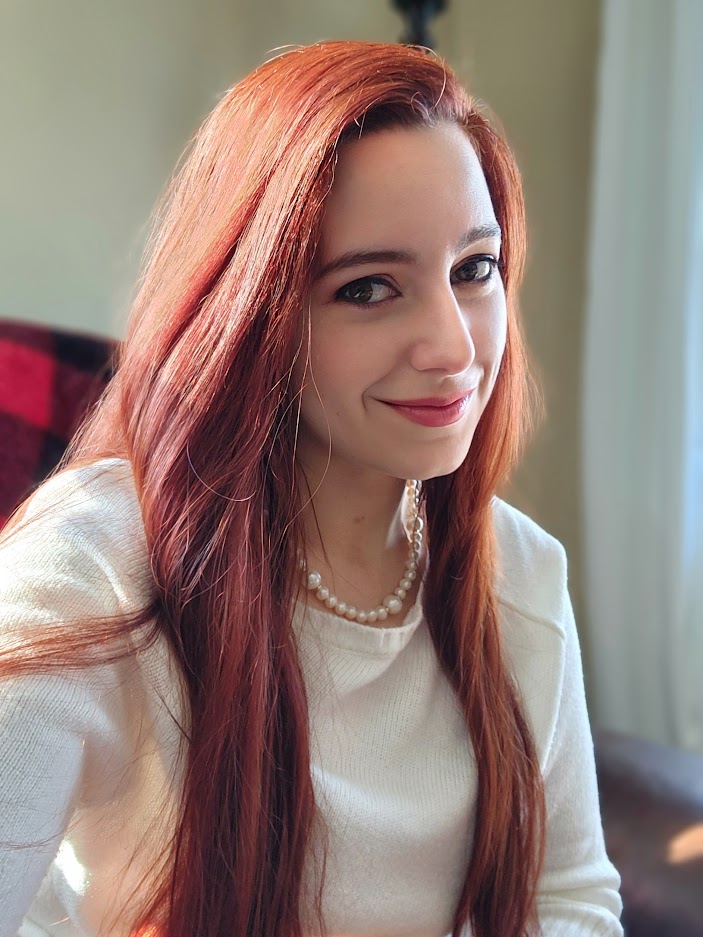 Posted in:
Advertising & Marketing
|
Kitchen & Cooking Tips
|
By Janine Jones
The information provided on this website does not, and is not intended to, constitute legal advice. Please refer to our
Content Policy
for more details.