National Food Holidays
In the United States, there is a food holiday for nearly every day of the year. While some celebrate specific foods or ingredients, others give people the opportunity to enjoy a wide variety of foods. These food holidays present the perfect opportunity to market your restaurant, bar, or pub, as well as come up with creative new ideas to add to your business. In the blog below, we'll introduce a handful of food holidays for each season as well as examples of how to celebrate them.
Winter Food Holidays
Though the winter months can be cold, they offer plenty of reasons to celebrate with food. From high-stakes sporting events to popular holidays, people across the country have plenty of reasons to get out of the house despite the winter weather. If you're looking for ways to create new promotions or celebrations in your restaurant, bar, or pub this winter, consider the following holidays:
International Hot and Spicy Food Day
Observed on January 16th, International Hot and Spicy Food Day is a day for celebrating all types of spicy foods. Whether you serve wings, hot sauce, or any other type of food that appears on the Scoville scale, this day is the perfect opportunity to highlight your spicier foods. If you operate a restaurant or bar, you can add new wing sauces to your menu for guests to try. You can also offer discounts on wings or even host a wing eating challenge.
National "Drink Wine" Day
Celebrated on February 18th, National "Drink Wine" Day offers a chance for you and your guests to enjoy your favorite glass of wine. Whether it's being enjoyed on its own or as part of a meal, wine is one of the most popular alcoholic beverages across the globe. Since wine comes in several different varieties, every person may have a different preference. If you have the supplies to do it, hosting a wine tasting is an excellent way to celebrate the holiday and introduce your guests to new types of wine. You can also feature select bottles on your menu or even offer specials on certain brands.
Fastnacht Day and Paczki Day
In 2022, March 1st marks the celebration of both Fastnacht Day and Paczki Day. These holidays coincide with Fat Tuesday and Mardi Gras and mark the Tuesday before the beginning of Lent. Each pastry has a distinct style and taste, with fastnachts originating from German cuisine while paczkis originate from Polish cuisine. If you own a bakery and don't currently serve the pastries, you can add them to your menu for the day to celebrate.
National Irish Food Day
Celebrated on March 17th, National Irish Food Day falls on the same date as St. Patrick's Day. If you're looking to host a St. Patrick's Day celebration at your restaurant, bar, or pub, try adding traditional Irish foods like shepherd's pie or corned beef and cabbage to your menu for the day. Offering discounts or special offers on select types of whiskey is another effective promotion to consider. To take your celebration a step further, you can even make an effort to buy green products and display Irish decorations for the day.
---
Spring Food Holidays
As the snow melts and the days get warmer, many people across the country will find themselves looking for something to do. To capitalize on this, there are a variety of different promotional options available to restaurant owners. Consider celebrating one or more of the following food holidays to create interest in your business this spring:
New Beer's Eve and National Beer Day
New Beer's Eve falls on April 6th, with National Beer Day directly following it on April 7th. The holiday was established to celebrate the end of Prohibition, which was put into effect with the 18th Amendment and banned all alcohol sales in the United States. When the 21st Amendment put an end to prohibition, people across the country celebrated. To commemorate the day, offer happy hour specials on select beers for your guests. If you own or operate a brewery, you can provide brewery tours to teach curious customers about the brewing process.
National Hoagie Day
Celebrated on May 5th, National Hoagie Day gives you and your customers an excuse to enjoy the hoagie of your choice. Also referred to as submarine sandwiches, or "subs", hoagies are one of the most popular types of sandwiches in the country. To celebrate National Hoagie Day and attract customers, some delis choose to offer discounts on select sizes or types of hoagies. Others go as far as handing out free hoagies to lucky customers.
National Mint Julep Day
On May 30th, people across the country gather to celebrate National Mint Julep Day. A mint julep is an alcoholic cocktail that is made with bourbon and fresh mint, as well as other varying ingredients. Although their official holiday is observed on May 30th, many people also enjoy this drink during the Kentucky Derby. If your bar staff knows how to prepare a mint julep, you can highlight it on your menu. You can also optimize your outdoor dining space for serving drinks and create a refreshing way to celebrate as summer draws near.
International Picnic Day
This food holiday is celebrated on June 18th, just days before the start of summer. Celebrate the fact that summer is closing in by hosting a picnic-themed celebration at your restaurant. If you have an outdoor dining space, you can decorate the tables with picnic-themed products. You can also showcase picnic-themed foods on your menu or create a buffet-style layout where guests can choose the foods that best fit their ideal picnic celebration.
---
Summer Food Holidays
The beginning of summer brings excitement and opportunity for many people. Families go on vacation, children get a break from school, and businesses across the country prepare for an influx of customers. Below, we've listed several different summer food holidays that you can use to attract guests and generate interest in your business:
National Ice Cream Day
Commemorate the start of summer with National Ice Cream Day, observed every year on the third Sunday in July. The dessert regularly ranks among the most popular desserts in the United States and can be found in many different flavors, meaning that each customer may have a unique preference for how their ice cream is served. If you own an ice cream shop, you can invest in a self-serve station for your guests, allowing them to celebrate the day with their ideal frozen treat. Another way to celebrate National Ice Cream Day is to add new flavors to your menu for a limited time, allowing guests to try their favorites. If one sells particularly well, you could even add it to your menu permanently.
National Tequila Day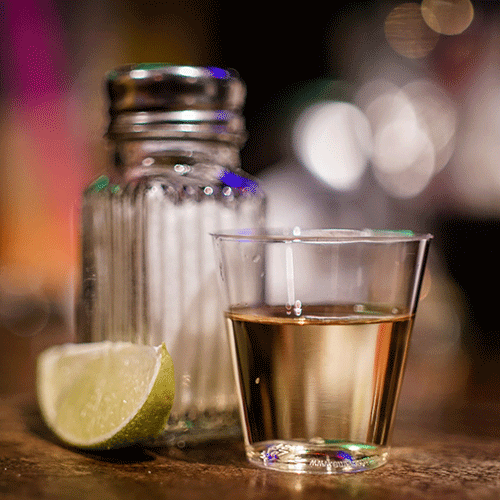 July 24th marks National Tequila Day, an opportunity for tequila enjoyers across the country to enjoy. Tequila can be enjoyed both on its own and as part of a cocktail, with many mixed drink recipes calling for the popular liquor. Consider highlighting and offering specials on drinks like margaritas, tequila sours, and Mexican mules at your bar to celebrate the holiday.
National Potato Day
There are many different types of potatoes, and each year on August 19th businesses have an opportunity to celebrate them. Chances are you offer them in a variety of different forms on your menu. If you have access to buffet equipment or food warmers, creating a baked potato bar is an excellent way to celebrate National Potato Day. By providing your customers with a variety of toppings and mix-ins you can allow them to create the baked potato meal that best fits their preferences.
International Bacon Day
International Bacon Day is typically celebrated on the first Saturday of September, just before Labor day. Whether it's being enjoyed as a side at breakfast, as a topping on a burger, or just on its own, bacon comes in many forms and is one of the most popular foods across the globe. To celebrate the day and draw customers to your business, work with your staff to find ways to incorporate bacon into the recipes on your menu. This can be achieved by adding bacon to your burgers, breakfast sandwiches, and a variety of other common dishes.
---
Fall Food Holidays
The arrival of fall brings with it one of the busiest times of the year for many people. From back-to-school time to the anticipation of Halloween, Christmas, and Thanksgiving, there are plenty of things to look forward to. Fall also brings with it the anticipation of fall flavors and trends, as well as the opportunity to create a variety of different promotions for your restaurant. By celebrating the food holidays below, you can create a unique fall atmosphere in your business:
International Coffee Day
October 1st marks International Coffee Day, a holiday that is used to promote and celebrate the caffeinated beverage. Originally established in 2015, the holiday is also used to promote fair trade coffee and raise awareness for the issues faced by coffee growers. Every morning, people across the globe buy or prepare a cup of coffee as part of their daily routine. If your coffee shop offers a customer loyalty program, you can offer a free cup of coffee to anyone with a loyalty card. It's also important to consider offering discounts on takeout coffee containers, allowing large groups to enjoy coffee together.
World Vegetarian Day
World Vegetarian Day is celebrated every year on October 1st. It was established by the World Vegetarian Society in 1977 to promote the joy, compassion, and life-enhancing possibilities of adopting a vegetarian diet. The holiday allows organizations across the globe to raise awareness of the ethical and environmental benefits of vegetarianism. To celebrate World Vegetarian Day, experiment with meatless food options on your menu. Foods like tofu, tempeh, and soy are just a few examples of plant-based protein sources. By ordering plant-based meat products for your kitchen, you can vegetarian spin on your most popular dishes.
National Pumpkin Day
Celebrated on October 26th, National Pumpkin Day is the perfect opportunity to celebrate the arrival of fall. As one of the main symbols of Halloween, there are many different pumpkin recipes that you can choose from. Pumpkin pie, pumpkin bread, and even roasted pumpkin seeds are just a few of the foods you can add to your menu for the day. However, to truly celebrate the holiday, you must put all parts of your pumpkin to use. Hosting a pumpkin carving or decorating contest gives guests a chance to show off their decorating skills. If you own a bar, consider making a pumpkin keg and filling it with your favorite fall beer.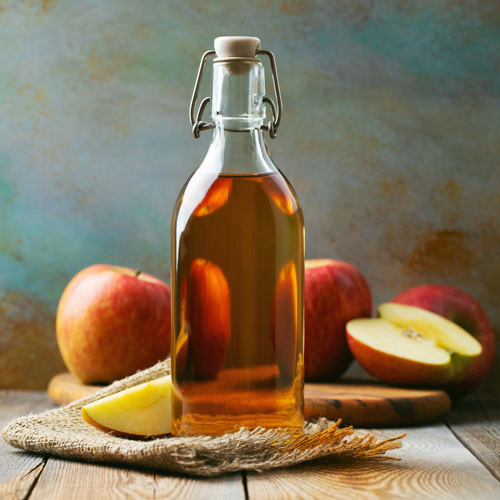 National Apple Cider Day
National Apple Cider Day falls on November 18th. Although its classification can vary depending on where you live, nothing should stop you from celebrating the versatile drink. As one of the most popular fall beverages, it can be prepared and served several different ways. To celebrate the holiday, you can attempt to make your own apple cider or find an apple cider brand that best fits your preferences. You can also serve hard cider at your bar or add it to your selection of drinks.
---
Food holidays are an excellent opportunity to market your business. Whether you're new to the foodservice industry or have years of experience, finding new ways to attract customers is essential to your success. By celebrating the holidays above, you'll be able to bring in more guests and experiment with new ideas.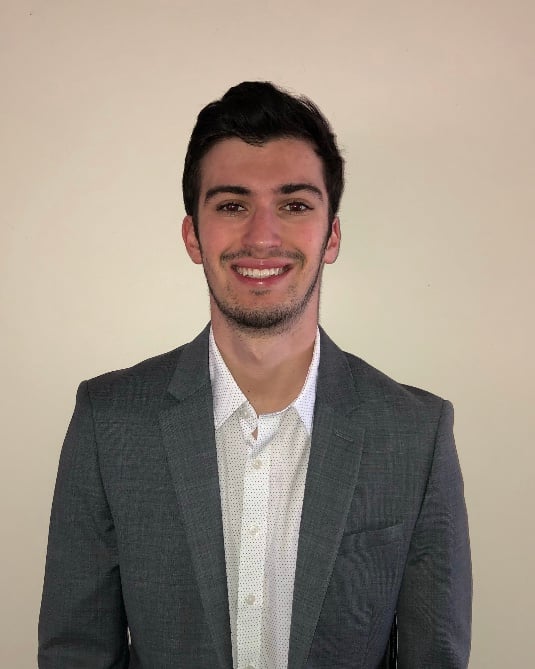 Posted in:
Holidays
|
Advertising & Marketing
| By Jason Kurtz