What is a Restaurant Profit and Loss Statement?
A restaurant profit and loss statement, also known as a restaurant P&L, reflects your restaurant's revenue and costs during a specified period of time. Basically, it functions as a bank statement for your restaurant to help you track your business's progress. Although many people know a restaurant profit and loss statement is important to understanding their business's growth, it can be challenging to know what information to include when creating one. This article will guide you through the basics of creating your own restaurant P&L, so you can better understand and manage your restaurant's finances.
General Information
Frequency
Restaurant profit and loss statements can be used weekly, monthly, or yearly. Weekly statements are recommended so you can keep track of what is most profitable or costly to your establishment each week. If any adjustments are necessary, you can make those changes more quickly. Many restaurants will also use monthly and yearly restaurant profit and loss statements to show overall progress.
What to Include
A restaurant profit and loss statement usually includes three main sections.
The first section of a restaurant P&L includes a breakdown of your revenue.

The second section lists your cost of goods sold.

The final section includes restaurant operating expenses such as restaurant insurance cost and occupancy expenditures.
Restaurant labor cost is often listed as a separate expense between the cost of goods sold and restaurant operating expenses. To easily see where your biggest profits or losses occur, it's helpful to break down your revenue and costs into smaller, more specific sections.
A restaurant P&L is customizable to your needs, so don't completely rely on another restaurant's profit and loss statement as an example to follow. Yours can be as rudimentary or elaborate as you like, but it will be more helpful to understanding your accounts if you provide details and include the costs and gains most relevant to your establishment.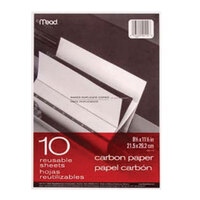 Revenue
Your revenue is the profit you earn from selling goods to customers. Most restaurants will generate their highest profit from food and beverage sales, but it is also possible to increase revenue through other business ventures like those listed below. Be sure to list each source of income separately on your profit and loss statement.
Food and beverage sales
These sales can be broken down into subsections that are listed separately, such as: food, beer, wine, and coffee. Depending on your type of establishment, you may need more subsections, or one subsection may be more profitable than another. For example, a coffee shop will likely have a higher profit from coffee sales than food sales, and a steakhouse will probably generate more revenue from food sales than wine sales.
Other business ventures
Merchandise sales - This

includes sales from any items that function as

promotional

material for your restaurant. This merchandise may include gift cards or souvenirs like T-shirts, recipe books, and mugs.


Costs
Your restaurant's costs include any expenses from inventory purchases to restaurant insurance cost to paychecks for your employees. Cost of goods sold, restaurant labor cost, and restaurant operating expenses are the three main expenditures you will encounter as a restaurant owner, and they are usually listed separately on the profit and loss statement.
Cost of Goods Sold
The cost of goods sold (COGS), or cost of usage, tracks the amount of money you spend on food and beverages supplied to your customers. If your restaurant has merchandise or caters on the side, you should include those expenses in COGS. To understand the cost of goods sold, you must keep track of how much you spend on inventory to accommodate your sales. It is also important to understand your menu pricing to be sure your food is priced competitively. Some restaurants try to alter their COGS by using portion control methods on food and beverages. This tactic decreases the inventory they use per week by a small amount, helping them to keep more in stock for the next week and lowering the COGS.
Restaurant Labor Cost
Salaries and hourly wages for all employees from your head chefs to your bussers make up your restaurant labor cost. The key element to controlling your restaurant labor cost is to understand how many workers you need to provide consistent and effective service without scheduling too many people. Every restaurant requires a chef, and most need a host and servers. As the restaurant owner, you have some control in the amount you spend on labor because you can determine the number of people you employ after the most essential employees are hired.
Restaurant operating expenses include costs on everything from paper napkins to rent. Depending on your restaurant type, your expenses will vary greatly. Below is a breakdown of the more common expenses restaurant owners should consider, but it's important to break down the costs most relevant to your type of establishment on your restaurant P&L.
Occupancy Expenses
These expenses include the fundamentals of your business, including rent, utilities, taxes, and waste removal. Sometimes, your occupancy expenses will vary depending on your leasing agreement, but other expenditures like waste removal may be fixed. Occupancy costs might also include unforeseen expenses like equipment repairs or building repairs that are essential to your business's success and the safety of your premises.
Restaurant Insurance Costs
Insurance is an important element to consider when running a business as it typically costs thousands of dollars a year based on the extent of the coverage you want. Your restaurant insurance cost may include coverage for general liabilities, worker's compensation, property damage, business crimes, loss of income, equipment breakdown, and more. Some insurance companies will work with restaurant owners to customize options, so don't be afraid to shop around. Progressive, Farmer's Insurance, Liberty Mutual, and Nationwide are a few companies that provide information on restaurant insurance.
Miscellaneous
Miscellaneous costs include any daily expenses that are necessary to your restaurant's success like buying napkins, restocking your paper cups, or replacing glassware. These expenses will vary depending on the type of establishment you operate. For example, when comparing a fast food business and a 5-star restaurant, the fast food business will spend more money on disposable cups and napkins while the 5-star restaurant will invest more money in china dinnerware.

Net Profit/Loss
At the end of your restaurant profit and loss statement, you will list your net profit or loss based on your revenue and costs. To calculate your net profit or loss, subtract both the restaurant labor cost and the restaurant operating cost from your gross profit. Your revenue needs to be greater than all of your costs combined for you to generate a profit. The table below is an example of what your P&L may look like.
Restaurant Profit and Loss Statement, January 2015
Sales
Week of Jan 4
Week of Jan 11
Week of Jan 18
TOTAL

Add all amounts from food and beverage sales to get your total revenue per week.

17,000
16,000
17,750
Food
10,500
9,000
11,000
Wine
2,000
1,750
2,750
Beer
1,250
1,500
1,750
N/A Beverages
1,500
1,500
1,250
Merchandise
750
1,250
1,000
Catering
1,000
1,000
0
COGS
Food
3,500
2,750
3,750
Wine
800
600
900
Beer
400
500
550
N/A Beverages
250
250
200
Merchandise
300
500
400
Catering
500
300
0
Total COGS

Add all numbers in COGS from each week to get this number.

5,750
4,900
5,800
Gross Profit

Subtract Total COGS from TOTAL for that week to get Gross Profit.

11,250
11,100
11,950
Labor Cost
3,750
3,500
4,000
Operating Costs
Miscellaneous
200
100
150
Rent
600
600
600
Utilities
400
400
400
Property Tax
150
150
150
Waste Removal
75
75
75
Insurance
125
125
125
Equipment Repairs
50
0
0
Total Operating Cost

Add all numbers in Operating Costs from each week to get this number.

1,600
1,450
1,500
Net Profit/Loss

Add Labor Cost and Total Operating Cost for that week; subtract that number from Gross Profit for that week to get Net Profit/Loss.

5,900
6,150
6,450
Remember, your restaurant profit and loss statement should reflect what is most relevant to your business. With a little research and planning, you can be well on your way to creating an accurate profit and loss statement for your restaurant so you can understand your financial progress.