Restaurant Dress Code for Employees
Last updated on 3/17/2021
Most businesses put dress code policies in place to create a standard of dress for their employees. In the foodservice industry, dress codes are an essential part of restaurant branding, food safety, and workplace hygiene. By providing a clear restaurant dress code, you help your employees to understand your expectations and avoid any potential missteps when choosing their work attire. Restaurant dress codes set a standard for your employees and also give you the right to enforce the policy when needed. Consider these tips for creating, implementing, and enforcing an effective dress code in your establishment.
Shop All Restaurant Uniforms
Click below to learn more about restaurant dress codes:
What Is a Restaurant Dress Code Policy?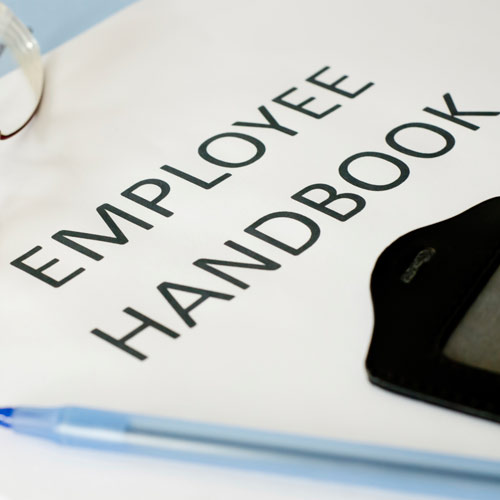 An employee dress code policy is a written guide that outlines the company rules in regards to employee clothing, uniforms, grooming, and overall appearance. The restaurant dress code should be included in the employee handbook and reviewed with all new staff members.
Benefits of Dress Code
Restaurant dress codes offer several benefits for employers and staff members. Most importantly, a dress code helps your employees to choose the appropriate work attire so you can focus on other important tasks. But in addition to that, a standard of dress will also help in these areas:
Guest First Impressions - Clean, well-fitting uniforms and good personal hygiene make your front-of-house staff appear professional to your guests.


Identification - Dress codes and uniforms make your staff members more identifiable to guests and other employees.


Restaurant Branding - You can enhance your restaurant branding by extending it to your staff uniforms. Server clothing and aprons can be customized with your restaurant's name and logo.


Team Morale - Uniforms should help inspire a sense of pride, authority, and camaraderie among employees.


Safety - A dress code isn't necessary for appearance regulation alone. In the back of the house, non-slip shoes prevent trips, while chef's coats and chef pants can prevent burns.
---
How to Write a Dress Code Policy
It helps to break your dress code into easy-to-read sections. Include the following information in your written dress code policy:
Dress Code Purpose - A brief statement that addresses the importance of a dress code helps your employees to understand its purpose.


Dress Code Policy Target - List out all employee positions that must adhere to the dress code, including back-of-house, front-of-house, and management positions.


Dress Code Guidelines - This is the meat of your dress code policy. Outline all aspects of the restaurant employee dress code, from personal grooming to bodily hygiene.


Accommodations - Use this space to specify your accommodations. For example, you should allow exceptions to the dress code for religious expression, cultural dress requirements, and disabilities.


Employee Acknowledgement - Request a signature from all new employees to show they have read and understand the dress code policy.
Note: Before making your dress code official, consult with legal council to ensure you are abiding by all state and local regulations. Your attorney should also review the dress code to check for language or rules that could be considered discriminatory.
---
What to Include in a Dress Code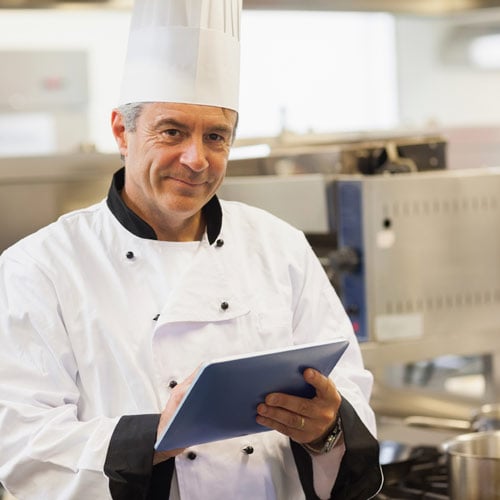 We've made a list of the common topics covered under a foodservice dress code. Every dress code is different, so use our dress code list as a starting point when you write your policy.
Uniform Employees - If you provide uniforms, specify what articles of clothing you will provide and what items need to be purchased by the employee. For instance, you might provide chef coats and pants, but not footwear. You might also provide employees with accessories such as a chef hat or neckerchief when distributing uniforms. Also list any specific requirements related to uniform style, color, and brand to help employees purchase the right items.


Non-Uniform Employees - Some employees wear their own personal clothing instead of a uniform, like managers, host staff, and sometimes bartenders. You can help them choose an appropriate work outfit by specifying a formal, business casual, or casual dress code. Beyond that, you might also have requirements related to color, fit, and style.


Personal Clothing - Some employees change into their uniforms after they arrive to work. In your dress code, specify that all personal clothing worn on the premises must adhere to certain standards. Employees should change into uniforms before starting their shift and store all personal belongings in designated areas.


Footwear - Your footwear policy is one of the most important parts of your dress code. There's a misconception that only back-of-house employees need to wear non-slip footwear, but any restaurant employee could slip on a greasy floor. Set a safety standard by requiring non-slip footwear for all staff members. Thankfully, there are many styles of skid-resistant footwear to suit any type of dress code.


Fingernails - Unless intact gloves are worn, employees working with food may not wear fingernail polish. Nails should be kept short, trimmed, and filed. Artificial nails are not permitted.


Hair Restraints - Food handlers must wear a chef hat or hair covering, a beard restraint (if applicable), and clothing that covers body hair. Front-of-house staff should keep hair pulled back from the face.


Jewelry - Rings (except for a plain band without stones), bracelets (including medical bracelets), watches, and other jewelry must be removed from hands and arms. Individual companies may create policies that require necklaces, earrings, or other facial jewelry to be removed to limit the risk of physical contamination. For food handlers that must wear a medical alert bracelet to protect their health, you can offer accommodations like wearing the bracelet further up their arm, attaching it to a necklace worn inside their shirt, or wearing an anklet instead.


Personal Hygiene - Maintaining good personal hygiene isn't just for looks, it also prevents pathogens from skin and hair from coming in contact with food. In your policy, state your expectations for bodily hygiene. Address personal cleanliness, oral hygiene, and use of products to prevent body odor.
---
Enforcing Your Dress Code
Once you've put your dress code into writing and documented disciplinary procedures for potential infractions, you're ready to enforce the policy. Check out our tips for handling possible violations of the restaurant employee dress code:
If a violation is reported by another employee, take time to observe the employee to see if the claims are true.
Move the accused employee away from patrons or co-workers to discuss the alleged violation.
Ask the employee if there was a reason they didn't follow the policy.
If it's the first offense, provide an opportunity to change and return to work.
Document the situation and follow up to discuss the next course of action if necessary. Stick to the disciplinary plan that was discussed during orientation.
---
Now that you're familiar with dress codes for restaurants, you can write an effective policy that will keep all your staff members looking their best. Remember that as time goes by, you may need to make updates to your policy based on new safety standards and uniform trends.