Food Truck Equipment Checklist
Last updated on 7/09/2021
Once you buy a food truck or sign your food truck lease, your next step is to choose what kind of equipment you'll put in your new food truck. Unlike other forms of mobile food businesses like food carts, food truck kitchens are large enough to house various equipment and supplies. The extra space allows you to get more creative with your equipment setup and menu items.
Whether your food truck has existing equipment or you're launching your food truck from scratch, it can be hard to know exactly how to start a food truck and find the correct equipment. Quality food truck equipment is vital to your business, and filling your food truck with all the equipment needed for business is a requirement for success. Below, we have provided a comprehensive list of food truck equipment to help you get your truck ready for service.
Shop All Food Truck Supplies and Equipment
---
Use these links to learn more about each type of equipment your food truck will need:
If you'd like to download a PDF of our food truck equipment checklist, click the button below.
Download Food Truck Equipment List PDF
1. Cooking Equipment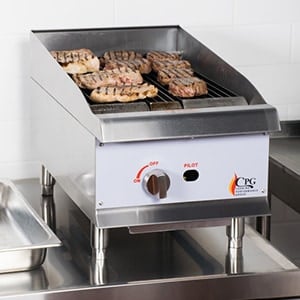 When you're buying equipment for your food truck, you can expect to devote the bulk of your budget to cooking equipment. There are ways to save, like shopping for used or discounted outlet cooking equipment instead of brand new. Optimize the layout of your food truck kitchen by selecting a combination of countertop unit sand full-size models. Devote more space to your most-used equipment and stick with countertop alternatives for equipment you will use less often or for smaller quantities of food.
Here's our list of essential food truck cooking equipment:
---
2. Warming and Holding Equipment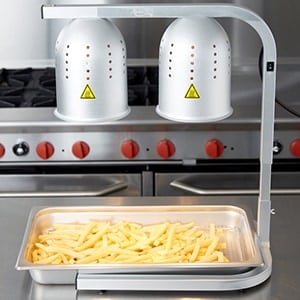 Warming and holding equipment is imperative for keeping your food at safe temperatures. Food truck warmers help you avoid foodborne illness and health inspection violations, while holding equipment keeps your menu items at appetizing temperatures for your customers.
We recommend these basics for warming and holding your food:
---
3. Food Prep Equipment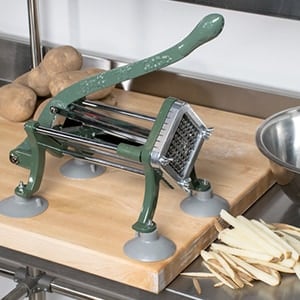 These supplies will be some of the most-used items in your food truck. Food prep equipment covers anything you use to get food ready for cooking or serving, so what you need will vary depending on what you have on your menu.
Here are some food prep supplies that you can start with:
---
4. Food Truck Supplies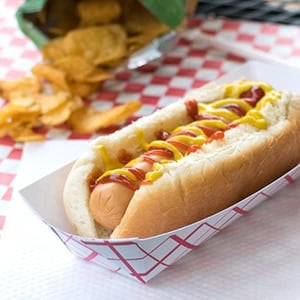 Because your food truck will serve on-the-go customers, you'll need to stock up on several disposable serving supplies. Be sure that you have ample room to store these supplies in your truck because running out of them could mean that you have to close your window for the day.
Start to build your collection with these serving supplies:
Back to Top
---
5. Refrigeration Equipment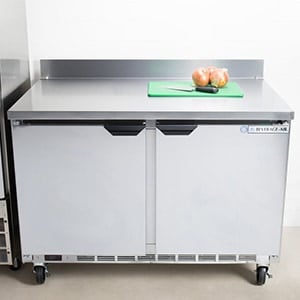 Having refrigeration equipment on your food truck is imperative for keeping ingredients fresh. You may want to have one refrigerator for your main food items, a separate one for beverages, or a smaller refrigerator for things like sauces and toppings. Fortunately, refrigeration equipment comes in a variety of types, so you can customize the unit(s) you choose to your food truck's offerings.
Here is some specialized refrigeration equipment that you could consider:
---
6. Janitorial Equipment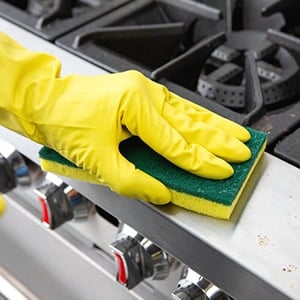 Janitorial equipment is essential for any business looking to maintain a sanitary environment. These supplies will be used every day to clean and maintain your food truck and the equipment inside. Maintaining a sanitary environment and keeping up with health codes is vital, so be sure to stock up on all the janitorial equipment you need.
Equip your food truck with the following janitorial supplies:
---
If you're looking to start a food truck business, one of your first steps is to get familiar with the types of equipment you'll need. Prioritize space for your cooking equipment, but keep in mind that you'll need plenty of room for disposables and prep supplies as well. Refer to this guide to ensure that you have all the equipment that your food truck needs.