The Myth of Restaurant Failure
Last updated on 6/20/2018
The foodservice industry is an essential part of the American economy. It creates hundreds of thousands of jobs throughout the country while bringing in a combined total of $660.5 billion every year, which is approximately 4% of the United States' GDP. That stat makes it sound like opening a restaurant is a profitable venture, and it absolutely can be.
But the real trick - if you believe the rumors - is getting a restaurant up and running in the first place.
Misconceptions and the Restaurant Failure Rate
The misconception of high failure rates might stem from a number of different sources. First, it's true that restaurants have a pretty high barrier to entry. Rent, equipment, taxes, and regulations can put a strain on finances from the start. Then there's staffing, utilities, and decoration on top of all that. After all those considerations, it's sometimes a wonder restaurants can turn a profit at all.
It's also possible that the statistics that are used to support the myth include both failure rates and ownership changes in the same number. But it's important to remember that just because a restaurant is sold to a new owner doesn't mean that it's not a profitable model (or a success). Plenty of outside factors, such as family strains or personal misgivings, can convince someone to sell off their business. It happens in other industries too — MySpace sold to News Corp, NBC sold to Comcast, etc. Sometimes businesses just change hands.
Last, the myth could be so believable because it's become a self-fulfilling prophecy. Lenders hear about restaurant failure rate and adjust loan amounts and interest rates accordingly. In turn, this makes it more difficult for the restaurant to succeed, artificially changing the overall restaurant success rate. Specifically, one of the biggest contributors to this lending issue is the often-repeated statistic that 90% of restaurant start-ups fail in the first year, which simply isn't possible, according to a study by the University of California, Santa Barbara.
Restaurant Success Rates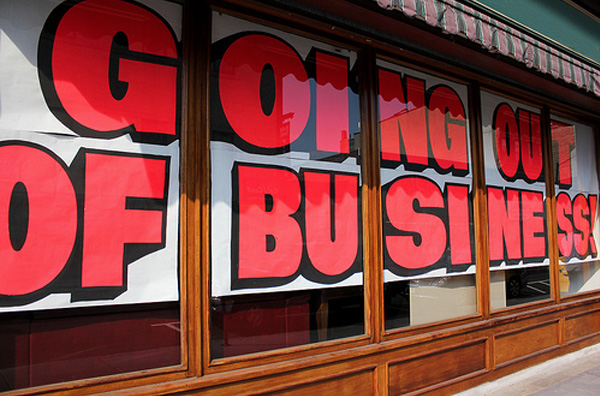 Unfair reputations aside, restaurants are no more risky an investment than any other small business. In their first year, 30% may fail or change ownership, according to a study conducted by Cornell University. After three years, that number jumps to 60%. This might sound high, but it's on par with the average success rate of any other small business. And according to the International Franchise Association, franchise restaurants enjoy roughly the same success rates as independents.
The most recent statistics indicate that restaurant owners receive roughly $8.15 billion in loans every year. That's a lot of money, until you consider that restaurants generate about $660.5 billion in sales. So for every dollar loaned, each restaurant on average generates $81. That's quite the return.
Naturally, the return may be more or less depending on your specific business. But the important takeaway is that no matter where you live, restaurants are a staple of the local economy. You, a friend, or a family member has probably worked at one. So when you start to put your proposal together for a restaurant loan, don't let the myths dissuade you. The numbers aren't actually against you, and once you get the loan, you're no more at risk than any other start-up.
Crowdfunding Your Restaurant
But before you go to a bank asking for money, there's one new, exciting factor that statistics haven't been able to take into account yet: crowdfunding. Crowdfunding is done by creating a campaign on a website in which you appeal to strangers for donations. It sounds crazy, but it actually works - everything from wrist watches to documentaries to video games has successfully started from crowdfunding. Most famously, the company Oculus, which began on Kickstarter, sold to Facebook for $2 billion. This isn't a typical result, but it shows the power of generating a following.
There are multiple crowdfunding platforms from which to choose, but not all platforms accommodate the same kinds of funding. For foodservice, www.gofundme.com is probably the best bet. It has a whole business section for restaurants, coffee houses, food trucks, and more. Regardless of your choice in platform, keep in mind that you'll have to pay a cut of your total to the host website whether you reach your goal or not. But something is better than nothing - especially when the alternative could be high-interest loans.
With all these factors working in your favor, that's not to say there won't be bad days - there will be. But with the right infrastructure, staff, management, location, and investment, you should be well-equipped to deal with the challenges to come, just like any other small business.
To see the impact restaurants have on your state or local economy, check out these handy statistics.
---