When choosing a trash can or recycling bin pay close attention to the
material
,
size
, and
shape
. At a glance, trash cans and recycling bins may just look like any other container, but without looking more closely at some particular qualities of your cans you could be choosing one that doesn't suit your needs at all. Choosing the wrong trash can or recycling bin could turn your purchase into a waste of money for you and your business as it may not work in the area you need it to.
Trash Can and Recycling Bin Material
Trash cans are primarily either made of plastic, metal, or concrete. Plastic cans include materials like resin and polyethylene. Metal includes stainless steel, steel, and aluminum cans. When considering concrete trash cans, this also includes polymer concrete cans which use stone as well as concrete in their construction. There are a few outlier cans that do not fall into these categories and have their own benefits, but they are not as common.
Plastic
Metal
Concrete
Pros

Not affected by weather
Stackable storage (when applicable)
Malleable; dents pop out, scratches don't show easily
Durable
For medium to heavy use

Can be safely used in healthcare facilities
Clean, stylish appearance
Easy to clean
Fire safe (steel primarily)
For light to medium use

Not affected by weather
Can be used as a barricade
Wipes down easily with soap and water
For medium to heavy use

Cons

Practical application takes precedence over style
Trash Can and Recycling Bin Size
With trash and recycling cans, the size, or capacity, is determine by how much it can hold when filled to the max.
There are no designated uses for trash cans based on size.
Base your size on what you need it for. For example, a glass recycling bin tends to fill faster than a paper recycling bin.
Looking at the capacity of trash cans can be confusing, especially when using both liter and gallon measurements. Here's a quick cheat sheet for converting these measurements and a general range (small, medium, large, etc.) they fall into.
| | XS | XS | S | S | S | M | M | M | L | L | XL |
| --- | --- | --- | --- | --- | --- | --- | --- | --- | --- | --- | --- |
| Gallons | 4 | 8 | 13 | 18 | 23 | 28 | 32 | 40 | 44 | 55 | 95 |
| Liters | 15.1 | 30.2 | 49.2 | 68.1 | 87.1 | 106 | 121.1 | 151.4 | 166.6 | 208.2 | 359.6 |
The step-on trash cans for indoor use typically do not exceed 40 gallons because the type of waste in an office or bathroom (their most likely placements) usually does not take up an extraordinary amount of room.
To remain inconspicuous, space saving cans stay under 28 gallons and a majority of decorative trash cans stay around or under the 40 gallon size. By their uses, space saving and decorative cans are meant to blend in, and that means keeping the size small so they are less noticeable.
However, there are certainly exceptions! If you are looking for larger decorative cans for your venue, you can find one to suit your needs. Gauge what capacity you need by the number of people using the trash cans, the placement of the cans, as well as the amount of foot traffic they may get.
Trash Can and Recycling Bin Shape
The shape of your trash can determines how you will use it and in what capacity. Cans with any flat edges can be pushed against a wall, while rounded or oval cans are better for remaining in an open area. Shape can also be used to add visual appeal or match the style of your venue.
| Square | Round | Other |
| --- | --- | --- |
| | | |
| There are commercial and medical cans that are square for convenient placement. The square shaped cans are easily tucked into a corner while able to hold as much, or more, than a similarly sized round trash can as they maximize their space. | These are more versatile in where they can be placed. They can be moved around an open area, put in the center of an area, etc. Great for cans that need to frequently change location and still blend in. | There are some cans with unusual shapes, like oval or hexagon. These are ideal for use in the middle of a room, not pushed into a corner. The shape makes them an attractive addition to your venue, and most of these are decorative trash cans with shiny, sleek exteriors. |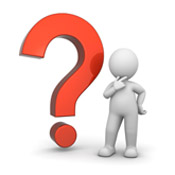 Question: What color recycling bin should I be using?
There is currently no system in place to designate what colored trash cans or recycling bins are for. So create your own! Attach signs to your colored cans to indicate specific waste for a specific colored can. Pretty soon, everyone around you will be following it, making your waste management more effective.
Types of Trash Cans
Commercial Trash Cans:
These cans are ideal for industrial settings or large events where there tends to be either a large amount of trash, large pieces of trash, or both.
Commercial recycling cans
are also great for collecting large amounts of paper, bottles, or cans in public areas likes schools or arenas.
Disposable Trash Cans
: These cans are perfect for your outdoor event! The cans are low cost, allowing you to place as many receptacles as you need throughout the venue. The disposable cans are easy to clean up, too. If you're worried about the waste, many of these cans are made with recycled materials making them a great choice for the environmentally conscious.
Outdoor Trash Cans
: Made of heavy-duty plastic to last in any kind of weather and boasting covered tops, these cans are great for keeping your outdoor areas clean. Most of these have a hood or flap to keep the elements out. Some even have weights or anchors to prevent them from blowing away or being stolen!
Space Saving Trash Cans
: Coming in wall hugger, half round, or corner designs, these are great for areas that are low on space, like a crowded kitchen or busy lobby. All of these cans boast at least one long, flat side that can be pushed against a wall. They have less than a 28 gallon capacity.
Decorative Trash Cans:
These cans come in a variety of styles and colors to blend into your venue for inconspicuous waste management. You can choose between indoor and outdoor, and whether you want a decorative trash can or a decorative recycling bin.
Step-On Trash Cans
: With less than a 40 gallon capacity, these hands-free cans are ideal for sanitary situations like kitchens and bathrooms.
Medical Trash Cans
: Also less than 40 gallons, these are step-on cans with a metal construction that are approved and safe to use in medical facilities.
Wheeled Trash Cans
: Usually with two wheels, these cans help your janitorial or maintenance staff transport several bags or large loads of trash to a dumpster or across your property without breaking their backs. Tilt trucks should be used when transporting a large amount of trash across your property.
Countertop Trash Cans
: These are small trash cans that are usually made of metal and fit easily on a
counter or table for small waste like straw wrappers and empty sugar packets.
Ash Tray Cans
: Ideal for use outside your business to efficiently collect cigarettes waste, these come either stand alone or with a larger compartment for regular trash as well.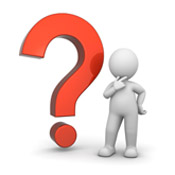 Question: Can I use my outdoor trash can indoors?
Of course! Indoor and outdoor specifications should be seen as suggestions for appropriate use due to their features and construction. Just be careful, leaving indoor trash cans outdoors may lessen the product's life and cause issues for your staff in inclement weather.
Types of Recycling Bins
Multi-Stream Recycling Cans
: Great for keeping recyclables organized, multi-stream cans provide multiple openings and at least two separate containers to efficiently sort recyclables.
Curbside Recycling Bins
: Use these to easily hold a large amount of recyclables, and due to its short height it is ideal for leaving at the curb for recyclables pickup without being blown over by the wind.
Recycling Wastebaskets
: The 7 gallon or smaller size makes these ideal for office or classroom environments where there may only be a few items recycled a day.