Adding a Restaurant to Your Existing Business
Last updated on 10/17/2018
Opening a restaurant in your existing business creates the opportunity for you to not only expand your market, but also to engage your current customers more. With increasing interest in online shopping, non-commercial accommodations like Airbnb, and video streaming, businesses like retail stores, hotels, and movie theatres are looking for solutions to keep customers coming back. Below, we explain how to choose what type of eatery to open, how you can partner with a franchise, and what kinds of permits you'll need to to add a restaurant to your business.
Why Should I Add a Restaurant to My Business?
By providing your customers with the space to grab a cup of coffee as they look around or eat dinner before catching a movie, a visit to your business becomes a more unique experience that is worth the trip. With an eatery attached to your business, you invite your customers to stay longer, and you create new opportunities for fostering customer loyalty.
Choosing the Right Type of Eatery for Your Business
Before you move forward with opening a restaurant, it's important to consider what type of establishment will best complement your existing business. Below are some key factors you should think about before choosing how you'd like to pursue this new venture.
Open a Restaurant That Appeals to the Market of Your Business
Begin by doing market research and considering your customer base's interests, needs, and preferences. What type of food or drink might they like? If you operate a high-end grocery store, your customers probably wouldn't be interested in a fast food franchise. Guests at a movie theater may not have much interest in artisan pastries, and bookstore patrons would not be likely to order saucy buffalo wings before browsing your shelves.
Think about the demographics of your customers. Are a majority of your customers in a particular age bracket? Do they share a common lifestyle? Are most of your customers local to your city? Hotels, for instance, have a diverse market to appeal to. A hotel restaurant could attract guests who are vacationing or traveling on business, and your hotel restaurant could even draw in customers who live in town. With this in mind, you can decide which type of restaurant your existing customers and local passersby would be interested in.
Create a Restaurant That Complements and Supports Your Business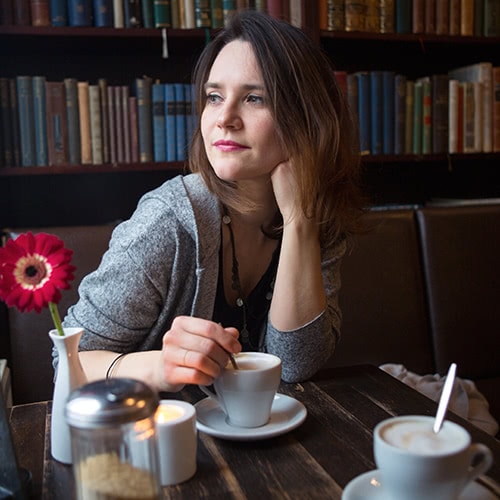 While it is important to ensure that your two business types overlap in the market that they target, you must also be certain that your new restaurant will not compromise your existing business. For example, it may not be lucrative for the owner of a boutique hotel to put in a bar with a big dance floor just off of the lobby. While the hotel and bar's markets may have overlap, a loud bar could take away from what draws some customers to your hotel. Instead, a traditional bistro may be more appropriate and please a larger percentage of your existing customer base.
Here are some other examples of complementary eatery and business combinations:
A farm-to-table breakfast and lunch cafe in a grocery store
A coffee shop with comfortable seating in a bookstore
A casual gastropub in a movie theatre
Opening a Franchise Restaurant Inside Your Business
If you'd like to add an eatery to your business, opting for a franchise could help to bring in customers faster than an independent restaurant might. On the other hand, inviting an established brand into your business could change your customers' perception of your brand. Below, we have detailed some pros and cons of adding a restaurant franchise to your business.
Pros of Choosing a Franchise
Here are some pros of working with a franchise:
Restaurant chains often have lots of guidelines and support features to help franchises when they first open.
Things like equipment, decor, and menu items are pre-determined, so a lot of the guesswork is removed.
Franchises may be accustomed to working with existing businesses to create a cohesive relationship and a configuration that fits in your space.
A recognizable brand could be less risky because many of your customers may like the comfort of a familiar establishment.
Cons of Choosing a Franchise
Here are some cons of working with a franchise:
A well-established brand could overshadow your business and inhibit its independent growth.
Customers may feel more loyal to the franchise than your personal business.
A franchise may be inflexible if you'd like to make any changes regarding decor, menu offerings, service style, and more.
Because you'll have to pay royalties to the franchise, you'll lose out on some of the profit.
Acquiring the Proper Restaurant Permits
Opening a restaurant requires numerous kinds of permits and licenses. In addition to the business permits you'll need for the new restaurant, you will probably also need building permits if you're putting in a brand new kitchen or renovating an existing space. Some areas even have signage ordinances that could impact your ability to open a second component of your business. Plus, if your space is leased, you'll need to make sure that adding a restaurant will not violate your lease agreement.
Check Your Local Zoning Ordinances and Code Requirements
Because you already own a business, you're probably familiar with zoning ordinances. Odds are that your business is located in a commercial or commercial-residential zone. Sometimes, though, zoning laws include subtypes that specify what kinds of commercial businesses can go in a particular zone. Before investing in your new restaurant, make sure that foodservice establishments are a permitted subtype in your zone.
In addition to zoning, building codes will be a key factor in how you can add an eatery to your business. To make room for a kitchen, storage, and seating, you may need to make an addition to your building. Your zone could have a floor area ratio, or the maxium square footage allowed for a given lot size, that you need to stay within, so make sure you are familiar with these requirements before you create a new building plan.
Here are some other building codes to check before adding a restaurant to your business:
Plumbing codes for drainage, piping, and water heaters
Fuel codes for gas appliances and piping
Mechanical codes for HVAC systems and water heaters
Administrative codes for licensing and building maintenance
General building codes for exits, building materials, fire safety, and more
If you're looking for a new strategy to bring customers into your business or keep them coming back, consider opening a restaurant that is adjoined to your current establishment. First, be sure to give some thought to what type of eatery will appeal to your existing customers, and then research permits, licenses, and zoning requirements that you may run into in the opening process. When planned carefully, a restaruant can bring your business to the next level of success.
---