Advantages and Disadvantages of Owning a Restaurant Franchise
Last updated on 6/20/2018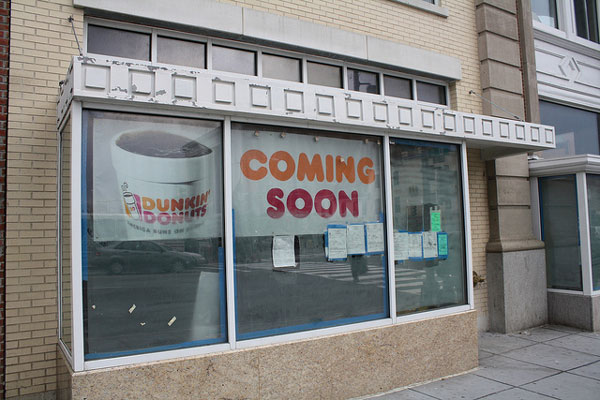 Today, restaurant franchises continue to rank in the top ten of the most popular franchise opportunities on the market, making them great business ventures to cash in on their popularity and revenue-generating possibilities. Although owning a restaurant franchise may seem like a "get rich quick" scheme to some, the truth is it takes a great deal of hard work, time, and money to maintain and thrive. If you're wondering how to buy a franchise, or if it's the right fit for you, take time to break down the advantages and disadvantages of ownership before becoming a franchisee.
Owning a Franchise: The Basics
What is a Restaurant Franchise?
A restaurant franchise is a contractual agreement, and most importantly, a relationship, between a restaurant's corporate owner (franchisor) and the restaurant's current operator (franchisee). Based on this relationship, the brand's owner licenses out a restaurant to be owned and operated by the franchisee that pays for use of the intellectual property owned by the brand, the trademark, and marketing plan. This codependency allows a franchisee to be able to open a restaurant with an already existing business model, operating procedures, and support and management training, while the corporate proprietors succeed by instituting fees to license and expand the brand.
Types of Restaurant Franchises:
Fast Food- Also known as "quick service" restaurants, these do not provide table service. They allow customers to buy food that is already made, and after items are purchased customers can choose to take their food away with them or eat it at the establishment.
Fast Casual- In between fast food and a full service restaurant, these can include cafés and takeout restaurants. Customers usually order over a counter with a larger menu compared to a fast food restaurant, and meals come in disposable containers with limited table service.
Full Service- These franchise restaurants offer table service and a full selection of food and drink options, and allow customers to pay for their meal at the end of their dining experience.
Advantages of Owning a Restaurant Franchise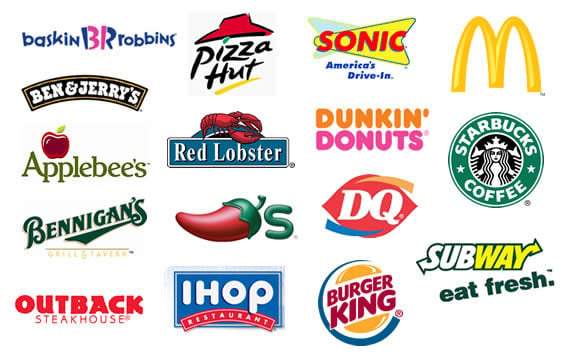 Instant Brand Recognition
One of the most significant reasons individuals become restaurant franchise owners is because they get to benefit from instant brand recognition and gain the trust of consumers that generally takes many years to build. This familiarity and reputation allows an owner to instantly take over a franchise, without needing to start from scratch to gain a customer base. New franchise owners benefit greatly from this scenario of an immediate customer following, and are able to reap the rewards since the franchisor has already taken the risks, learned the ropes, and survived so new owners don't have to.
Recognition also lends itself to the psychology behind why restaurant franchises tend to succeed more so than independent ownership. A franchise becomes linked with an already established brand, and customers then associate this brand with a certain level of quality that they come to know and expect. Customers don't care who owns the business, but what they do care about is that they will continue to get the same great product each time they come back. Customers thrive on consistency and knowing they can get the exact same product or service from any franchise location, and take comfort that they are less at risk when spending money since they already know what to anticipate. Restaurant franchise owners will be providing customers the same menu, operating hours, design, layout, policies, prices, and services that customers would be able to find in the same franchise hundreds of miles away.
Despite the many benefits of a pre-established reputation, instant brand recognition can be a double-edged sword. There may be some "bad apples" in the franchise system that can damper your success since public perception and consistent quality is what the customer plans to expect. A poor experience at another restaurant in your franchise system can impact and limit a patron from visiting again, create bad reviews, and poor public opinion for the brand overall, ultimately affecting your restaurant's reputation as well.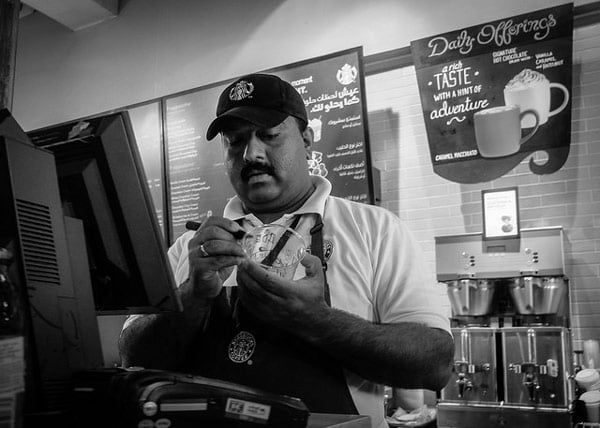 In-Depth Training Process
Franchisees can expect a very comprehensive training process before being able to launch their restaurants. This advantage allows a restaurant owner to learn all the key steps that will lead them to a successful business, something that an independent restaurant owner will likely never receive. Depending on the amount of past industry experience of the franchisee, training programs can last from a few days to a few months. The purpose of the training program is to provide the new owner with absolutely everything they need to know to be able to own and operate a profitable business. Classroom work, shadowing, and on-the-job training are aspects a franchisee can expect to take part in while training.
The first piece of knowledge an owner will learn is the franchise operations manual. This acts as a franchisee's textbook and includes all the standards that a franchisor requires of each new franchisee, not to mention company history, goals, business model, food preparation processes, accounting, customer service, and personnel structuring. Next, the real training process begins at the corporate headquarters or at an existing franchise location where owners learn the daily operations and take part in extensive hands-on training that reflects what they will likely experience in their own restaurants. This training period is an opportunity that significantly increases the franchise owner's rate of success, compared to independent restaurant owners who have to go it alone.
Turnkey Ready
Independent ownership of a restaurant generally involves researching a location, signing a leasing agreement, building and designing a unit, purchasing inventory, creating the menu, and planning and marketing a grand opening to draw the community inside your business. Restaurant franchises, on the other hand, are turnkey, or partially turnkey, meaning that a franchise is ready-to-go as soon as the owner unlocks the door. Most franchisors will offer a turnkey package, either partial or full, that an owner will pay as part of the initial purchase, and will include everything they need to launch their restaurant. Turnkey packages can save an owner a lot of work and aggravation, since they can just jump right in.
The downside of a full turnkey restaurant franchise is that an owner can expect to pay a lot more than with a partial or limited package. An owner will be responsible to pay the turnkey package, which is included in the initial franchise fee, as well as continuing fees and royalties for however long the franchise is contracted to last.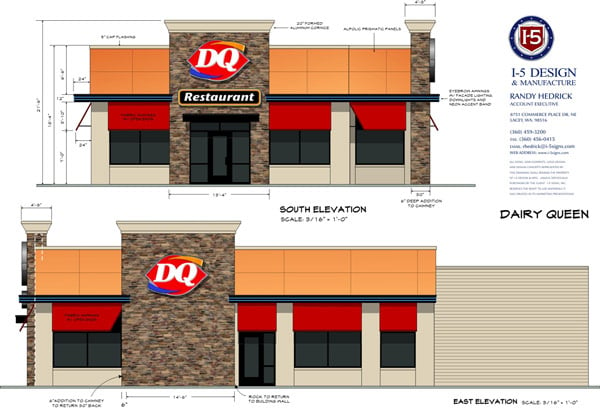 Be in Business for Yourself, Not By Yourself
A restaurant franchise is able to provide an owner with peace of mind knowing that any big risks have already been sorted out a long time ago by the corporate owner. New restaurant franchise owners will be in business for themselves, but will have the added tools and resources from their franchisor to make their restaurant succeed. A good franchisor provides owners with the following to ensure customer satisfaction during the entire franchise agreement.
Operating systems and manuals
Site selection and development
Tested designs of retail space
Equipment costs
Marketing and advertising plans
POS marketing plans
Grand opening tactics
Brand standards
Quality control
Continued leadership, training, and support
Great franchisors want their franchisees to blossom and be sustainable, and an owner's success will strongly be related to the capabilities of the franchisor that stands behind them. Restaurant franchisees can also rest assure that the profits they make are theirs, and not the franchisor's. However, if a restaurant fails, the franchisor won't be responsible for picking the owner up; the loss of profits is the owner's responsibility. Owners also don't need to worry about being fired since they essentially are their own boss, as long as they continue to follow the franchise agreement and do not break protocol.
Disadvantages of Owning a Restaurant Franchise
Limited Independence
One of the most discouraging factors that franchise owners must learn to cope with is the lack of independence, freedom, and overall creativity that comes with owning a restaurant franchise. Upon signing the contract, owners must promise to uphold their end of the bargain by continuing to follow all operating procedures and methods of the brand. Although franchise owners own their restaurants, they do not own the brand, which is under a license that they are essentially leasing for a specified length of time. Franchise owners do not experience the stress of making important decisions like independent restaurant owners do, and therefore, they do not have a say into how their franchise will run. Hours of operation, advertising plans, products on the menu, vendors an owner chooses to buy from, and the amount of employees an owner plans to hire are all restrictions that they will have to follow.
Cost of Opening a Franchise
How much does it cost to open a franchise? It should come as no surprise that owning a restaurant franchise requires paying a heavy price tag, and therefore franchisees should be prepared to fork over a large chunk of change for everything that not only goes into owning a restaurant, but a franchise. There is no "average cost" of purchasing a franchise since it depends on many factors, but owners should expect to pay upwards of $20,000 for the initial franchise purchase. Even before the contract is signed, owners will need money to cover the cost of the following:
Attorney
Accountants
Rent and Utilities
Building maintenance
Product inventory
Landscaping
Compliance with local zoning ordinances
Advertising and signage- (Sometimes a franchisor will set up the advertising program, but expects the owner to then pay the bill)
Insurance
Promotional expenses
Ongoing interest if money was borrowed
Employee uniforms, salaries, and benefits
Annual royalties
Restaurant owners will also need enough capital for franchisee training that could last a few months and be enough to cover travel and lodging for themselves. Even though the cost of owning a restaurant can appear to be overwhelming, owners gain the advantage of having a franchisor that will detail the costs and ongoing expenses, as well as provide estimates of when they can expect to start making profits, all of which is valuable information that being an independent restaurant owner won't give you.
Limited Growth
A restaurant franchise owner should understand that expanding their business might be limited due to the parent company's territorial restrictions. Parent companies do not want multiple franchises competing with each other, so spatial and geographic growth might be limited for an owner. Owners who purchase a franchise should not expect to open another one on the other side of town, since this could conflict with competition of the overall brand.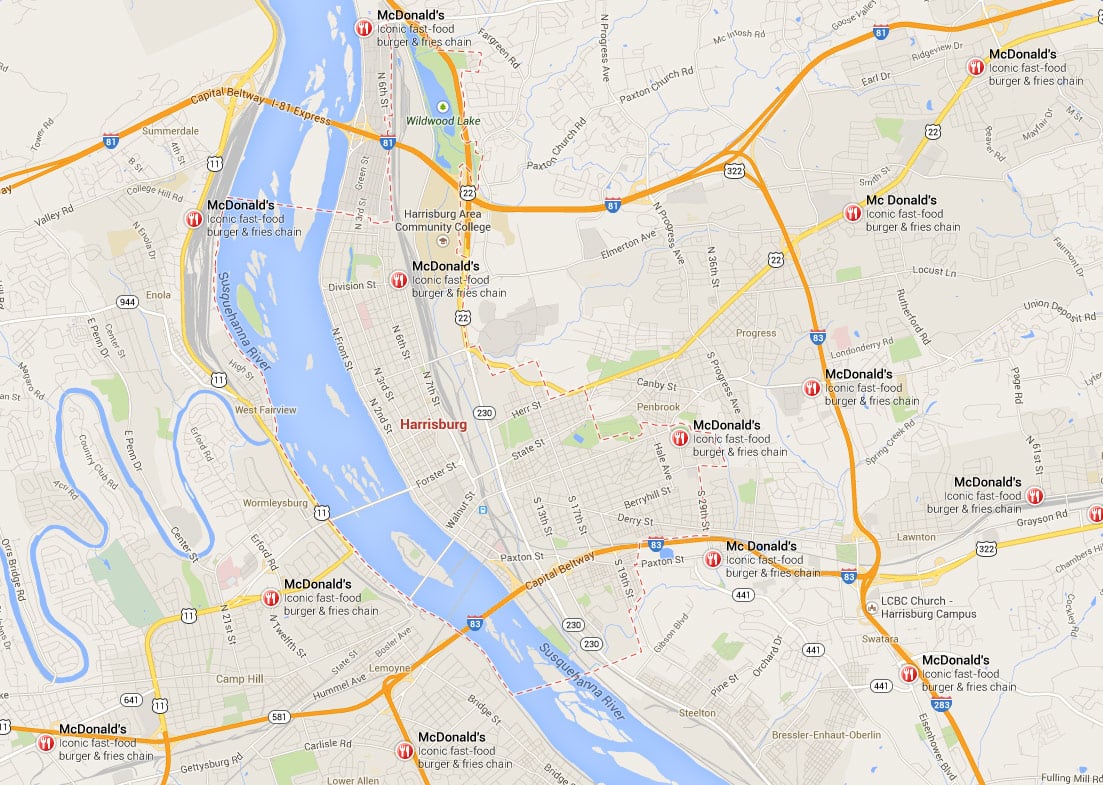 Termination and Renewal
Breeching agreements in the franchise contract can severely affect and influence a franchisor's choice to terminate an owner's franchise. Breaking the rules, such as not abiding by the brand's standards, and failure to pay royalties will often result in termination of the restaurant franchise owner. Once this occurs owners will lose their entire investment. Franchisors also control whether or not a restaurant will be renewed at the end of the contract, and can even change the terms and conditions when they renew the franchise. For franchisees that own multiple locations, territories may be decreased or changed upon renewal, as well as royalties that may be increased without consent of the owner. Franchise agreements can run anywhere from five, ten, to even twenty years, and there may be a renewal fee to continue.
The Bottom Line
Stepping into the highly competitive restaurant industry can be both thrilling and intimidating to new franchise owners. Being able to see the benefits, rewards, and potential failures will help prospective owners decide whether or not opening a restaurant franchise is the right decision for them.
---