How to Start A Concession Stand
Last updated on 6/27/2018
Compact, accessible, and convenient, a concession stand is a unique foodservice model that has the potential to turn big profits when managed properly. And as the old adage will tell you, the trick to running a good concession stand — like any restaurant — is location, location, location. But, of course, there's more to it than that. Running a successful stand means having some concession stand food ideas that relate to menus, design, layout, and more. It also means you have to pick up the corresponding concession stand equipment. Because you're essentially running a commercial kitchen with a fraction of the leg room, your use of space is even more important than it is in a typical restaurant. But if you do it right and keep at it, you can grow your business and succeed.
Shop All Concession Supplies
Mobility
Before you get the proper funds and support, you have to decide whether you want your concession stand to be stationary or mobile. This will affect what kind of stand you purchase, where it's located, and even what laws apply to it. If you're looking for a great location where you can reliably set up shop, like a sports stadium, mobility isn't a concern. However, mobility becomes more important if you want to cover a certain territory ranging from a couple of corners to a couple of blocks. If you want to move more than that — or if you want to change locations frequently — then a concession trailer or even a food truck might be more your speed.
Stationary concession stands have fixed locations, and you're able to store and use more equipment. Mobile stands made for short-range use can include a home location where the food is cooked before it's added to the cart, which typically contains a holding unit. And for long-range mobility, concession trailers can utilize countertop warming equipment and undercounter storage powered via gas or generators to create a compact kitchen. When it comes to earning money, stationary kitchens will almost always have the highest output and foot traffic for short bursts of big profits. Conversely, mobile businesses will operate on lower profits stretched out over a substantially longer period of time.
The most profitable business model depends on where you operate. Sports-centric cities with big stadiums can bring in a goldmine, but handcarts in decentralized towns with lots of sidewalk service can be just as profitable. In some major cities, like New York, there's not necessarily a right or wrong answer — it boils down to matters of preference and competition. Whatever you choose, consider using mobile points of sale systems to provide greater flexibility.
Food Storage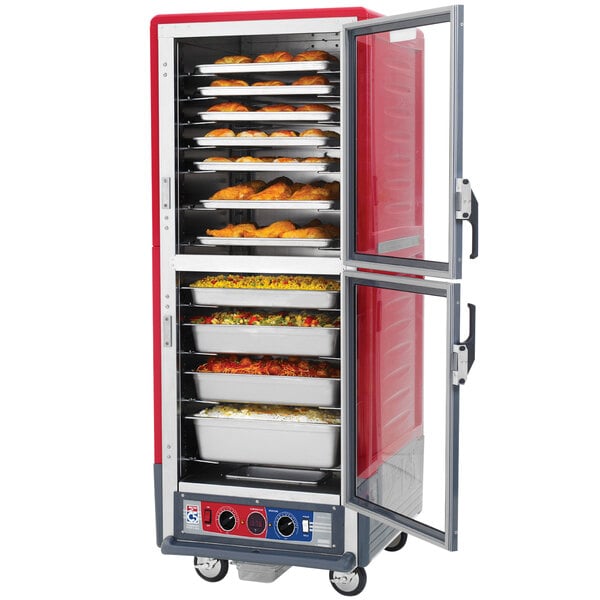 For the majority of concession businesses, food storage will be one of the biggest obstacles. You'll need to purchase some sort of food holding and warming equipment in order for your business to function. If you're operating a stationary business, you'll be able to enjoy most of the same equipment that a conventional commercial kitchen uses, including full-sized refrigerators, holding cabinets, and beer taps (if you're licensed for alcohol sales). One potential drawback to this model is that if you don't have the space available to most commercial kitchens, your workspace can quickly become cramped and overheated with all of the machinery. If that's the case, you could have better luck picking out undercounter or half height models of the equipment that you need.
Short-range concession stands will most likely cook their food off-site and use a cart that contains a few warmers, depending on the variety in your menu and the quantity that you're looking to sell. The major drawback to this idea is that you can run out of food quickly, which is great for your day's profits, but not so great for increasing your customer base or reputation. Hiring additional staff and purchasing more carts are both great answers to this contingency, and the same idea can be used if you want to expand your territory.
Trailers and other event-oriented concession stands have the benefits of hauling small kitchens with them on the road. However, while this model combines the benefits of stationary businesses and short-range carts, it also combines their major downsides. Trailers are great when they're laid out well with the proper power supplies and equipment. They are not great, however, when they're crowded or understocked, both of which are possibilities during high-traffic times like county fairs or sporting events. Planning the perfect trailer means striking a balance between holding pre-cooked food, preparing raw food, and having large enough quantities of both while still providing enough space for employees to move. Extra space is especially important in these businesses where employees are close to one another in a confined, hot space. And, if you do spring for a trailer, don't forget about all of the restraining equipment you'll need to buy to keep your kitchen from moving around as you're transporting it.
Food Preparation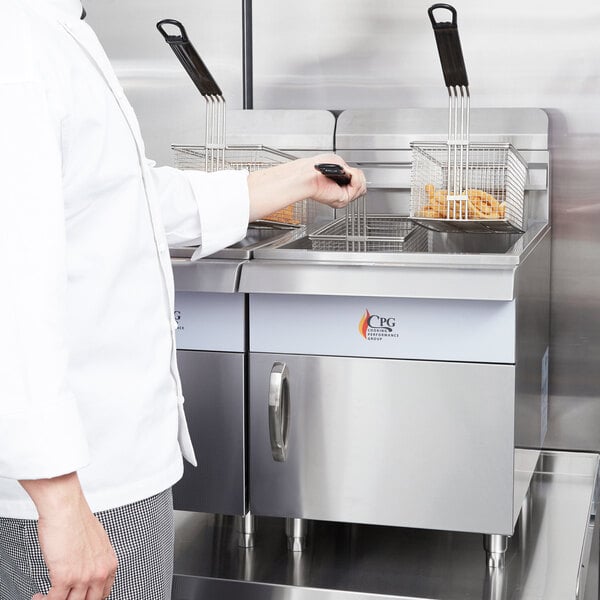 Finally, this is where your menu comes into play. Your food preparation concerns will almost exclusively be based on what you plan to offer. If you're serving fried food, then deep fryers and spare stocks of oil will take up most of your available space. Hot dogs, brats, sausages, and other similar items will work best on roller grills, and burgers are best cooked on a griddle. To power all of this equipment, it's best to use a generator or a container of propane to ensure you can keep everything operational throughout the day. It's also important to note that some equipment — particularly the gas-powered equipment — requires special hookups to work correctly, such as gas connector hoses.
The type of equipment you choose will also have an impact on the kind of kitchen tools and serving products that you use. Tongs and turners are great all-purpose products that can go with just about any equipment, but some pieces could require fryer baskets, ladles, cutlery, and more. There are also food warmers that can be used for everything from common meats like pulled pork to your own specialty dishes. And to actually serve your customers, you can choose from cups, bowls, trays, and other common disposables.
Other Concession Stand Supplies You May Need
Here are a few other essential supplies for concession stands:
Aprons
Coin Dispensers
Cash Registers
Concession Stand Signs
Snacks and Drinks
Disposable Concession Supplies
Concession Stand Signs
Cooking Equipment
Cooking Tools and Serving Utensils