Restaurant Safety Tips
The prospect of opening a new restaurant is a very exciting, if not overwhelming, experience. That checklist of "to-do" items for a grand opening can be daunting. Taking effective measures toward keeping both your employees and customers safe is one of the most vital items on any owner's list. The following kitchen safety tips provide a helpful look into some of the more critical components of a safety initiative. While it's certainly not an exhaustive list, it should be able to steer food service professionals onto the right track.
Fire and Electrical Protection
According to research compiled by the National Fire Protection Association from 2006 to 2010, nearly 8,000 eating and drinking establishments report a fire each year. These incidents caused an annual average of $246 million in direct property damage.
Restaurants, regardless of size, have all the ingredients for a fire to start and quickly spiral out of control. Serving at the forefront of awareness and protection against this kind of disaster is the National Restaurant Association, who has compiled its own fire safety checklist of prevention basics. Some of the more valuable preventative measures include: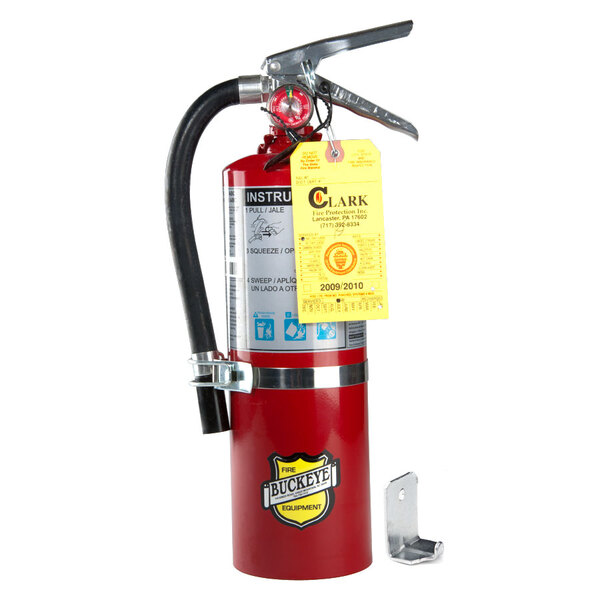 Floors and Standing Surfaces
The occasional spill of oil or water in the kitchen is unavoidable, especially in a high-volume commercial kitchen. What can be prevented however, are the accidents that follow as a result of slippery surfaces. In order to help prevent falls, have your shift supervisors focus on: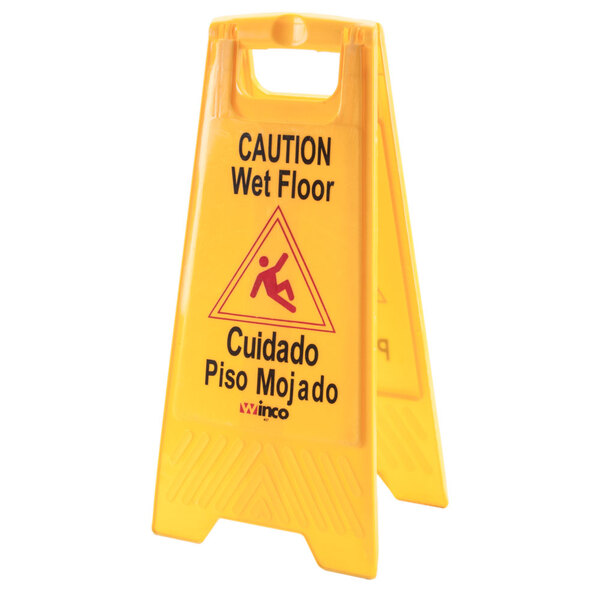 More information on the different types of mats can be found in our Floor Mat buying guide.
Storage Areas
Some of the most unkempt areas of a restaurant kitchen are storage spaces, which include walk-in refrigerators or freezers, dry food areas, and your general storage supply. These areas all see an outstanding amount of traffic by your staff and can end up in a state of disarray towards the end of a shift.
However, a small amount of planning and upkeep can go a long way, such as these measures:

Proper Use of Equipment
If a staff member does not know how to properly utilize tools and equipment, it will do more harm than good. When the range of items being used in the kitchen include slicers, grinders, food processors, deep fryers, ovens, griddles, and/or microwaves, effective training and instruction by a supervisor is a must.
Perhaps the most common of all kitchen injuries are burns. Identification of the severity of the burn is critical, but in order to prevent burns, some tips to keep in mind include:
Other injuries include skin lacerations, muscle sprains and aches, as well as injuries to the face or eyes. To avoid all of these, please consider: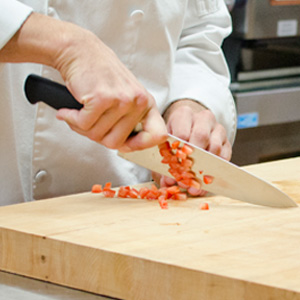 Training
In the end, a staff may only be as effective as the ones responsible for training them. It's imperative for those in managerial roles to be both well-equipped with knowledge of current safety standards and capable of training others. The National Restaurant Association's ServSafe Food Safety Training Program has certified more than 4 million food service professionals in basic food safety and sanitary practices. Not only is this training and testing program recognized across the country, the Food Safety Manager certification is required in over 25 states. This training educates students on a wide number of issues, including typical food allergies and how to prevent cross-contamination. In doing so, the program remains one of the easiest ways to get your staff involved and accredited.
There are many things you'll want to make first priority at your new establishment, but failure to keep restaurant safety at the very top of that list is a recipe for disaster.