How Much Do Restaurant Owners Make
Last updated on 9/01/2021
Opening a restaurant presents a number of challenges and questions that can be difficult to navigate and answer whether you're new to the foodservice industry or have worked in it for years. One such question is how much a restaurant owner's salary should be. While some may think this figure depends solely on the kind of restaurant you opperate, the truth is that there many factors that can influence it. In this article, we'll investigate what salary restaurant owners make, how to calculate your own salary, and how to manage your expenses to cut costs and increase net profits.
---
Average Restaurant Owner Salary
In general, a restaurant owner's salary can range from as low as $20,000 per year to upwards of $140,000 per year. On average, a restaurant owner makes roughly $70,000 annually. It's important to note that in most cases, the salary of a restaurant owner depends on two main variables: the restaurant's sales and its expenses. Restaurants typically incur higher costs in their first year of operation compared to the following years, meaning that salary will likely be low at the beginning. Though you may start out making a low salary, it will likely rise as time goes on and your restaurant grows.
How to Calculate Restaurant Owner Salary
Calculating how much money you'll make as a restaurant owner can be difficult. In most cases, it's expected that a restaurant owner's wages should amount to less than half of the restaurant's total profits. Since restaurants do not make a fixed amount of income, profits can fluctuate regularly, making it difficult to truly know your yearly salary until the year is complete.
Additionally, the structure and performance of your business can have an immense impact on potential earnings. Though it will be difficult to predict an exact figure, we've provided a list of steps to help you determine a general range that your annual salary will fall within.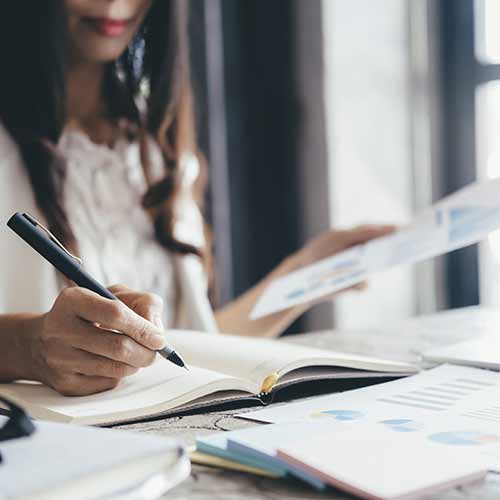 ---
Restaurant Expenses Breakdown
A restaurant's net profits are comprised of how much it makes compared to how much it spends. Operating costs, whether they be fixed or recurring, can take a toll on a restaurant's profits, are a significant factor in how much revenue a restaurant ultimately makes. Below, we'll investigate the different costs associated with operating a restaurant and how they impact a restaurant owner's salary.
Fixed Costs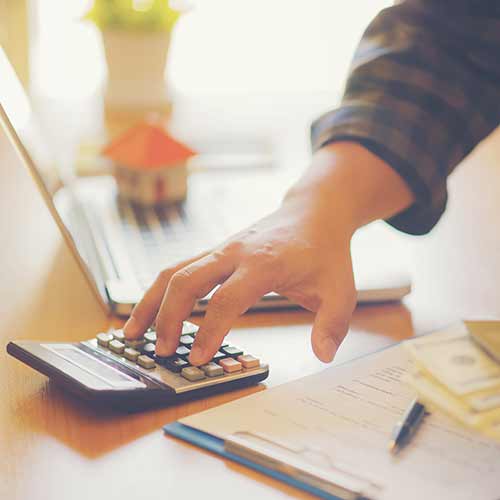 Opening a restaurant can be a costly endeavor that impacts your ability to maximize profits. Down payments, equipment costs, and a variety of other expenses that must be paid upfront can result in you needing to apply for financial assistance, such as restaurant startup loans. It's also possible to have to pay expensive remodeling costs to accommodate your new building for your staff.
In addition to the costs associated with preparing your restaurant for operation, you may have to pay fees associated with obtaining the certifications necessary for your business to operate. Liquor licenses, business licenses, and a number of other certifications may necessitate paying an application fee. Nevertheless, they are essential to ensure your business operates safely and legally.
Recurring Costs
Just as startup costs can impact your ability to maximize salary at the beginning of your restaurant owning experience, recurring costs can impact profits long term. It's important to note that while these costs are necessary to ensure your business operates efficiently, there are some variables to take into account which can impact how much you spend. Below, we've listed some necessary payments in which the amount you pay can vary:
Rent payments: Restaurant rent is determined by the size, location, and age of a property, among other factors. As you investigate commercial properties for your restaurant, be sure to choose one that best fits your needs. Choosing a property that is too big or in the wrong location can lead to you paying more rent than necessary, negatively impacting how much your salary could be.
Marketing expenses: Although it may be costly, marketing is an essential part of operating a restaurant. While traditional marketing methods may have high costs, there are several less expensive method. Consider using social media platforms such as Twitter, Facebook, and Instagram to connect with customers and take advantage of free advertising opportunities.
Utilities: Paying for utilities such as electric, water, and gas can result in high costs that seem impossible to avoid. To reduce your utility bills, consider installing energy-efficient appliances in your kitchen, allowing you to cut down on the amount of power you use per month.
Insurance payments: The cost of insurance varies depending on the company you choose and the nature of your restaurant. In most cases, you'll have the opportunity to shop around for an insurance plan that best fits your needs and budget. Additionally, remember that if your insurance rates rise beyond what you'd like to pay, it's possible to find a better rate elsewhere.
---
Understanding what influences a restaurant owner's salary and the factors you can control to increase restaurant profits is key to success in the foodservice industry. Using the information above, you'll be able to make an educated decision on how much your salary should be and how to manage your restaurant's finances in a manner that gives you an advantage in a highly competitive field.