Sandwich Wrap Paper
While sandwich wrap paper may be most often used to wrap sandwiches, it's also great for packaging sides, pretzels, pastries, and more!
Traditional sandwich wrap paper features a fully open styling, making it ideal for wrapping sandwiches, hot dogs, and bratwursts, or for lining serving baskets. It can also be used as a burger wrapping paper.
Some sandwich wrap paper features a double open design, making it great for wrapping flat items, such as pastries, pretzels, and cookies. This style of paper also doubles as a cone basket liner for versatility.
Available In:
Grease-resistant and traditional varieties
Several sizes, colors, and patterns
Eco-friendly options
Butcher Paper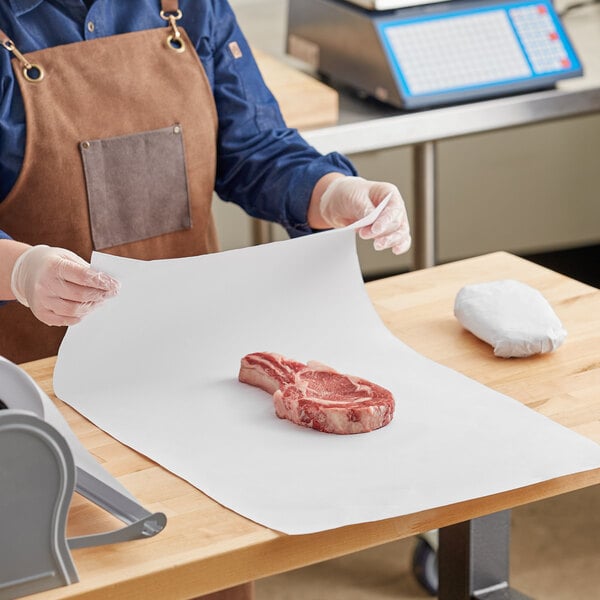 Butcher paper, or Kraft paper, is a type of coarse, sturdy paper, ideal for wrapping meat and fish. It is widely used among fishmongers, butchers and even crafters.
Most butcher wrapping paper is treated with sizing for wet strength and leak resistance; however, larger rolls, such as 24", 30", and 36" sizes, are traditionally left untreated since they are often not used for meat wrapping (they're used most often for crafts or table covers).
Butcher paper is fine to write on with sharpie, pen, pencil, or crayon.
Available In: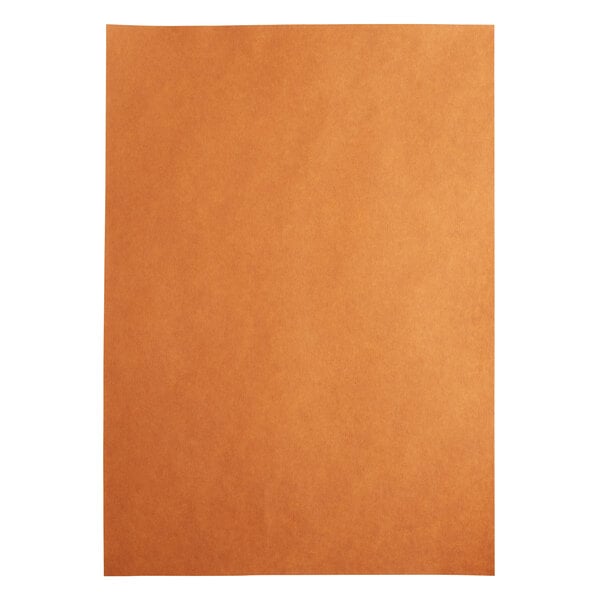 Best for meat displays
Keeps meats looking fresh
Allows meat to breathe and hides juices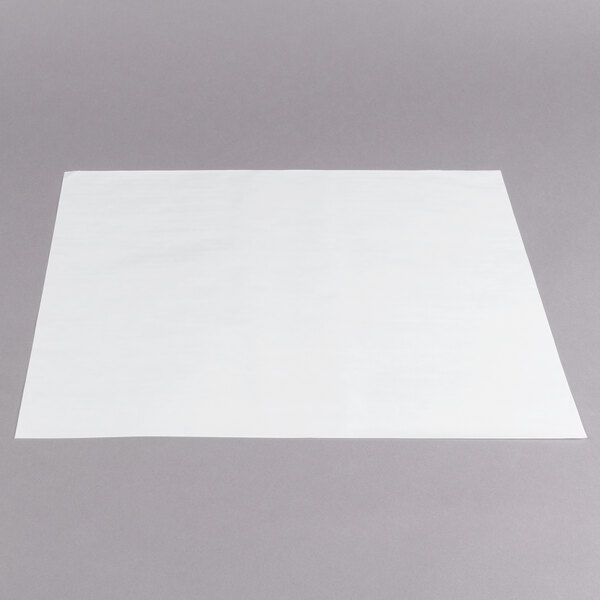 Can be used to wrap meat and line serving trays/baskets
Gives meat a clean appearance
Can be written on for clear identification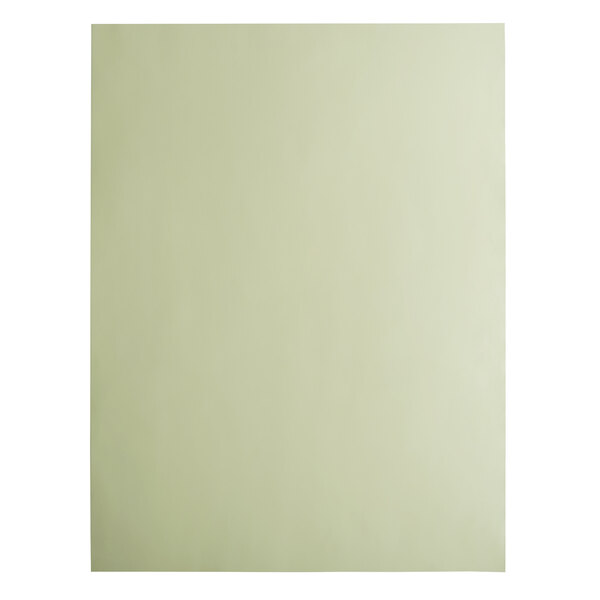 Use for meat and fish displays
Enhances the coloration of meats and fish
Prevents meat and fish from becoming slimy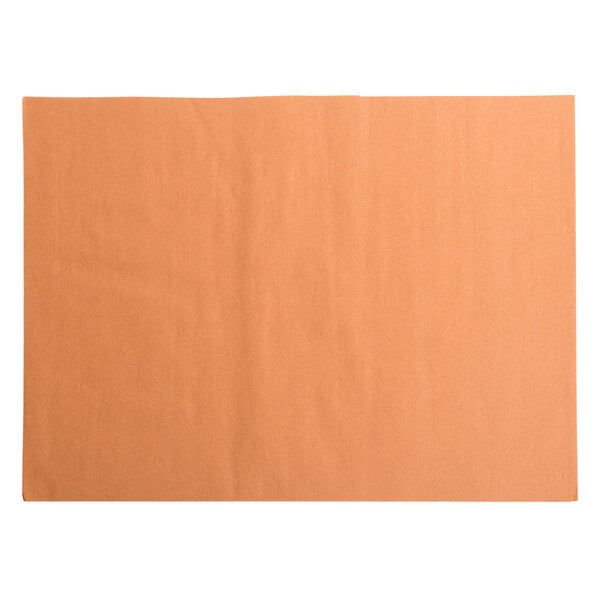 Use to display fresh meats and crafts
Helps meat keep its fresh color
FDA approved to be used for BBQs and smoking meats
Freezer/Coated Kraft Paper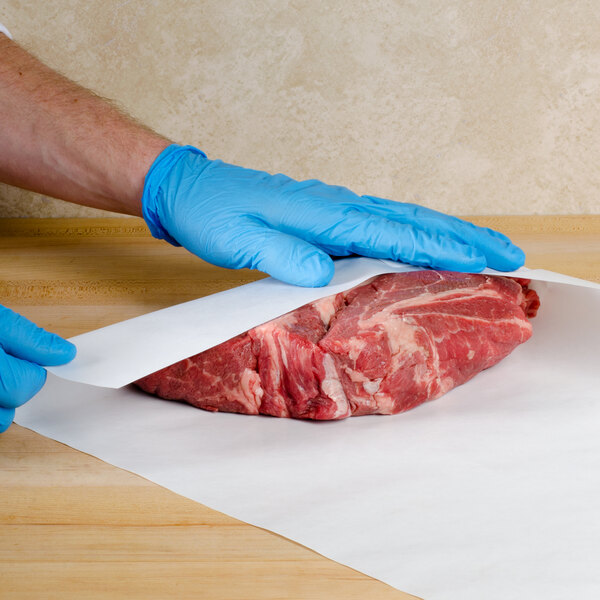 Like butcher paper, freezer paper is a type of coarse, sturdy paper. It features low density polyethylene laminated on one side for strength, leak resistance, and the prevention of freezer burn for up to a year. It's ideal for wrapping and storing fresh fish, poultry, and cheese, as well as pre-packaged deli products like wraps and sandwiches. Also, freezer paper is great for wrapping noodles and is used extensively in the pasta industry. Freezer paper is great for maintaining freshness in both the refrigerator and the freezer.
Freezer paper is fine to write on with pen, pencil, or crayon, but only on the outside due to the poly coating.
Available In:
Kraft or white varieties
Rolls or sheets
Wax Paper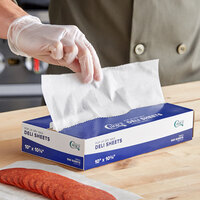 Wax paper, or paraffin paper, is a type of paper that is treated with wax to allow it to have a smooth surface that prevents other items from sticking to the paper. By applying wax to the paper, the paper becomes resistant to moisture transitions in either direction, keeping moist food wrapped in such paper juicy, and preventing dry wrapped foods from exposure to moisture.
Wax paper is fine to write on with sharpie and is tape-friendly.
Available In:
Dry or wet varieties
Rolls or sheets; sheets are available in flat pack, pop-up, and patty paper options
Dry Wax Paper vs. Wet Wax Paper
Dry wax paper is a type of bleached Kraft paper that undergoes a dry waxing process which drives wax into the sheet and leaves no surface residue. Since the wax coating is pressed into the paper, and therefore will not transfer to your product, dry wax paper is perfect for hot food applications such as wrapping sandwiches and lining pizza boxes.
Like dry wax paper, wet wax paper is a type of bleached Kraft paper, however, instead of a dry waxing process, wet wax paper undergoes a wet waxing process on both sides for a high gloss water resistant surface. Wet wax paper offers an excellent packaging material for refrigerated food products such as sandwiches and vegetables, and can essentially act as a waxed butcher paper for poultry, fish, steaks, and meat. Also widely used in the candy industry as dipping paper or as a tray liner.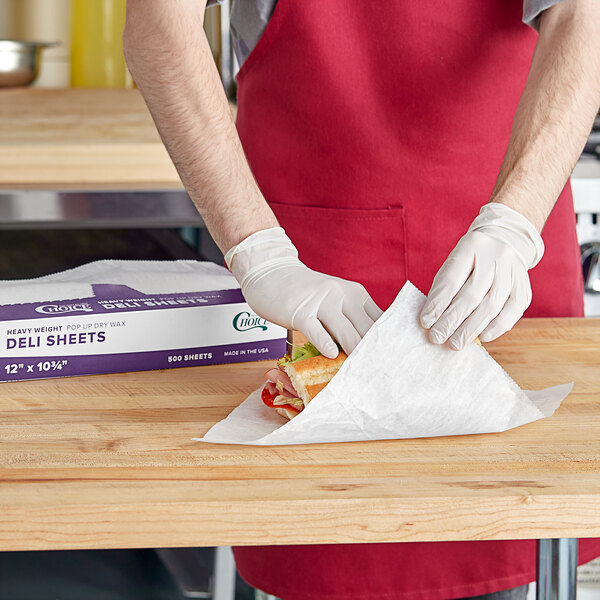 Interfold/Pop-Up Wax Paper
Pop-up wax paper sheets are made of dry wax paper and provide a quick and easy way to wrap a variety of products at your grocery store, deli counter, or market. These sheets are interfolded and packed in a "Pop-Up" box for easy counter top dispensing.
---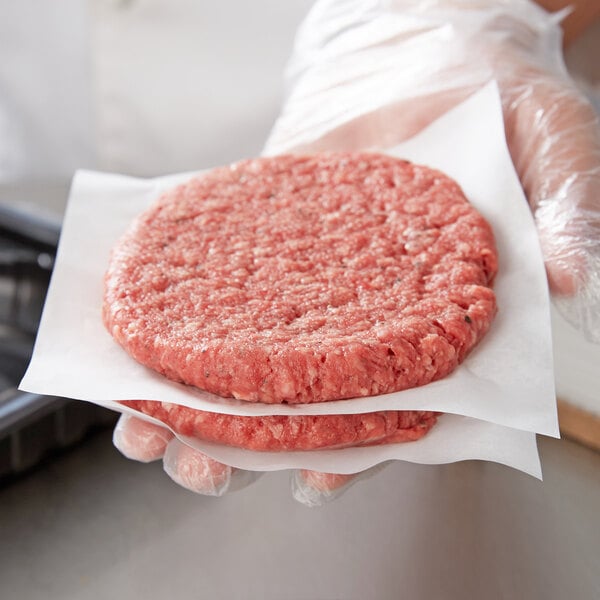 Patty Paper
Patty paper makes it easy to prepare, package, and sell your own prepared hamburger patties. Like interfold wax paper, patty paper is made of dry wax paper. It is placed between patties during preparation and storage to prevent the patties from sticking together. Patty paper is especially useful in freezer applications.
---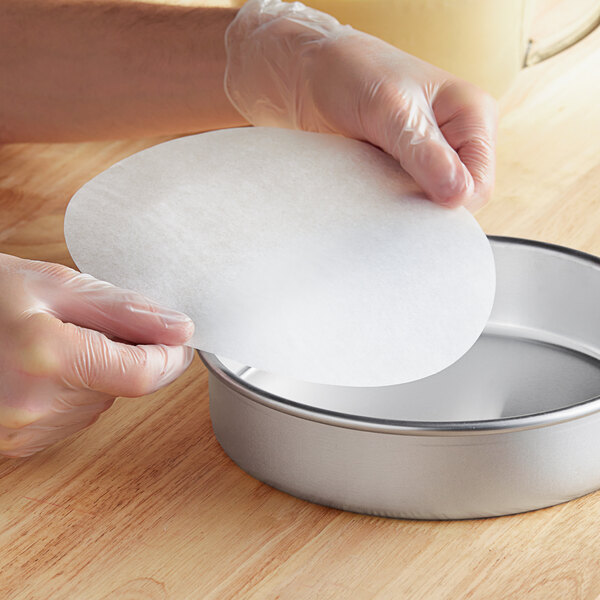 Pan Liners
Pan liners are a great way to cut down on prep and clean up time in bakeries and pizza shops. Made out of dry wax paper, pan liners will keep baked goods and pizzas from sticking to the pan. There is no need to grease pans when using round pan liners, which makes removing your baked goods that much easier.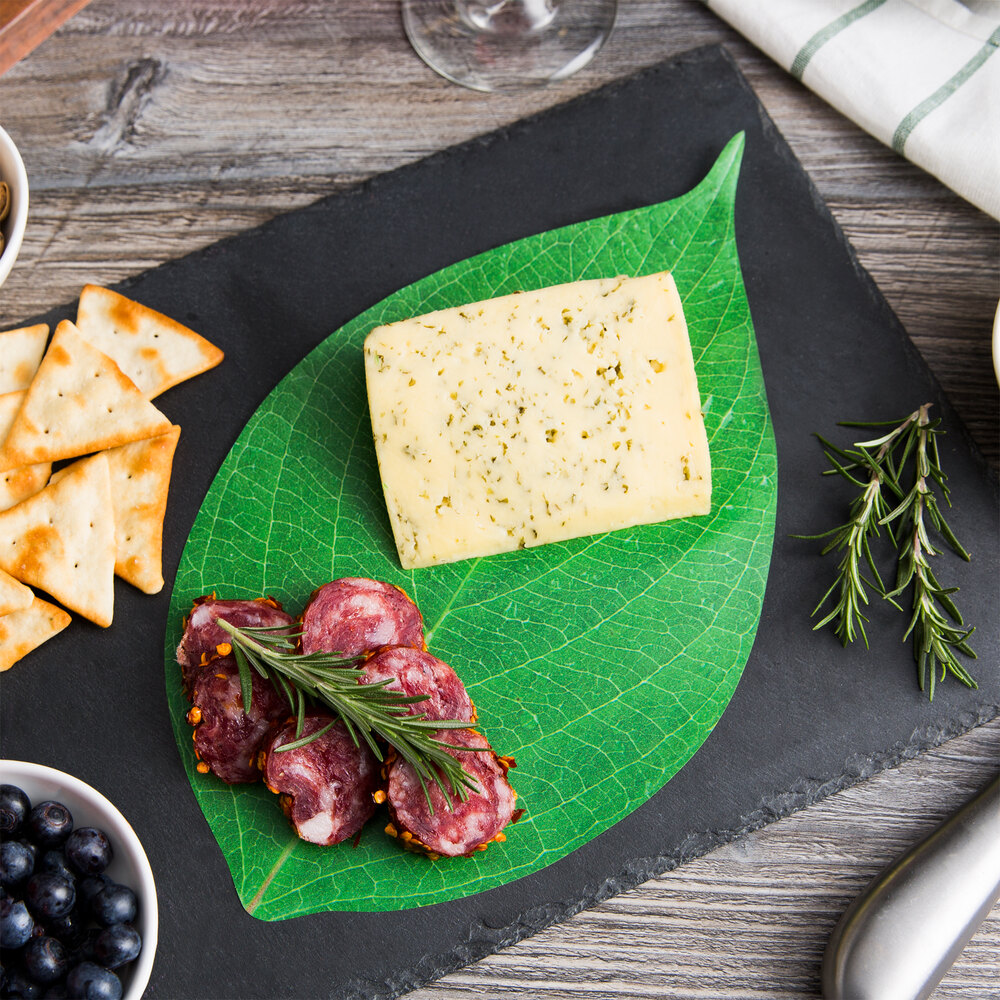 Cheese Paper
Cheese paper can be categorized as one of two types: storage and display.
For storage purposes, wax paper works great for keeping cheeses fresh and prevents them from drying out or becoming contaminated.
Steps:
Wrap your selected cheese in wax paper creasing and folding as you go to make sure the cheese is securely wrapped.
Tape the wax paper to secure.
Loosely wrap the cheese in plastic wrap or a plastic bag for an extra layer of protection.
For display purposes, cheese paper can be used to decorate charcuterie boards, add an extra level of color, and take your presentations design to the next level!
Food Wrapping Paper Comparison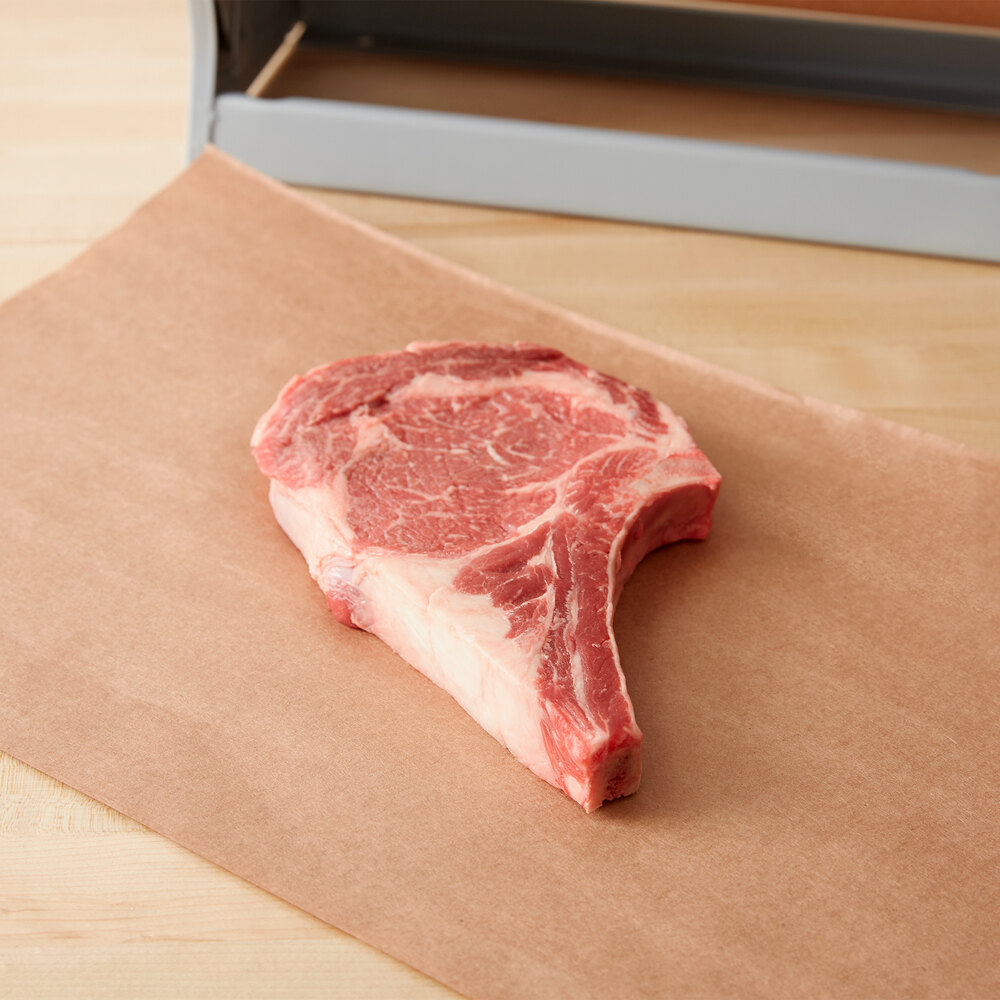 Butcher Paper
Coarse, sturdy construction
Great for use as a meat wrapping paper
Typically treated with sizing; larger rolls typically are left untreated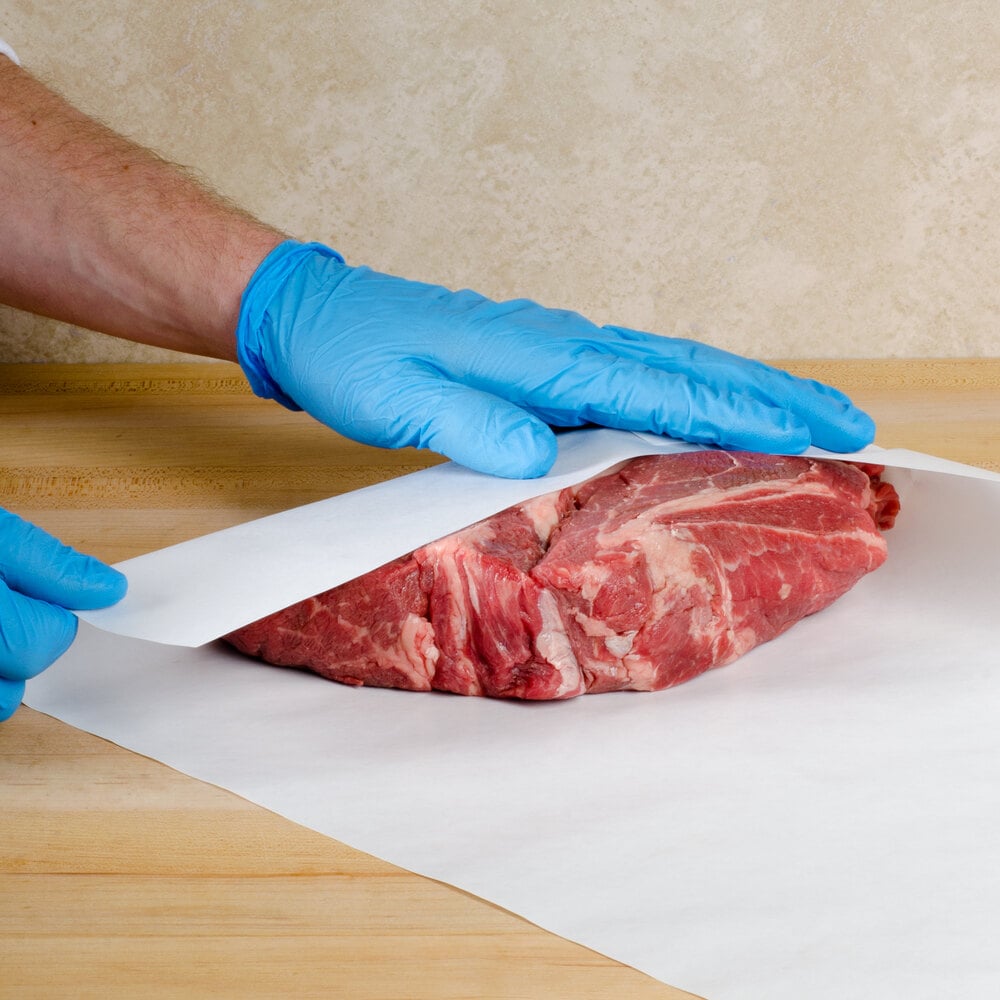 Freezer / Coated Kraft Paper
Coarse and sturdy
Low-density polyethylene coating prevents freezer burn for up to 1 year
Great for wrapping fish, poultry, cheese, and deli products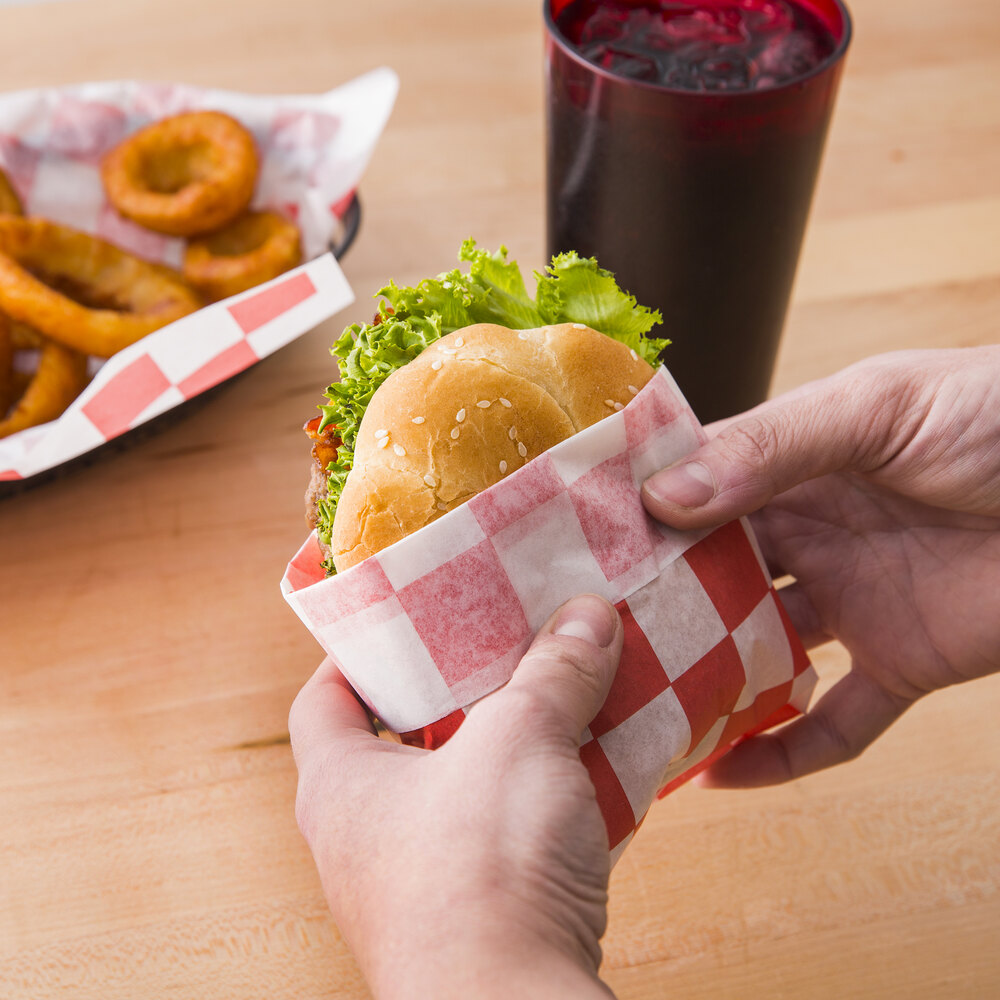 Sandwich Wrap Paper
Used to wrap sandwiches or line food baskets
Can feature a double open design
Available in grease-resistant varieties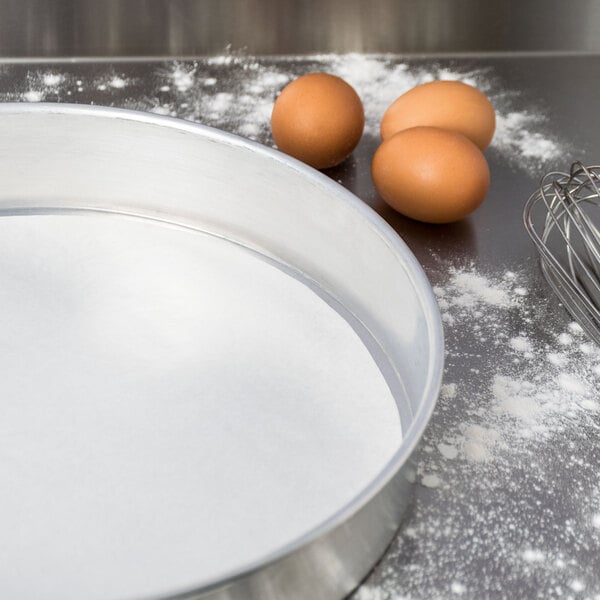 Wax Paper
Great for baking, wrapping hot foods, or as a tray liner
Treated with wax for a smooth surface and to prevent sticking
Holds moisture in for moist foods and keeps moisture out of dry foods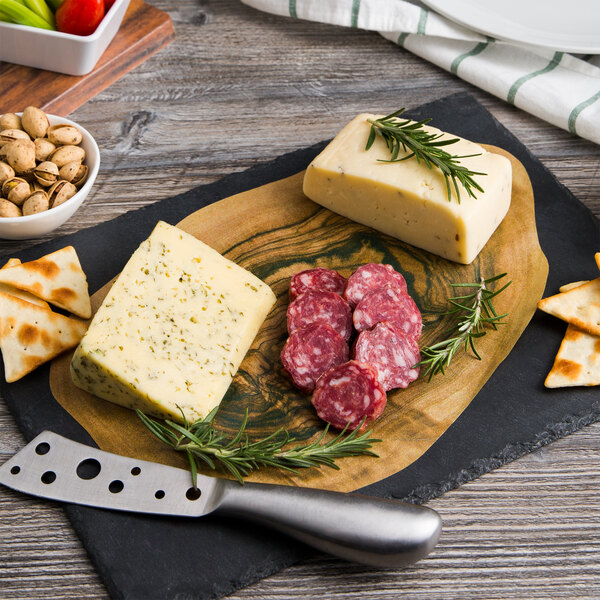 Cheese Paper
Great for storing cheeses to keep them fresh
Can be used to line charcuterie boards
Adds color to presentations
Glossary
Basis Weight
The weight of one ream of paper (500 sheets) when cut to the industry standard for that specific grade of paper. It is important to note that the "standard wrapping paper size" is not the same for all types of paper.
Caliper
Caliper refers to the thickness of a sheet of paper expressed in thousandth of an inch. This measurement is taken with a micro meter. Normally, paper caliper should not have more than a + or - 5% variance within a sheet. Generally, the relation between caliper and basis weight is that the greater the caliper (the thicker the paper), the greater the paper weight.
Equivalent Weight
While different paper types have different basic sizes, papers can still be compared by using equivalent weight.