Restaurant Hours of Operation
Owning a restaurant means making daily decisions that very well may make or break your business. From where you'll be located to what will be on your menu, exactly who will run your restaurant to where the start-up funds will come from, the questions you'll face can get pretty intense. One of the most important decisions to make regards your restaurant's hours of operation. If you're open too little, you may miss opportunities to profit; if you're open too often, your establishment may sit empty for periods of time.
When determining your restaurant's hours of operations, it's important to consider these 5 questions.
1. What day parts do you wish to serve?
Breakfast, lunch, or dinner? All of the above? Some of the above? The answer to this question will lie heavily on your menu, and vice versa. If your specialty is your award-winning kitchen sink omelet, opening at noon (or later), may be to your detriment. If a five-star steakhouse is your end goal, closing at 2pm probably won't be in your best judgment. If you're hoping to be the next happening bar in town, closing at 9pm may secure your eventual demise. Knowing what part of the day you're looking to capture will not only help you narrow down your hours of operation, but will also help in finalizing many other aspects of your establishment. This includes everything from your "official" menu offerings to management needs, staffing schedules to service style.
2. How will state or local laws and/or ordinances impact your hours of operation?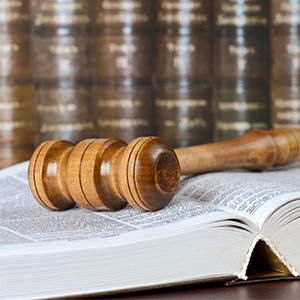 Violating state or local laws and/or ordinances when it comes to your restaurant's hours of operation is a definite no-no. Make sure to do your homework to find out if there is there a set time frame in which you must be closed, or if there are rules regarding how early you may open or how late you may remain open. Must minors work no later than X and come in no earlier than Y? If so, that could impact your staffing needs in addition to your hours of operation. Do the laws dictate how late you can serve alcohol? If so, do you want to remain open beyond that point or close at that time?
3. How will you staff your establishment during your hours of operation?
How many workers will be assigned per shift? Do you have enough hands on deck, or will you need to hire more? Can you afford to hire more? If you don't have enough employees to cover all shifts, and if hiring more employees to cover all shifts isn't feasible, then you're going to need to rethink your hours of operation or your style of restaurant/service to accommodate your current manpower.
Consider these questions when determining your staffing needs: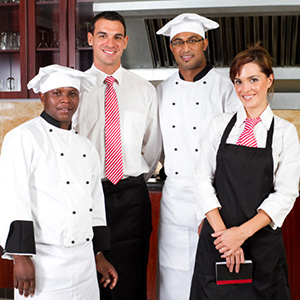 How many seats are in your restaurant and how will you serve those seats? Full service, quick service, fast food, self-service, etc.

What style of restaurant are you going for? Fine-dining, casual-dining, buffet-style, etc.

How many menu options are you offering and how many man-hours will be required to prep, cook, and plate each menu item?
4. What exactly will your closing time signify?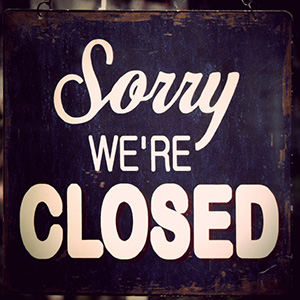 Will closing time be the time of last seating? Will it be the time the kitchen closes? Will it be the time you lock your doors and close down for the night? Knowing and communicating the answer to this question is essential to owning a successful operation. If your staff doesn't know what closing time means, how will your customers? If your customers assume it's the time of the last seating, and your staff assumes it's the time the doors are locked and everyone heads home, you're going to have one big miscommunication on your hands and not one, but two, disgruntled parties. Eliminate some of the confusion by placing an open sign in your window so your customers will know when you're open vs. closed.
5. Will you offer seasonal hours or year-round hours?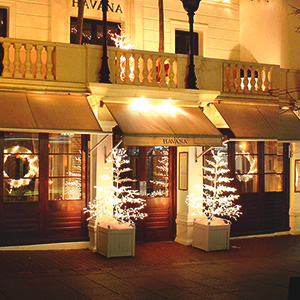 Once you settle on your hours of operation, it's important to consider when those hours of operation will be in effect. Will they be year-round, or will you alter your hours of operation during peak periods or periods of downtime? How will the holiday season impact your hours of operation? How will summer or winter weather impact your hours of operation? Perhaps you'll be closed for long periods in the slow season. Or perhaps you'll leave it up to time to tell when you need to alter your hours, learning and adjusting your hours as you go. Regardless of what you decide in this area, it's important to remember that just because you started with a set schedule doesn't mean you need to keep those hours forever, especially if business dictates otherwise.