WebstaurantStore / Food Service Resources / Blog
Hiring Seasonal Help for Your Restaurant
The holiday season, the summer months, and Mother's Day are often times of the year when restaurant owners find themselves understaffed. Rather than keep a larger, full-time staff on board year round, consider hiring seasonal employees to fill in the gaps during your restaurant's busiest times. These individuals will help your business maintain its good customer service reputation without taking away shifts from your full-time employees during slower times of the year. We've provided some tips for hiring seasonal help to make the process as simple as possible.
Advantages of Hiring Seasonal Help
It can be hard to gauge customer demand in the restaurant business, especially if your establishment is fairly new. Having too many people on the clock during a slow day takes away from your profits because you're paying employees who aren't working, whereas not having enough employees on a busy day leads to poor customer service. So, if you're new to the game, be sure to start tracking peak data traffic using your point-of-sale system. This will allow you to plan ahead and learn when your restaurant experiences its busiest and slowest times. By being well-staffed for the busy season, you'll experience some of the following advantages:
Your business will adjust more easily and quickly to workload fluctuations.
You'll be able to effectively respond to increased customer demand.
Customer service will be better and customer satisfaction will be higher.
Customers will experience shorter wait times and faster service.
Full-time employees will have more flexibility in their schedules during the holidays.
What to Look for in Seasonal Employees
Now that you know what seasons are the busiest, it's time to start thinking about who you should hire. Since these seasonal staff members are only on board for a few months out of the year, it would be a waste of time if you interviewed, hired, and trained someone who didn't work out. You may also want to consider interviewing high school students, college students, and teachers on break. But, before you start offering positions, be sure to look for candidates who:
Have some restaurant experience, since training time is limited.
Have good interpersonal skills.
Have great personalities.
Demonstrate good customer service.
Smile, make eye contact, and communicate well.
Interact well with your full-time staff.
Don't have a lot of prior commitments.
Don't need to take a lot of time off.
Tips for Training and Hiring Seasonal Help
Whether you're looking for seasonal hostesses, busboys, bar backs, or servers, we have some hiring tips for you. We've listed pointers below that may make your hiring and training experiences less stressful, allowing you to quickly respond to increasing amounts of customers.
Promote the best benefits about the job. It may require a lot of hours and weekends, but servers will make great tips during busy seasons.
Amp up your job description and market your company as a fun place to work. Offer discounted meals to employees, as well.
Post your openings to all social media channels.
Ask your star employees for candidate recommendations.
Make sure you're aware of your local labor laws. Even if an employee is considered seasonal labor, that doesn't mean they are not eligible for certain benefits.
Train all of your new hires at the same time.
If some of your seasonal hires turn out to be great fits, consider offering them a part- or full-time position, or make sure you let them know you'd be interested in bringing them back in during other busy times of the year.
Whether you're prepping for the rush that comes with hungry holiday shoppers or the wave of summer vacationers, your restaurant is sure to benefit from hiring seasonal help. By finding the right employees and training them well, you'll be able to prevent the formation of long lines of waiting customers, seating parties later than their reservation times, and delivering poor customer service.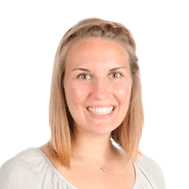 Posted in:
Management & Operation
|
Seasonal
| By Ashley Kufera