Door Type
When choosing the type of doors you want on your refrigerator, be sure to consider the location of entrances, doorways, and other equipment, as well as how wide the aisles are in your kitchen. Here are two types of reach-in fridge and freezer doors, and some key points to consider before making your decision.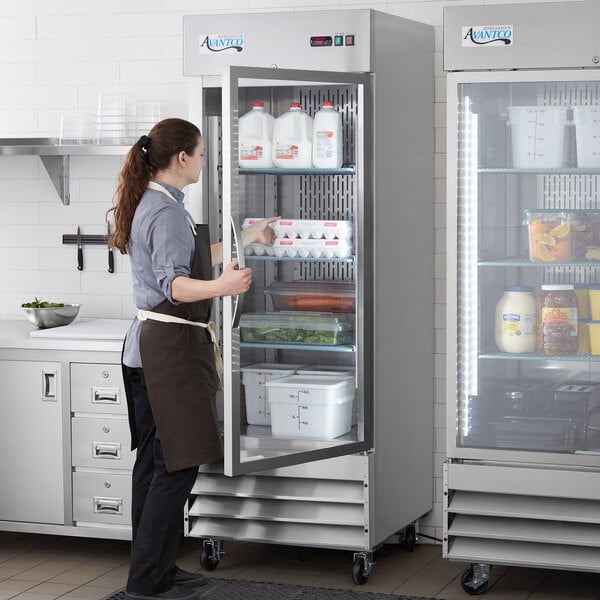 Swing Doors
The stay open feature makes loading and unloading inventory easier
Easier to view all contents in the unit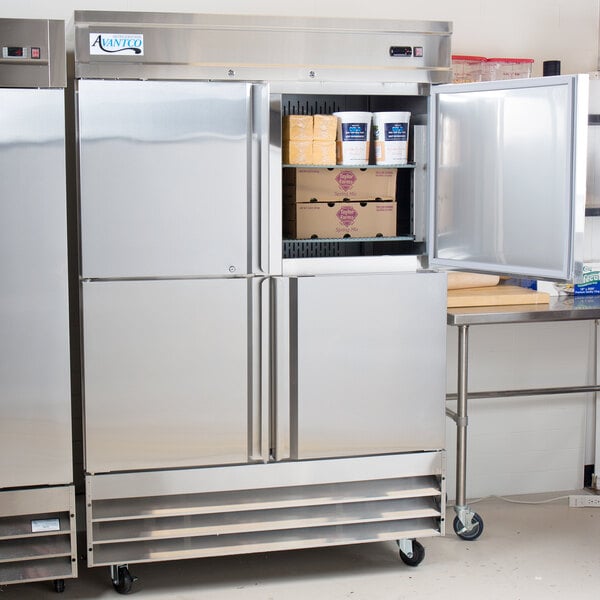 The traditional swing door is split into two sections
Conserves energy and promotes more consistent internal temperatures
Door Material
Both solid doors and glass doors have beneficial points, and some draw-backs that you will want to consider.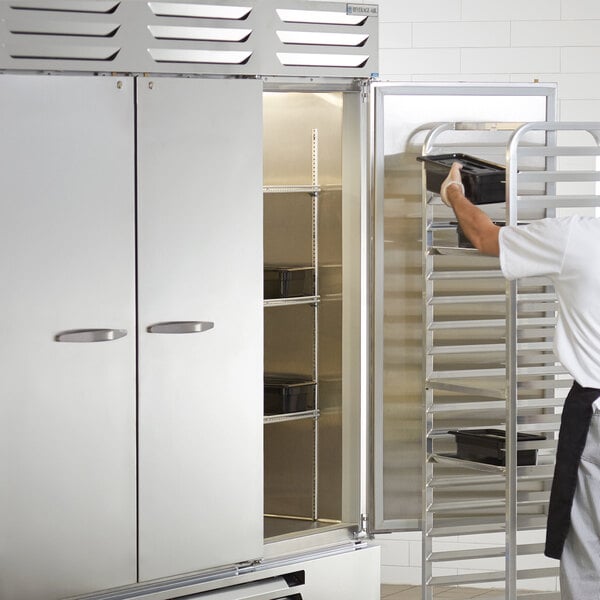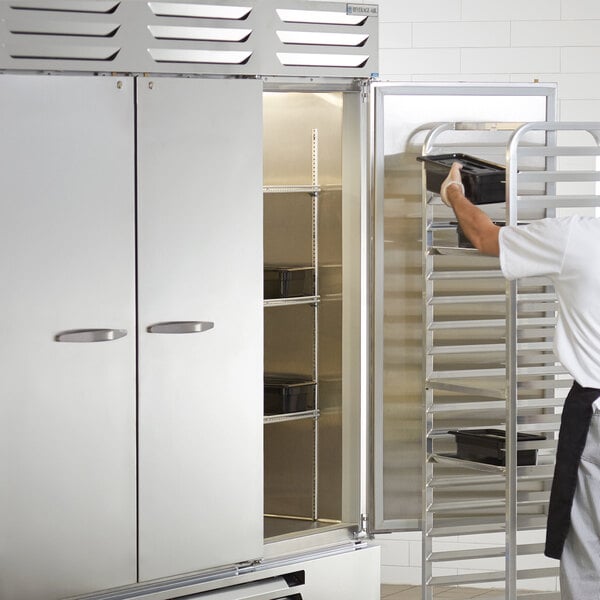 Pros
Easier to clean than glass
More insulation than glass
Superior energy efficiency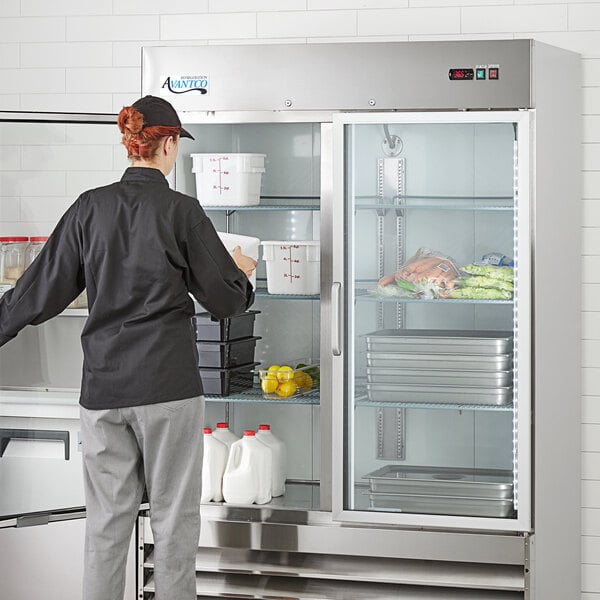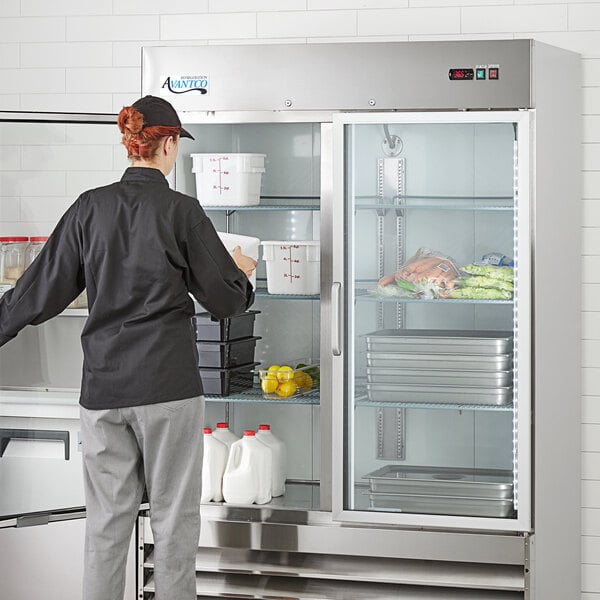 Pros
Better visibility prior to opening the door
Reduced opening retains more cold air
Cons
Less insulation than solid door
Requires more frequent cleaning
Installation Considerations
Beyond the actual features of the fridge or freezer you plan to purchase, you also need to consider where and how you will install the unit.
Measure door frames and hallways. Prior to purchasing the unit, measure the length and width of any door frames and hallways the unit will be going through to establish a plan for how you will get the unit into the room.
Ensure the room you are installing the unit in is well ventilated. Most manufacturer's specification sheets or manuals will lay out any clearance guidelines for the back and sides of the unit. Not adhering to these guidelines can result in inefficient operation and service calls. You should also avoid installing units in exceptionally humid or dusty areas because these conditions can cause the unit to rust or the condenser coil to malfunction.
Install the unit on a level surface. Once you have the unit in a well-ventilated room, install it on a level surface away from heat and moisture-generating equipment. Operating a reach-in in high ambient temperatures may cause the unit to breakdown, and in many cases, it will void the warranty.
Ensure it has the proper power supply. As far as electrical concerns during installation, a reach-in refrigerator or freezer should be supplied by the right voltage according to the manufacturer's literature, and it should have its own dedicated electrical circuit. Refer to your equipment manual for best practices and any special considerations for your particular unit.
Compressor Location
Because the reach-in's compressor draws in ambient air to regulate internal temperatures, the warmer the incoming air, the harder the compressor must work. As warm air naturally rises and cold air descends, top and bottom mounted compressors each function better in certain environments.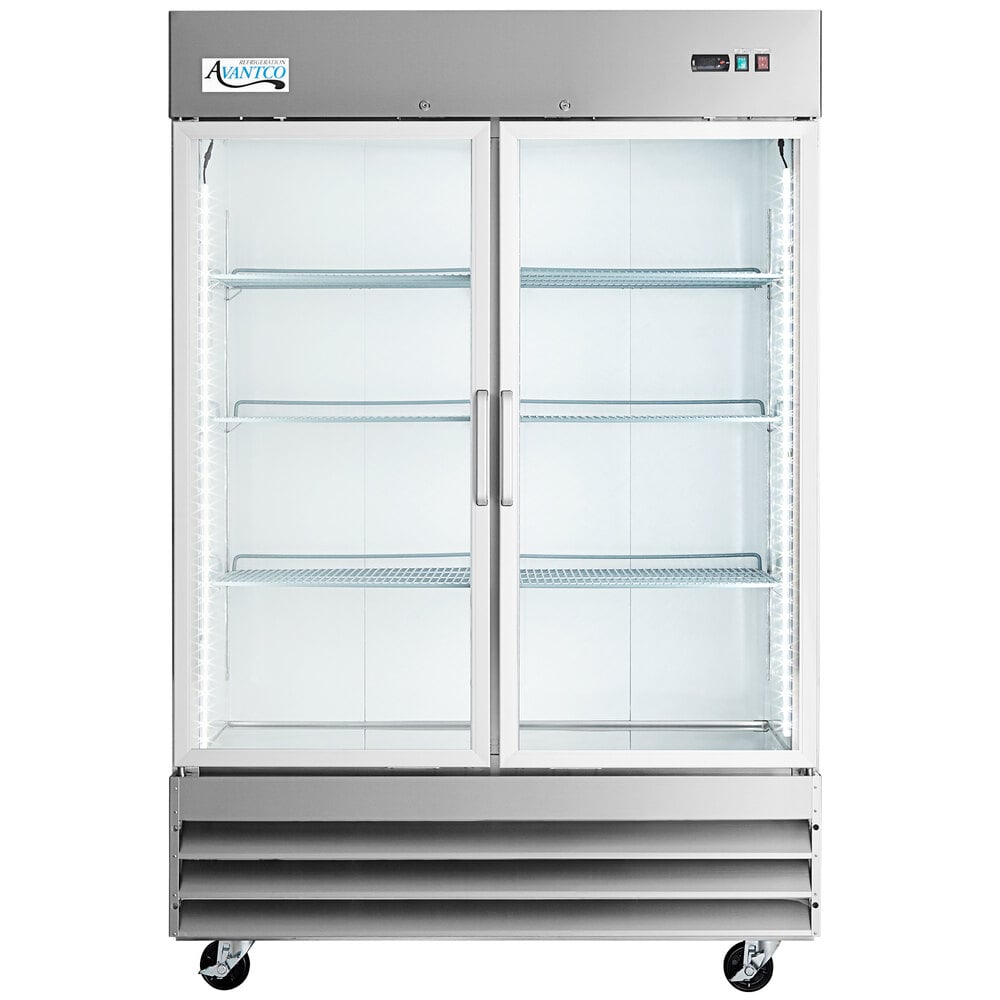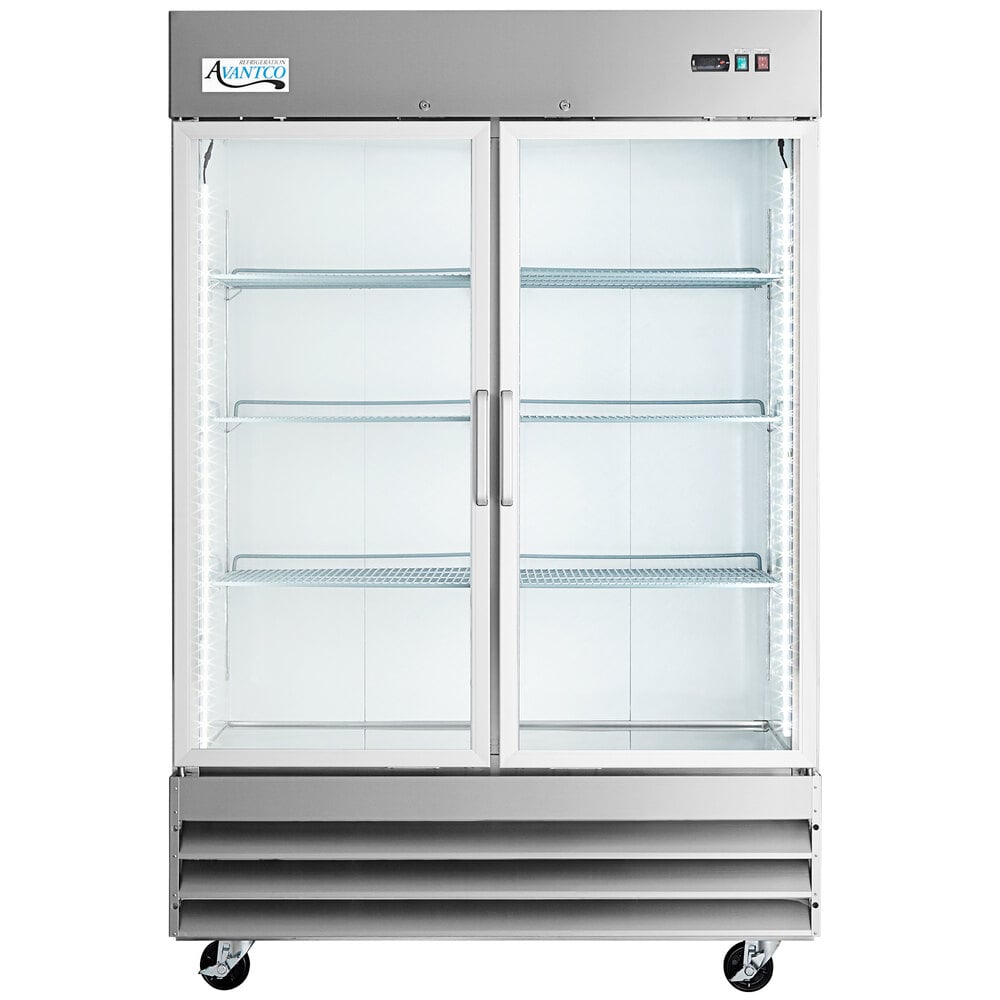 Bottom Mounted Compressors
Pros
Pulls in cooler air, making it ideal for hot environments
Bottom shelves are higher, and easier to reach
Cons
Compressor can become clogged with dust, flour, or grease from floor
Reduces potential storage space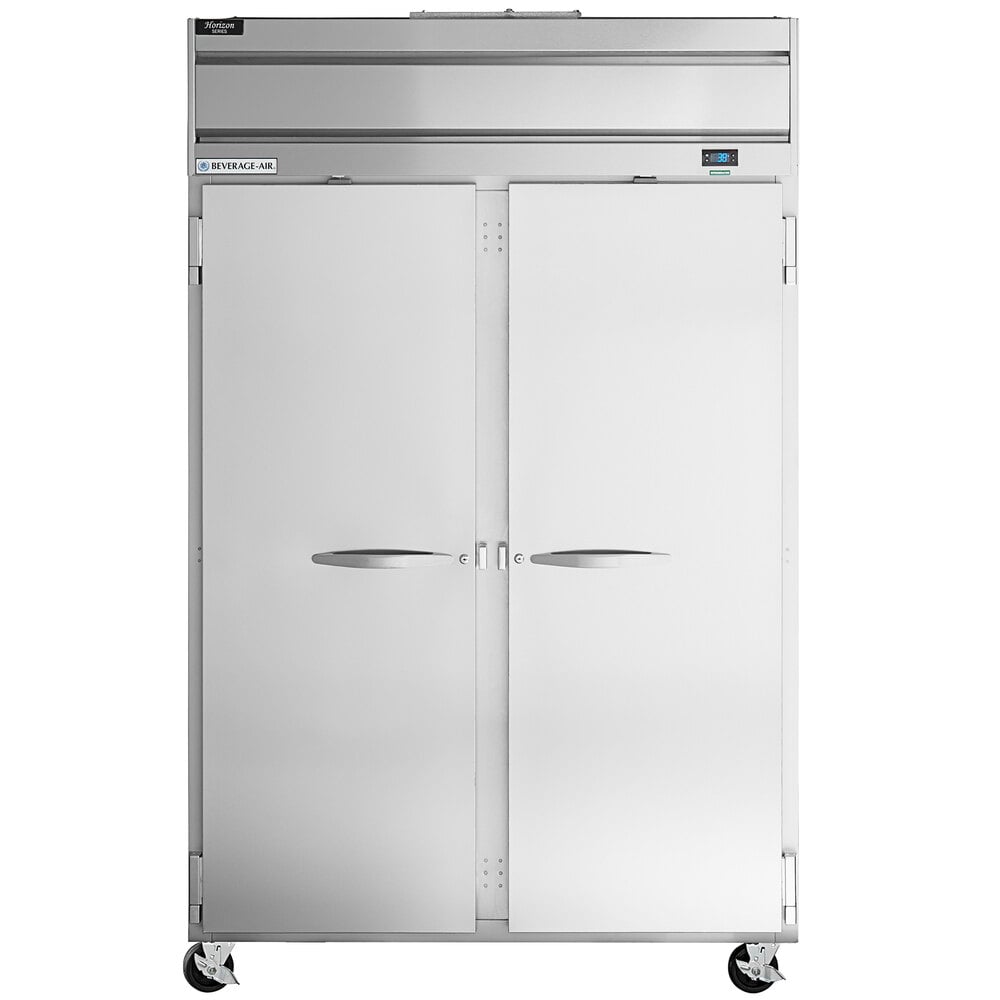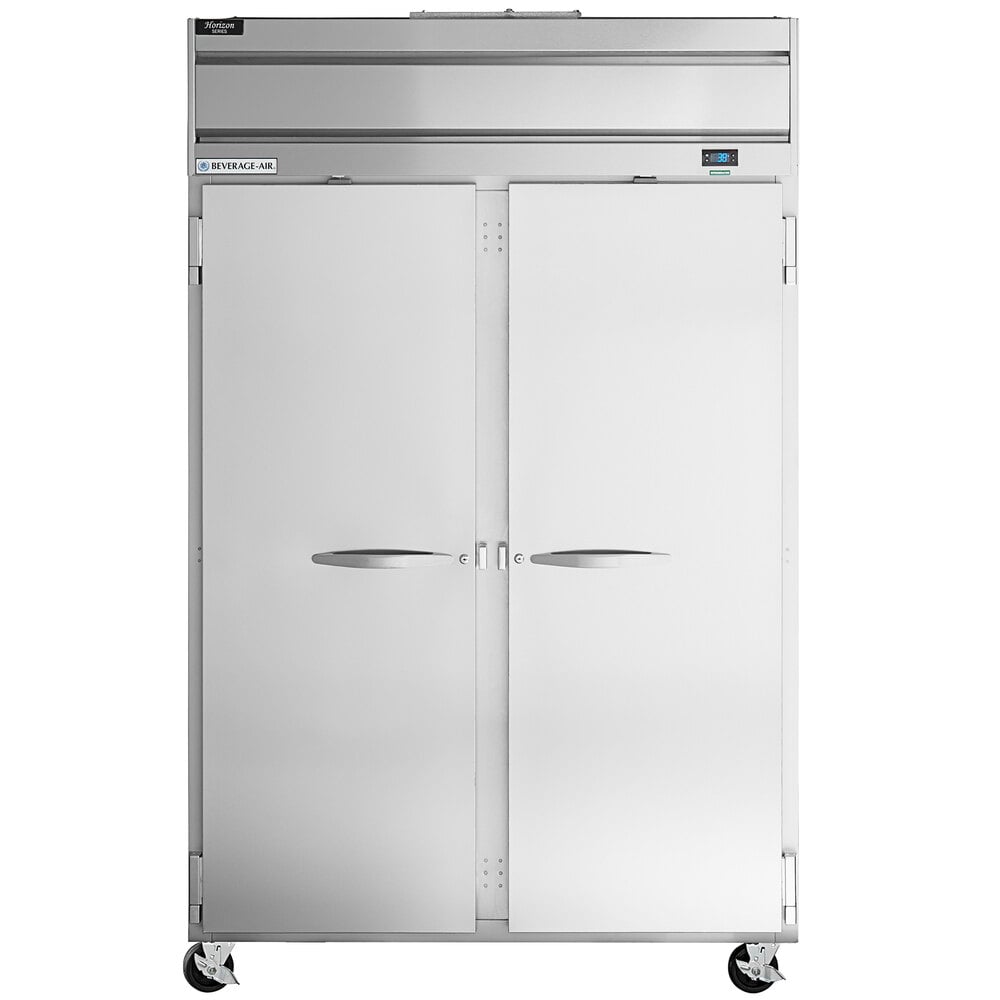 Pros
Pulls in warmer air, making it better for cooler environments
Less likely to clog than bottom mounted compressors
Does not take up any storage space
Cons
Less accessible for cleaning and service
Commercial Refrigeration Maintenance Tips
The key to getting the longest possible lifespan out of your commercial fridge or freezer is performing regular cleaning and maintenance on it. If you make sure to regularly perform the following steps, you can greatly cut down on service calls and having to spend hundreds of dollars on repair parts.
Clean the Condenser Coil
Keep the condenser coil free of dirt, dust, and debris in order to keep it operating at an optimal level. Use a condenser coil cleaner in order to easily remove any build-up that has accumulated on the coils. You should clean your refrigerator coils once a month.
Clean the Fan Blades
Clean the fan blades and motor with a soft cloth. If it is necessary to wash the fan blades, cover the fan motor to prevent potential moisture damage.
Remove any Blockage of Airflow
It is important that the refrigeration system has unimpeded access to clean air in order to operate sufficiently. Be sure any debris or dust is removed from areas of air intake or exhaust. This should be done at least once a week.
Wash Door Gaskets
Door gaskets should be cleaned about once a week. Simply remove the door gasket from the frame of the door, soak it in warm water and soap for 30 minutes, then dry with a soft cloth and replace. Ensure gaskets are sealing properly once they are replaced.
Replace Worn Out or Damaged Parts
There are many refrigeration parts and accessories that are necessary for the proper functioning of your refrigerator. It is crucial to replace those parts when they are no longer functioning in order to avoid larger possible issues. Perform regular quality checks on parts such as fuses, bulbs, thermostats, and gaskets.