The Resurgence of American Whiskey
Whiskey is an ancient beverage that's been an integral part of American history and culture since it was brought here by early Irish settlers. From George Washington to Don Draper, many famous real and fictional figures have contributed to the popularity of America's native spirit. But where did this drink come from, why did it fall out of fashion, and why are we just now seeing it come back? In this post, we'll discuss the beginnings, decline, and resurgence of American whiskey. Cheers!
History of American Whiskey
Whiskey is truly a part of American culture. It was brought to the New World by Irish settlers in the early 17th Century, and it quickly became a staple beverage. In fact, George Washington owned the largest distillery during his time, with the building measuring a whopping 75-by-30 feet. The implementation of whiskey taxes even caused a rebellion by Pennsylvania distillers in 1794.
How Did Prohibition Affect the Whiskey Industry?
Prohibition had a huge impact on the whiskey industry, forcing some distillers underground and causing others to go out of business entirely. However, whiskey was also used for medicine during this time, much like medical marijuana today. In 1933, when Prohibition ended, many Americans grew accustomed to the taste of Canadian whiskey because Canadian distillers didn't have to go out of business during the long stretch of Prohibition in the U.S.
When Did Whiskey Fall Out of Fashion?
WWII stopped a lot of whiskey production because distilleries had to use their equipment and resources to make things like explosives and antifreeze for the war effort. After the war, corn, rye, and other grains had to be used for food. This didn't change the fact that whiskey was a popular drink with G.I.s who had returned home.
The 1950s saw a surge in the popularity of lower proof blended whiskey, which was commonly used in mixed drinks. However, higher quality, straight whiskey was also popular at this time.
What is the Difference Between Straight and Blended Whiskey?
Straight American whiskey is made with a fresh mash of grains and aged in charred, new oak barrels. Distillers can mix whiskey from different barrels (as long as they come from the same state as the original product). The only other way distillers can alter straight whiskey is by filtering it or diluting it with water.
Blended American whiskey is a mixture of at least 20% straight whiskey and other higher proof spirits, colorings, or flavorings. Blended whiskey is usually less expensive than straight whiskey, but there are premium, sought-after blended options, as well.
The industry took a turn again in the 1970s, when young people (read: hippies) didn't want to drink a beverage that they associated with their parents and grandparents. Other spirits like vodka grew in popularity, and whiskey went through a decline. In fact, 1973 saw vodka sales outstrip whiskey sales for the first time in U.S. history.
In the 1980s and 90s, the club scene was booming, and consumers weren't buying bottles of liquor to enjoy at home as much as they were going out and drinking. Still, drinks like vodka were ahead of whiskey in terms of sales and popularity.
This sales decline led to an inventory increase for many distilleries, including Michters's distillery, where master distiller Dick Stoll was working at the time. "Whiskey inventory in the 80s and 90s didn't decline for us - we had an overabundance of whiskey," Stoll tells us. Of the decrease in sales, he says, "Keep in mind that hard spirits could not advertise on TV, and there were loads of ads for wine coolers in the early 80s."
Whiskey Rises in Popularity Again
Today, whiskey consumption is increasing at a rapid rate. So, how did whiskey come back from this great decline? Erik Wolfe of Stoll & Wolfe distillery in Lititz, Pennsylvania attributes this in part to the explosion of craft beer, food, and wine. He says that a lot of the questions people learned to ask (from getting into craft beer) translate perfectly to the world of craft whiskey. "As knowledge of an art form grows, so does appreciation for it," Wolfe explains.
Accordingly, there are whiskey tasting rooms popping up around the country. These venues allow customers to taste your distillery's offerings, which can entice them into purchasing a bottle or two to take home. Additionally, you and your employees can talk to patrons about your business and the hard work you put into creating your whiskey, scotch, or bourbon. If you're wondering how to serve your beverages, check out our collection of tasting flight supplies. As the art of whiskey grows, what will the future hold for this spirit so ingrained in our history?
The Future of Whiskey
As it turns out, the consumers who are bringing whiskey back today don't fall into the same demographic categories as the people who popularized it before.
Women Add Diversity to Craft Whiskey
Perhaps surprisingly, more and more women are turning to whiskey, and craft whiskey in particular. One source states that women make up a whopping 37% of whiskey drinkers. We asked Laura Johnson, a professionally trained distiller who is currently in the process of opening You & Yours Distilling Co. in San Diego, to comment on this shift.
"I would assume women have always enjoyed drinking whiskey, it's just being written about a lot more these days," she explains. "Having said that, there are without a doubt more and more women dipping their toes into aged spirits. I would imagine this stems from the female knack for identifying and creating flavors." As more and more women become whiskey drinkers, the industry is sure to grow to meet that demographic.
No Longer Your Grandfather's Drink
Whiskey is no longer necessarily a drink for older people either. Many young adults (this means over 21, of course) are turning to the spirit that, in the 60s, was viewed as an older man's drink. Younger whiskey lovers are starting their own distilleries across the country, too. Johnson, who also writes about craft cocktails and liquor on her blog Distillerista, is the perfect example of this change in demographics.
"I think it's safe to say that 10-15 years ago, whiskey was still widely considered an "old man's" drink, and now it's the go-to choice of hipsters and millennials everywhere," she says. The fact that whiskey is being popularized by the next generation can only mean good things for the beverage moving forward.
So, where does whiskey go from here? We talked to Lew Bryson, a whiskey and beer writer and author of Tasting Whiskey, who told us, "American whiskey is doing well, as well as it has for over 50 years, and I don't see that changing soon. As long as producers stay honest and strive to make the best whiskey that they can, we're in for a long stretch of good drinking."
If you've never tried whiskey before or are thinking of adding a selection of craft whiskeys to your restaurant menu, why not give it a shot? As more and more consumers learn how to appreciate whiskey, the industry is only on its way up.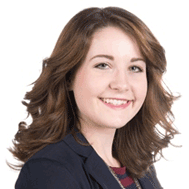 Posted in:
Bars & Breweries
|
Infographics
| By Sabrina Bomberger