How to Become a Sommelier
Although the word sommelier may inspire images of a medieval steward scurrying through dark, damp corridors in a wine cellar with only torchlight to find the perfect bottle of wine for his master, in reality, the established profession of the sommelier, and the organizations that certify those professionals, only recently came into existence in the past several decades.
Though the history of the Sommelier is long and rich, it wasn't until the mid-1900s, when wineries began to estate bottle and label their vintages, that restaurants gained the ability to stock more varied selections, making the need for knowledgeable wine experts all the more crucial. Along with the ever-expanding American palate and growing food culture, comes the need for more of these highly trained wine service experts.
Responsibilities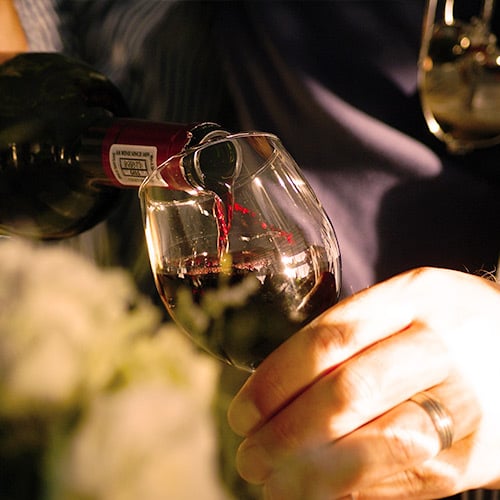 So what is a sommelier, and what do they do? In short, a sommelier (or somm as they're often called) is a highly knowledgeable wine professional who is an expert in every aspect of wine service and food and wine pairing. Today, the responsibilities of a sommelier are as varied as they are demanding. Not only must a good somm show a mastery of a broad spectrum of wines, but they must be able to connect with a guest in a way that makes them feel comfortable and part of the experience. Other responsibilities include:
Storing wines in optimal conditions / temperature
Rotating stock in proper order / ensure accurate pricing
Presenting the wine list to guests highlighting featured wines / new additions
Suggesting starter wines and emphasizing wines that pair well with meals
Knowledge of liquors, high end spirits, beers, and cigar pairings
Ordering wines appropriate to restaurant offerings (sometimes directly from the vineyard)
Educating front-of-house staff and chefs about wine, wine pairing, and proper service
Knowledge of the appropriate types of wine glasses in which to serve product



Becoming a Sommelier
"To become a sommelier you need a passion for beverage service, the hunger for knowledge, and the desire to share what you have learned," says Calvin Hines Jr., general manager of Art and Soul Restaurant in Washington, D.C. Mr. Hines, with 16 years' experience in the restaurant industry, and having just completed his introductory course and examination in the Court of Master Sommeliers, provides valuable insight into what it takes to be a good, more importantly, employable sommelier.
"It's more than opening bottles, swirling fermented grape juice in a glass, and blind tasting," says Hines. "Developing and maintaining menus, organizing the cellar, doing inventory and other not-so-glamorous things are done way before you talk to the guests."
So how then does one do it? How do you become a great sommelier? In truth, anyone can call themselves a sommelier. After all, it's just a job title. Just like bartending, no certification is actually required to apply for or even become a great somm. However, according to Hines, "being certified is more attractive to restaurants and hotels that are hiring. It also gives you a good structure to work from and shows that you are not only knowledgeable, but know how to apply what you have learned."
In the past, the only way of verifying someone's knowledge of wine was through observing their work, and in some instances, that works just fine. Today, however, there are numerous international organizations that offer sommelier training and sommelier certifications to both educate and license experts in the field. Here is a list of some of the more reputable establishments:
Organization
Course / Certification Levels Offered
Total Estimated Cost
Available in:
Time to Complete

Court of Master Sommeliers
4 Courses
3 Certifications
Minimum $4,000
(Course / Exam Fees)
Have both U.S. and European Chapters. Exams are offered internationally
5 Years Mandatory Industry Service to take Master Sommelier Exam
3 Years' Recommended for Introductory Course
Society of Wine Educators
1 Certification
(Offer CWE, CSS, and BS / HBC certs as well)
Non-members: $725 - $1,025
Members: $550-$750 + $85 minimum membership fee
Mostly in U.S. See Calendar for Cities / Countries
1 Hour Exam

The Sommelier Society of America
1 Certification Course
$1095
(Tuition)
New York City, U.S.
21 Weeks

International Sommelier Guild
3 Courses
1 Certification
Additional Wine Educators Course available
$7,000
(Course fees, books, tastings)
U.S., China, Canada
260.5 Hours Combined For Diploma

Wine & Spirit Education Trust
4 Course Levels
Diplomas Awarded at 4th Level
$350+ to $7500+
(Depending on Level and Course Provider)
50 countries with over 400 third-party teaching / exam centers
Course times vary by provider

American Sommelier Association
6 Courses
$650 - $1450
(Depending on Course. Members Receive Reduced Tuition)
New York City, U.S.
Courses vary between 6 days and 16 weeks
Note - all estimated costs are approximated according to information provided by the organizations and former students.


Cost vs. Benefits
Most wine sommeliers typically earn between $30,000 and $75,000 a year in salary. Compare that with the salary of a typical bartender who earns between $16,000 and $32,000 a year and you can see why gaining this expertise has its advantages. As with any profession, the upper end of financial gain depends on the demand in any particular market.
A master sommelier with extensive knowledge and experience can command upwards of $150,000 a year in highly competitive markets. As for those looking to break into the profession who need experience as opposed to competition, "it depends on where you are," says Hines. "If you are in NYC or San Francisco, competition is tough, but in places with a growing food culture, it is a little easier." Luckily, for many aspiring sommeliers, growing markets are plentiful; all you need is the education, patience, and passion to succeed.
To stay up to date on topics important to the wine and beverage service industry, check out some of these great resources:
Guild of Sommeliers | Decanter Magazine | Food & Wine Magazine | Quarterly Review of Wines | Wine Spectator