Casual Dining vs. Fine Dining
Last updated on 2/18/2019
There are two major factors that customers consider when choosing a restaurant: ambiance and price. Those factors are also the key difference between fine dining and casual dining experiences. Knowing what your customer base is looking for can play an important part in your establishment's success.
If you're thinking about starting a restaurant, selecting the right path is crucial. We're here to compare the differences, key details, and history of both casual and fine dining to help you determine the identity of your future restaurant!
You may use the following links to navigate to a particular portion of the article that you're interested in:
What Is the Difference Between Fine Dining and Casual Dining?
The difference between fine dining and casual dining has to do with their ambiance and prices. Fine dining or formal dining restaurants offer an upscale setting and service while featuring unique and often more expensive menu options, with checks averaging over $50. A casual dining establishment provides a more laid-back atmosphere with more moderately-priced meal selections. It's important to define what style of establishment you will be opening before you get started.
Starting a Fine Dining Restaurant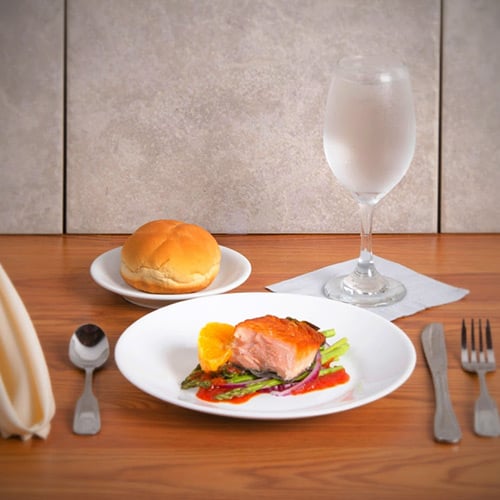 There's something special about eating at a fine restaurant. The elegant waiting staff with impeccable manners, fancy cutlery, aroma of expensive wine, and delicious meals give customers a sense of importance. Of course, experiencing the wonderful feelings and savory cuisine that accompany fine dining requires shedding some cash, perhaps more than most people are willing. There are plenty of customers who are willing to pay top dollar for the optimal experience.
Although most of the population will not flock to a fine dining establishment for a quick meal on a weekday, fine dining options are sought out during holidays and times of celebration. A wealthy clientele often gives fine dining restaurants a higher ceiling for success.
Consider the following tips for fine dining start-ups:
Select a level of how fancy/pricey your restaurant will be. If the two don't match, customers might be turned off. Research your competitors and other successful businesses to help you formulate a menu and prices.
Pick a suitable location and make your presence known. The ideal location for a fine dining restaurant is near middle-upper class residential areas, yet far enough from potential competitors.
Stock up on necessary equipment. Every part of your restaurant should match in elegance. Purchase the necessary exquisite porcelain dinnerware and flatware, as well as ornate cloth table covers. Additionally, high-end finishes like elegant furniture and charger plates to accompany your dinnerware can enhance the look and feel of your dining space.
Purchase first-rate restaurant equipment. At high-end restaurants, customers expect only the best-quality food.
Create a wine list that matches your establishment's menu and style.
Establish a good reputation. Remember, customers choose to eat at fine dining establishments not only because of the higher quality of food, but also because of the elevated ambiance and service these establishments offer.
Starting a Casual Dining Restaurant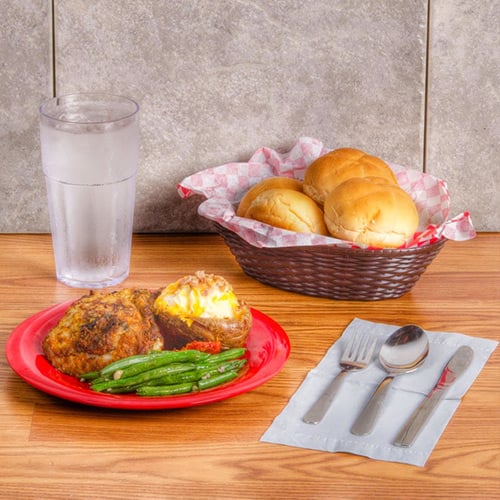 Since 1950, the number of casual dining restaurants has exploded around the globe. In fact, according to a survey conducted by CHD Expert, fine dining restaurants only account for about .55% of total U.S. restaurants as of December 2017.
Casual restaurants, from which most of the American restaurant industry's profits come, appear in a myriad of forms. With establishments like Panera Bread, Chipotle, and Noodles & Company, casual or fast-casual restaurants dot the American landscape. With so many competitors, how can a new entrepreneur hope to succeed?
Here are some tips to follow:
Offer and advertise high-quality food made quickly for a great price.
Consider ways to include made-to-order items on your menu. Patrons will be more likely to pay a higher price when customization is an option.
Specialize in a certain food category to ensure a higher-quality product than a standard fast-food joint.
Offer many healthy options; customers will pay more for healthier food.
Maintain a well-run, clean facility. You want your restaurant to distinguish itself from fast-food establishments, so maintaining a clean facility is imperative to your success.
Back to Top
Starting a Fast-Food Restaurant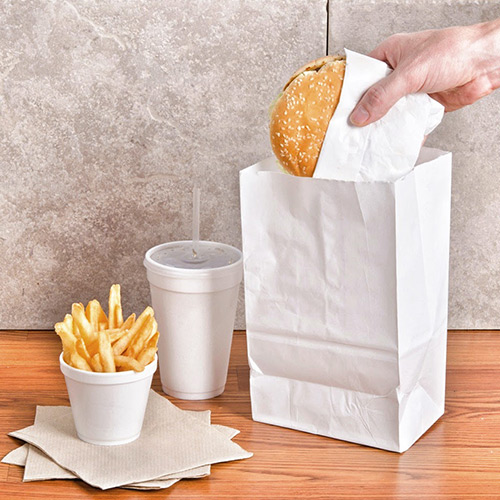 If managed correctly, starting a fast-casual restaurant gives you a fantastic opportunity to succeed. However, since some customers will always want quick, cheap food, fast-food joints and family restaurants are far from obsolete.
Although fast-food restaurants provide a different level of service than a fine dining or casual dining experience, there are a few key factors that you can maintain as you set up your fast-food establishment:
Menu variety, though specialization to a small extent is good
Some healthy options
A clean facility
Quick service
Restaurant Dining History
From day one, the industry has been constantly changing to best fit its customers; thus, successful restaurant owners are exceptionally attuned to their customers' needs. Understanding how the industry, demands, and trends have transformed throughout the years is essential to starting a successful restaurant, be it casual or refined.
C. 300 B.C.E. - 500 A.D. Food vendors and public eateries sell food on the streets of Ancient Greek, Roman, and Chinese cities.
1782 First restaurant is established in Paris.
1790-1820 After the French Revolution, members of the elite class took advantage of their aristocratic background by opening the first fine dining restaurants in France, where they offered the nobility's dining experience for an affordable cost. The budding middle class now had money to spend and fine dining in Paris flourished, and quickly spread across the Atlantic.
1900-1960 Ideas like Henry Ford's assembly line gain popularity and entrepreneurs realize the benefit of producing a high quantity of food at a low price. This led to franchising and the first restaurant chains, like McDonalds, White Castle, and KFC.
1950-1970 Casual restaurants with themes emerged, like Taco Bell and Pizza Hut, to better cater to customers through specialization.
1970-1990 The expanding American work force and the prevalence of two working parent households leads to the beginning of the casual family restaurant including Applebee's, T.G. I. Friday's, and Olive Garden.
2005-Present Fast casual restaurants like Qdoba, Panera Bread, and Five Guys gain popularity.
Back to Top
Both casual and fine dining have rich and interesting histories defined by ambitious entrepreneurs with revolutionary ideas for their time. Knowing the history and differences of restaurants allows business owners to make projections for the restaurant industry's future and stay ahead of the curve. Ultimately, the success of your restaurant, no matter the type, hinges on knowing and satisfying your customers' wants and needs.
---