Do you have new employees that are being trained on the proper use of chafers and chafing fuel? Provide them with this
Sterno safety poster
or hang it in a common area so staff can be reminded of how to safely use chafing fuel.
For a more interactive training, have new employees watch the informative Sterno chafing fuel safety tips video below!
Frequently Asked Questions
What is used to heat chafing dishes?
You can heat chafing dishes a couple of ways. The first way is to use chafing fuel as outlined at the beginning of this guide. Chafing fuel is the quickest, most inexpensive option and is usually used for catered and outdoor events.
The second option is to use
electric chafing warmers
. Electric warmers heat up to warm food, but do so without an exposed flame. They're ideal for areas where open flames are restricted.
The third alternative is to use
induction chafers
with
induction warmers
. Induction warmers are great because they heat up the food within the induction chafer, but stay cool to the touch on their flatop surfaces. This reduces accidental burns and injuries all while promoting a sleek, upscale appearance.
What kind of fuel do you use in a chafing dish?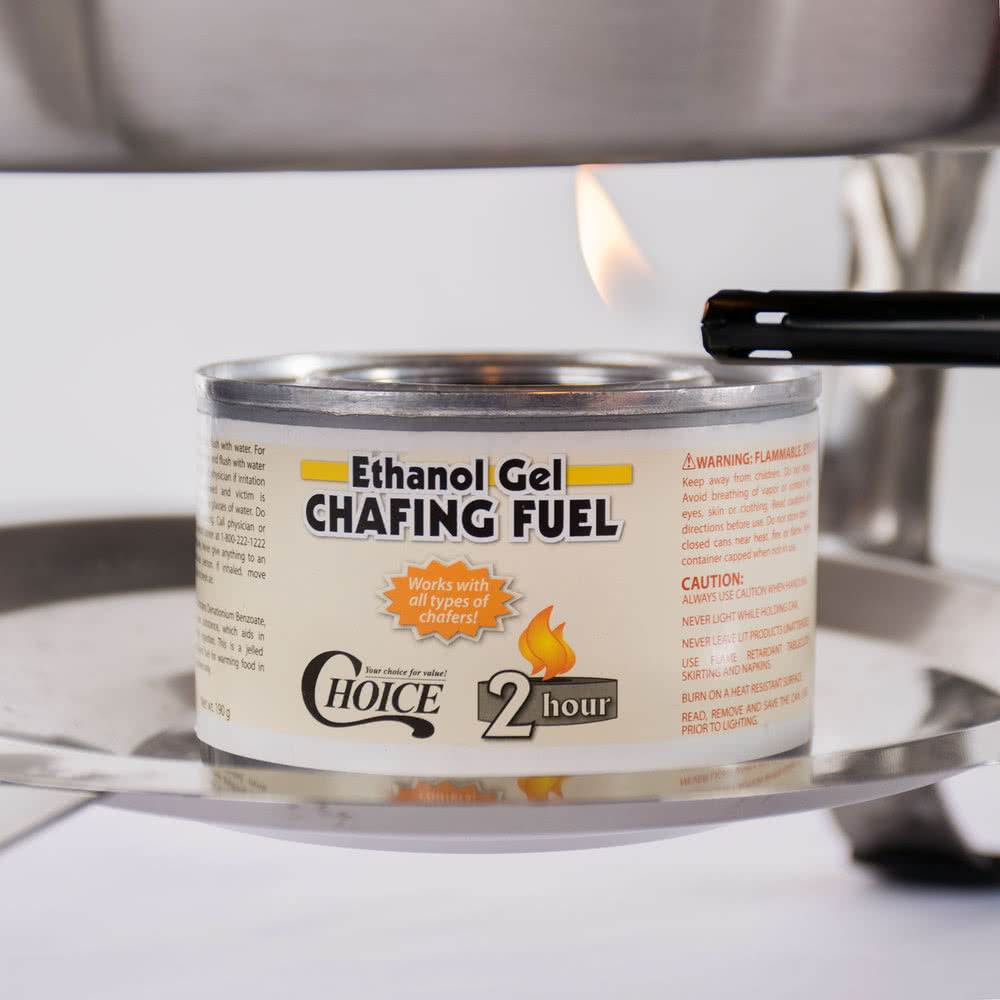 The type of fuel you use to heat your chafing dish is completely up to preference and desired burn time. If you're looking to heat food for a short period of time, we suggest using
45 minute
or
2 hour
chafing fuel. If you have an extended event, we offer
4
,
5
, and
6 hour
hour fuel options.
There are
gel fuel
and
wick fuel
options available, both of which have benefits that are outlined at the beginning of this guide. In addition, we have
biodegradable fuel
available for environmentally-conscious consumers. If you're looking for a specific brand, we feature
Choice
and
Sterno Products
chafing fuel. Choice chafer fuel offers superior burning power at an economical price that won't break your budget, and Sterno Products provides brand-name fuel products that customers know and love.
What is the difference between twist-off metal caps and stem wicks with plastic caps?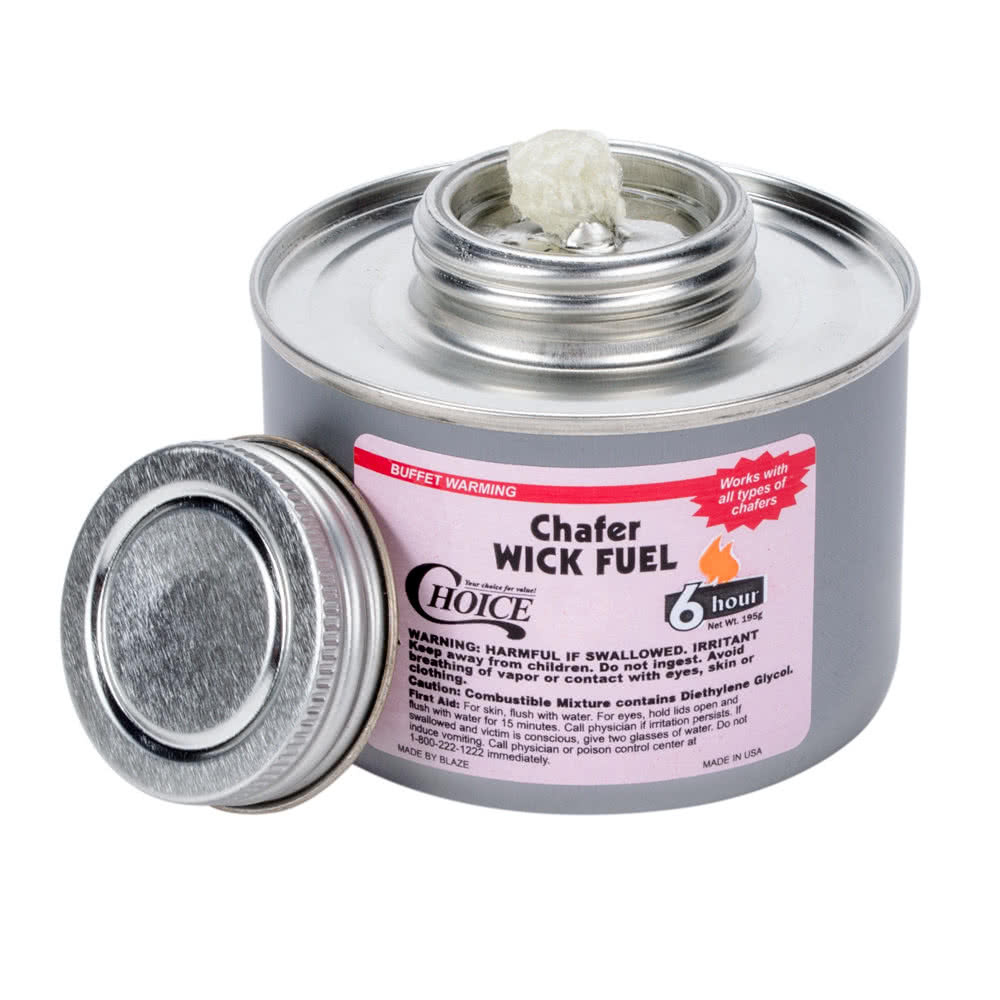 Once lit, chafer fuel cells with twist-off metal caps provide a quick, safe, and easy way to extinguish the flame at the end of events. The cap can simply be placed over the flame to snuff it out. Chafer fuel cells with stem wicks and plastic caps require a separate snuffer paddle, regulator, or saucer to extinguish the flame.

Because an additional tool is required to safely snuff out the flame when using a stem wick chafer with a plastic cap, chafer fuels with twist-off metal caps may be the better option for on-the-go catering companies. However, both styles of caps allow the cans to be resealed, providing you with a way to easily store and reuse leftover fuel.