Mobile Point of Sale: Phone, Tablet, and iPad POS
Does your food truck or produce stand only accept cash payments? If this limited form of payment is starting to hurt your business, then it may be time you made the switch to a mobile point of sale system. This growing method of payment utilizes smart phone and tablet technology to accept and process credit and debit cards. Besides their convenience, mobile point of sale systems can be easily modified to suit your preferences. Most of the programs available for mobile POS can even be used to track sales trends in your coffee shop, cafe, or bakery, so you can find out when your peak times of business are, as well as product performance.
Card Readers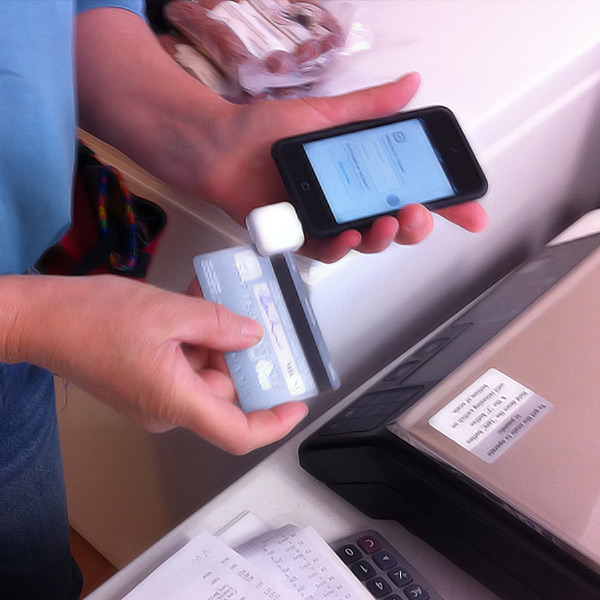 Card readers are the devices you or your guests will use to swipe debit and credit cards. Most of these products can be purchased for under $60, so you don't have to worry about breaking the bank to get one. Card readers are usually designed to plug into the audio jack of your smart phone or tablet, however there are models that can be hooked up to laptops. The affordability of readers combined with the usability of a phone, tablet, or laptop is what makes the mobile POS so attractive to businesses. Here are some popular card reader options that may work well for your business:
Square is one of the most popular mobile POS companies that makes their own card readers to match their processing app. Recently, they introduced both contactless and chip reader payment system for NFC and EMV, so they provide you with plenty of different card reader options. While Square does charge processing fees for debit and credit cards, they don't charge for recording any cash or check payments you receive. There's also no annual or monthly fee, which is ideal for startups and smaller businesses that are strapped for cash.
Magtek also offers a variety of mobile device attachments that work in headphone or charger jacks, as well as options that can plug into your laptop. They even manufacture Bluetooth card readers that can wirelessly connect with your phone or mobile device. Since MagTek also specializes in security, they pride themselves on secure transactions, so you don't need to worry about theft or fraud.
For fast-casual restaurants, Ziosks may be a more convenient option. These tablets sit right at guests' tables and allow to them to order and reorder drinks and food, play games, sign up for your email club, and pay their check. Ziosk's also come with their own secure payment processing system, so you don't have to pay for an additional program. These products even have a quick survey your guests can complete after their payment is processed that provides you with valuable feedback about their visit to your establishment.
Processing Programs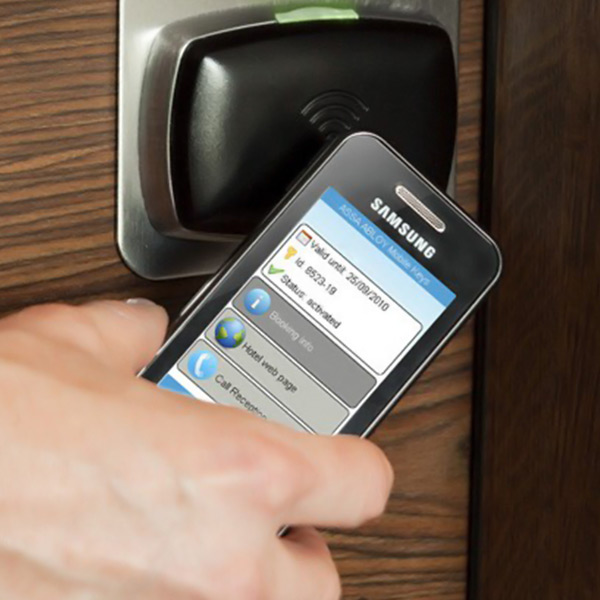 If you decide to buy a card reader separate from a company that offers a processing service, then you will need to choose a payment processing app to work in conjunction with your reader.
Intuit QuickBooks Payments provides you with a secure and easy way to process credit and debit card payments, as well as checks and cash. With Intuit you can choose between pay-as-you-go or monthly payment options. As a bonus, if you use Quickbooks, your Intuit processing app seamlessly integrates with your accounting software to track the sales you make every day.
While PayPal Here does offer a number of card reader options, they are better known for their easy-to-use processing system. Since their system also allows you to accept cash and check payments, installing their app essentially gives you the utility of an entire cash register right from your mobile device, with the extra perk of generating an invoice at the push of a button.
Level Up is another processing system that deposits the payments you receive into your bank account the very next day. Not only is their system compatible on Apple, Android, and Windows devices, but they can also be used with NFC and smartwatches. Level Up can even be synced with guests' Apple Passbook and Google Wallet, which allows them to easily save your business for fast-access.
Considerations
No system is ever 100% secure, so it's important to take all precautions to prevent any possible exploits or hacks that could endanger your business. While businesses that specialize in processing your payments do make sure that your account is safe, there are programs such as Symantec and McAfee that you can use for extra security.
When it comes to introducing new technology in your business, there's a chance it will be met with some resistance by your customers. While mobile POS systems are a more convenient way to accept payment, it's important that you continue to accept cash or checks, as well.
Whether you run a small stand at your local market or a bustling coffee shop, a mobile POS could be a beneficial addition to your business. Regardless of what card reader or processing system you choose, you and your customers are sure to notice the ease and convenience of transactions with these products.