Creating a Kid-Friendly Restaurant
For parents with children, nothing can ruin a family night out like a lack of options for the kids. Parents have a number of reasons for choosing a restaurant, and many times they will stay away if they don't think you can accommodate food allergies, picky eaters, and children of all ages. By creating an inviting atmosphere and pairing it with an excellent children's menu, you will set yourself apart as a family friendly restaurant!
Separate by Age Group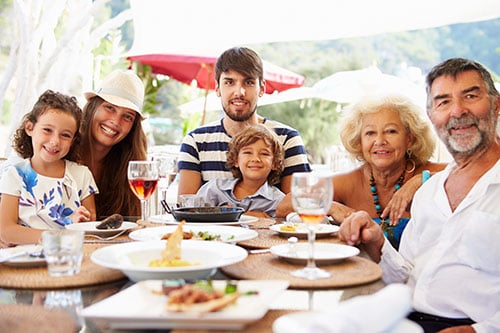 Most kids menus are for children aged twelve and under, but twelve-year-olds could not be more different from their four-year-old counterparts. Many older children want to be like the adults they admire. By serving tiny portions of greasy fried food, you may insult and alienate children who want to eat something more sophisticated. Try offering scaled down portions of food from the adult menu, or specially create dishes that use the bold but simple flavors of the cuisine you already offer. This is a concept that must be tailored to each establishment. Own a seafood restaurant? Don't be afraid to offer fish that's not in the form of fish sticks. Run an Italian joint? Try serving grilled chicken with a basil pesto instead of the standard fried chicken parmesan with marinara. You'd be surprised at how many children will eat it right up.
On the other end of the spectrum, make sure that you offer appropriate dishes to very young children. Consider bringing out a snack plate at little to no cost to the customer, complete with small pieces of fruit and dry cereal, immediately after guests with toddlers or babies are seated. The parents will appreciate you going above and beyond for their little ones, and the other diners in the restaurant will appreciate you for appeasing a potentially noisy child.
Provide Nutritional Information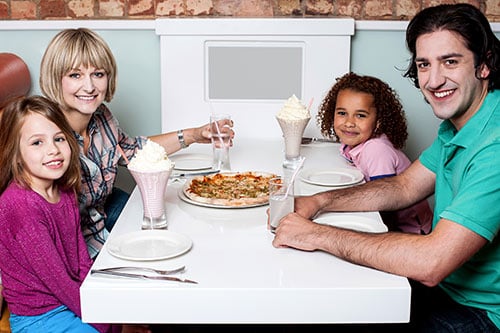 Creating a healthy kids menu that both children and parents will enjoy is easier than it sounds. By making substitutions, like swapping fatty beef burgers for black bean veggie burgers, you can introduce less adventurous little eaters to new foods without making them leave their comfort zones too much. If you can, list the calorie count as well as the fat and sugar content directly on your children's menu. Parents are increasingly worried about childhood obesity, and they will take notice if you join the fight against it.
Accommodate Allergies
If your kitchen isn't already accommodating customers with common allergies to ingredients like dairy, gluten, nuts, and shellfish, you may want to consider it. If you are marketing yourself as a kid friendly restaurant, it is almost necessary. Parents want to relax when they dine out, and having to worry about the safety of their children is not relaxing. Because allergy awareness is higher now than ever, many parents will appreciate menus with allergy labels, even simple ones, like "GF" for gluten free. If you don't offer any gluten or dairy free dishes, now could be the perfect time to add a new crowd-pleasing recipe!
Be Attentive
A family friendly menu won't go far without creating an atmosphere that caters to the unique needs of families. Train your staff to be attentive to children and their parents, perhaps visiting the table more times than usual to make sure that every member of the family is being taken care of. Consider training your servers to ask children a few questions about themselves, like their age and favorite color, to make them feel welcome. If parents see your staff interacting positively with their children, they are more likely to feel comfortable and willing to come back to your establishment. When hiring servers, make sure that they are excited about the fact that they will be frequently interacting with children.
Keep them Occupied
A bored child can quickly become a cranky one, so family friendly restaurants must do everything they can to keep them entertained. These kids placemats double as coloring pages, great for keeping young children engaged. If it is within your budget, try keeping several tablets loaded with games available by request, allowing older children to keep busy so that parents can relax.
Also, have your servers ask parents if they want their children's food to come out first, and do your best to get it out to them as quickly as possible. Nothing can keep children calm like bringing out their meal before they have a chance to get too hungry.
Keep Correct Equipment on Hand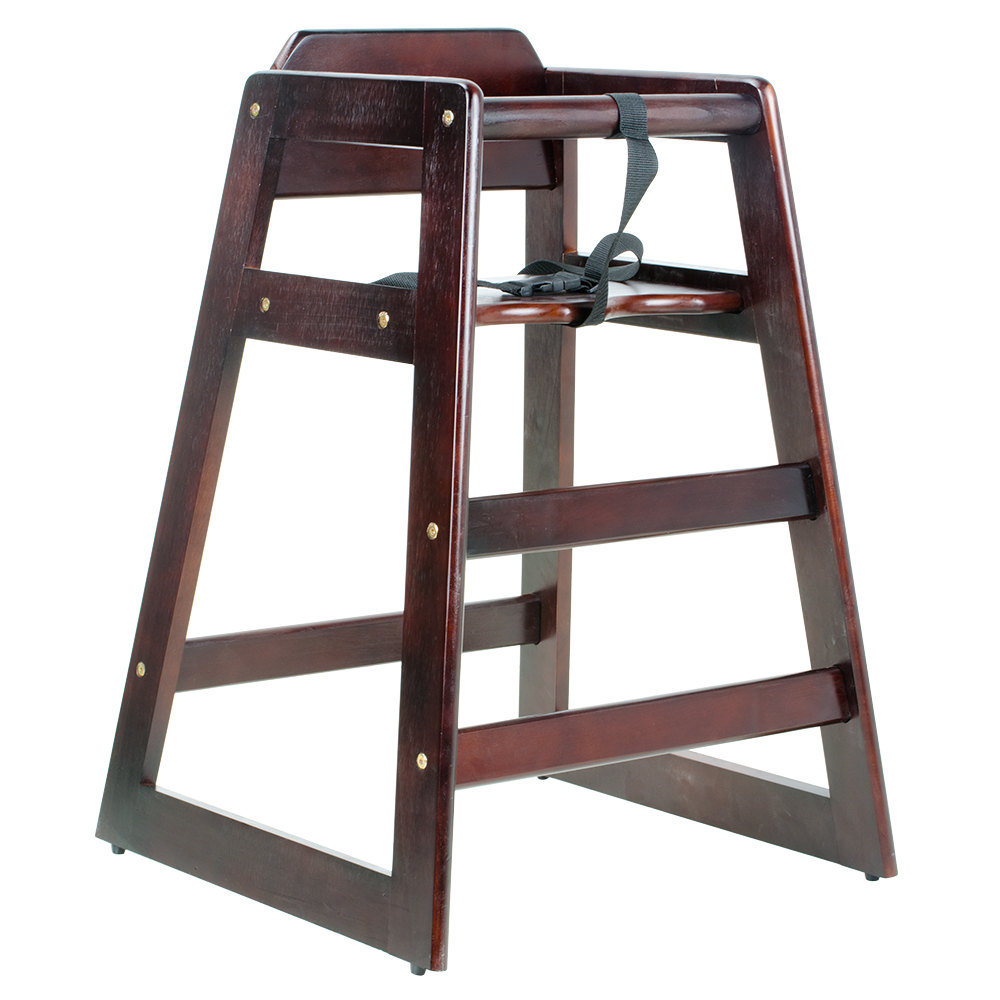 When catering to families with children of all ages, it is essential that you keep plenty of necessary equipment ready for use when the dinner rush rolls in. By having clean booster seats and high chairs available, you show parents that you welcome their children and want them to be safe. Also, don't forget to include baby changing stations in both restrooms.
If you're trying to figure out how to make your restaurant kid-friendly, start with these tips. Above all, remember that you'll go a long way by keeping your young diners happy, and their parents comfortable and relaxed. By incorporating age appropriate kids menus and creating a space where families feel welcome, you're sure to keep them coming back to make more memories together.