Types of Stackable Chairs
Stackable chairs offer excellent flexibility and easy storage. We offer a wide range of options, like stackable stools for your poolside bar, padded church chairs for ultimate comfort, event chairs, and even conference / waiting room chairs. You're sure to find what you're looking for here!

Keep an eye out for this logo to identify items on the site that are specifically designed for safe stacking!
Restaurant Bar Stools
Stackable metal bar stools are great for outdoor decks and patios, poolside bars, and even high tables at cafes, pizzerias, and other restaurants! These durable metal bar stools are available with or without a back, and they come in a variety of colors to match your decor. The stackable design provides convenient, out-of-the-way storage so you can quickly rearrange your layout for open mic nights or other special accommodations.
Shop Bar Stools
Options
Counter Height: Counter height stools are designed for use at tables approximately 34-36" high.
Bar Height: Bar height stools are designed for use at high tables and bars approximately 40-42" high.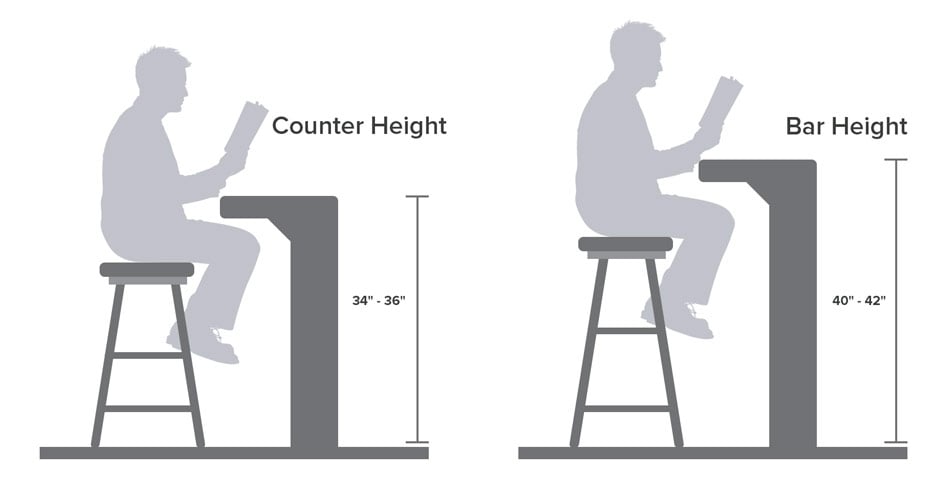 General Purpose / Banquet Chairs
Our wide selection of standard height stackable chairs is the perfect place to look for anything from indoor and outdoor restaurant seating to lobby or conference room chairs. These chairs are ideal for locations that require flexibility, since you can simply stack them along a wall to clear floor space.
Shop Banquet Chairs
Options
Church / Auditorium Chairs
Church chairs are built for maximum comfort thanks to their upholstered fabric design, padded seat cushions, and waterfall-edge, which reduces leg strain while sitting. Book pouches and book racks are also available for convenient utility.
Shop Church Chairs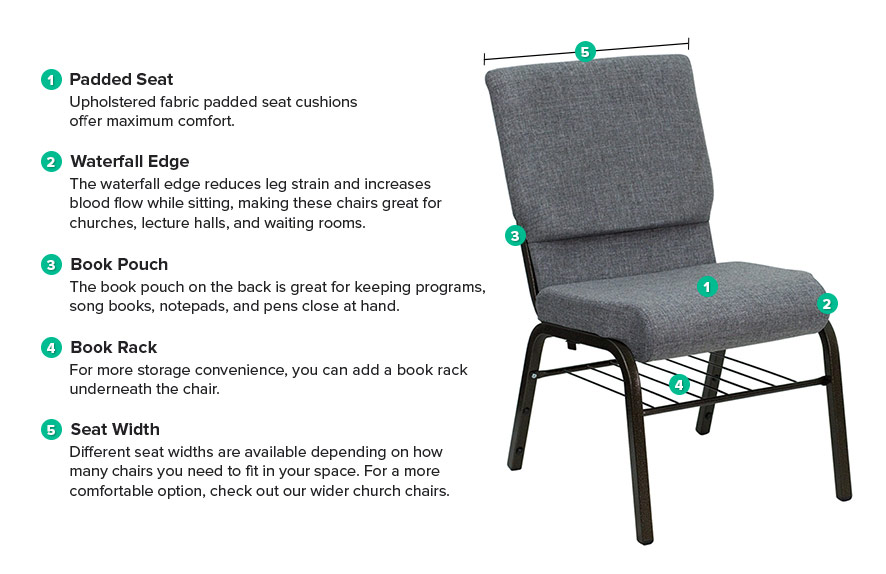 Chair Storage and Transportation
Stackable chair carts are perfect for hotels, auditoriums, churches, and more. They allow you to roll your chairs in and out of storage with ease, primarily utilizing vertical space for efficient storage. Use the table below to make sure your chairs are compatible with the carts you're considering.
Shop Chair Carts
Chair Cart Compatibility
Stacking Guidelines
Determining appropriate stacking heights for your chairs or bar stools is an important safety issue that affects your business in a variety of ways. When you're stacking chairs, it's always best to follow any guidelines that may have been included in the packaging literature that came with your purchase. Even when it looks like your chairs can be stacked higher than the recommended number, remember that someone has to get those chairs down, which can be a dangerous task if they're stacked too high.