How to Become a Cafe Manager
Last updated on 9/18/2019
Cafe managers are essential to the success of a coffee shop or cafe. A cafe manager must take care of the majority of the day-to-day tasks, have an extensive knowledge of coffee, and ensure that the cafe staff are organized and ready to serve customers daily. Below, we guide you through all of the information you will need to become a cafe manager.
What Does a Cafe Manager Do?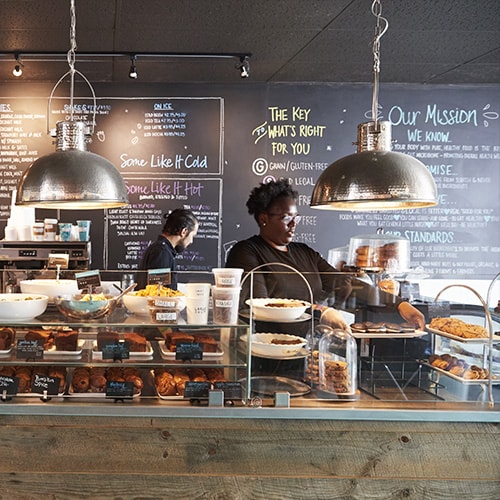 A cafe or coffee shop manager is mainly in charge of overseeing the day-to-day tasks that employees perform such as prepping the cafe, making coffee, and serving customers. Other tasks depend largely on how big the coffee shop is. Some duties could be handled by the regional manager or cafe owner. Below, we outline some of a cafe managers' key responsibilities.
Cafe Manager Job Description
A cafe manager job description usually features responsibilities, a job brief or description, and requirements. Usually, it is required that you have worked in the coffee industry before as either a barista or cafe manager. You need to have a good understanding of commercial coffee machines and how to make specialty drinks such as lattes and macchiatos.
Cafe Manager Key Responsibilities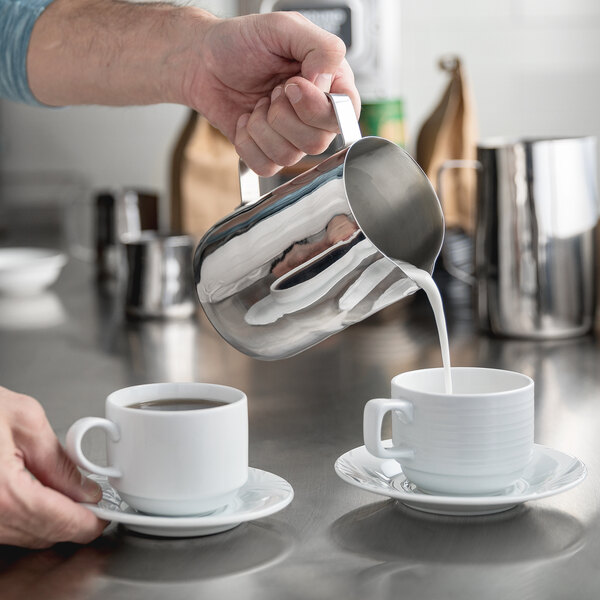 Hiring and training new coffee shop employees
Working with vendors
Planning menus
Assigning tasks to employees
Maintaining inventory
Managing budgets
Providing customer service to customers
Additionally, you will need to be prepared to always be on the clock. Coffee shop managers usually need to work weekends or on holidays. In some cases, if there is an emergency, you may need to drive to the location and deal with the problem.
Coffee Shop Manager Salary
The average coffee shop manager makes around $42,000 per year. The salary of a coffee shop manager depends on location, size of the coffee shop or cafe, and experience of the applicant. Whether the coffee shop or cafe you manage is owned by a corporate business or a private owner can also factor into the salary.
How to Write a Cafe Manager Resume
Be sure to include the following information on your cafe manager resume:
Contact Information: Include your name, address, phone number, and email address.
Summary: Write a brief blurb (1-2 sentences) that summarizes your experience and skills.
Experience: List each of your past positions, their locations, the dates you worked there, and include 2-4 bullet points describing your duties.
Education: List your completed education, including any majors or certifications. A degree in business administration or hospitality is usually a plus.
Skills: List any appropriate skills pertaining to the position (customer service, leadership, time management)
Ensure that you tailor your resume to the coffee shop that you are applying to. If you are applying at a fast-paced coffee shop, be sure to highlight that you work efficiently under pressure. If you are applying at a high-end coffee shop, focus on your experience in formal environments.
Last but not least, be sure to have a friend or family member read over your resume to make sure you didn't make any grammar mistakes or misspellings.
Coffee Shop Manager Training
It is most common for a coffee shop manager to move into this role through an entry-level position. But, obtaining a degree in business administration, hospitality, or restaurant management is another way to acquire this position. If a 4-year degree isn't for you, you can also find management career diploma programs.
A coffee shop manager's training is never complete. Even once you become a coffee shop manager, you should always be looking for opportunities for growth. Below we list some opportunities for your position.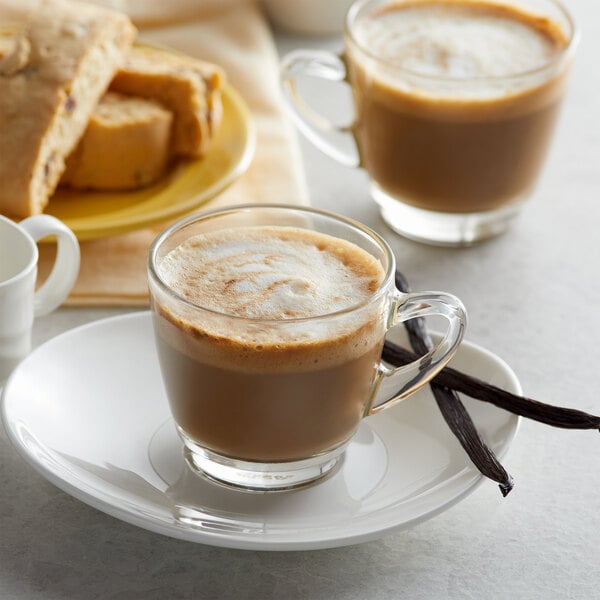 Introduce new drink specials or specialty food items in your cafe.
Utilize social media and marketing tactics to attract customers to your cafe.
Suggest creating a rewards program where customers can get a free drink or baked good when they spend a set amount of money.
Read books on restaurant management and marketing to educate yourself on new ideas.
A cafe or coffee shop manager will ensure that your staff members are organized and your business is run effectively. As a coffee shop manager you can decide the type of management style you would like to utilize and eventually even open a coffee shop of your own one day.