How to Become a Barista
Last updated on 2/13/2019
Working as a barista is ideal for people who have a passion for coffee, those who are looking to get into the foodservice industry, or for young people that want a great first job that will teach them lots of transferable skills. Keep reading to learn what a barista is, what a typical barista job description looks like, how to advance your career as a barista, and what qualities coffee shop owners look for in a potential hire.
Barista Job Description
Baristas work in many different kinds of settings that range from chain coffee shops to upscale coffee houses that brew gourmet coffee. Where you work as a barista will affect your responsibilities. That being said, there is a general barista job description that applies to most positions:
Professional Barista Job Description
While the responsibilities above apply to all baristas, there are some additional duties that professional baristas may need to fill. A professional barista would be someone who has expanded knowledge of coffee, flavor profiles, roasts and the best brewing practices.
They would most likely work in higher-end coffee shop that caters to coffee aficionados that are willing to spend more for a quality cup of coffee. Here are some additional job responsibilities professional baristas might have:
How to Become a Barista
Becoming a barista is an excellent job for college students or people looking to get into the foodservice industry because many coffee shops and cafes look for baristas with no experience.
While having experience isn't necessary for many barista jobs, having some experience with coffee and foodservice can help you earn a job at more gourmet coffee shops. We'll explain how to become a barista with no experience as well as how to further your career as a barista with a certification.
How to Become a Barista With No Experience
It's very possible to become a barista with no experience, and many coffee shop owners and managers prefer applicants that have no experience. We spoke to Kelly Kissinger from Speakeasy Coffeehouse in Quitman, Texas who said, "Most of the baristas that work here have no prior experience, which I feel is a positive thing."
Many other coffee shop owners also said they prefer baristas with no experience. For example, Katelyn Reed from Strange Brew Coffeehouse in Starkville, Mississippi said, "We generally keep staff 1-3 years, but very few come in with experience because they are mostly students. I actually prefer this because I can train the crew how I want to without having to "untrain" previous techniques."
So, if you're considering becoming a barista, don't be intimidated if you don't have previous experience working in coffee shops. If you don't have previous experience, look for barista jobs at major coffee chains or at small coffee shops that are willing to put in the time to train you well.
How to Be a Successful Barista
Rather than hard skills, many potential employers look for qualities and characteristics that make for a successful barista. Here are some of the top skills a barista should have:
How to Become a Certified Barista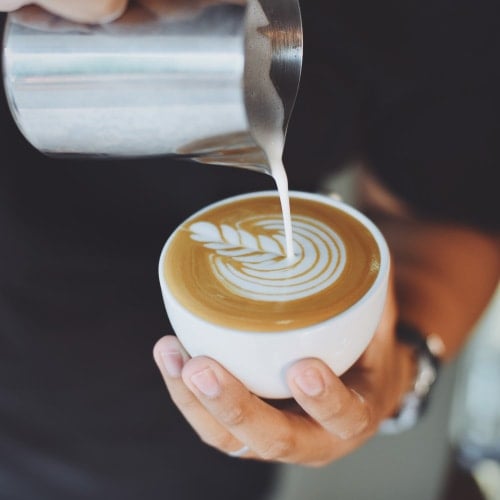 For baristas who have been working the industry for a few years and are looking to turn their job into a career, there are several certifications out there that you can consider. Many different types of organizations run barista certification courses, so search and see what's available in your area.
Why Get a Barista Certification?
A barista certification is ideal for baristas who are looking to move from a chain store to a high-end store that deals more in espresso and espresso-based drinks. Additionally, many baristas choose to take the courses to learn more about their craft and to increase the quality of their coffee and beverages.
Coffee shop owners and managers can also benefit from a barista certification by using the knowledge to improve their coffee selection and to make their training more authoritative.
What Do You Learn in a Barista Certification Course?
Here's a brief list of some of the topics a barista certification course will cover:
What Is a Barista?
In the United States, we use the term "barista" to refer to someone who prepares and serves coffee and coffee drinks. But where did the term originate?
What Does Barista Mean?
The word "barista" comes from Italy, and it translates to bartender. In Italy, baristas are responsible for serving both alcoholic and non-alcoholic beverages, which include coffee and espresso-based drinks. The term generally only applies to those who make coffee drinks and not alcoholic ones in the United States.
Whether you're a college student looking for a part-time job, or you're a coffee aficionado who wants to share your passion with the world, working as a barista is an excellent choice. Additionally, you don't need any previous foodservice experience to learn to be a barista, which makes it an excellent entry-level position in the industry.