Material Benefits / Limitations
Styrene Acrylonitrile
, or SAN, plastic is a type of plastic that generally contains around 70% styrene and 30% acrylonitrile. It is often used in place of polystyrene because it provides higher strength, rigidity and chemical resistance than polystyrene, and is also resistant to boiling water. Although SAN items are considered dishwasher safe, when tested through 100 cycles, SAN plastic did show slight rim roughness.
Polycarbonate
plastic is a type of plastic which has a uniquely high impact strength and exceptional clarity. It is often used for applications such as bulletproof windows and break resistant lenses. Although polycarbonate has high impact resistance, it does have low scratch resistance and is prone to scratches and crazing, and does contain BPA.
Tritan
plastic has similar properties to polycarbonate, but has a chemical resistance which maintains its integrity in environments where others may degrade. Products made from Tritan can have the look of glass but with higher impact strength, shatter resistance and sustainability. Tritan plastics have a wide range of temperature limits, with most being able to handle beverages up to 180 degrees Fahrenheit, some even up to 212 degrees Fahrenheit. Although Tritan plastic is considered the safest and highest quality plastic, it is also the most expensive.
Uses
From outdoor facilities and pool areas to high volume restaurants and other busy food establishments, reusable plastic drinkware can be used for a wide variety of functions. Whether you need margarita glasses for an outside cabana, or coffee mugs for a busy breakfast buffet, reusable plastic drinkware is a great solution for all occasions.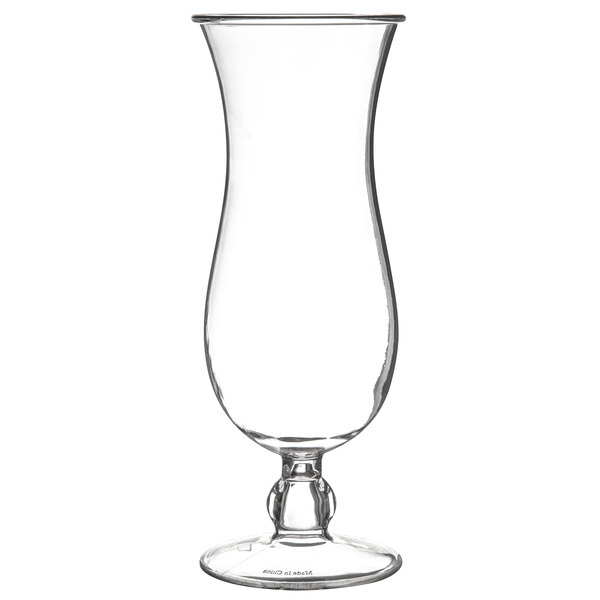 Poolside
Decks
Patios
Outdoor eateries
Because many outdoor facilities include beverage and food service, it is important to keep breakable glass away from pools and other outdoor areas. Glassware is typically not allowed near pools in order to prevent breakage in the water and possible injury, so in order to bypass this rule, many outdoor areas and poolside venues are resorting to reusable plastic beverageware. From margarita to martini glasses, a wide variety of reusable plastic drinkware is available to keep all types of outdoor establishments safe and injury-free. This plasticware has the look and feel of glass, but is break-resistant and much more durable, which gives everyone peace of mind.
High Volume Establishments:
Health facilities
School cafeterias
Institutions
When it comes to high volume establishments such as school cafeterias, hospitals, nursing homes and other facilities, reusable plastic drinkware is the way to go. When dishwasher use and break-resistance is a must, tumblers and mugs that have extremely high impact resistance (like polycarbonate) are very beneficial.
Family-Friendly Establishments:
Because some reusable plastic beverageware is BPA free and all is virtually unbreakable, many facilities such as day cares and restaurants find these materials very useful.