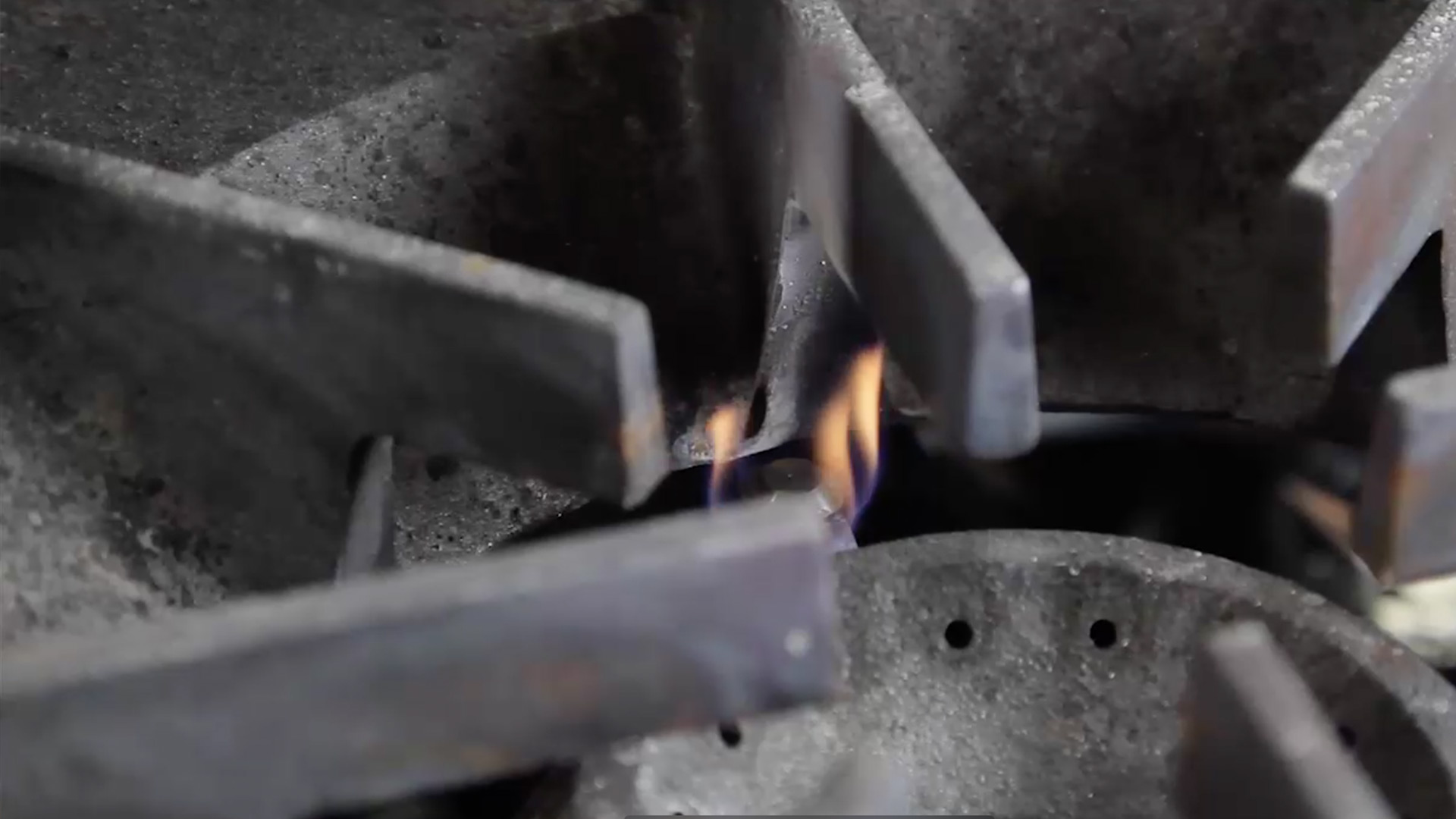 How To Light a Pilot Light
If you're having trouble starting your cooking equipment, it may be due to an extinguished pilot light. A pilot light is a small gas burner that stays lit continuously, so you can ignite a flame for your larger burner. Pilot lights can go out fairly often in busy commercial kitchens. A breeze may extinguish the flame, especially in high-traffic environments or near frequently-used doors. If all pilot lights are out on your equipment, turn on your ventilation hoods, check your gas line, and vent the area. If you smell a strong gas odor or suspect you have a gas leak, contact your gas provider immediately. Do not light a flame or turn on an electric switch until the problem is addressed. With these instructions, you can learn how to light a pilot for several types of equipment in your restaurant.
Step-by-Step Instructions
How to Light Range Tops
On a range top, gas is always coming out of your pilot.



1.

Light the pilot light (located within the burner) with a lighter.
How to Light a Standard Oven
Be sure to set the thermostat to the "off" position and wait 5 minutes before attempting to relight the pilot.



1.

Hold down the red button on the gas safety valve to release gas.

2.

Light pilot by pushing the red ignitor button. You may need to press it more than once.
Continue pressing the igniter button until the pilot stays lit. If the pilot won't light, you may need to continue holding the gas safety valve button to expel all oxygen from the system.
How to Light Fryers
1.

Turn fryer off. Turn the gas safety valve knob to "pilot."

2.

Hold the gas safety valve knob in for about 30 seconds to purge oxygen from the line.

3.

While holding in the gas safety valve knob, light the pilot.

4.

Turn gas safety valve knob to "on."

To turn the pilot off, turn the fryer off, and turn the pilot knob to "off."


These techniques can be applied to a wide range of gas cooking equipment, but if you require any clarification or further instruction on the proper procedure to use for your unit, be sure to consult the owner's manual.